Architect Fees for Extension Work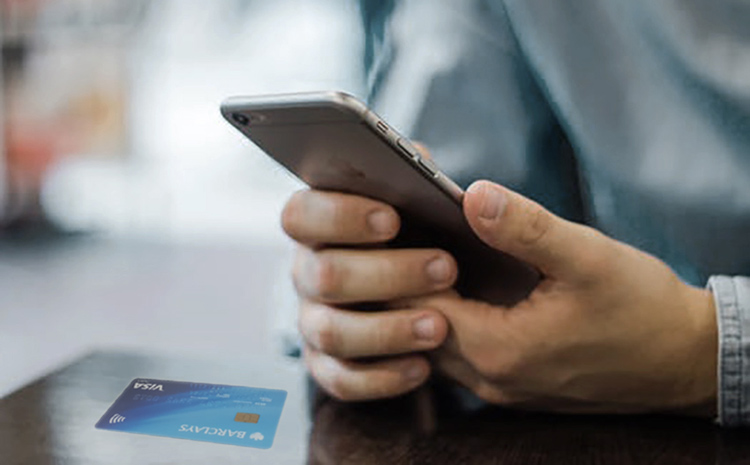 Use our article: Architect Fees for Extension Work to guide you in what to expect from working with an architect.
What will my Architect Fees be?
---
Many people wonder how much does an architect cost, but really this question could be like asking: "How long is a piece of string?" Some well-established practices with large, public or community projects on their books can command high Architect Fees for extension work, thus the reservation many people feel about whether they can afford to instruct an architect or not.
Below these lofty practices, you have those whose portfolios are wholly in exclusive areas, especially if their designs are contemporary. Also they may source sustainably produced, well-tested materials, or use smart home technology. This calibre of practice can charge fees which reflect the above, for example one practice charges £1500+VAT for 2 hours of their time to do a site visit and a Feasibility Study. Another practice charges as much as £4999 for a bound Feasibility report, and that does not even include the architecture drawing! That practice offsets the high fee by offering a site consultation for only £125, so it can be 'swings and roundabouts' when comparing tariffs. Still another practice charges as much as £640+VAT for a site consultation, and keep in mind that that is not even the technical measured survey.
Modern sustainable design with responsibly sourced, natural materials.
Down to Earth
These kind of pie-in-the-sky fees could make you dizzy, so keep your feet on the ground by looking for more down to earth services. Such architects may do a mini-feasibility study online for free for you and would charge less for more standard projects, but it is still an outlay to be considered. In those instances, you would be advised to check things like their rate of approvals, RIBA or ARB status and client testimonials. Recommendations from friends are usually a good idea to try.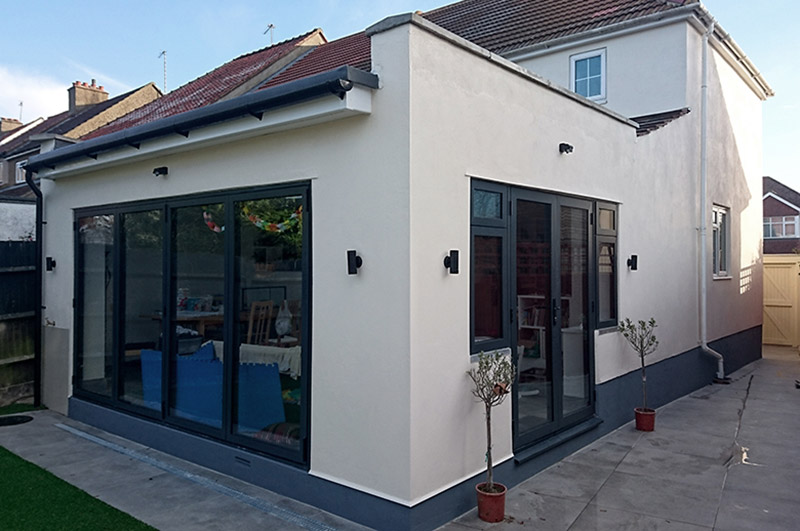 Standard single storey extension.
Some architects do a site consultation for free, but beware if this is absorbed into another cost to recover their travel and time expenses. Others will charge for a site consultation in the region of £250+VAT, but may refund that fee on instruction. For these practices, the architect hourly rate could be around £120+VAT. Most architects would charge for the site technician's survey, because it takes a good couple of hours to document the whole site properly with laser equipment and strategic camera shots. This could be from about £350+VAT, although some may charge less.
One-Man Bands

Lone architects may present a disadvantage.
If your quotation seems comparatively low, it could be a student, or a retired architect working alone. Either way, this may be hazardous if they do not work hand-in-hand with a planning consultant. Therefore it is beneficial to have various skills within a sizeable team.
Use a successful Architect
---
Get Approval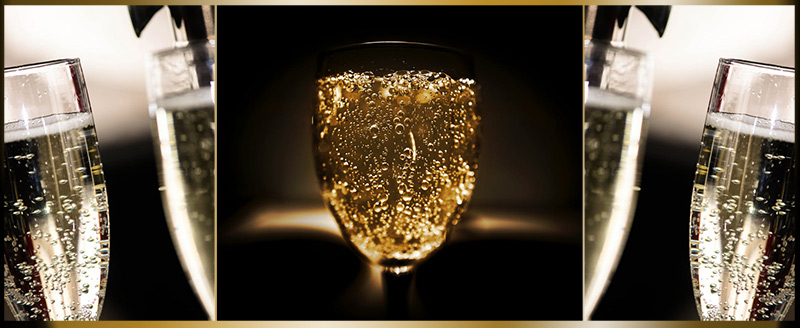 Planning Approval is a cause for celebration.
What you should be going for is good value. If you hire a cheap architect who has rarely had a planning application approved, then it will be good money after bad. If your architects' practice can has a good track record, you will be much more likely to get planning approval with the first application. That would obviously be good news and preferable to using a cheaper architect, only to be refused by the Planning Officer.
Stage by Stage
---
Some architects work in 5 stages, according to the RIBA model. These are:
Planning & Design
1 Site Survey
2 Architects' Plans
Pre-build
3 Building Regulations & Structural Calculations
Construction
4 Tender Packs
5 Contract Administration
One way to save on Architect Fees for Extension Work
It is good if you find an architect that offers all of these stages, to give you the convenience of a one-stop shop. However it is also good if such architects don't tie you into all the stages, so you have the option for example of just doing planning with your architect.
If your architects pass on their substantial trade discounts and the tender stage, you can refund the design fee back to yourself with the amount you will save on the cost of extension work. By and large, design and planning could be about 10% of your house extension cost, so if your extension was £100K, the planning fees could be up to £10K in total. Do note council fees are usually separate. Go online to check your LPA's fees, or give us a call as we have those details.
Your extension plans cost could be about £950+VAT for professional, architectural standard extension plans for an extension like the one shown above. That would include existing and proposed drawings, though some architects charge separately for these. If they also offer building regulations drawings for Building Control, these may be an additional 20%, as they will require more detail. Incidentally you could give yourself a payment holiday because your planning approval will last 3 years. However, if you are in a hurry, you can instruct the Building Regs while awaiting the council approval. (This is especially the case if your architect is confident of approval.) See our article on choosing an architect.
Conclusion
---
Have you have been wondering: "How much do architects make?" Architecture quotes do vary quite a lot, but in theory there should be a common thread and logic to typical architect fees, in order to give you value and satisfaction. Otherwise, instructing architects' services could be like planning a baby's nursery or a wedding: you could spend as much or as little as you decide, within reason. If you would like to 'architect-your-home', then ring to ask our planning team: "How much are architects' services for an extension", or for prices in general. Give us a call on 0203 409 4215 to find out: "How much is an architect?" Alternatively, send your details via the button below and the team will contact you regarding Architect Fees for Extension Work or any other query.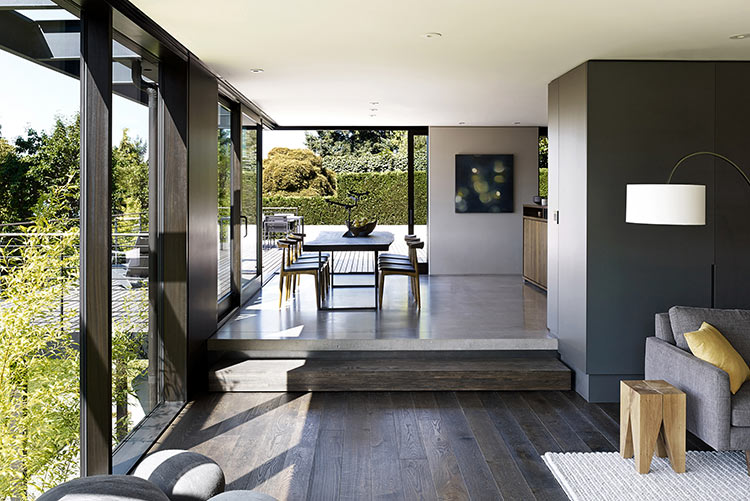 Contemporary extension design.
Find out More
If you have been wondering: "How much do architects charge?" and would like to know more about Architect fees for Extension work and about what to expect from working with an architect, look at the RIBA site, for an idea of how an architects fee scale is put together. Or see these links for some more price information. Hopefully you will never have a cause for complaint, but if you do there are contacts for those. That said, it would be better to try to resolve any complaint with the architects' practice before approaching those routes, as they may be happier to agree to a part-refund than to involve a mediation case about your Architect Fees for extension work.