Building Regulations for Extensions
We can help you with Building Regulations for Extensions by creating Building Regulations drawings for your application to Building Control.
Your Building Control Application
---
After you receive your planning permission for your single or double storey extension or for your loft extension, you can begin your application to Building Control (for your Building Regulations for extensions). The Government Building Regulation rules set the construction standard for design and building works for alterations to existing properties and new builds. Building Regulations are put in place to ensure health and safety for people in and around both public and private buildings.
Extension Architecture has the experience and knowledge to create Building Regulation Drawings for your extension proposal, to comply seamlessly with UK building regulations. The legislation gov-erning building regulations is constantly evolving and becoming increasingly complex. From the simplest domestic project to the most com-plicated large scale development, all building work has to pass these rigorous standards.
We have Building Regulations experience
in all the London boroughs.
Your Building Regulations Drawings
We can fortify your application by including in the drawings the following details:
| | | |
| --- | --- | --- |
| Acoustics | Fire escapes | Sanitaryware |
| Thermal detailing | foundations | steels |
| insulation | building materials | natural light |
| ventilation | structural safety | damp-proofing |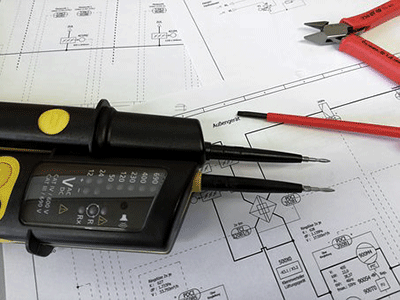 [Builders can usually quote from planning draw-ings and some can work from building regulations drawings. If your builder requests electrical detail we can also prepare construction drawings for them. Just ask us when you call.]
Some of our architectural designers
are specialists in creating
Building Regulations drawings.
The Whole Process
We can manage the entire process on your behalf, from the application & drawings to approval. The local authority's Building Control department, or a private certified approved building inspector, will check the building regulation drawings to ensure they comply with current UK regulations. Once the drawings have been approved, the Building Control inspector or the approved inspector will visit the construction site at critical stages of the build to ensure that the building work carried out is to a sufficient standard of safety and with appropriate materials.
Building Regulations for extensions: the outcome
At the end of construction, the building inspector will visit the site with a view to issuing a final completion certificate to prove that all works completed complied to the UK regulations. The building inspector has the power to refuse the completion certificate if the building work does not comply with all the essential requirements. It is therefore vital that you choose a company which has good experience with Building regulation rules to ensure that your project is issued with a completion certificate.
Building Regulations: Our Expertise
At Extension Architecture, we can help you with your or loft conversion with Building Regulations for extensions. As well as home extensions we work on large scale new-build developments, flat conversions, HMOs; to gain approval from your local Building Control department for your project.
Begin your Residential Project
Let us get you on the right track with our expert consulting right from the beginning of your proposal concept (we can also prepare conservatory planning permission; extension or loft conversion plans and establish whether you need loft conversion planning permission or if it can be done under Permitted Development). You can become familiar with pricing and the process for planning and design which will give you peace of mind and save you time and unnecessary costs, as we help you prepare your extension Building Regs drawings.
Do you need help with your applications for both Planning and Building Control? Call Extension Architecture to discuss Building Regulations for Extensions, or visit our FAQ page on Building Regulations for more information. We can help you with your planning or building control application. Give us a call today: 0203 409 4215.