How much do plans cost for an extension?
This guide will inform you about what to expect when calculating construction costs and associated planning costs, such as the architect's fees for extension plans. Along with your house extension cost, do factor in the legal requirement for planning permission, as well as the construction cost.
Architect Fees for Extension in London
The extension plans cost for home extensions could be from £900+VAT upwards, plus architects' fees. This may vary depending on location and the experience of the architect. On your part, ensure that the architect has a record for securing approvals so as to give yourself the best chance for gaining approval the very first time you apply for it. The cost of plans for a single storey extension will obviously be less than that for a double-storey extension.
architect prices are based on a measured site survey, which is charged separately. That could be about £300+VAT but may vary greatly from one site to another. Some architects may not charge for this but may make up for it by charging more for another service.
How much do architects charge for extension plans?
Architects may offer to submit your planning application to the council – and would pass the standard council charge to you – but should not add any VAT. They may liaise with the planning officers for no charge – or at an hourly rate – depending on the architect. This saves you the job of submitting the planning application yourself.
All-in-one Service
If the architect doing the planning drawings for your home extension ideas also offers pre-build and construction support services like building regulations drawings, tender packs and contract administration to manage your build, that will give you the benefit of a one-stop shop, and should save you money in the long-run over your cost of extension planning and design, rather than hiring and coordinating with people for different tasks.
Click here for more on the role of Building Control with your build.
What about house extension construction costs?
Apart from architect fees, people often want a ball-park figure per m2, for building estimates. £1000-£1500/m2 is a fair estimate, but a lot depends on the type of construction – for example, the cost per metre of a stud wall would differ from that of a new bathroom.
If you have been asking yourself: "How much does an extension cost to build?" we can give you an idea. Builders sometimes quote £35-50K for the shell of a single-storey rear extension, and the quote for the first and second fix would depend on your choice of materials. It is possible you may get cheaper quotes, but the builder may not include the cost of everything, or they might underquote the cost of labour.
House extension ideas for London
For ground floor extension ideas, make sure your architectural firm has creative designers that can offer 3D renders to convince planning officers about the single storey extension ideas you opted for. If you are looking for kitchen extension ideas, Extension Architecture is a dealer for top quality, bespoke German kitchens. Ask your architect to help you arrive at the kitchen extension cost, once the extension plans have been submitted.
You can see more on financing your extension here.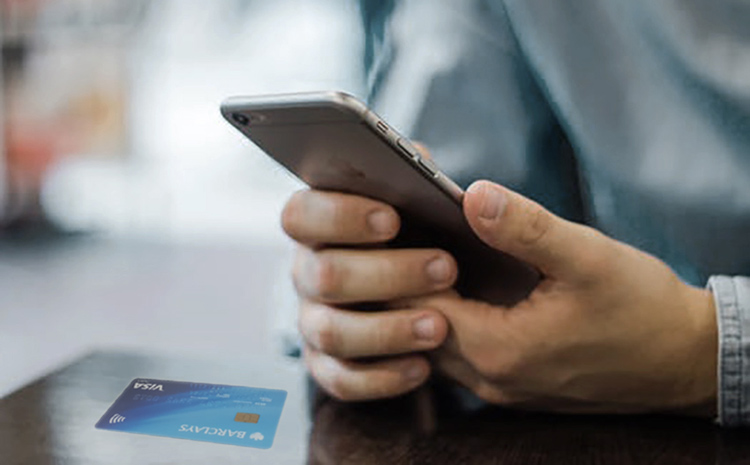 Use our article: Architect Fees for Extension Work to guide you in what to expect from working with an architect.
What will my Architect Fees be for an Extension in London?
---
Many people wonder about how much does an architect charge. This is similar to asking "How long is a piece of string?" Some well-established practices with large, public or community projects on their books can command high Architect Fees for extension work, thus the reservation many people feel about whether they can afford to commission an architect or not.
Below these marquee practices, you have those whose portfolios are wholly in exclusive areas, especially if their designs are contemporary. Also, they may source sustainably produced, well-tested materials, or use smart home technology. This class of architects can charge fees that reflect the above; for example, one practice charges £1500+VAT for 2 hours of their time to do a site visit and a Feasibility Study. Another practice charges as much as £4999 for a bound Feasibility report, and that does not even include the architectural drawing! That practice offsets the high fee by offering a site consultation for only £125, so it can be 'swings and roundabouts' when comparing tariffs. Still another practice charges as much as £640+VAT for a site consultation, and keep in mind that that is not even the technical measured survey.
Modern sustainable design with responsibly sourced, natural materials.
Down to Earth
Such pie-in-the-sky fees can make you dizzy, so keep your feet on the ground by looking for more down to earth services. Such architects may do a mini-feasibility study online for free for you and would charge less for more standard projects, but it is still an outlay to be considered. In those instances, you would be advised to check things like their record for securing approvals, RIBA or ARB status and client testimonials. Recommendations from friends are usually a good starting point.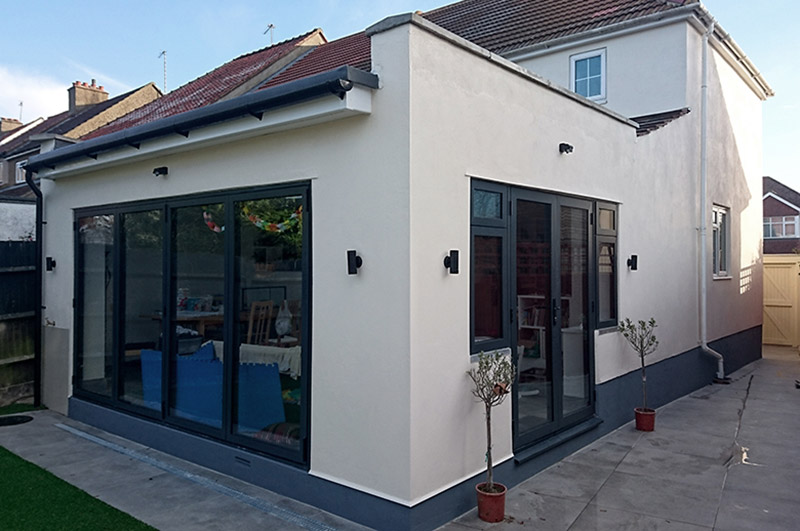 Standard single storey extension.
Some architects do a site consultation for free, but beware if this is absorbed into another cost to recover their travel and time expenses. Others will charge for a site consultation in the region of £250+VAT, but may refund that fee on instruction. For these practices, the architect hourly rate could be around £120+VAT. Most architects would charge for the site technician's survey, because it takes a good couple of hours to document the whole site properly with laser equipment and strategic camera shots. This could be from about £350+VAT, although some may charge less.
One-Man Bands

Lone architects may present a disadvantage.
If your quotation seems comparatively low, it could be a student, or a retired architect working alone. Either way, this may be hazardous if they do not work hand-in-hand with a planning consultant. Therefore it is beneficial to have various skills within a sizeable team.
Use a successful Architect
---
Get Approval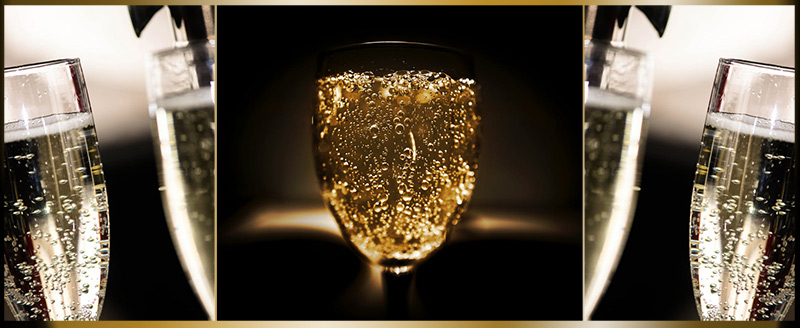 Planning Approval is a cause for celebration.
What you should be going for is good value. If you hire a cheap architect who has rarely had a planning application approved, then it will be good money after bad. If your architects' practice can has a good track record, you will be much more likely to get planning approval with the first application. That would obviously be good news and preferable to using a cheaper architect, only to be refused by the Planning Officer.
Stage by Stage
---
Some architects work in 5 stages, according to the RIBA model. These are:
Planning & Design
1 Site Survey
2 Architects' Plans
Pre-build
3 Building Regulations & Structural Calculations
Construction
5 Contract Administration
Architect fees for small extension
It is good if you find an architect that offers all of these stages, to give you the convenience of a one-stop shop. However it is also good if such architects don't tie you into all the stages, so you have the option for example of just doing planning with your architect.
If your architects pass on their substantial trade discounts and the tender stage, you can refund the design fee back to yourself with the amount you will save on the cost of extension work. By and large, design and planning could be about 10% of your house extension cost, so if your extension was £100K, the planning fees could be up to £10K in total. Do note council fees are usually separate. Go online to check your LPA's fees, or give us a call as we have those details.
Your extension plans cost could be about £950+VAT for professional, architectural standard extension plans for an extension like the one shown above. That would include existing and proposed drawings, though some architects charge separately for these. If they also offer building regulations drawings for Building Control, these may be an additional 20%, as they will require more detail. Incidentally you could give yourself a payment holiday because your planning approval will last 3 years. However, if you are in a hurry, you can instruct the Building Regs while awaiting the council approval. (This is especially the case if your architect is confident of approval.) See our article on choosing an architect.
In a nutshell: Services and Costs
You can expect architects to charge you based on the services they need to provide for your type of extension. Here's what you can usually expect architects to charge you for the kind of services they provide for an extension:
On-Site Consultation

: Many architects provide this service without charging anything. However, you should many firms to charge you around £250.

Planning Package

: The architect prepares the application documents for your planning permission or lawful development certificate. Their services can include measured survey, initial designs, development of design, and application document preparation. This part should cost you anything from £1500 to £2000 for a standard extension. 

3D Renders

: If your project requires 3D renders, you should also expect to spend from £500 to £1000.

Building Regulations

: Sometimes architects may be required to prepare detailed designs based on the building regulations. Other times they may be required to supervise party wall surveyors and structural engineers. In these cases, they may charge you around £1500.
Additional Costs
The above-mentioned service costs are the usual charges you can expect from UK architects for extensions. There may be some additional costs as well that may be mostly hidden. If the firm is asked to administer your project or manage project, they can charge you an additional 10% to 15% of the contract amount in the form of fee. You should expect to pay almost equivalent even when you choose to pay by the hour. All this can mean that the overall costs can be up to £5000 even before work on the extension begins.
Conclusion
---
Have you have been wondering: "How much do architects make?" Architecture quotes do vary quite a lot, but in theory there should be a common thread and logic to typical architect fees, in order to give you value and satisfaction. Otherwise, instructing architects' services could be like planning a baby's nursery or a wedding: you could spend as much or as little as you decide, within reason. If you would like to 'architect-your-home', then ring to ask our planning team: "How much are architects' services for an extension", or for prices in general. Give us a call on 0203 409 4215 to find out: "How much is an architect?" Alternatively, send your details via the button below and the team will contact you regarding Architect Fees for Extension Work or any other query.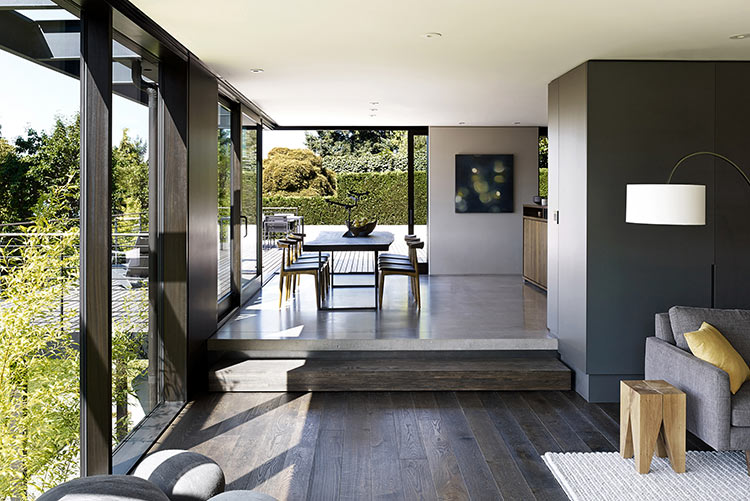 Contemporary extension design.
Find out More
If you have been wondering: "How much do architects charge?" and would like to know more about Architect fees for Extension work and about what to expect from working with an architect, look at the RIBA site, for an idea of how an architects fee scale is put together. Or see these links for some more price information. Hopefully you will never have a cause for complaint, but if you do there are contacts for those. That said, it would be better to try to resolve any complaint with the architects' practice before approaching those routes, as they may be happier to agree to a part-refund than to involve a mediation case about your Architect Fees for extension work.