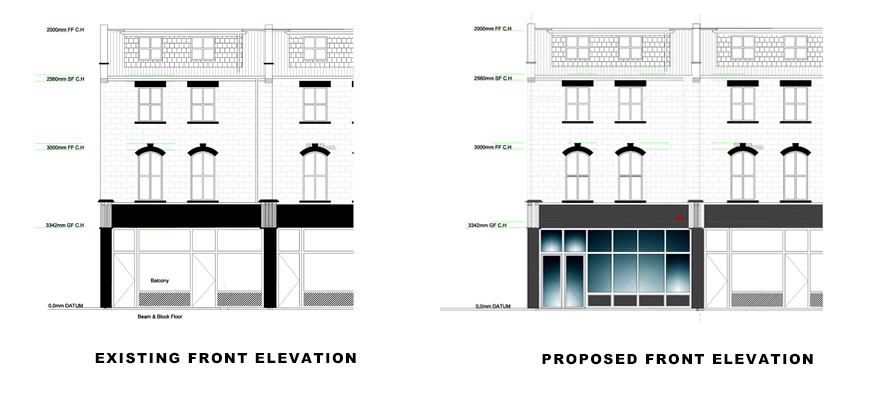 Brief
---
The brief for the project was for the restoration of a vacant site in a residential neighbourhood in North London. The design proposal involved the conversion of a vacant shop into a self-contained apartment, across the basement extension and ground floor. Also for a change of use from professional services (use class A2)  to 1 bed residential flat (use class C3).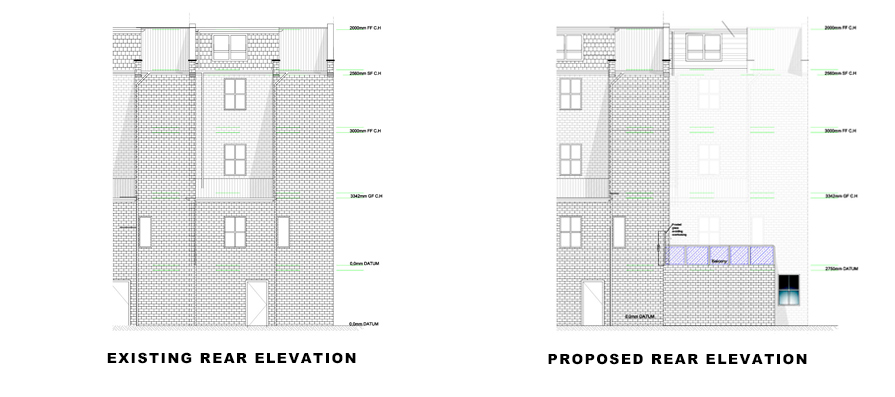 Project Trail for the Basement Extension in Islington
The scope of work also included a single storey rear extension at basement level, as well as alterations to the front elevation as a result of the change of use. We had to adapt the façade from that of a shopfront to a residential unit. The proposal was granted planning permission because it had taken note of Islington Council's Local Policy. The conversion of the basement and ground floor was in keeping with the character of the neighbourhood. The property – as mentioned – is located in a residential area with a majority of domestic developments. In addition, the restoration aspect made a positive impact on the surroundings and streetscape, as it aimed to return the vacant property to beneficial use, whilst improving the exterior appearance. Therefore, the change of use is in keeping with the entire property, as it accommodates 3 self-contained flats at the upper floors of the property, turning a mixed-use development into a residential building.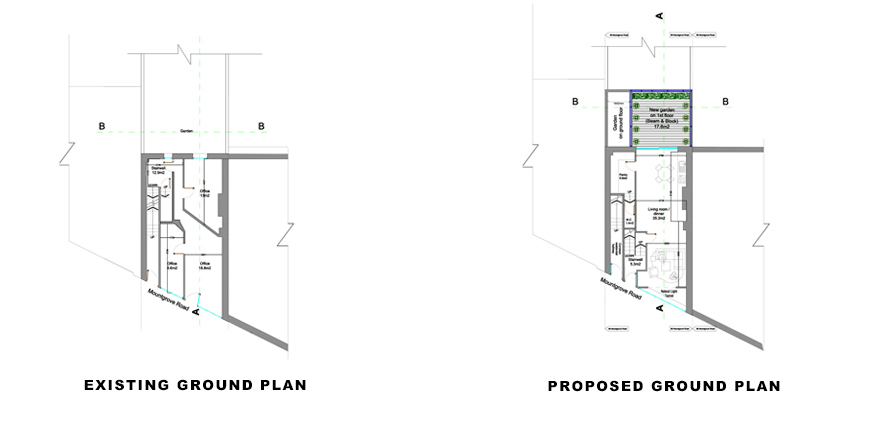 Would you like a basement too?
If you are interested in obtaining planning permission for basement, we can help with that. We can also create your Building Regulations Drawings and commission your Construction Method Statement as supporting evidence. You can contact us here to get started. Whether you live in Islington or Isleworth and would like a basement conversion, we can help. If you would like a London architect to help get your basement approved and excavate to add substantial cubic space in your property, give us a call. We have lots of experience to assist you with your London basement, and we can also help with questions about planning consent, and make the submission on your behalf. We don't add VAT to the council's planning application fees, and we liaise with officers on your behalf. There is no extra charge for this.
We also suggest the pre-app. route in the event of any contention. See the Pre-app section on the Planning Portal for more details. We can explain why you will need to satisfy the Building Control department of your local council, even for a small build. We could also discuss whether you would like to add a permitted development extension.
Added Value
If you are wondering what home improvements add the most value to a house, we can talk about that too. We can guide you regarding estimated build costs for a loft conversion, rear extension or to add a driveway. We can indicate the design & build costs as well as the resale value added. Please get in touch with us for your free quote.
Other Projects
---