Brief
---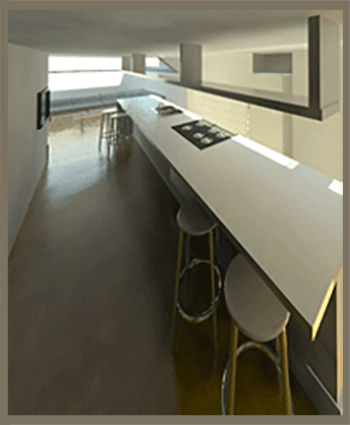 Our client's original proposal was for a triple storey extension and a single storey side extension beyond kitchen and adjacent existing reception room. Also to open up the interior walls to the new addition. This was modified – after the first pre-application – to a double and single storey side and rear extensions.
The Project trail
Our route for this project commenced with a topographical survey in order to assess the lie of the land for structural purposes regarding the foundations. Also we recommended the pre-planning application route due to the slight contention with the proposal.
The first pre-application was refused due to concerns about the appearance and massing with the double storey extension, as sunlight, privacy, overbearing and vibration are considerations always to be made regarding neighbours. The single storey extension was ok as it was confined to the rear.
The second was given limitations indicating refusal, but we were able to find a design solution following the pre-app. advice. We made the modifications to address the issues of enclosing and terracing regarding the neighbour.
Click here,
or click image
for other full size
visuals in this project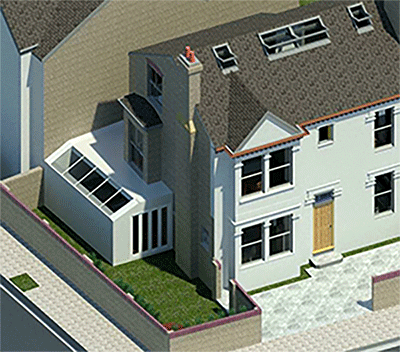 Our Design
We included a basic Immersive Design with the pre-application. This is always a good thing to show planning officers. Our full 3D package shows animated walk-arounds, but a basic immersive still demonstrates the massing and aesthetics. We also did a basic immersive design for his next door neighbour who had also instructed us.
As you can see from the 3 previous images below, our challenge for the design was to emulate and add to what was already a set of nice spaces, which where not actually in need of updating. Therefore the extensions had to be carefully considered in relation to the host building.
A successful outcome
Our design was passed, so this project has now been given approval by Wandsworth Council. Are you considering side and rear extensions? We can help.

Click here, or click images for other full size visuals in this project
Value Added
---
If you are wondering what adds the most value to a property, we can guide you regarding the estimated build costs whether you want an ambitious development in Epsom or a loft conversion in Esher. We can also design a great rear extension or garden room to increase your property value. As well as the design & build costs, we can indicate the resale value likely to be added via your development.
Bespoke Design for your Side and rear extensions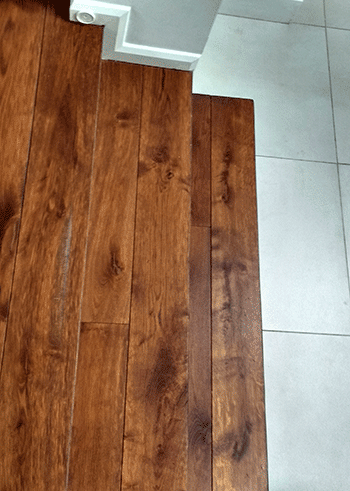 Whether you are thinking of side and rear extensions in Wandsworth or Wanstead, we can give you a great design which will be good for residents in terms of practical functionality, aesthetics and increased value. If you would like to have a discussion about development costs or just bounce off ideas for home improvements, do contact us.
Architecture companies in London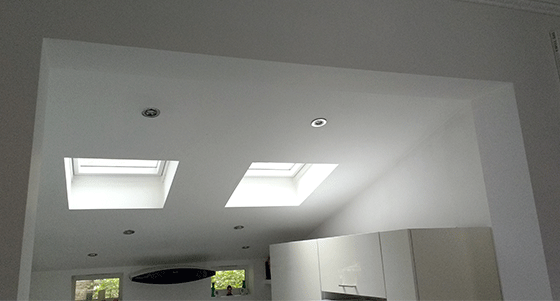 If you are thinking of hiring a local architect or consulting the London architects list for a residential architect, have a look at some of our case studies. Extension Architecture are experts at home extensions & house design, with vast experience as London architects.
Based in Battersea, we have built many projects locally in Wandsworth, Kensington & Chelsea, Kingston, and Richmond, as well as in other boroughs across London such as Westminster, Camden, Islington, Brent, Harrow and Sutton.
Planning Success
Our team has planning consultants as well as architectural designers, who can help you to make a strong application. As mentioned, our 3D Immersive Design package is an effective tool in convincing planning officers of the aesthetics of your build.
We would also suggest the Pre-planning Application route, in the event of any contention with a proposal. (This used to be called 'outline planning permission'. See the Pre-app section on the Planning Portal for more details.)
With us you can understand why you will need to satisfy the Building Control department of your local council, even for a small single storey rear or side extension. The council's planning application fees will be set out clearly for you, to which we don't add VAT. We offer to submit your application and liaise with officers on your behalf for no extra charge.
Other Projects