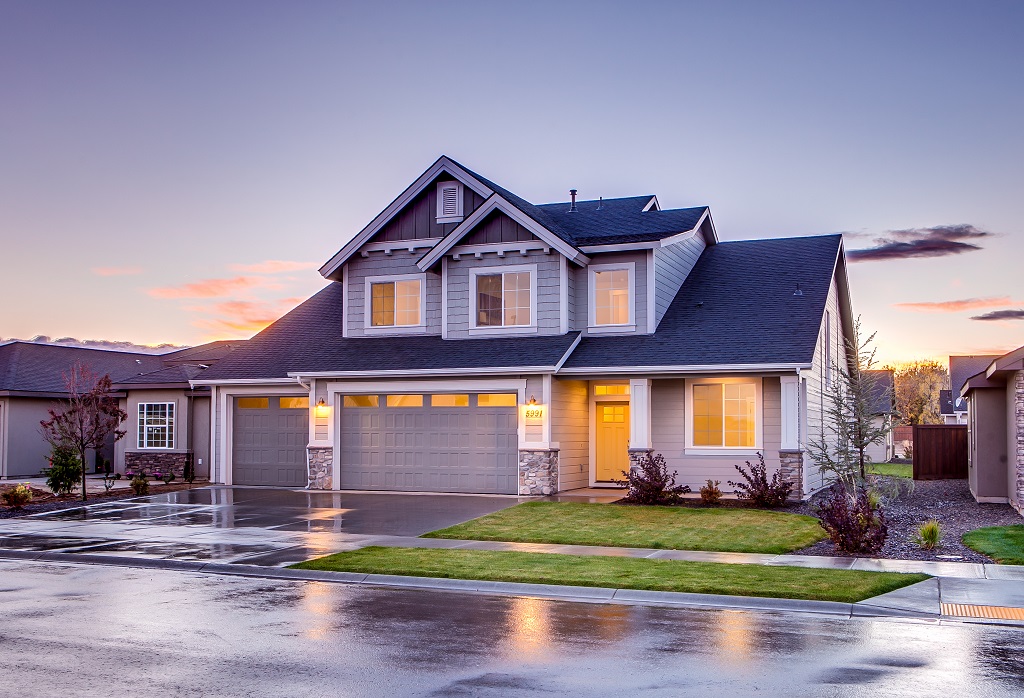 Need some extra space but not sure where to start? Here is our guide on loft conversions to maximise space and add value to your home.
Loft conversions are a great way to utilise an empty attic by adding more space and value to your home. With the right planning, converting your loft into a study or bedroom can add up to 20% of value to your home, according to Homeowners Alliance. Most homeowners will usually benefit from this type of extension and get the money they spent back in the value of the home.
Which type of loft conversion?
To get started, you need to identify the type of roof you have and what can be done with the space to include all the necessary additions, such as a staircase to the loft, insulation and ventilation. Also, depending on the type of loft conversion you are looking for, they can vary in price with the type of roof you have. You need to take into account whether your roof will be able to hold the weight of different kinds of loft conversions. Here is a rundown of the different types of loft conversions and the pros and cons to help you decide which is best for your home.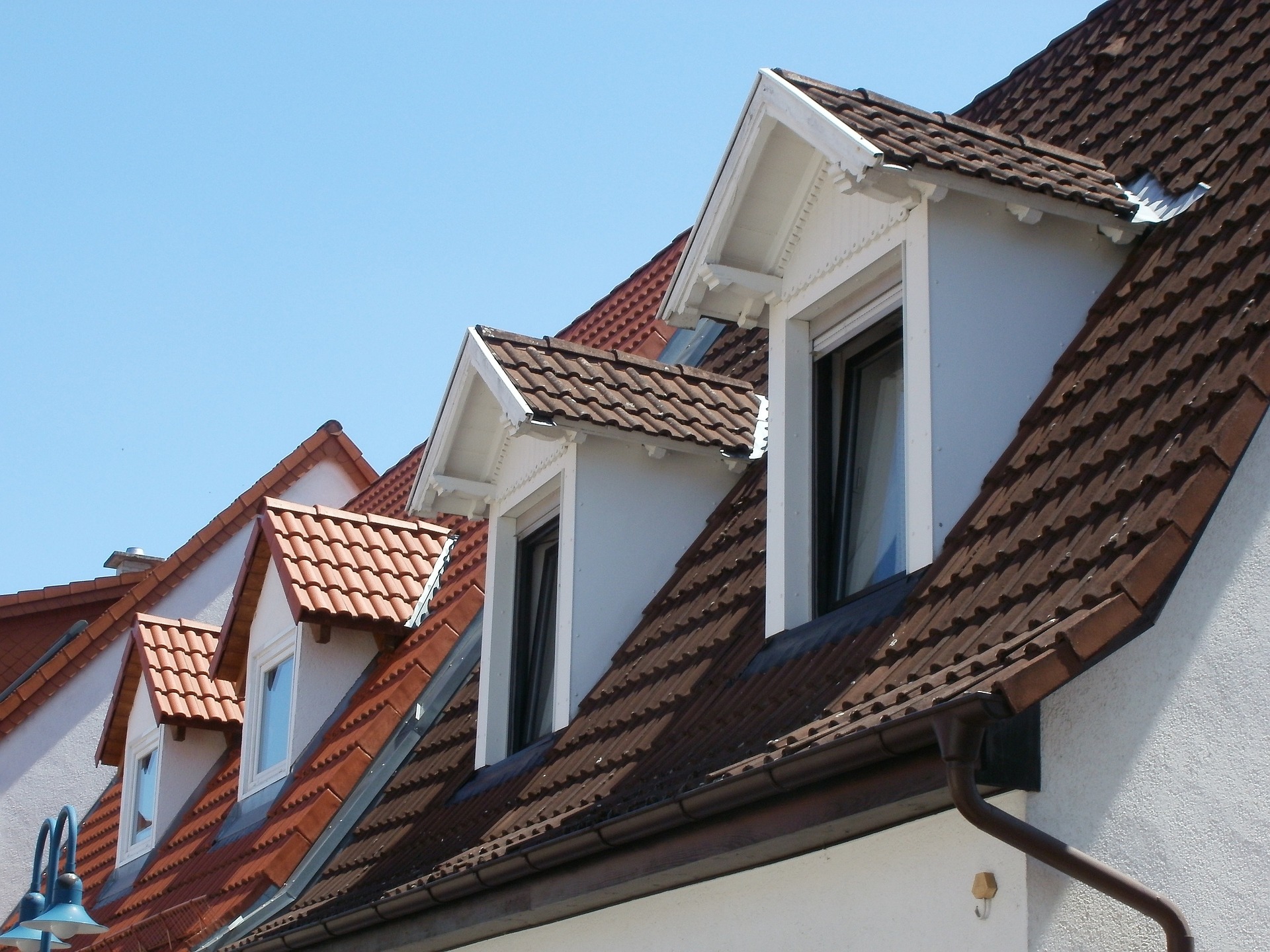 Gable Fronted Dormer
Dormer
If your loft does not have a lot of headroom or limited space then a dormer loft extension is ideal. A dormer loft conversion is an extension that is added to the side of a sloped roof. These additions to the roof provide extra headspace as well as ventilation and light to be able to have a fully functional room made from a small space. There are three different types of dormers, the simple flat roof dormer, a shed dormer and a gable-fronted dormer.
The simple flat roof dormer is the most popular dormer used on houses in the UK, with its low cost and amount of space they can add. For homes with a gable roof, the shed dormer can be an option with its flat panel roof design that slopes into the house. Although this option is not the most aesthetically pleasing, it can provide a lot of space in a cost efficient way. The gable-fronted dormer is more traditionally used on houses in the UK and provides a cost effective alternative to flat-roof dormers due to their small size as well as being visually pleasing.
 Pros:
They can provide the most space with a lower cost.
Planning permission is usually not needed.
 Cons:
The flat roof dormer will provide the most headspace, however it is not aesthetically pleasing, whereas the better looking dormers such as the gable-fronted dormer offers light but not as much room.
 Hip to gable
A hip to gable loft conversion is usually suitable for semi-detached or detached houses and bungalows. If your roof has a sloped side, the hip to gable conversion extends that extra space to make a vertical edge. This can be used if you have two slopes where you would need a double hip to gable loft conversion to add two vertical extensions to the sides of your roof.
Pros:
It is easier to fit a staircase in this type of extension.
 Cons:
It takes longer to build, compared to dormer loft extensions with a higher cost.
 Mansard
A Mansard loft conversion is a vertical addition to the whole plane of your roof. This requires a lot of construction work compared to other types loft extensions and would need gable-fronted dormers to bring light into the room. This type of extension provides the most floor and headspace.
Pros:
It adds the most space which can increase value.
 Cons:
It can take a lot of time and money, whilst also needing extensive planning to complete, as it requires structural changes to the property.

Planning Permission
Before going forward with your loft conversion, you need to make sure that you have enough space in your roof to install it. To be inline with current planning requirements the height needs to be a minimum of 2.3m. If it does not stand up to that measurement, you will need to consider costly alternatives such as raising the ridge height or lowering the floor.
Once you have made sure that there is enough room for a liveable space, you would need to get planning permission and building regulation approval. According to the Government's planning portal, you would not need planning permission unless you extend or change your roof space for it to exceed specified limits and conditions. If you are looking to convert a roof or loft into a liveable space, then building regulation approval is needed. Read our guide on permitted development for more information. 
Make a Plan
When undertaking a loft conversion, you need to consider the costs, the time it takes and who to contact, so it is best to plan your project carefully to integrate it in your life. The usual amount of time for a loft conversion should be between 6-8 weeks, however you need to keep in mind the planning stages can take months, depending on the scale of the project. If the conversion is a part of a shared wall with your neighbour, then you would need to get a party wall agreement where they confirm that they are happy for you to do work on a wall that is adjoined to their home.
In regards to costs, a regular room in the loft would cost approximately £15,000, which should include a staircase to the loft, electrics, lighting and insulation as well as fire safety measures that comply with building regulations. For large-scale projects, it is advisable to hire an architect who can help give you a personalised extension as well as hire a builder and oversee the whole project. Although hiring an architect may cost more, it ensures that the design is unique and you get exactly what you are looking for. Make sure to read our guide on building regulations for more information. 

Additional Elements
In order to create a liveable space in your roof or loft, you need to think about the different types of insulation, plumbing, light and ventilation as well as the type of stairs you may need for your new room.
Insulation
The most commonly used insulation for loft conversions is the 'cold roof' method of insulation, which involves filling the space between the rafters with slab foam insulation, making sure that there is enough space for ventilation. Another method of insulation is the 'warm roof' method where 100mm of insulation such as Celotex is used over the rafters with a covering capping, tile battens and tiles. This type of method could be used with a flat roof dormer, especially if you are considering a hip to gable dormer extension.
Lighting
An economic way to add light to your room would be to use rooflights along the side of the roof, you may also not need planning permission to install these in your loft under your Permitted Development Rights. Dormer windows are also a great way to bring in light where they can provide both natural light and extra space.
Stairs
In order to have a usable staircase going up to your loft, you will need to make sure there is enough space to accommodate it. If you were using an architect it would be best for them to draw out the right size and design for the staircase to fit your home. To make sure the staircase fits with building regulations, the recommended number of steps for a staircase going straight up should be a minimum of 16 steps with a minimum height requirement of 2m above the pitch line.
Once your stairs are installed, you can hire a loft specialist to create a timber frame for your staircase. Make sure you know exactly the type of plumbing and electrics you are using in your loft, as you may need to fit any wires and pipes under the stairs before they are completed. After this, the loft builder will install the staircase in place where you can then have fun decorating the stairs with carpeting or paint of your choice.
Fire Safety
An important aspect of loft conversions is the consideration for fire safety. Due to the additional open space where the staircase sits, there is an increased vulnerability for fire spreading to the loft conversion also. Therefore a secure fire safety procedure should be in place in the loft. For all liveable rooms in the upper storeys of the house there needs to be an escape window. However, for homes with two storeys more provisions apply due to the risk of escaping from higher floors. There must be at least one smoke alarm on each storey of the house that are interconnected. For additional safety a fire-resistant floor and protected fire-resistant stair enclosure that leads to its own exit is required.
Read more about our latest projects that feature inspiration for loft conversions.