Step By Step Guide To Planning Applications
GUIDE TO PLANNING APPLICATIONS
– A STEP BY STEP 'HOW TO'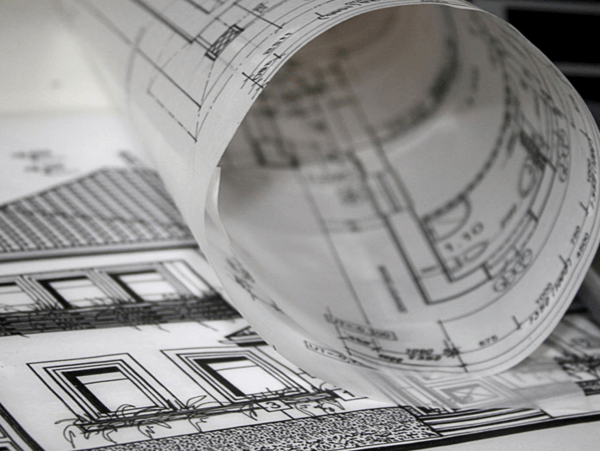 Does your project need planning permission? This will be determined by factors like the size of your build, the Permitted Development rights which apply to your property, and whether you live in a conservation area. We hope you find this Guide to Planning Applications helpful.
You will be aware that the application process can be daunting, so if you require permission, use this guide to improve your chances of success.
The following topics will guide you through the process:
What are planning decisions based on?
How material considerations affect applications
Things that won't affect applications
Things to do before you start
See this information before you submit
Sending your applications to the council
What happens next?
FAQs about planning applications
What are planning decisions based on?
WHAT ARE PLANNING DECISIONS
BASED ON?
– MAIN POINTS
Local Planning Authority development policy and material considerations
Many factors relate to land development, although private matters do not
See your local neighbourhood plans for relevant development policies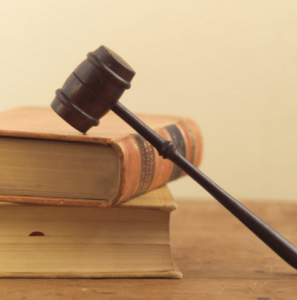 PLANNING PERMISSION AND THE LAW It is lawful for planning applications to be decided according to development policy, unless there are contra-indications with material considerations. Application decisions are therefore policy-led, as opposed to influence-led. Near neighbours and the public will be consulted in most cases, but the result of the application will not be decided via popularity or grievance. Planning policies prevent results being decided by arbitrary, perverse or improper factors.
WHAT IS THE NEIGHBOURHOOD PLAN? This is the plan intended to give best policy to the local community via consulting the people who use the area, from its residents to businesses, stakeholders and local MPs.
These plans are the first policy documents a Local Planning Authority will consult. They are made up of written policies, explanations and proposal maps covering issues such as:
Area-specific issues
Community
Countryside
Design
Development Control Criteria
Employment
General Strategy
Green Belt
Heritage
Housing
Sustainability
Tourism & Leisure
Transport
Councils sometimes add to local plan use via Supplementary Planning Documents or Guidance (SPD or SPGs) which give further guidance about affordable housing, financial contributions, design and other area-specific considerations. Local plan policy needs to be in line with the government's national planning policy framework (NPPF).
Start your planning application here Extension Architecture 0208 288 8950.
MATERIAL CONSIDERATIONS
– AND HOW THEY AFFECT APPLICATIONS
Local Authority Planning Departments base their decisions on material considerations. This can be complex since what defines a material consideration is not specified in law. Moreover, not every material consideration applies to each project. The most common material considerations which might impact applications are:

APPEARANCE, MATERIALS & DESIGN Design covers things like dimensions, shape, proportions, materials, style and finish of a building. Acceptable design is subjective and variable. With respect to material considerations, the design should fit its surroundings by following, reflecting or tastefully contrasting the design of adjoining buildings.
ARCHAEOLOGY If an area contains an archaeological site, it may be protected. It may not result in a refusal, but the site will normally require excavation before work starts. The developer should also take extra care with the site.
DENSITY OF THE BUILDING & LAYOUT The proposed scale and design of a new build should match the existing site with respect to the nearby buildings, retaining the character of the area.
The amount of space round a build is also important, as well as where it sits within the plot. Following the pattern of the area in this respect also defines the character of an area.
DEVELOPMENT BENEFITS Sometimes the benefits of a proposal outweigh local or policy objections. This clearly is a positive material consideration.
ENVIRONMENT The planning authority will consider the impact of new proposals on trees and plant life, and wildlife, especially with any protected species (such as otters.)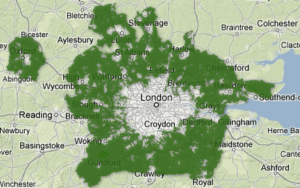 GREEN BELT In green belts, most new builds will be viewed as inappropriate, so material considerations will be very restrictive. However, there is a limited set of acceptable development criteria in the NPPF (National Planning Policy Framework). Here are the criteria:
Agricultural and forestry buildings
Outdoor sports facilities and, providing that open spaces and green belt purposes remain unaffected, outdoor recreation and cemeteries.
Extensions and alterations to existing buildings, provided they do not result in disproportionate additions to the scale of the original property.
You can replace existing buildings, provided the new building does not mean a change of use, and is not larger than the previous building
Limited housing for the local community and limited infilling of properties in villages so long as they follow the policies in the Local Plan
Limited infilling or partial or complex redevelopment of brownfield sites which are either redundant or in continuing use (not including temporary buildings), so long as open space and green belt purposes remain unaffected.
At Extension Architecture, we have good experience of working on several interesting Green Belt projects.
PARKING & ACCESS The noise of cars in parking places and access drives can constitute a material consideration, especially if the development is adjacent to existing residential properties with gardens. Highway safety will be considered, adequate physical access parking provision and turning space. Councils vary re parking requirements, for example the amount of off-street parking required is reduced if there are good public transport links, adequate road parking or public car parks.
PERMITTED DEVELOPMENT Another Material Consideration that will also be weighed by the local Planning Department is the level of permitted development rights in the area. For further reading on Permitted Development, see our Service Page
PHYSICAL FACTORS What this means is which buildings or obstacles are currently present. It is also the underlying ground conditions, and mapping & charting of the site as per existing topography. These can influence or constrain the preferred position of a proposal within a site. In addition, access to local services and amenities are common material considerations.
PLANNING HISTORY This Material Consideration is a search of past approved permissions, refusals and appeals in the immediate area.
PRECEDENT Even though planning history is considered, each case has to be looked at on its individual merits. Planners should be fair and consistent when applying their policies.
RESIDENTIAL AMENITIES New builds need to be aware of their neighbours' right to light and privacy; generally respecting their amenities. Things like overshadowing or loss of comfort will be taken into consideration.
RISK OF FLOODING Applications for new builds in vulnerable areas are likely to be unsuccessful, unless there are no other options outside the risk zone. 
SPECIAL DESIGNATIONS The new build may possibly impact on areas of outstanding natural beauty, conservation areas or listed buildings. Buildings, views and open spaces contribute to an area's character, which is quite a big material consideration. Planners try to protect listed buildings, whilst the law protects conservation areas. 
SUPPORT / OPPOSITION LEVEL If public opinion lends weight to a subjective judgment, such as on its design merits, then this will be a material consideration.
THESE ARE NOT MATERIAL CONSIDERATIONS 
– AND WON'T AFFECT PLANNING
The following aspects should not diversely impact your application:
The loss of any private views
Legal matters which are personal and private, like right of way,
boundary disputes or contracts
Whether if will raise or lower a property's value
The possibility of any future development
An agenda from the applicant, such as profit
An applicant's personal behaviour, or business operations
Inconvenience caused during the building process
Competitive issues with similar business within mutual proximity
Morals or religion
Aspects covered by other legislation, such as environmental health, party walls or building regulations
Additional legislative details like Party Wall protocols, Building Regulations and environmental health
BEFORE YOU START YOUR APPLICATION
– THREE TASKS FOR YOU
Find out what kind of proposals are most likely to be accepted. Pre-application consultations are very helpful.
Talk to the neighbours and the local council
Have a look online at their planning policy documents
YOUR LOCAL PLANNING AUTHORITY
– GET HELP & ADVICE
This is where you need to submit your planning application to. If in doubt, consult the Directgov website. Follow the relevant link, type in your postcode and it will give you your LPA.
Planning Departments offer an optional pre-planning advice service. Here is a guide to their fees (which vary from council to council).
| | | | | | | |
| --- | --- | --- | --- | --- | --- | --- |
| A drop-in to see the duty planner at the council offices   | | | _____ | | | Free |
| | | | _____ | | | £100 – £150 |
| One meeting with a planning officer pluswritten follow-up | | | _____ | | | £200 to £300 |
| Additional meetings or written advice | | | _____ | | | £75 – £100 per hour |
Pre-planning advice will help you understand what to expect from the process and resolve questions like: 
"Is it a change of use or development?"
"Is it Permitted Development, or will I need planning permission?"
You will also be able to anticipate whether neighbours or planners might raise material considerations, which can increase your chances of success. You can get advice about supporting evidence for your application to the LPA.
We also give expert advice on all aspects of Planning Permission and the best procedure for successful ApplicationsExtension Architecture 0208 288 8950
TELL YOUR NEIGHBOURS EARLY
– GET THEM ON YOUR SIDE
Neighbours will be consulted but only material considerations will be used. If there are no objections, it won't go to a Planning Committee but will be approved using delegated powers. We highly recommend that you befriend your neighbours early so that planning applications can be submitted along with a letter of support from them.
WHAT TO SAY TO THE NEIGHBOURS Approaching them will be your good timing and judgement, which depends on your friendship with them. If you are on good terms, raise the idea at the outset. When the drawing process has started, invite them for coffee and discuss your plans. All being well, give them a copy of your final proposal when the application is submitted.
If you don't know them neighbours well, write a short note accompanied with a drawing and hand-deliver it. Wait a bit then knock to follow up to courteously hear their response.
HELP THEM READ YOUR DRAWINGS Keep in mind many people find drawings hard so do explain your intended project. Show how you have taken their interests into your plan. Ask if they have concerns so you can accommodate them as much as possible. People tend not to welcome changes or impositions, so involving them and listening to their views will help.
GET THAT SUPPORT LETTER When your neighbours are content, draft a letter of support for them to sign or invite them to rewrite it. Include details about your meetings with them and how you have included their views. The letter stops the application getting into politics so the officer can focus on the technical side of the proposed development.
GO TO YOUR PARISH COUNCILLORS Your parish, town or community council, will be consulted about your planning application by the LPA. Although they don't have powers over the final result, they do have influence. Meeting them will help. Speak first to their clerk, then you may be invited to a meeting to elaborate on your proposal.
SUBMITTING YOUR APPLICATION
– WHAT YOU WILL NEED
MAIN POINTS:
Commission Architectural Drawings for your design
Commission a Design & Access Statement, Planning Statement, Specialist Reports etc
as supporting documents
Submit your fee and application to the council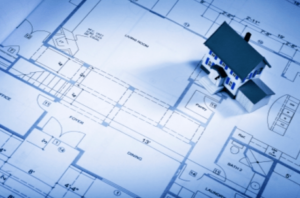 COMMISSIONING YOUR DRAWINGS The level of detail in your drawings and how many you will need to submit with your planning application depends on the extent of the proposal as well as the type of application. Architects can make these for you. Your local planning department can guide you and you should find checklists for development on their website. For a domestic extension you should present the following architectural drawings along with your submission:
All elevations at a 1:100 or 1:50 scale
Context drawings and other representations
Floor plans for each level at a 1:100 or 1:50 scale
Ordinance survey-based location plan at a 1:1250 scale
Roof plan at a 1:100 or 1:50 scale
Site plan at a 1:500 scale
Planning application drawings can become quite convoluted if there are several revisions. Give the planners a helping hand by adding reference numbers each time e.g. Revision 1. Especially with bigger schemes like a new build, clear labels make a big difference for simplicity.
COMMISSION SUPPORTING DOCUMENTS
– FOR YOUR APPLICATION
The kind of documents and how many you will need to submit with your planning application also depends on the extent of the proposal as well as the type of application. Pre-application advice from your LPA or from an independent company like Extension Architecture will pinpoint which ones you'll need. Here are the three main types:
DESIGN & ACCESS STATEMENT A Design and Access Statement (DAS) should accompany all planning applications unless it is for domestic development in an unprotected areaor for a change of use. Your architect can help with your DAS. It is used toexplain to the officeryour design, how it fits with the surroundings and how access is accommodated for pedestrians and road users.  It attempts to justify the concept of your proposal. The amount of detail required depends on the extent of your project and its feasibility. Without a DAS the local authority will not register your application. 
PLANNING STATEMENTS As well as the DAS you will need a Planning Statement, which is a written description to go with your Planning Application. Your Statement layout could be:
A short introduction paragraph
A description of the site and its location
Your proposed plan for development
Planning history at the site and any other permissions on related sites
Planning policies relevant to your application
Assessment: your case for development in the light of preceding factors
Conclusion
SPECIALIST REPORTS Some examples of specialist reports are:
A Flood Risk Assessment
A Foul Sewage and Surface Water Assessment
A Heritage statement
A Highway statement
A Land Contamination Assessment
A Lighting Assessment
A Noise impact Assessment
A Statement of Community Involvement
A Structural Survey
A Sustainability Statement
A Transport assessment
A Travel Plan
A Tree and Landscaping Assessment
An Affordable Housing Statement
An Air Quality Assessment
An Eco. Survey & Report on Biodiversity
An Environmental Statement
An Open space assessment
Extra plans and drawings
Planning Obligations – Legal Undertaking – Draft Heads of Terms
We can help with Drawings, Design & Access Statements and Specialist Reports
Extension Architecture 0208 288 8950
YOUR PLANNING APPLICATION
– WHEN IT'S TIME TO SUBMIT
You can either submit your application through the Planning Portal website or by posting a hard copy to your LPA. Here is an idea of their fees:
A home improvement like an extension would be about £172.00,
including VAT
For a new build it would be £385.00, including VAT
Fees are payable to the LPA at the time of submission. It can be done with a card on the phone or you could send a cheque with your hard copy.
WHERE IS MY APPLICATION
– WHAT HAPPENS NEXT?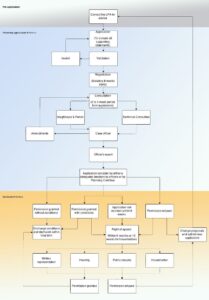 After your application has been submitted, LPA procedure is quite simple, as you can see in the following chart. Also shown are details of how to proceed, should the  application be refused.
After your planning submission has been validated, the LPA posts all the documents and drawings on its website for the public to view. They also begin consulting re your case to inform parties with interest of your intended development. They talk to:
Neighbouring residents
The Parish Council
Stakeholders
In-house professionals
External Professionals
In this way they gather technical expertise and advice for them and for you. The application must run for eight weeks so that all parties have an opportunity to respond.
After six weeks, when all the feedback is in and after their site visit, the officer puts all their findings together with the relative planning policies and any relevant material considerations. After internal discussions they will write a recommendation for either approval or refusal. This will include conditions like working hours for the build or pre-build approval of materials. These will need to be agreed formally before building can start.
Deciding your application can be done by officers or the Planning Committee which is a small body of councillors. Simple cases are taken by officers but any controversial ones go to the committee. You can request that your application goes before the committee if you are not happy with the usual route. You may be able to lobby councillors ahead of the Planning Committee meeting and even participate as a speaker.  This is quite a good idea because they are not bound by the recommendations of planning officers.
APPLICATIONS & PLANNING
– FAQS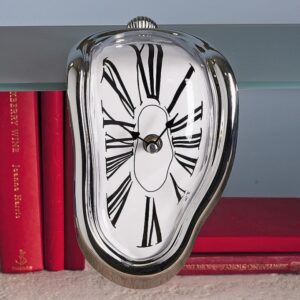 CAN MY TIME LIMIT BE EXTENDED? It is lawful for your permission to run out after three years, except where you have made a substantial start such as completing your foundations. However if you have not begun the build and the three years is nearly up, you will usually have to make a new application.
COULD I CHANGE MY DESIGN A LITTLE AFTER GETTING APPROVAL? Minor alterations are permissible if you apply for a non-material amendment, but larger alterations might need a further application. Your local planners decide whether the amendment is large or small.
I WAS REFUSED. HELP! 75% of householder applications are granted in England, although this varies a lot from council to council. If you are refused you can address the reasons with an amended resubmission. Or you can appeal to the Planning Inspectorate. About 35% of appeals are granted.
Here are some ways you can challenge a refusal:
Against refusals of listed building and conservation area consent
Against the conditions attached to a permission
Against the issue of an Enforcement Notice
Via non-determination, that is failure of the LPA to decide your case within the required limit of eight weeks
Planning appeals should be submitted within 6 months of the refusal, or 12 weeks if it is a householder appeal. Appeals will be processed by the Planning Inspectorate.
You can appeal in three ways:
BY WRITTEN REPRESENTATION Your appeal can be entirely in writing. This is really for smaller appeals where there are only a few points are in contention
BY HEARING An oral hearing with a Planning Inspector can be held, usually without any legal representation
BY PUBLIC ENQUIRY This is the most serious and complex way to appeal
CONCLUSION
– IT'S NOT TOO HARD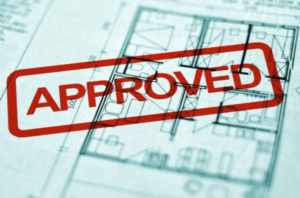 LET US HELP YOU We are an independent company with planning consultants, architects and interior designers under one roof. We can guide you through the process with our advice and selection of services. Our success rate is 98%.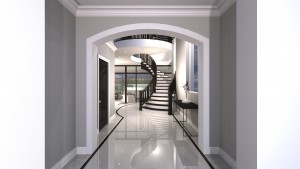 Why not call us today?
0208 288 8950                  ∎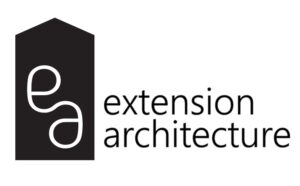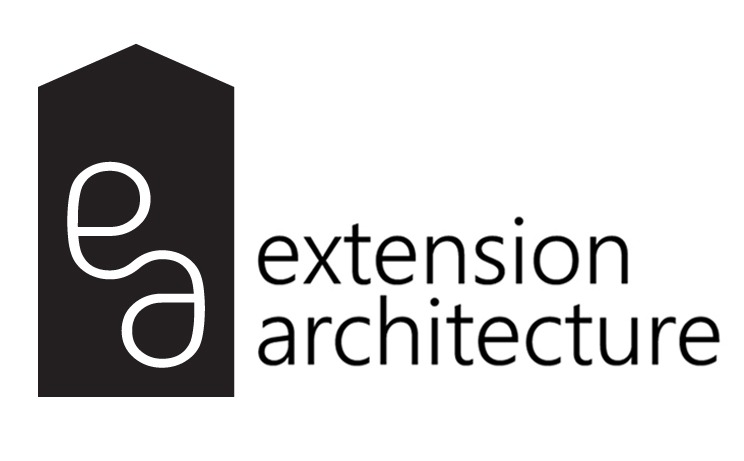 Planning the journey with us
Get a free quote with our professional advice for your plan