It's all happening in Croydon…
GUESS WHAT'S COMING TO CROYDON?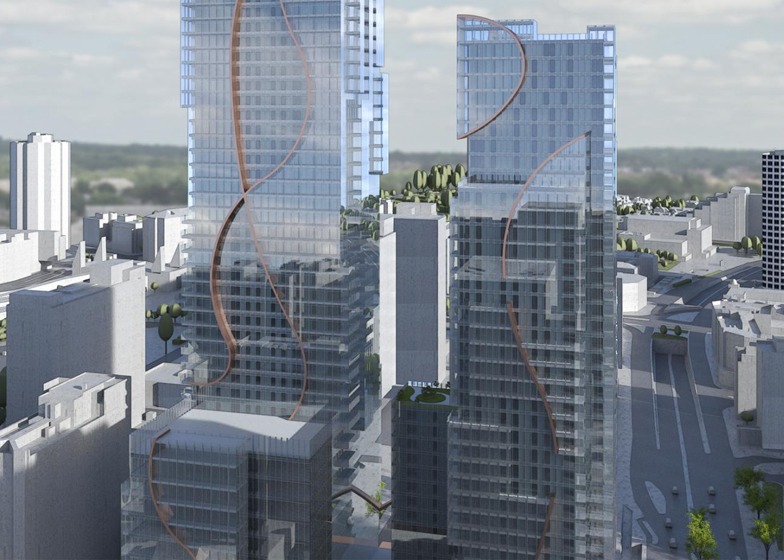 If someone said 'suspended swimming pool'. . . what would you think of?
Your thoughts might show a glass-bottomed pool viewed from below, on an upper floor in a tall building.

 But what if the pool is to be suspended between two parts of the building? 
Your mind may now traverse across a chasm like a tight-rope. This experience will not be for the faint-hearted: what could be more safe-and-terrifying?
Spot the Difference…
A pool like this is has been proposed in the new 65 storey build in Croydon. It is similar in design to one in Gujerat, India and also to the one proposed near Battersea Power Station, but with one big difference: unlike the recent run of suspension pools in luxurious developments, this one will be open to the public!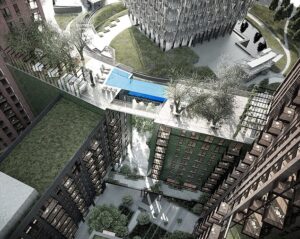 Battersea  
India   
We have just two years to get the pluck for this amazing phenomenon on floor 14 of the new tower in Lansdowne Rd, which was to be 55 storeys high. Second plans have since submitted by developers: Guildhouse for a taller version of 65 and 35 storeys over two respective towers. The new Planning Application was submitted at the end of last year, with completion proposed for 2018.
The pool will be 2 floors above its Indian rival, which hangs between the 12th floors of two towers, and 4 floors above the Battersea pool which is on 10th floor level. It is reminiscent of glass-bottomed garden sky walks, the (abandoned), glass-walled cycle bridge proposed in Copenhagen and the amazing glass bridge in China.
The proposal has been dubbed the mini-Shard and will be the highest of Croydon's skyline. It may also boast the highest of Europe's bars. There will also be a public gym, which – even if the views from the treadmills are from an upper floor – will not need nerves of steel like the pool will.
The £500 million giant will host 12 penthouses, 12 three bed, 334 two bed, 419 one bed flats, 184 studio apartments, and nearly 15,000m2 office spaces.
No wonder everybody seems to be going to Croydon ∎
SUBSCRIBE TO NEWSLETTER
We will send you the latest planning and architecture news