Welcome to EA – Extension Architecture
Extension Architecture is a dynamic, forward thinking architects' company based in Battersea London, made up of a team of in-house creative architectural and interior designers and experienced planning consultants. Our competitive edge is our extensive planning knowledge and our ability to find solutions for the seemingly impossible. We thrive on the more challenging planning projects. With over 400 applications under our belt, we have built strong relationships with many planning officers in central and greater London and Surrey councils. Our objective is to offer creative planning strategies and for our designs, we achieve the wow factor for every project, however large or small.
Our Team
Youno Kim
Director
youno@extensionarchitecture.co.uk
Youno has had extensive experience in HMOs, and has a good command of planning intricacies in this sector.

His strength is his full grasp of Government and Local Planning Policies and understanding of the minimum requirements stipulated. 

Also his negotiation skills in dealing with many of the London Boroughs are another strong tool. He is a successful entrepreneur with creative and forward-looking vision, always bringing something new and refreshing to the table. With a training at Central St Martins, his passion for design is evident in his work. He makes each project his own, ensuring that he always achieves the 'wow' effect
every time.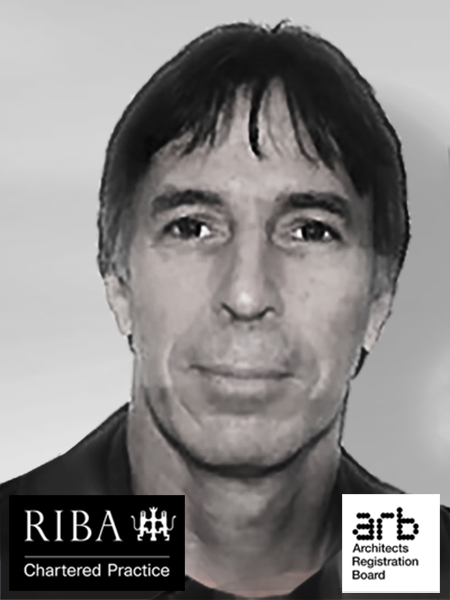 Amos Sivan Bires
Senior Architect
amos@extensionarchitecture.co.uk
Having completed Part III at the University of Westminster, Amos has full RIBA status and ran his own architecture company in London for 24 years. He entered competitions in Berlin, San Francisco and Japan, and was shortlisted for one of these.


As well as delivering numerous successful projects on schedule, Amos' experience includes Party Wall Agreements, Assured Contracts, Feasibility Studies, Contract Adminstration and planning advice.

Vocational achievements have been sponsoring key student projects via the London Regional Council, and chairing Camden Architects Forum, and RIBA – Camden branch.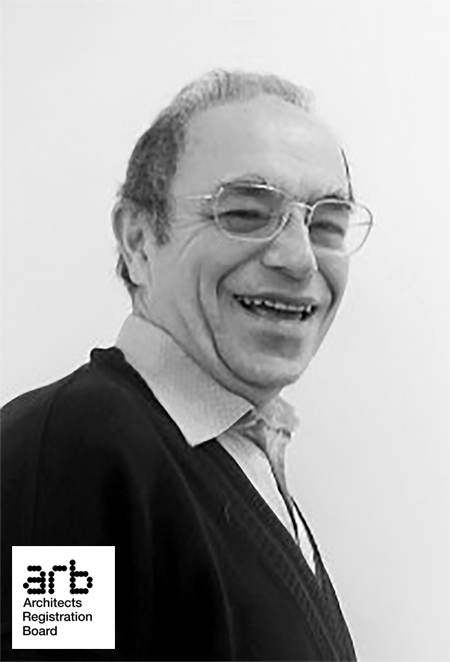 GianCarlo Braido
Senior Architect
gian@extensionarchitecture.co.uk
Giancarlo also has full senior architect status, with vast experience in Italy and the UK. 

He has worked on projects of widely differing scale and scope, in all stages from drawing co-ordination to construction drawing.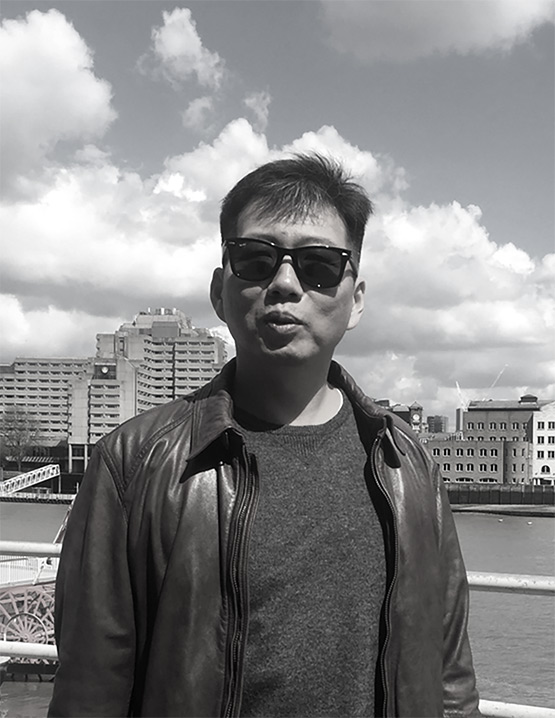 Mason Song
Project Manager
mason@ykgroup.co.uk
Mason Chi Hoon Song studied MA in Furniture Design at London Metropolitan University. Due to his exceptional skills in woodwork, he was accepted into the Royal College of Art. However he worked instead as a furniture maker and Project Manager in construction & kitchens in Korea for over 10 years.

This was followed by 15 years as Design Lead, co-ordinating over 30 commercial projects including restaurants, a hospital, spas and a hair salon. Mason is also experienced in all aspects of residential refurbishments.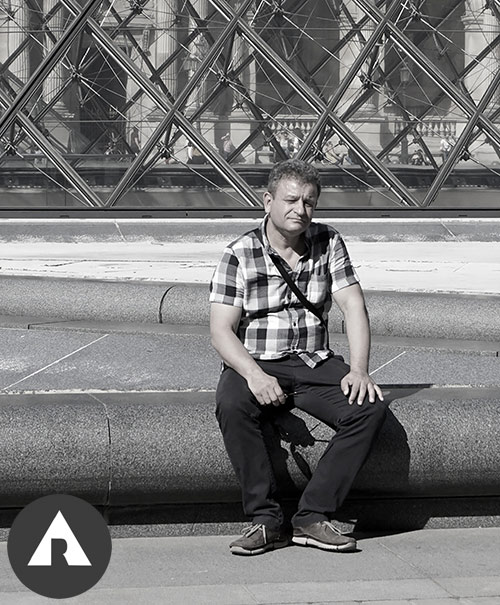 Marian Gheorghe Anghel
Architect
marian@extensionarchitecture.co.uk
Marian Gheorghe Anghel has a Diploma in Architecture from the Ion Mincu University of Architecture and Urbanism in Bucharest.


He was a founding member of the Order of Architects in Romania, and has residential experience in collective homes projects as well as individual dwellings in Bucharest and London. He has also worked on sport & leisure projects.



He is very proficient and efficient in creating AutoCad drawings and enjoys creating a holistic design solution for each proposal.

Andrea Casati
Architectural Designer
andrea@extensionarchitecture.co.uk
Andrea has studied Architecture in Italy at the Politecnico of Milan.

As an interior design enthusiast he has a great eye for detail and huge passion for 3D visualization. He is an eager team player which really helps move projects into production and completion.
Claire Alonge
Media Strategist
claire@extensionarchitecture.co.uk
Claire has a graphics and media background to Masters Degree Level.

She studied Graphic Design at Glasgow School of Art, then worked in Design for Print in London for 13 years. She graduated with Merit in her Masters Degree at Camberwell College of Arts, London in 2012.

She is a creative, vibrant and dynamic team player, who is passionate about improving our web presence and making sure our client communication is strong.
Nadir Kayikci
Contract Administrator
nadir@extensionarchitecture.co.uk
Nadir has studied different areas such as Landscape Architecture, Art & Design and Architecture (BSC) at Anglia Ruskin University in Turkey and in the United Kingdom. He aspires to complete all the stages of architectural education in order to fully complete his architectural qualification.

He enjoys learning in order to enrich his career and strengthen his projects. He aims to provide the best customer service by ensuring continuous communication with his clients throughout the process. His interpretation of their needs is then presented in strong 3D visuals so clients understand the design proposal.

He has worked on projects ranging from design & planning to construction. He also supports his clients at the construction stage with the Contract Administration service, liaising also with contractors for a smooth outcome.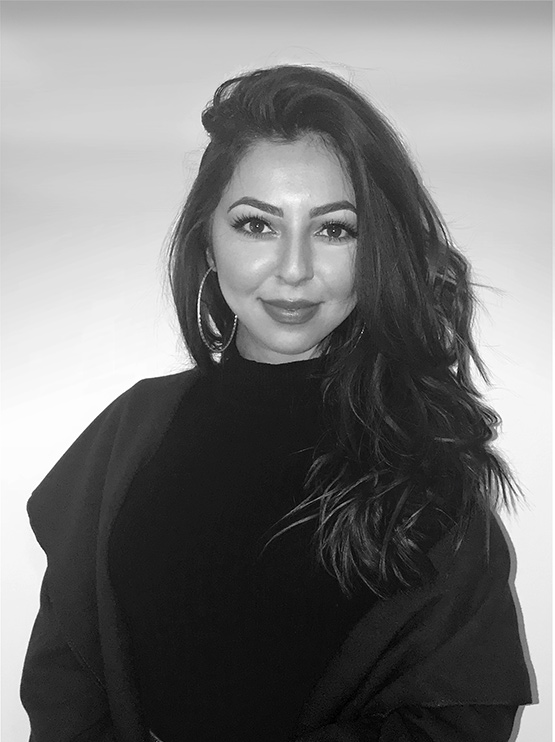 Seren Yavuz
Architectural Designer
seren@extensionarchitecture.co.uk
Seren has studied Architecture (BA) at the University of Kent. She is an architectural designer whose passions lie within 3D modelling and internal space design & reconfigurations.

Seren has been a quick and enthusiastic learner in her new professional practice, always willing to teach new interns or offer any other help needed. She is personable and easy to work with in the team.

She looks forward to starting her Masters degree sometime in the near future to follow her goal of becoming a fully qualified architect.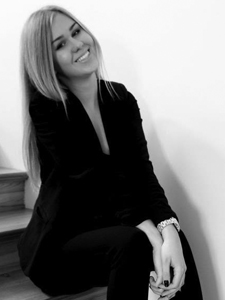 Edita Endziulaityte
Architectural Designer
edita@extensionarchitecture.co.uk
Edita studied Interior Design (BA) at the University of Northampton. Her passion within architectural design is 3D renders in particular.

She has continued her interest in Interior Design and she is always willing to produce internal space design projects to her best standards.

She loves to learn new things and looks forward to continuing her studies in the future to follow her career goals to qualify for full architectural status.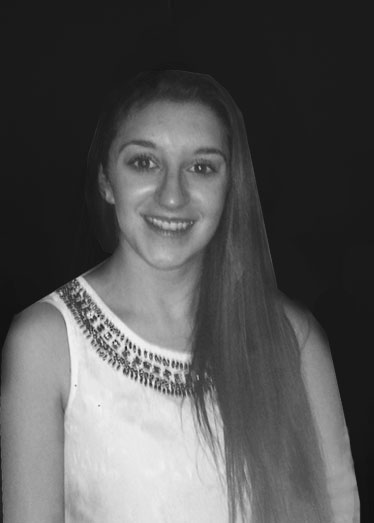 Dominique James
Architectural Designer
dominique@extensionarchitecture.co.uk
Dominique studied Architecture (BA) at the University of Kent. She is about to complete her architectural qualification and is keen to expand her knowledge of the skills and processes used in design practice.

She enjoys undertaking challenges such as internal reconfiguration to maximise space.She is very creative and has a passion for 3D visualisation and modern technologies.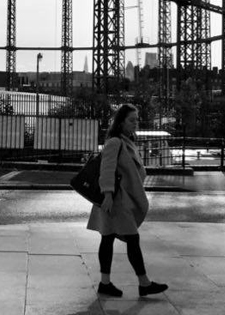 Karolina Dudek
Architectural Designer
karolina@ykgroup.co.uk
Karolina studied Architecture at Cardiff University. Her skills lie in detailed drawings for Building Control. She has a bright personality and is a valued member of the design team.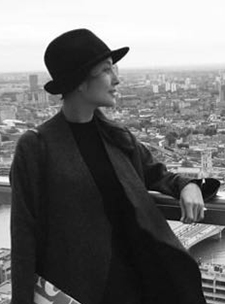 Sujeong Hwang
Interior Designer
su@ykgroup.co.uk
Sujeong Hwang studied Interior & Spatial Design at Chelsea College of Arts, London. She is a versatile and forward-thinking creative, taking pride in designing unique solutions and for each client. Her sense of accomplishment is achieved when these spaces are functional, beautiful and match or exceed the brief.

She is interested in developments in materials and technologies within the design industries, as well as new approaches trending in interior design. Su is personable and easy to work with, as well as an efficient team-player.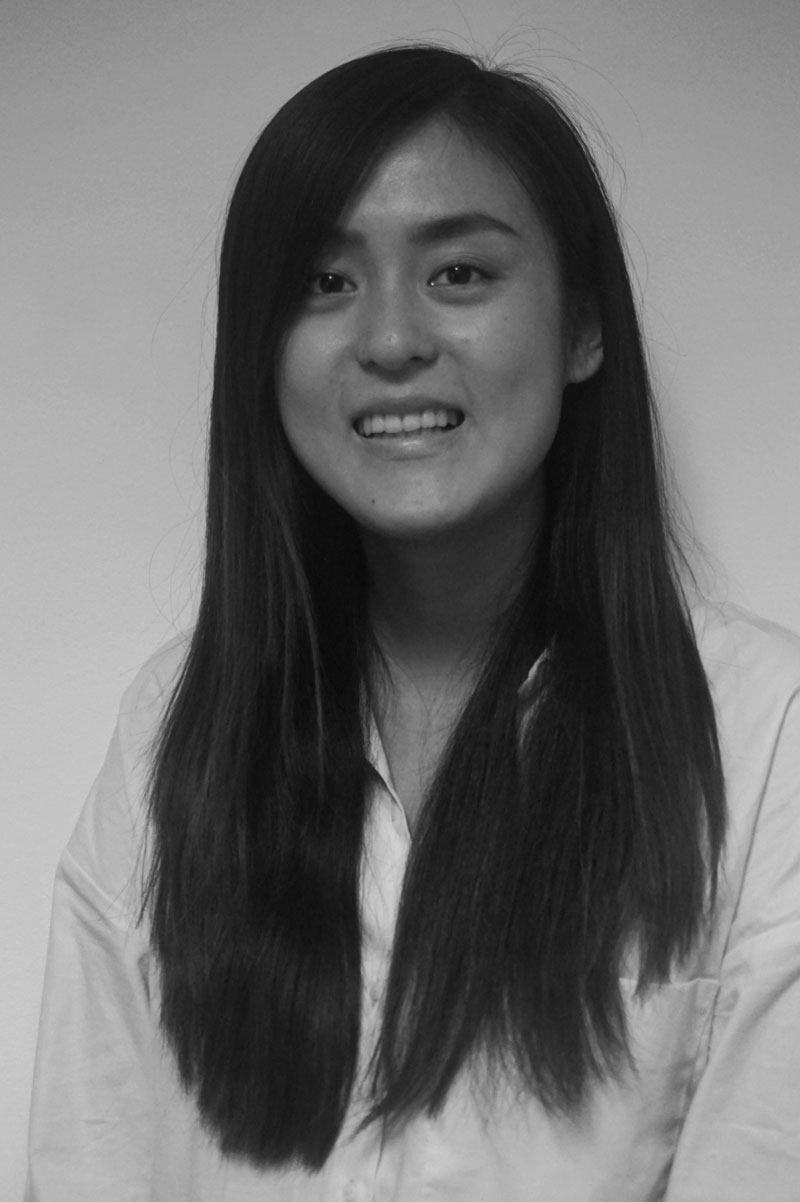 Yina Liu
Architectural Designer
yina@extensionarchitecture.co.uk
Yi-Na is undertaking her placement year with us from Nottingham Trent University, where she studyies (BA) Interior Architecture and Design.

She is an approachable person with good communication skills. She, and works on all stages from brief to construction. She likes to be adventurous and travel is her main inspiration.
Rachel Kim
SEO worker
rachel@extensionarchitecture.co.uk
Rachel works remotely on our marketing, web & brand systems. She likes new technology, and tries to optimise processes for the office. 

She loves to travel and learn new languages, because the resultant sense of challenge and adventure suits her outlook.
What we do
With our outstanding success rate, we can cater for all your planning needs. Our consultants and design team create efficient and practical proposals and drawings for all kinds of planning applications, permitted developments and Building Control applications. Whether you would like to develop a plot of land, extend your property or convert your loft, we can help you get approval from the LPA. We can advise you about the maximum development options to increase the value of your home.
We will create a functional, aesthetic, practical and cost-effective plan for your budget. We aware that most of our proposals are time-conscious, especially regarding building schedules. Planning Application consents usually take around 8-12 weeks with your LA. Upon appointment, we endeavour to conduct a site survey within 3-5 working days and the turnaround time for drawings we generally set at 3 weeks but dependent on our work schedule we can sometimes aim for 2 weeks. Having worked in planning sector for a number of years, we have built relationships with many tradesmen and contractors. Therefore, if you would like advice on construction works, do get in touch for further details and we can make a quotation for our support services at the construction phase.
 What we offer
Planning Application Drawing
Building Regulation Drawings
Measured Site Survey
Project Management
Architectural & Interior Design