Located in Battersea, London, Extension Architecture is a dynamic and award-winning architectural service offering design and build service across London. Find out more our team of highly skilled extension builders and get a quote or call us on 0203 409 4215
London Design and Build Company
Our design and build service offers a single-point solution for clients seeking both conceptualisation and construction for their projects. The London design and build market demands a high level of expertise, and our team is well-equipped to meet these standards.   
In a design and build contract, we take on the dual role of both designing the structure and executing the construction, providing an efficient approach to any project. Our team of experienced London architects and skilled contractors will work closely with you to understand your unique requirements, ensuring that our finished design not only meets your aesthetic preferences but also adheres to practical considerations and guidelines set by your local city or town council.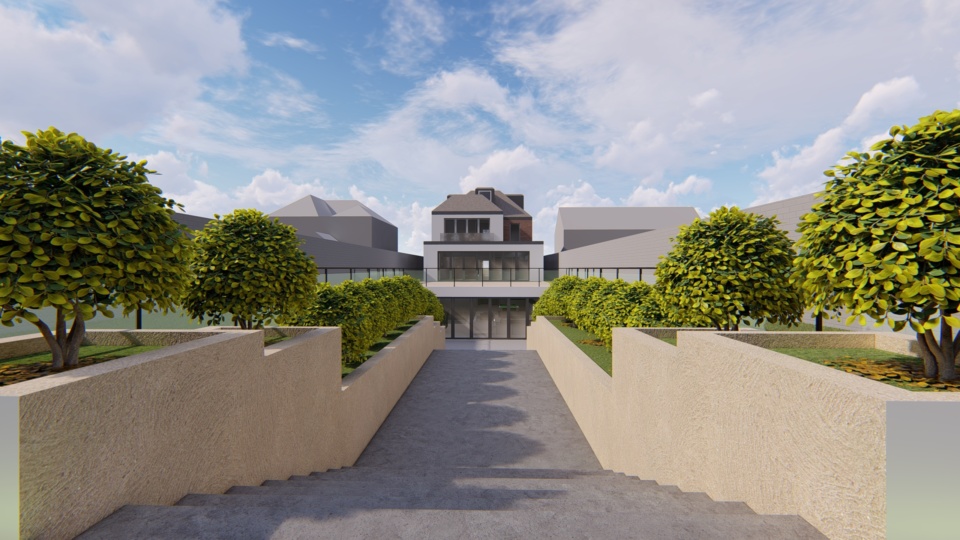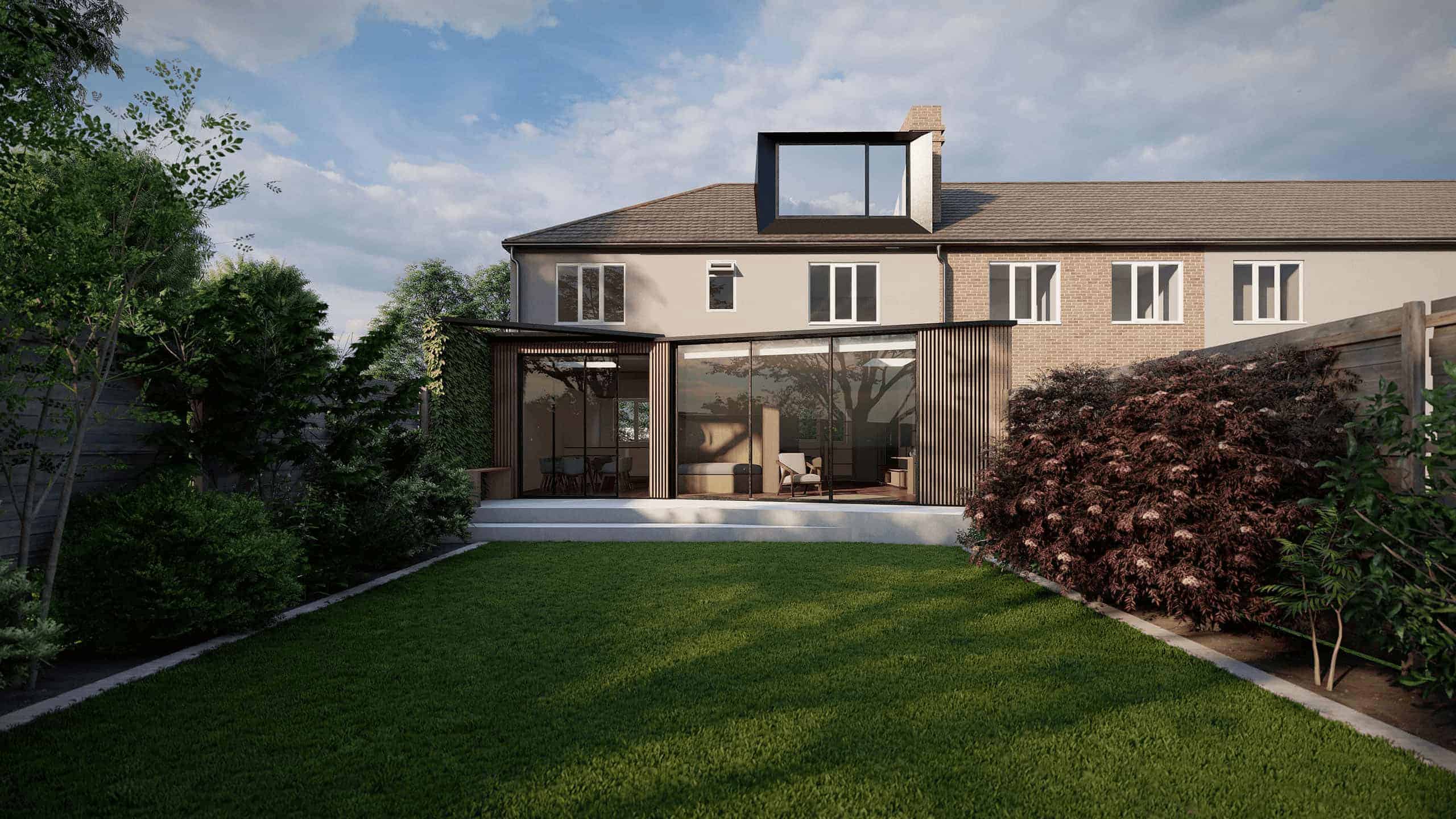 The London Design and Build Process
Step 1: Initial Consultation  
Your journey with us begins with an initial consultation where our team engages in a thorough discussion with the client to understand their project requirements, goals, and vision. This collaborative session serves as a foundation for the entire process, allowing us to gather essential information about your preferences, budget constraints, and any specific design considerations.  
Step 2: Design Development  
Following the initial consultation, a team of our local architects will begin the design development phase. Through a series of consultations and feedback sessions, we refine the design to align with your vision. Once the design is finalised and approved, we move forward to the detailed planning stage, ensuring compliance with regulations and obtaining necessary permits.  
Step 3: Construction and Project Management  
With the design in place, our skilled design and build contractors take charge of the construction phase. Our project management team oversees every aspect of the construction process, ensuring timelines are met, and potential challenges are addressed proactively.  
Benefits of Choosing a Design and Build Company
Cost Efficiency and Predictability
–
Design and build companies often provide a more predictable cost structure. You receive a comprehensive understanding of the project costs upfront, reducing the likelihood of unexpected expenses during the construction phase. 
Faster Project Delivery –
The collaboration between design and construction teams from the outset allows for a more seamless transition from the design phase to construction. This integrated process often results in a faster project delivery compared to traditional methods, where the design and construction phases are sequential. 
Improved Communication –
Since the design and construction teams work closely together, there is a natural flow of information, leading to better coordination and problem-solving. This cohesive communication ensures that any adjustments or modifications can be made swiftly, avoiding potential disruptions.
What To Consider When Starting a Project 
Initiating a construction project demands careful consideration to avoid common pitfalls. Most importantly, potential clients should be vigilant regarding false pricing tactics employed by some companies. It is crucial to look for transparency in cost structures and opt for design and build firms that offer comprehensive and upfront pricing models.  
It's always a good idea to look at reviews and case studies, too. These can provide valuable insights into a company's track record and project outcomes.  
How Extension Architect Can Help as A Design and Build Company
We have a variety of case studies, offering a glimpse into our diverse portfolio and showcasing successful projects across various scales and styles. We pride ourselves on being a one-stop solution for all design and build needs, consolidating the entire process under one roof for your convenience.  
From concept to construction, we navigate the intricacies of each project, prioritising clear communication, innovative design solutions, and a commitment to excellence. For new builds, extensions, and more, contact us today.  
Design and Build FAQs
What is the role of structural engineers in a design and build project?  
Structural engineers collaborate closely with the design and build team, working on the structural aspects of the project to meet safety standards and compliance. Their expertise is essential in developing sound structural solutions that align with the architectural vision and design specifications. 
How does a design and build contract differ from traditional construction contracts?  
A design and build contract combines the design and construction phases under a single agreement with a design and build company. This approach is different to traditional contracts, where clients might hire separate entities for design and construction. The design and build model fosters better communication, cost control, and a more cohesive project timeline, as the entire process is managed by one team. 
How do I find a reputable design and build company in London?  
A reputable design and build company in London should show a strong portfolio of successful projects, positive client testimonials, and have a team of experienced design and build contractors. Look for companies like Extension Architecture, where we have a demonstrated track record of delivering high-quality results in projects across London. 
How can I ensure effective communication with my design and build team?  
Regular project updates, clear documentation, and a designated point of contact within the design and build team contribute to a smoother process. At Extension Architecture, we offer all of this, ensuring that the project you want completed is a collaborative effort.  
Please see our video for your Design and Build
I'm highly recommending Extension Architecture for their expertise to turn around a difficult planning application that I had refused from 2 other architects and they managed to get my additional new house at the end. A 3 year journey, but it was well worth it! I cannot appreciate enough their planning knowledge, and also now we are breaking ground. Their tender pack has saved me alot of hassle in choosing material inside the house myself. Especially their kitchen design has been great and cannot wait to see it realised. Thanks for all your input so far…
★★★★★
Delighted with the application approval that we got yesterday. As discussed initially, we were dubious of our chances as our property in Weybridge sits in a flood risk area +
conservation area. But our full application for the 4m extension to the rear have been approved without any hassle. Also Elmbridge council was able to give us the approval within 7
weeks, so an added bonus. Thanks Especially to Youno who was very helpful in outlining all the pitfalls and guiding us to this position.
★★★★★
Thank you for your efficient service. Really impressed with the level of service and the speed!
★★★★★
Working with Nadir at Extension Architecture was a truly trouble-free experience. They explained the process and was always at hand whenever I had questions. I trusted their
judgement whenever they provided amendments to my initial plan and was thoroughly happy with the end result! 11/10
★★★★★
Beautiful extension, Thank you!
★★★★★
Previous
Next