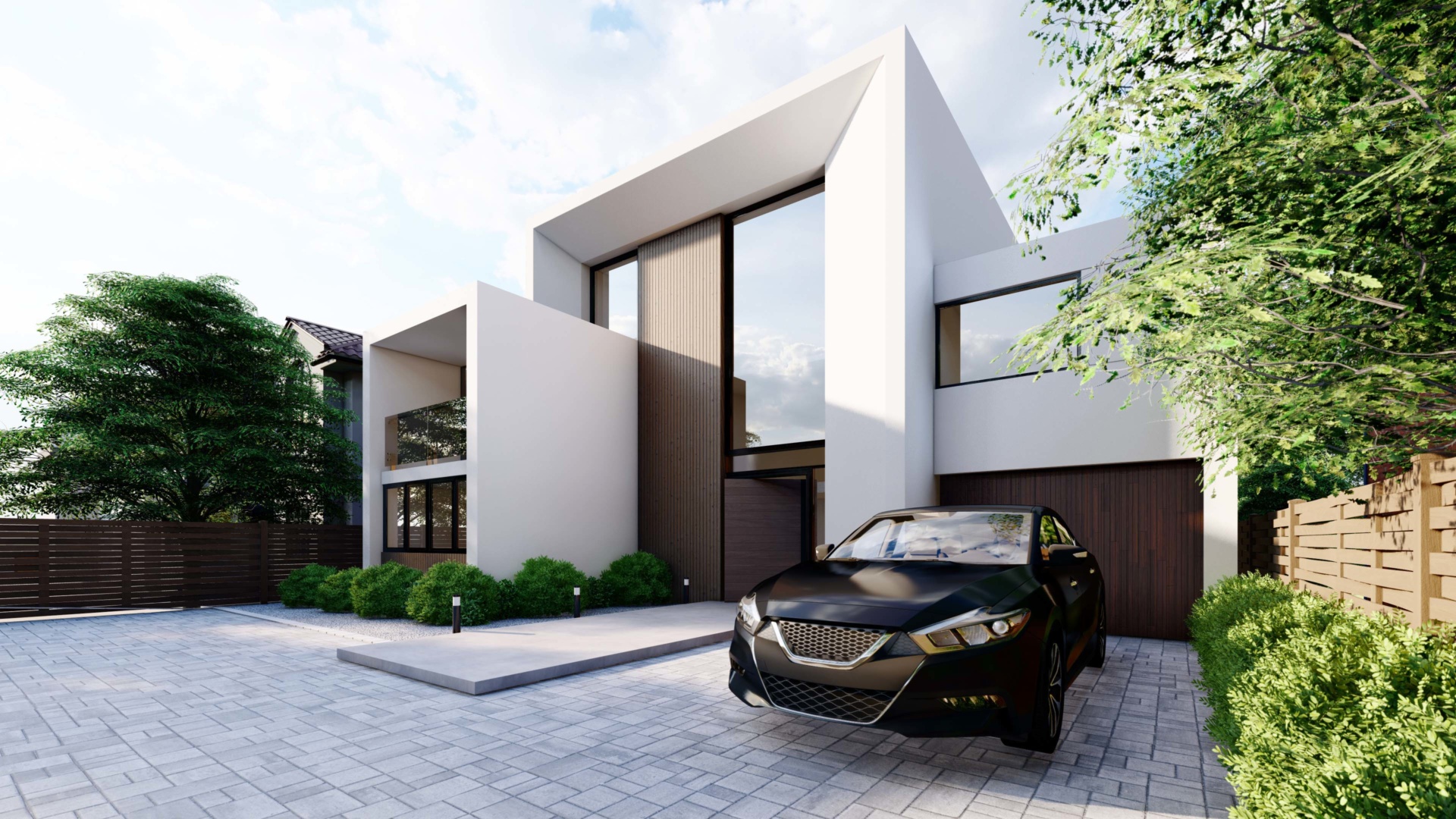 Find out our services for New Build Architects
What are you interested in?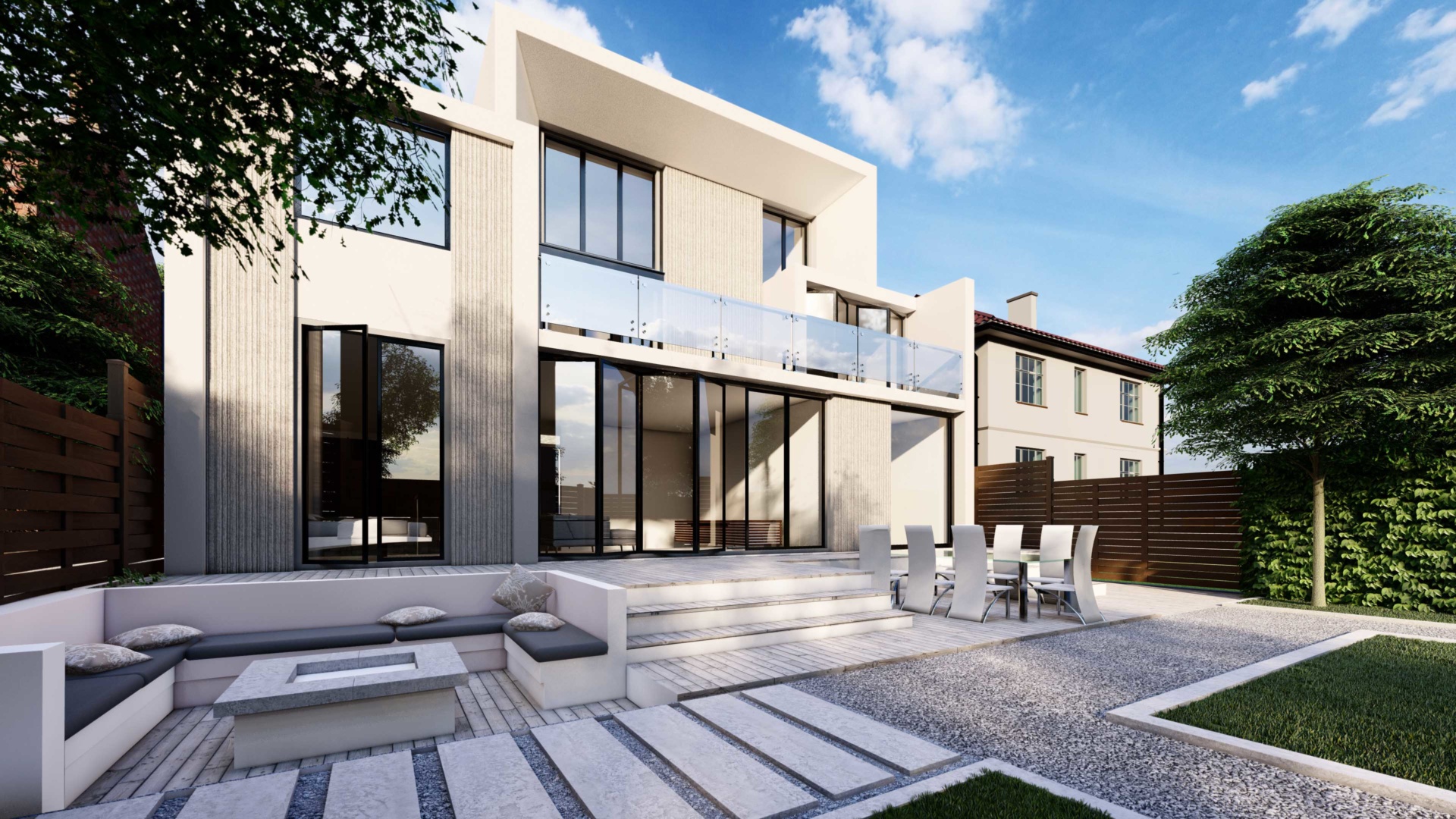 Our Services for New Build Architects
When embarking on a new construction project, whether it's a residential dream home or a commercial building, the expertise of skilled architects becomes crucial. Our dedicated team of architects in London are here to guide you through the entire process, from the initial concept to the realisation of your vision. 
There are several scenarios in which the services of new build architects are indispensable. When starting a construction project from scratch, such as building a new home, office space, or any other structure, the significance of having experienced architects cannot be overstated. Our architects have a deep understanding of the local building regulations, urban planning, and design principles, ensuring that your project not only meets all the necessary requirements but also stands out for its exceptional design. 
 

Our Services for New Build Architects
At Extension Architecture, we take immense pride in offering comprehensive services that cater to the unique needs of each new build project. Our team of new build and custom home architects are adept at blending creativity with technical expertise to bring your ideas to life. By choosing our services, you benefit from:
Innovative Design Concepts

– Our architects excel in creating innovative and sustainable design concepts that reflect your style, preferences, and requirements. We believe that every new build project should be a true representation of its owner, and we strive to deliver designs that exceed your expectations.

 

Seamless Project Management

– From the initial planning stages and

permitted development

requirements to the final construction, our architects work closely with you to ensure a smooth and efficient process. We keep you informed at every step, and our proactive approach allows us to address any challenges that may arise promptly.

 

Attention to Detail

– We believe that the smallest details can make a significant difference in the final outcome. Our architects pay meticulous attention to every aspect of the design, ensuring that the aesthetics and functionality align perfectly.

 

Compliance with Regulations

– Navigating the complex landscape of building regulations and permits can be overwhelming. Our experienced team is well-versed in the local planning policies, ensuring that your new build project is compliant with all the necessary legal requirements.

 
Work From Our Custom Home Architects
Planning Permission for Self-Build Homes
For those considering a self-build project, obtaining planning permission is a crucial step. Our new build architects and structural engineers in London are well-acquainted with the planning application process and can assist you in preparing and submitting all the necessary documents. By entrusting this task to our experts, you can rest assured that your application will be handled efficiently, increasing the likelihood of a successful outcome. 

Planning Your Dream Home with House Plan Architect 
Building your dream home is an exciting journey, and our house plan architects are here to guide you through every step. From the initial consultation to the finalisation of the architectural drawings, we work closely with you to understand your vision and transform it into a detailed plan. 
Our house plan architects take into account factors such as the layout, functionality, energy efficiency, and aesthetics to create a comprehensive design that aligns perfectly with your dream home aspirations. With our expertise and dedication, we ensure that your new build project is not only visually stunning but also functional and tailored to your unique lifestyle. 
Our team of exceptional new build architects, custom home architects, and house plan architects are committed to bringing your visions to life. With a focus on innovative design, attention to detail, and seamless project management, we are your ideal partners for creating your dream space in London. Reach out to us today to start your journey towards a remarkable new build project. 
Frequently Asked Questions About New Build
How do I choose the right new build architect for my project?
Selecting the right new build architect is crucial to the success of your project. To find the perfect match, consider the architect's experience and expertise in new build projects, especially within the London area. Contact us today to schedule an initial consultation to discuss your project and see if you feel comfortable working with one of our architects. 
Can Extension Architecture handle the planning permission process for my self-build home?
Absolutely! Our team of new build architects at Extension Architecture is well-versed in the planning permission process for self-build homes in London. When you choose our services, we will take care of preparing and submitting all the necessary documentation on your behalf, guiding you through the process and ensuring that your application is compliant and stands the best chance of approval.
What sets Extension Architecture's new build architects apart from others in London?
With a proven track record of delivering successful projects, our team takes a personalised approach to each client's needs, tailoring designs that reflect their unique vision and lifestyle. Our architects are well-versed in the latest industry trends, sustainable design practices, and building regulations specific to London, ensuring that your new build project is not only aesthetically impressive but also compliant with all legal requirements.
I'm highly recommending Extension Architecture for their expertise to turn around a difficult planning application that I had refused from 2 other architects and they managed to get my additional new house at the end. A 3 year journey, but it was well worth it! I cannot appreciate enough their planning knowledge, and also now we are breaking ground. Their tender pack has saved me alot of hassle in choosing material inside the house myself. Especially their kitchen design has been great and cannot wait to see it realised. Thanks for all your input so far…
★★★★★
Delighted with the application approval that we got yesterday. As discussed initially, we were dubious of our chances as our property in Weybridge sits in a flood risk area + conservation area. But our full application for the 4m extension to the rear have been approved without any hassle. Also Elmbridge council was able to give us the approval within 7 weeks, so an added bonus. Thanks Especially to Youno who was very helpful in outlining all the pitfalls and guiding us to this position.
★★★★★
Thank you for your efficient service. Really impressed with the level of service and the speed!
★★★★★
Working with Nadir at Extension Architecture was a truly trouble-free experience. They explained the process and was always at hand whenever I had questions. I trusted their judgement whenever they provided amendments to my initial plan and was thoroughly happy with the end result! 11/10
★★★★★
Beautiful extension, Thank you!
★★★★★
Previous
Next