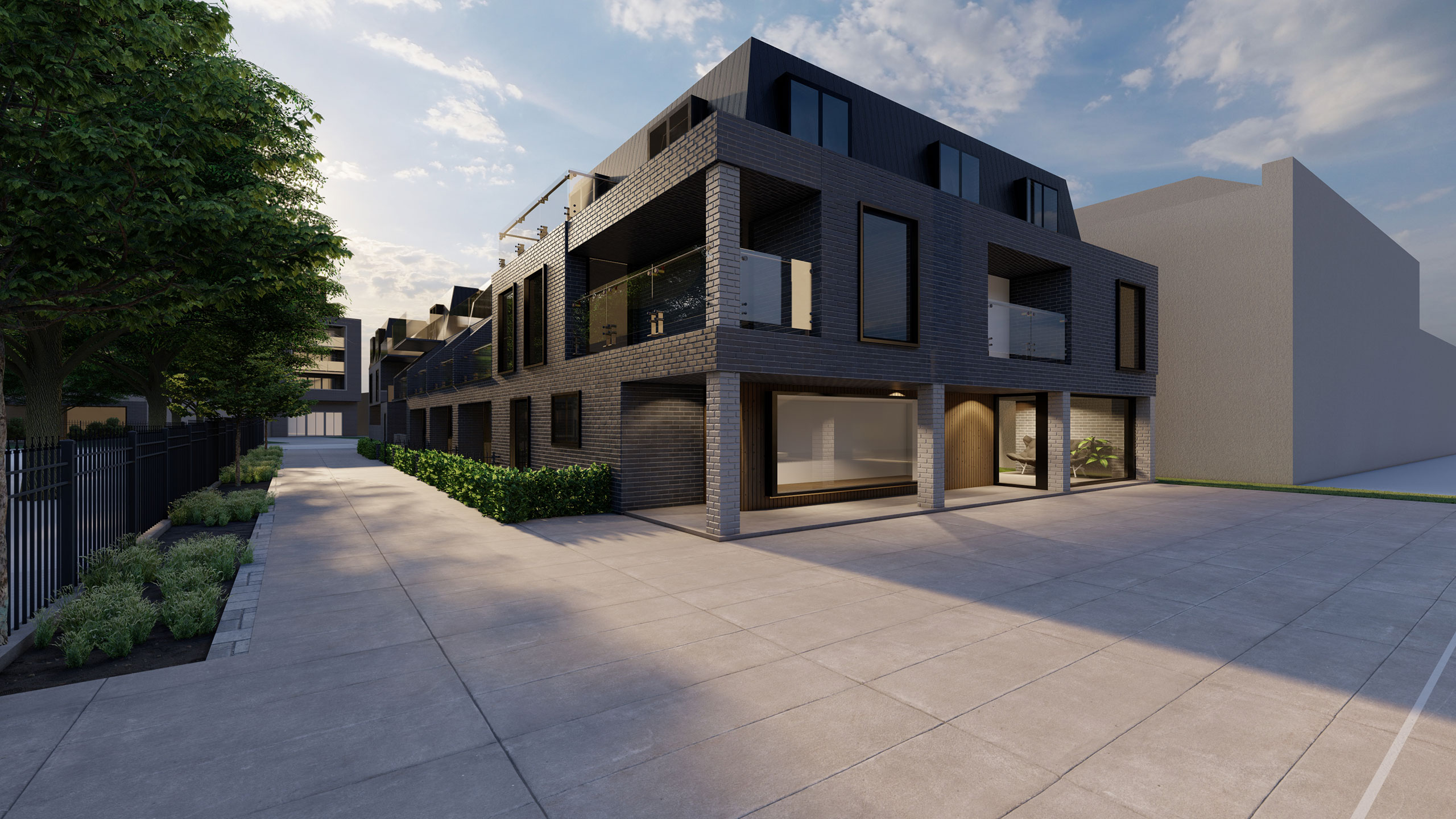 Find out our services for Flat Conversion
What are you interested in?

Our Services for Flat Conversion
Converting a property to into flats can seem daunting, especially with all the planning permission considerations and building regulations surrounding them. However, when done correctly by one of our architects in London, a flat conversion could potentially double or even triple your rental income, relatively easily and mostly stress-free. 
With a wealth of experience and a breadth of knowledge behind them, our London-based, flat conversion architects can guide you through the red tape and help you to maximise your return on investment by making the most of the space you have.
By developing your technical drawings based on minimum space requirements in building regulations and liaising with London borough councils on your behalf, Extension Architecture will ensure that you only ever rent out fully compliant rental units.
Our Works for Flat Conversion
Why Choose A Flat Conversion?
A flat conversion helps to create a long term investment for property owners. By converting one property into a number of smaller properties that can be rented out or sold out, then in turn this will create more revenue. With the help of our experienced team, you can have a sleek flat conversion that ticks all your boxes.
Flat conversions are becoming an increasingly popular form of house extension London, especially as there is a high demand for flats in cities, such as London, so by splitting a property into a number of units can help to maximise both rental income in the short term and gain profit in the long term.
When you have decided that you want to opt for a flat conversion, you need to contact the planning department of your local council, as it is more than likely that you will need planning permission. If you are given the go ahead, you can then apply for building regulations before you start building. During this time, our team can work with you to create a design that you love and that will attract your target market.
How Can We Help With Your Flat Conversion?
With years of experience bringing flat conversion ideas to life, we are able to ensure that your space is used well, so you can have all the necessary rooms exactly as you want them. Whether you already have a design idea in mind or you would like us to help you to bring it to life, we are here to help every step of the way.
At Extension Architecture, we can show you our previous work that we have done, from the floor plans through to the finished product, so you can see how we transform a property into a flat conversion. We can even organise a consultation with you to help you to get the professional advice you need. Simply fill out our easy online form or use our house extension cost calculator for a quote. The more information you provide us with, the more accurate your quote will be. If you would like to find out more information about our flat conversions, don't hesitate to get in touch with our team, today.
Frequently Asked Questions about Flat Conversion
What's the cost of Flat Conversion?
The cost of converting a house into flats depends on the property. The factors influencing the costs include the following: New house design, Size of the property, Condition of the house, Number of flats to be converted to
A standard conversion should cost around £25,000. It can involve installing central heating, walls, and bathrooms. When it comes to budgeting for the conversion, it will be required to take many factors into account. This includes:, Planning approval from your local planning authority, Approval for building regulation, Finance for development, Installation of new utility meters (electricity, water, and gas), New heating systems and boilers, New bathroom and kitchen, Sound deadening/tests, Building second entrance
If the existing building is sound and the existing bathroom and kitchen can be used, you should expect the cost of conversion to be in the range of £15000 to £25000. The cost of decoration can be additional. Such a conversion project can be considered to be a major and complex development project. Whilst its scale can vary, you should expect it to take up to 6 months to be completed.
Do I need planning permission for Flat Conversion?
If a house has to be divided into multiple units, it will be required to obtain planning permission. If it is a listed building, you may need listed building consent. Make sure to contact the local planning authority before starting work. If the building is in a conservation area and the conversion involves demolition, it will be required to apply for planning permission for relevant demolition. When a property is converted, it is required to get approval under the Building Regulations. It is required under the Housing Act 2004 for sub-divided buildings to meet standards. Houses that involve multiple occupation should also be licensed. Fire escape concerns will also need to be addressed, requiring you to consult the Fire Service.
Can I convert offices into flats?
You might be able to convert your offices into flats under Permitted Development if change of use is between B1 to C3. Before converting your offices into flats you will need to apply for Prior Approval. If your project complies with the relevant policies you will be able to convert your property. At Extension Architecture we have extensive knowledge of planning regulations and policies and can help you make the most of your property conversion.
I'm highly recommending Extension Architecture for their expertise to turn around a difficult planning application that I had refused from 2 other architects and they managed to get my additional new house at the end. A 3 year journey, but it was well worth it! I cannot appreciate enough their planning knowledge, and also now we are breaking ground. Their tender pack has saved me alot of hassle in choosing material inside the house myself. Especially their kitchen design has been great and cannot wait to see it realised. Thanks for all your input so far…
★★★★★
Delighted with the application approval that we got yesterday. As discussed initially, we were dubious of our chances as our property in Weybridge sits in a flood risk area + conservation area. But our full application for the 4m extension to the rear have been approved without any hassle. Also Elmbridge council was able to give us the approval within 7 weeks, so an added bonus. Thanks Especially to Youno who was very helpful in outlining all the pitfalls and guiding us to this position.
★★★★★
Thank you for your efficient service. Really impressed with the level of service and the speed!
★★★★★
Working with Nadir at Extension Architecture was a truly trouble-free experience. They explained the process and was always at hand whenever I had questions. I trusted their judgement whenever they provided amendments to my initial plan and was thoroughly happy with the end result! 11/10
★★★★★
Beautiful extension, Thank you!
★★★★★
Previous
Next