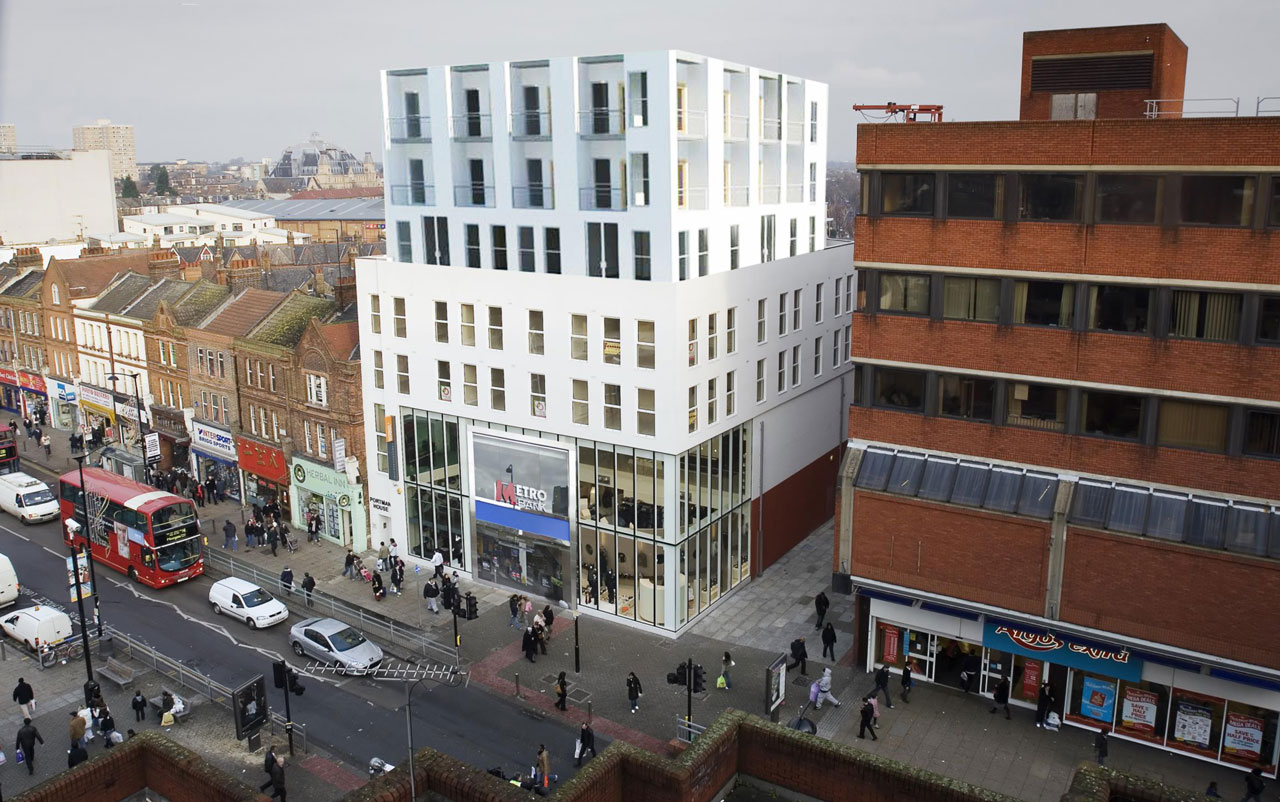 Render: proposed impression with additional storeys for luxury residential apartments on New Developments North London project.
Brief for New Developments North London
Our client was family property syndicate: Portman London Ltd. We have done many development proposals with them, and built a strong rapport based on trust and success. This project has probably been the largest one so far. This dynamic proposal is to add two storeys with eight luxury flats.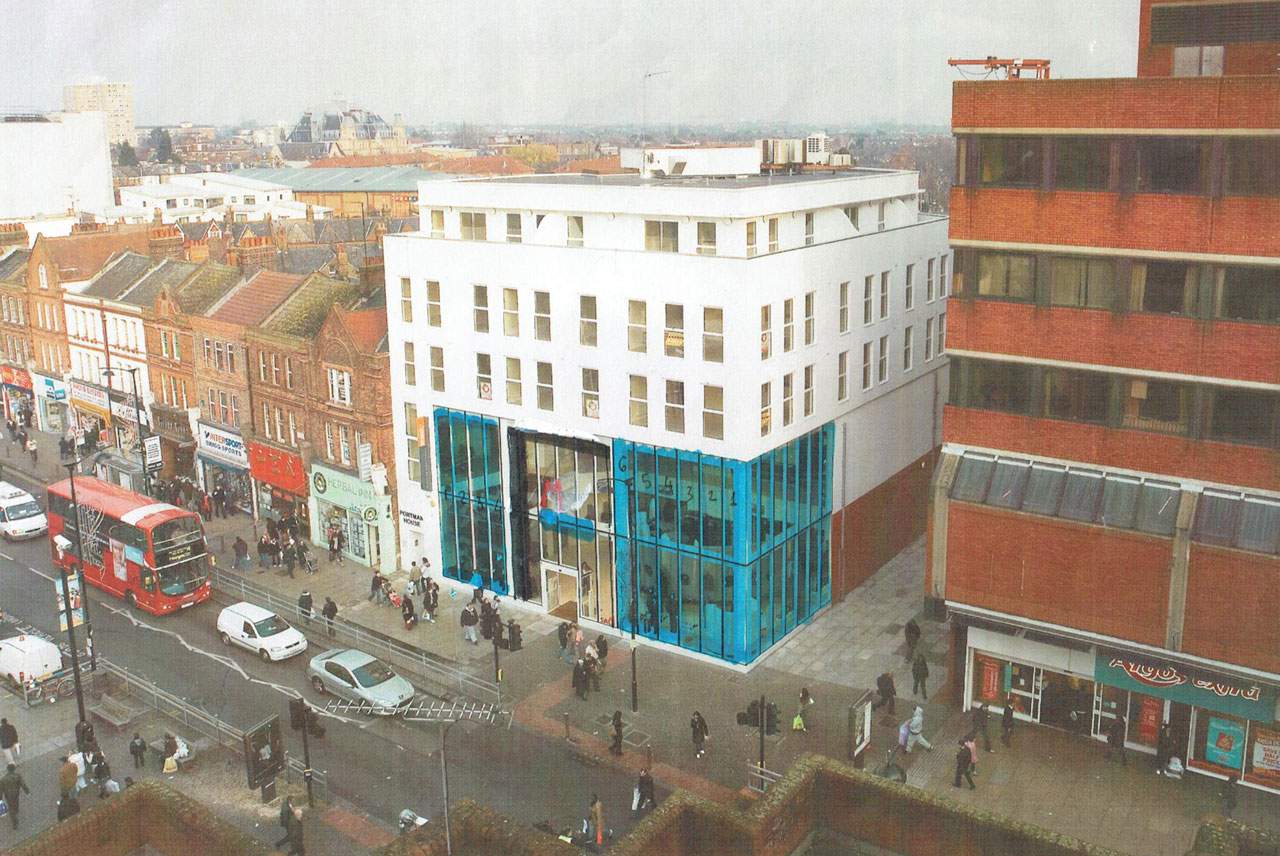 Before: this image shows the previous commercial site.
Project Trail for New Developments North London
We started discussing this new developments North London project with them in February 2017. The scope was to add 2 floors to the Metro Bank building, which Portman London Ltd had purchased. It was to have a hipped roof at the front, and a rear roof extension. The client's aim was to secure planning permission then check their financial status with regards to their budget for the additional floors. These were designed as luxury flats, and the construction budget for the additional floors was just short of £1 million (by £20K).


Extension Architecture's Strategy
Our service fee for design, planning, architecture and tendering is below the industry average which is usually 12-15% of construction fee. Ours is about 7-10%, which includes detailed internal specs., plan drawings & elevations for the 2nd fixtures, @ scale: 1:5-1:10. We also include planning submission and liaison with the planning officers. Our clients are invited to participate in any of our services, which are divided into logical stages according to the design and build process. We like to avoid tying them in with us for the whole process, although we do reward that by offering discounts or cash-back if a client expresses an interest in a one-stop shop.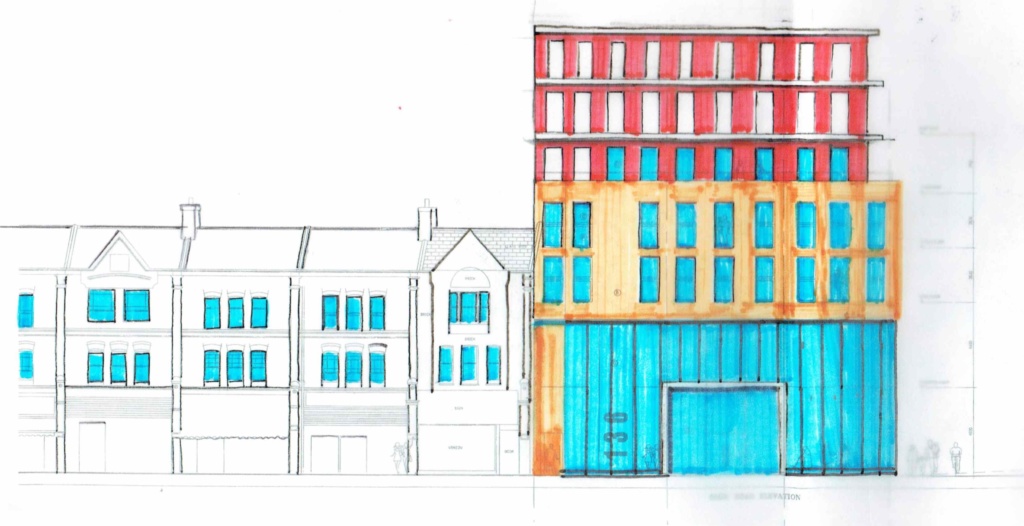 Pre-planning
For a project as large as this, we would always recommend the pre-app. route, and our fee includes a Design & Access Statement to support the application. However, the Building Control submission fee and any Thames Water build-over agree-ment is separate. (For smaller projects, we arrange supporting statements – if needed – but they are invoiced separately.) The Main App. naturally follows the Pre-app route, then we are ready for the pre-construction phases of Building Regulations Drawings, which for larger projects is included in our fee. We also source Structural Engineers at this point.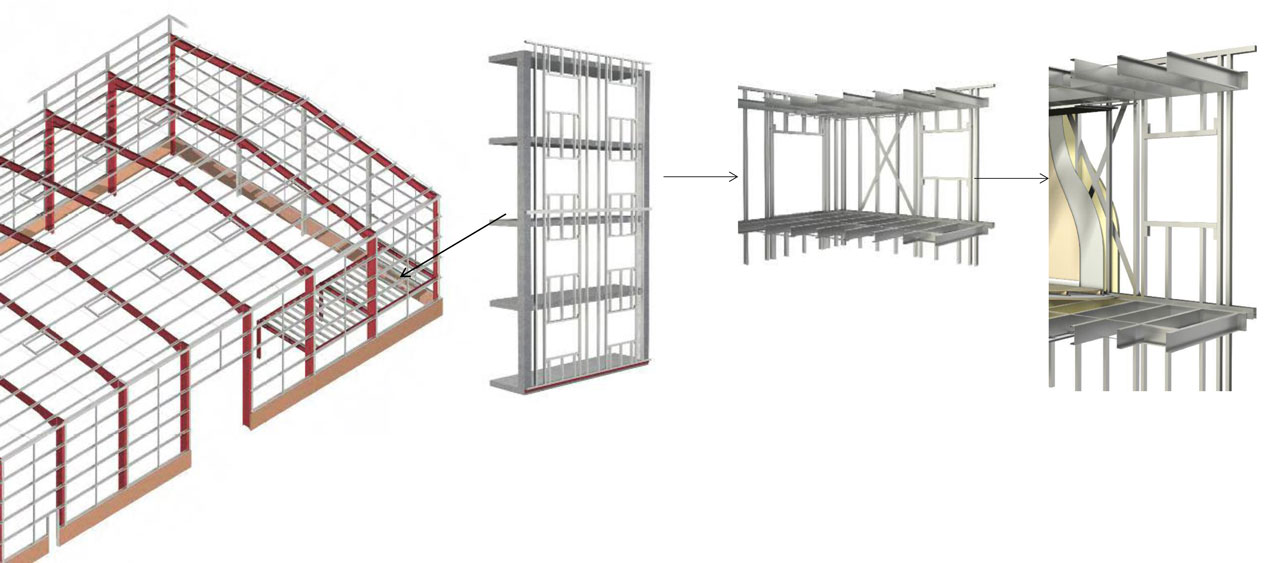 Front and Rear of property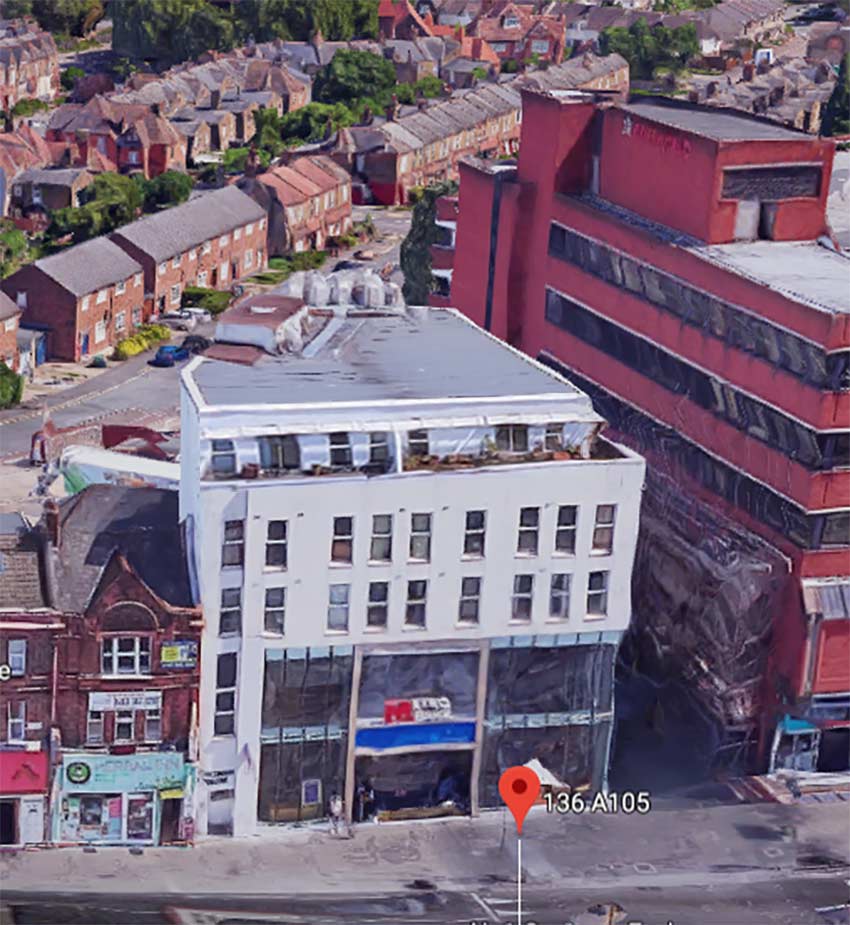 The Construction Phase consists of the Tendering Process which we support with our Tender Packs service. Then we have Contract Administration to take potential headaches away for you! For larger projects such as this, we do Project Management instead of Contract Admin. This includes 9 visits at critical stages in the construction phase. If you instructed our Interior Design service, we would guide the installation of the fit-out as per your chosen scheme.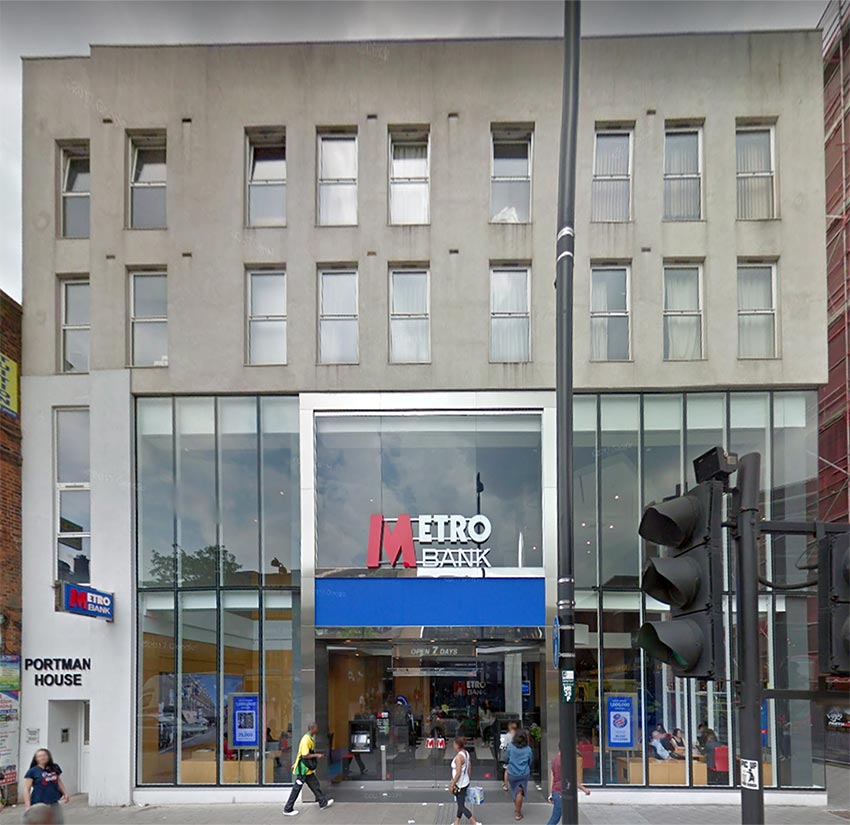 If you are looking at houses for sale in London, and would like a London architect, have a look at some of our case studies. We have worked in different specialisms with London Property, from design & planning to networking with developers re new plots. Whether you are after a London house or flats for sale in London, we have good contacts and expertise. Come for coffee and a free presentation, and meet our in-house planning consultants and architectural design team. Developers like our client in Wood Green are creating more London apartments for sale and new build houses.
This can be good news for people looking for London homes, depending on the price points. Unless they are affordable housing, they may tend not to go to first-time buyers. However there may be some help to buy North London schemes, which can inform those interested in part-ownership. Read more about the new build houses we have worked on in London.
Contact Us
Get in touch to chat about any ideas you have about your own plans. We can advise you, give you a quotation for planning and design services, or invite you into our offices for a free presentation.
Related Projects
---