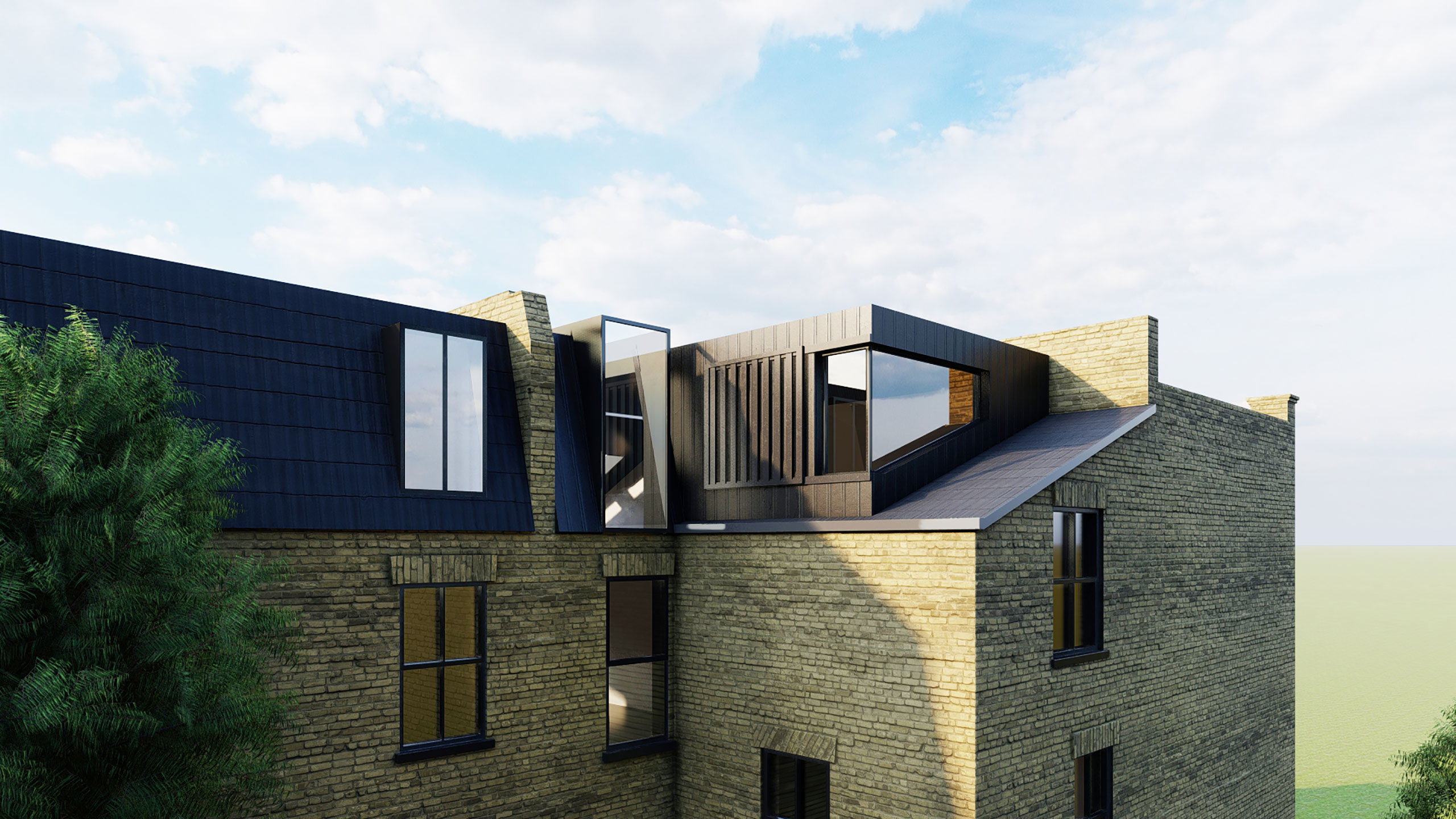 Loft Conversion in London
Find out our services for Loft Conversion in London
What are you interested in?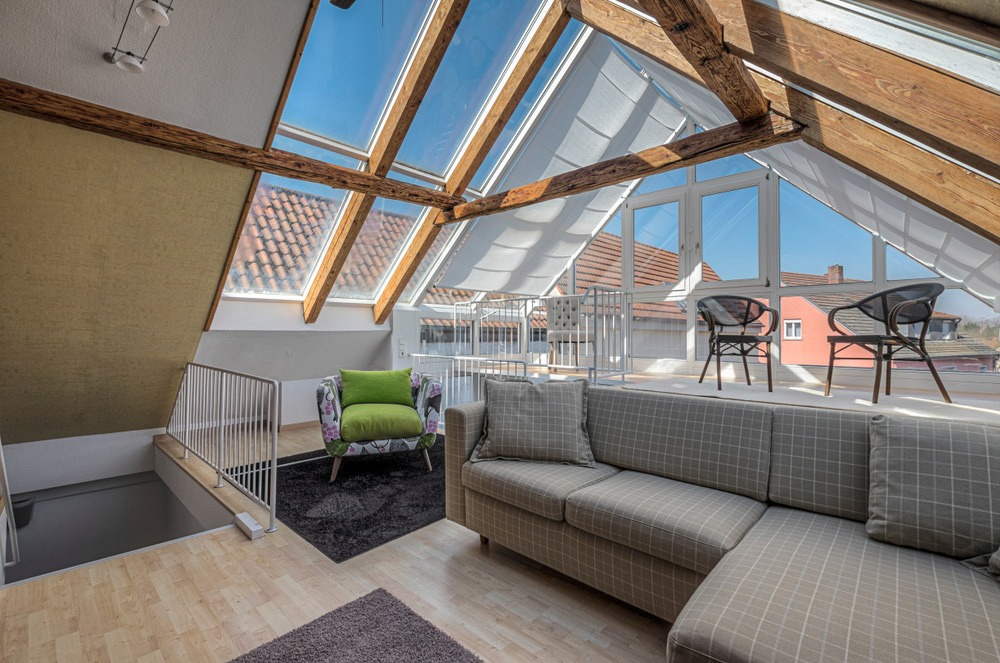 Our Services for Loft Conversion in London
Work with our loft conversion specialists in London to create a space that is uniquely yours. Be inspired by our past London loft conversion projects.
Our Services for Loft Conversion in London 
When it comes to maximising your living area and investing wisely in a house extension, loft conversions in London stand out as a prime choice. By capitalising on your unused loft space, you can effortlessly increase your home's square footage by up to 30% without the need for additional construction. Our team of experienced architects specialises in London loft conversion planning applications, ensuring a seamless enhancement of your space. Say goodbye to exorbitant stamping costs and the sacrifice of precious garden space that other extension options often entail. 
Living in London means that space is a luxury that not everyone can afford. In many cases, the creation of single-storey extensions or double-storey extensions isn't feasible. By collaborating with a reputable loft conversion company in London, you can unlock the full potential of your home, from a basement conversion to a spectacular loft conversion. 
Loft Conversion Specialists in London - Completed Loft Conversions
Loft Conversion Planning London
When undertaking a loft conversion in London, it is crucial to understand the planning requirements and regulations that apply to your project. While some loft conversions may fall under permitted development rights, allowing for certain modifications without the need for planning permission, others may require planning approval from the local authorities. 
Permitted development rights allow homeowners to make certain alterations to their property without seeking planning permission. However, it's important to note that these rights have specific limitations and conditions. For example, the size and design of the loft conversion, as well as its impact on neighbouring properties, should fall within the permitted development guidelines. It is advisable to consult with a professional architect or planning consultant to ensure compliance with these regulations.
Finding the Best Companies For Loft Conversion Near Me 
In today's competitive marketplace, standing out from the crowd requires unique features that add exceptional value. When searching for a larger property to accommodate a growing family or meet upsizing needs, finding the perfect fit can be a challenge. Instead of enduring the stress of relocation, consider transforming your beloved home. Why search for 'loft conversion near me' when you can contact Extension Architecture today? Get in touch to be paired with our expert designers, architects, and
London structural engineers
.  
Request a Free Quote for Loft Conversions in London
If you're seeking a cost-effective way to transform your home, reaching out to a reputable loft conversion company in London should be your first move. The beauty of loft conversions lies in the fact that they usually don't require planning permission, making the process quicker and hassle-free. It's no wonder that many homeowners in London opt for loft conversions to maximise their living space.  
How much Value Will a Loft Conversion Add?
The addition of a loft conversion to your property in London has the potential to significantly increase its value. While the exact value added can vary depending on various factors, including the size, design, and location of your property, it is common for a well-executed loft conversion to yield substantial returns. On average, a loft conversion in London can potentially add anywhere between 15% to 30% to the overall value of your home.
Loft Conversion FAQs
What's the cost of Loft Conversion?
The average cost of a loft conversion typically ranges from around £20 000 to £60 000. All loft conversions are different, and cost will depend on a few practicalities such as your style of house, it's location, whether you need full planning permission and of course, your budget.

How long does it take to complete a loft conversion in London?
The duration of a loft conversion project in London can vary depending on factors such as the size and complexity of the conversion, the availability of materials, and the extent of any necessary structural work. On average, a loft conversion can take between 8 to 12 weeks to complete. However, it is important to note that this timeline can be influenced by various factors, so it's best to contact us for a quote. 
Loft Conversion: Before and After
I'm highly recommending Extension Architecture for their expertise to turn around a difficult planning application that I had refused from 2 other architects and they managed to get my additional new house at the end. A 3 year journey, but it was well worth it! I cannot appreciate enough their planning knowledge, and also now we are breaking ground. Their tender pack has saved me alot of hassle in choosing material inside the house myself. Especially their kitchen design has been great and cannot wait to see it realised. Thanks for all your input so far…
★★★★★
Delighted with the application approval that we got yesterday. As discussed initially, we were dubious of our chances as our property in Weybridge sits in a flood risk area + conservation area. But our full application for the 4m extension to the rear have been approved without any hassle. Also Elmbridge council was able to give us the approval within 7 weeks, so an added bonus. Thanks Especially to Youno who was very helpful in outlining all the pitfalls and guiding us to this position.
★★★★★
Thank you for your efficient service. Really impressed with the level of service and the speed!
★★★★★
Working with Nadir at Extension Architecture was a truly trouble-free experience. They explained the process and was always at hand whenever I had questions. I trusted their judgement whenever they provided amendments to my initial plan and was thoroughly happy with the end result! 11/10
★★★★★
Beautiful extension, Thank you!
★★★★★
Previous
Next