What Is A Dormer Loft Conversion?
Unlike a traditional loft conversion London which expands into the space already in your attic, a dormer loft conversion projects vertically from the plane of a sloping roof. It is often favoured over traditional loft conversions as it creates not only more space, but a more versatile space too, thanks to straight walls instead of sloped. 
Types Of Dormer Loft Conversion
When it comes to choosing the type of dormer loft conversion for you, there are four main types – a simple flat roof dormer, a shed dormer, a gable-fronted dormer and a hipped roof dormer. Each has its own pros and cons, so think carefully about the purpose of the space and the aesthetic of your home first with the help of architects in London.
A flat roof dormer is best suited for a smaller room as it offers the largest amount of additional internal space and is also the least expensive option. A shed dormer is similar, but its eave line is parallel to that of the main roof. Gable-fronted and hipped roof dormers are both often favoured for aesthetic reasons as they are built to fit in with the existing roof and home surroundings.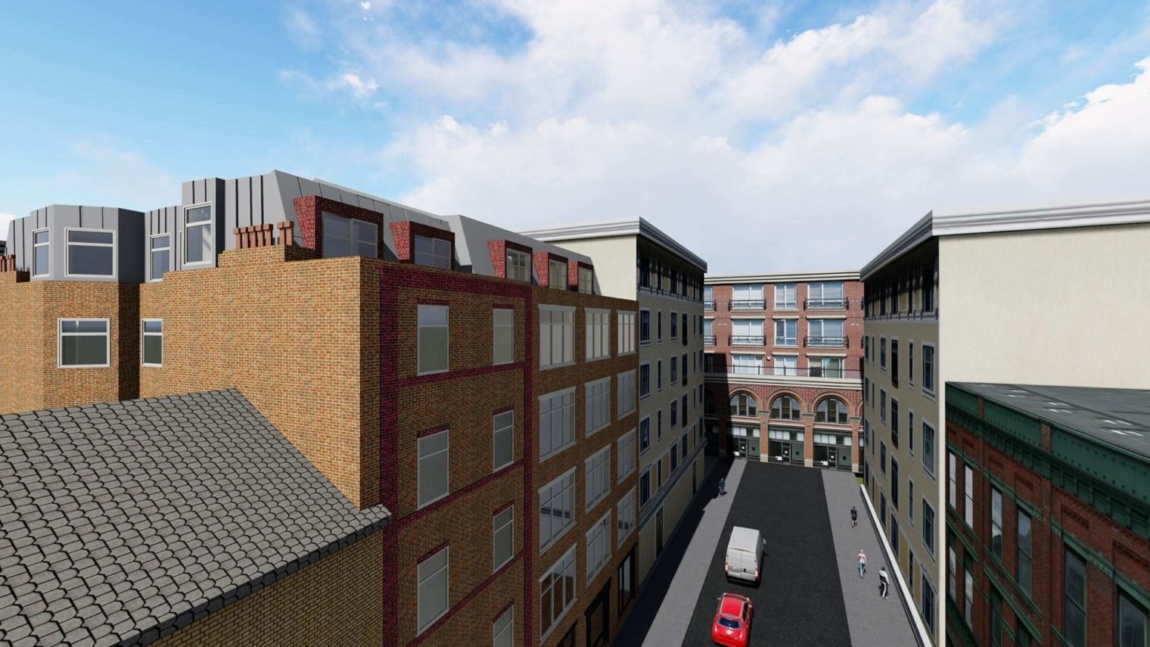 Why Should I Have A Dormer Loft Conversion?
There are many pros to having a dormer loft conversion if you are looking to extend your home. The first benefit is the additional space. A dormer conversion offers a lot of additional headroom and you don't need to worry about height restrictions like with sloped walls. They are also a cost-effective way of extending your living space as you aren't having to physically build a new room such as a conservatory or extension to the side of your building. There are also less strict rules with planning permission as it typically falls under permitted development (be sure to always check with your local authority first to be on the safe side!). A dormer loft conversion lets in lots of natural light which is better for your overall mental health and electricity bill too. With the choice of French windows, doors and balconies you can also allow in more ventilation and fresh air.
How Much Does A Dormer Loft Conversion Typically Cost?
The cost of a dormer loft conversion will depend on a few different factors. You will need to take into account the size of your loft, the type of conversion and the materials which will be used. A small dormer loft conversion usually costs between £2,000 and £7,000 while a larger-scale conversion could reach the £40,000 – £60,000 mark. Be sure to find out the costs first so you know your affordability when the time comes to extend.
Anything Else I Need To Know About Dormer Loft Conversions?
While planning permission may not be required for your new dormer loft conversion, building regulations approval is. This is to ensure your new extension is completely safe in terms of stability, structural strength and emergency exits. Be sure to get this approved before you enjoy your new space. A dormer loft extension is a perfect way to extend your home without the hassle of moving or building outwards extensions, which can get messy, take more time and quickly rack up costs.