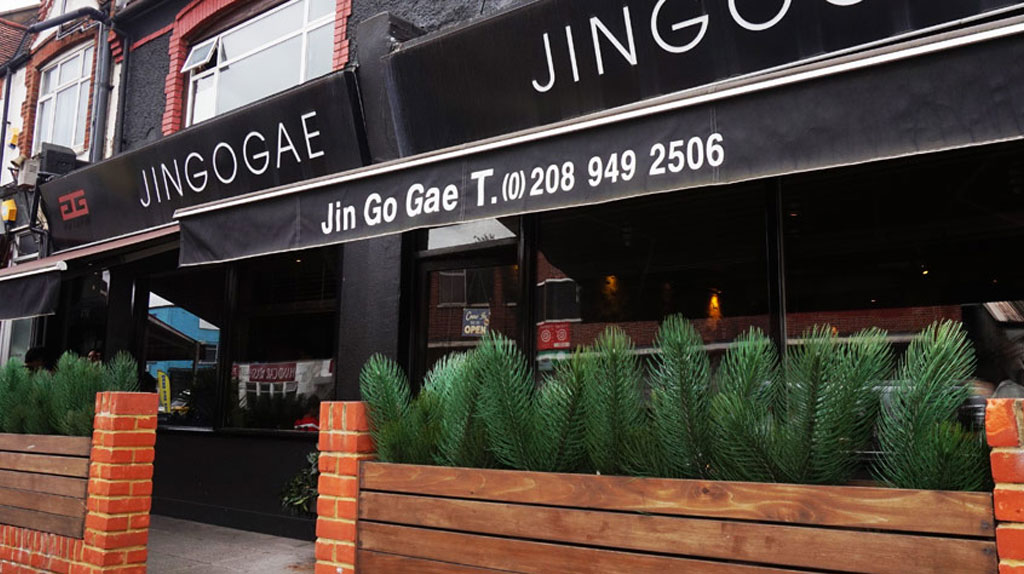 Find out our services for Restaurant Architects
What are you interested in?

Our Services for Restaurant Architects
When opening a restaurant or redesigning your existing one, finding the right team to bring your culinary vision to life is crucial. At Extension Architecture, we take pride in our team of experienced restaurant architects, dedicated to turning your restaurant dreams into a delicious reality. 
Our restaurant architects bring a wealth of knowledge and creativity to the table. They understand that designing a restaurant is not just about aesthetics; it's about creating an immersive experience for your patrons. With years of experience in the field, our commercial architects have the expertise to transform your ideas into functional, aesthetically pleasing, and profitable dining spaces. 


The Restaurant Architecture Process 
Designing a restaurant is a multi-faceted process that involves careful planning and execution. Extension Architecture's restaurant architects follow a comprehensive step-by-step process to ensure your restaurant project is a success: 
Consult and Assessment

–

It all begins with a vision. Our architects work closely with you to understand your concept, target audience, and budget. This phase sets the tone for the entire project. We evaluate the location, size, and condition of the space to determine its potential and any necessary renovations or alterations.

 

Design Development

–

Our architects start sketching out ideas, considering layout, aesthetics, and functionality. We create detailed plans and 3D renderings to help you visualise the end result. Obtaining the required permits and approvals is critical. We guide you through the often complex process, ensuring compliance with local building codes and zoning regulations.

 

Construction Management

–

Detailed plans, specifications, and cost estimates are prepared for construction. These documents are essential for bidding and executing the project. We collaborate with contractors and oversee the construction process to ensure that your restaurant is built according to the approved design.

 

Interior Design

–

Beyond the structure, our team can assist with interior design, selecting materials, furnishings, and finishes that enhance the ambience of your restaurant.

 

Final Touches

–

We pay meticulous attention to the final details, from lighting to signage, to create a cohesive and inviting atmosphere. Our restaurant architect firm supports you all the way to the grand opening, making sure your restaurant is ready to welcome guests.

 
What To Consider When Looking for A Restaurant Architect
Selecting the right restaurant architect firm is a pivotal decision in the success of your project. Look for a firm with a proven track record in restaurant design – like our architects in London here at Extension Architecture. Experience matters when it comes to navigating the unique challenges of restaurant architecture. 
Your restaurant should stand out, but familiarity with local regulations and permits is also essential. Our team has a deep understanding of London's regulatory landscape, making sure your project goes smoothly. 
Don't hesitate to ask for references from our past clients. Any reputable firm will gladly provide them, showcasing their clients' satisfaction. 
Change of Use for Restaurants
Repurposing an old building into a restaurant can be a rewarding venture. Extension Architecture specialises in helping clients navigate the change of use process. Whether you're transforming a historic structure or converting a non-commercial space, our architects understand the unique challenges and opportunities involved. 
We work closely with you to: 
Assess the feasibility of the change of use and provide expert advice.

 

Prepare and submit the necessary planning applications.

 

Ensure compliance with heritage regulations for historic buildings.

 

Create a design that optimises the space for restaurant operations.

 
Our goal is to seamlessly transform your chosen location into a thriving restaurant, preserving its character while enhancing its functionality. Contact our team today to book your consultation. 
Restaurant Architect FAQs
How will your architects work with me to design my restaurant?
Our architects collaborate closely with clients to understand their vision, budget, and specific requirements. We involve you in every step of the process, from initial concepts to final execution. Our goal is to ensure your restaurant design aligns with your vision and meets all practical and regulatory considerations.
Do I need an architect to design a kitchen for my restaurant?
A restaurant kitchen is the heart of your operation and must be designed efficiently to ensure smooth workflow, hygiene, and compliance with safety standards. An Architect for restaurants has the expertise to create a kitchen that meets these requirements while optimising space and functionality.
Do I need planning permission for a restaurant?
In many cases, yes. The need for planning permission depends on factors such as the location, size, and change of use. Extension Architecture can assist in determining if planning permission is required and guide you through the application process. 
I'm highly recommending Extension Architecture for their expertise to turn around a difficult planning application that I had refused from 2 other architects and they managed to get my additional new house at the end. A 3 year journey, but it was well worth it! I cannot appreciate enough their planning knowledge, and also now we are breaking ground. Their tender pack has saved me alot of hassle in choosing material inside the house myself. Especially their kitchen design has been great and cannot wait to see it realised. Thanks for all your input so far…
★★★★★
Delighted with the application approval that we got yesterday. As discussed initially, we were dubious of our chances as our property in Weybridge sits in a flood risk area + conservation area. But our full application for the 4m extension to the rear have been approved without any hassle. Also Elmbridge council was able to give us the approval within 7 weeks, so an added bonus. Thanks Especially to Youno who was very helpful in outlining all the pitfalls and guiding us to this position.
★★★★★
Thank you for your efficient service. Really impressed with the level of service and the speed!
★★★★★
Working with Nadir at Extension Architecture was a truly trouble-free experience. They explained the process and was always at hand whenever I had questions. I trusted their judgement whenever they provided amendments to my initial plan and was thoroughly happy with the end result! 11/10
★★★★★
Beautiful extension, Thank you!
★★★★★
Previous
Next