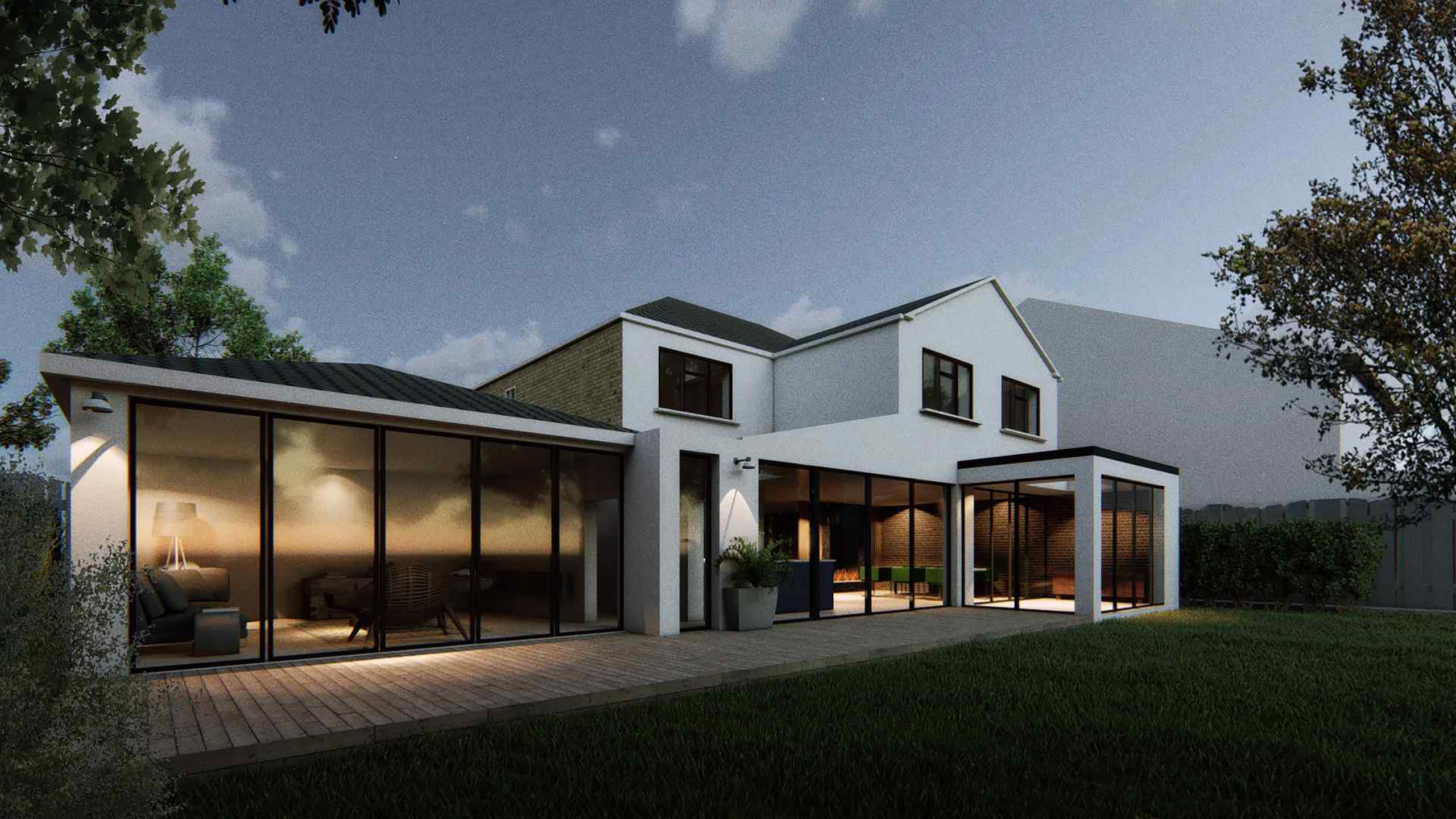 Find out our services for Double Storey Extension
What are you interested in?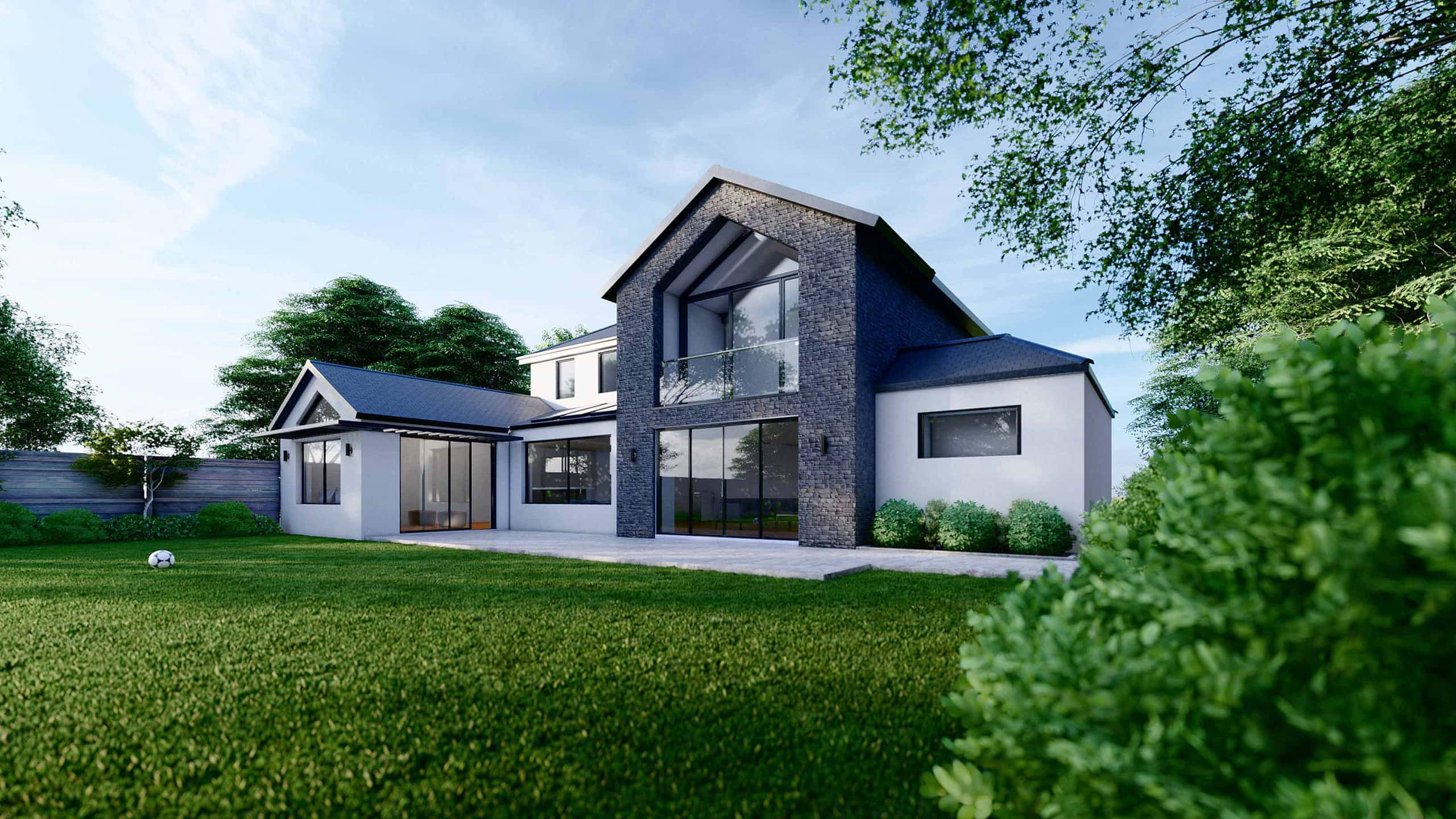 Our Services for Double Storey Extension
Opting for a double storey extension not only gives you that extra space, but will also add value to your property. Many homeowners consider a two storey extension over a single storey extension, as whichever option you choose, you only need one roof and set of footings. Thus you get more value for your build and that extra space for bedrooms or bathrooms you require with a house extension London. 
There are many options for where to have your extension built including basement extensions and loft conversion, however, a double storey rear extension is normally the best location. Before you start working with architects in London, you will need to consider how to use the extra space, extra living space, kitchen and bathroom are the best use and easier to blend in to your existing property.
A double storey extensions is a two storey extension that extends the size of your living space or house on two floors, so you have a ground and second level floor. A two storey extension creates the most room for your home, as you have twice the space of any other type of extension. In fact, a two storey extension opens up lots of space, so families can enhance their living space, as well as having an additional room upstairs that can be transformed into an extra bedroom, an office or even an ensuite for the existing master bedroom. A double storey extensions opens up opportunities, providing additional space as your family grows.
Our Works for Double Storey Extensions
Two Storey Extension Ideas
There are a variety of different two storey extension ideas for you to choose from, allowing you to make the extra space work for you and your family. You can transform the upstairs into another bedroom or even two, which will give you the space you would be looking for in a new house, but instead you can stay in the house that you have made into your home. A two storey extension also gives you the opportunity to make the upstairs and downstairs more spacious, by opening rooms up to make them bigger or even adding another bathroom to ease the bathroom traffic in the morning.
Downstairs, you can use a double storey extension to create a fantastic living space, with plenty of room for family gatherings and to make the space enjoyable to spend time in. You can even opt for an open plan kitchen with new appliances and a bespoke design for entertaining and family meals with a double storey extension. What's more, you can also have the choice of incorporating a living area and a dining area together with bi-fold doors that can open up into your patio or garden, to make your property feel bigger and to utilise the space better.
Another option is to invest in a double storey garage extension, which gives you space at the side of your house above the garage and free up lots of room upstairs. This is a typical side double storey extension; a double storey garage extension doesn't have to be on the side of the house. However, it's a popular choice, as it enables you to use up any wasted space above your garage, so you can make the most of your property.
By investing in a two storey extension, you can make your property more competitive in the housing market. Therefore, if you decide to move house in the future, you know that you can market your property at its maximum value due to your double storey extension.
If you would like to find out more about how we can help you with a double storey extension, don't hesitate to contact our professional and helpful team. We are happy to answer any queries you may have and get you started with your two storey extension, so use our free house extension cost calculator and get a free quote from us, today.
Why Choose us for your Two Storey Extension?
A two storey extension is one of the more complicated ways of adding value to your home, however, if your local planning authority grants your application, the rewards can be life changing. Not only will you boost the value of the property overall, but you can also enjoy the vast amount of space created, often doubling the usable space!

We are firm believers that anything is possible, and with over 13 years experience and a huge number of successful projects delivered, it is starting to become a reality. We specialise in house extensions London & Surrey, and throughout our experience we have encountered everyone from planning officers to builders and building healthy working relationships with all in between. Due to this, nothing is impossible, and our like-minded architects will guide you through the choices to deliver you the very best of two storey extensions. If you are looking for two storey extension ideas, get in touch today to see how we can help you.
Our team can support the initial concept design to detailed interiors and kitchen design, followed by project management and completion with our local, fully vetted construction professionals who offer competitive build quotes. No matter the size of your two storey extension, Extension Architecture is here to help.
Following an initial phone consultation, one of our experienced surveyors will visit your property to get the ball rolling. At this stage, we will work alongside you to develop the brief and ensure that we can generate a feasible proposal that aligns with both your priorities and the requirements of your local planning authority. Contact us today to organise an initial consultation and receive a personalised quote if you are looking for two storey extension architectural services!
Two Storey Extension Ideas
Depending on your properties type, there are several typical two storey extensions to choose from:

1. Two Storey Rear Extension – Applicable for any property type, however, beware! Local planning authorities often shun at two storey rear extensions, especially if you are situated in a dense residential area. An experienced architect will give you the best advice to navigate your council's two storey extension policies and grant you the best outcome possible.

2. Two Storey Side Extensions – Only applicable on detached and sometimes semi-detached properties – space dependant – are a great way to utilise unused space for more accomodation. Whether this is an extra bedroom or home office, our two storey extension specialists are on hand to give you the best advice and make your dreams a reality.
Frequently Asked Questions about Double Storey Extensions
What's the cost of a Double Storey Extension?
The cost of the project of a double storey extension per square metre is only slightly higher compared to single storeys, and you save a lot of money by expanding multiple floors at once, rather than separate projects down the line.
General double storey extension cost in London
The cost of multi-storey extensions usually average around £1800/sqm. The cost of your project will naturally vary depending on materials, finishes and the type of design you will choose. However, to summarize, we can say that a standard 4mx5m double storey extension ( with a total of 40sqm gained over the two floors) will cost you around 53£ for the build cost alone. This is without VAT or fees for professionals and interior fitouts.
To give you an idea of the planning and professional fees you will need to take into consideration, these can be summarised as follows:
Architects London average fees 10% / Administration fees: 1% / Structural engineer: 4% / Surveyors: 3% / Contractors:30% / VAT 20% In addition: Planning fees for a residential two storey extension in England is £206. Building control charges depend on your extension's size. Costs vary between £200 (for 10m sq) to £900 (for 80 to 100m sq).
Do I need planning permission for a Double Storey Extension?
If you are considering a double storey extension to add value and space to your property, you might be able to build under permitted development. However, there are some restrictions to what you can build under permitted development. Your two storey extension can only be built at the rear of your property and it cannot be taller than the highest point of the existing roof or extend beyond the rear wall for more than 3m. In addition the new extension's materials need to match the ones of the existing building and it needs to be at least 7m from the boundary. Any openings on the side of your extension will need to benon-opening and obscure-glazed.
Last but not least, if the roof of your new extension connects to the existing roof you will have to subtract the volume of the extension roof from any loft conversion London volume allowance you might have.
Will a double storey extension add property value?
Adding footage to your home will certainly boost the value of your property on the market. Research carried out by Nationwide shows how home improvements and home extensions can add significant value to your property. Adding a double bedroom to your house and an en-suite can increase value by 23%.
Double Storey Extensions: Before and After
I'm highly recommending Extension Architecture for their expertise to turn around a difficult planning application that I had refused from 2 other architects and they managed to get my additional new house at the end. A 3 year journey, but it was well worth it! I cannot appreciate enough their planning knowledge, and also now we are breaking ground. Their tender pack has saved me alot of hassle in choosing material inside the house myself. Especially their kitchen design has been great and cannot wait to see it realised. Thanks for all your input so far…
★★★★★
Delighted with the application approval that we got yesterday. As discussed initially, we were dubious of our chances as our property in Weybridge sits in a flood risk area + conservation area. But our full application for the 4m extension to the rear have been approved without any hassle. Also Elmbridge council was able to give us the approval within 7 weeks, so an added bonus. Thanks Especially to Youno who was very helpful in outlining all the pitfalls and guiding us to this position.
★★★★★
Thank you for your efficient service. Really impressed with the level of service and the speed!
★★★★★
Working with Nadir at Extension Architecture was a truly trouble-free experience. They explained the process and was always at hand whenever I had questions. I trusted their judgement whenever they provided amendments to my initial plan and was thoroughly happy with the end result! 11/10
★★★★★
Beautiful extension, Thank you!
★★★★★
Previous
Next