House Extension Cost Calculator UK
Calculate your extension cost in 60 Seconds!
Quickly calculate your house extension cost in 60 seconds online!
If you need a quote on a house extension and want to know more about the potential costs, we can help provide a quick solution by using our free to use house extension cost calculator.
Just enter the details about your project below in our online tool, and we'll provide you with a fast quote on the work you need. This tool should be used for example purposes to allow you to estimate the costs in a quick and convenient way. Whether you are looking to renovate an existing space by adding a loft conversion or want to explore the costs of a front porch extension, you can get a speedy estimate here.
Once you have your quote and you're interested to discover more, we can then provide a more detailed quotation and talk you through the process you can expect when working with Extension Architecture. Try it today and move a step closer to starting your dream project.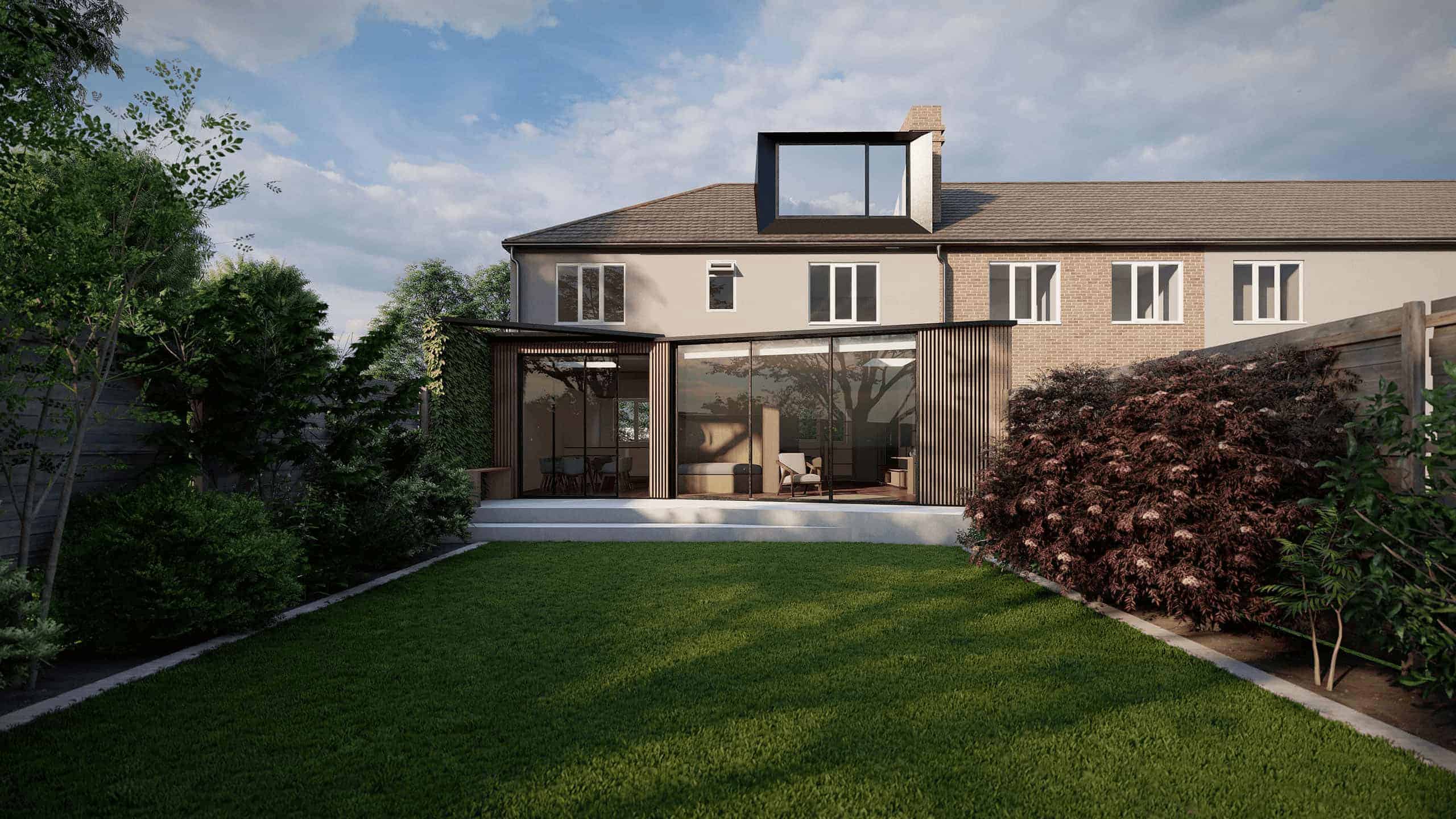 How to Use our House Extension Cost Calculator
Step 1. Open our house extension cost calculator and click 'get my quote'.
Step 2. Enter your property type and follow the instructions. You'll need the approximate area of your extension in square meters. Calculate this by multiplying the width and depth of your ideal extension.
Step 3. Take our quiz to determine what kind of extension you are after.
Step 4. Think about some of the finer details, such as how many skylights you would like or how wide the bifold doors should be.
Step 5. Adding additional spaces such as a new kitchen extension or utility? Let us know!
Step 6. Enter your postcode and your extension cost calculator estimate is ready! Reveal the estimated costs.
*Please note that this estimate does not include full interior specifications and does not include VAT. The final figure may also vary depending on the time of year and the costs of materials.
What does our UK house extension cost calculator include?
The house extension cost calculator considers the following items:
Extension area (width x depth)
The type of extension (rear, side, loft, single or double storey etc.)
The style of your property (detached, semi-detached or terrace)
Roof style (flat roof, mono-pitched, dual-pitched or crown roof).
The number of skylights & size of bifold/sliding doors.
Key spaces added including kitchens, bathrooms, and utility rooms.

Our UK House extension cost calculator does not include:
Interior specifications
Finishes & fixings
Bespoke Joinery / other elements
Unique structural alterations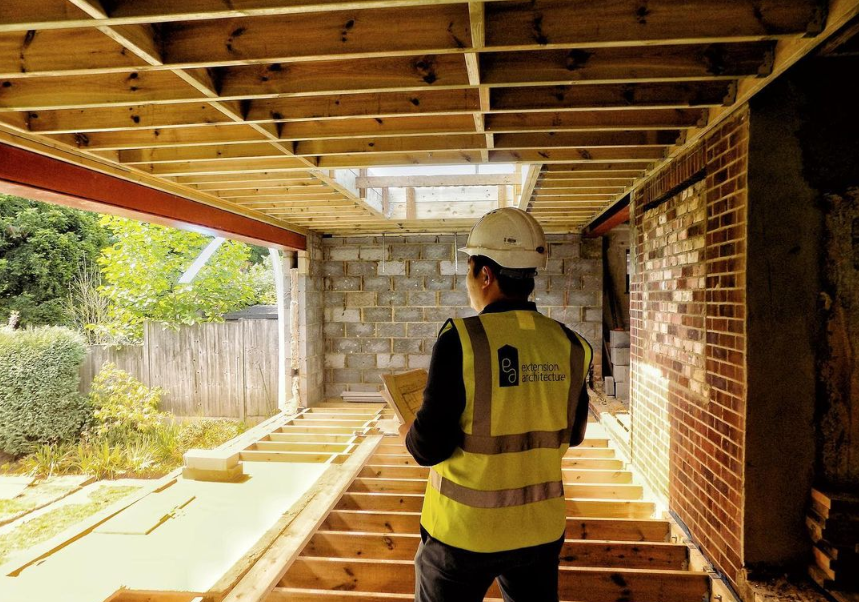 Calculate the Cost of your House extension in 60 Seconds!
We can help you to calculate your house extension cost online in only 60 Seconds!

Are you considering a home extension or loft conversion project in London or the surrounding areas? If yes, then here at Extension Architecture we can provide the cost estimate you're looking for.
Deciding to venture into a home renovation project is a big decision to make for anyone. An even bigger factor that will affect your final decision is the potential costs. Our handy house extension cost calculator is a simple online tool ideal for anyone to get an initial, honest estimate for your exciting project. 
If you have a single storey extension in mind or want to explore the costs of a kitchen extension, we provide an easy, step-by-step survey to help you discover what you can expect to pay. Depending on your project brief and outline requirements, you may well be pleasantly surprised by the quote.
The final build cost will depend on many factors including the site location, project type, design complexity and style, structural works, interior/exterior specifications, and many others. This makes predicting the final build cost difficult, especially before the design has even started. 
Use our house extension cost calculator to gain an initial idea and speak to one of our advisors on how we can help you maximise your home's potential. Get a quote today.
Our Works for Single Storey Extensions
Please see our video for your Single Storey Extension
I'm highly recommending Extension Architecture for their expertise to turn around a difficult planning application that I had refused from 2 other architects and they managed to get my additional new house at the end. A 3 year journey, but it was well worth it! I cannot appreciate enough their planning knowledge, and also now we are breaking ground. Their tender pack has saved me alot of hassle in choosing material inside the house myself. Especially their kitchen design has been great and cannot wait to see it realised. Thanks for all your input so far…
★★★★★
Delighted with the application approval that we got yesterday. As discussed initially, we were dubious of our chances as our property in Weybridge sits in a flood risk area +
conservation area. But our full application for the 4m extension to the rear have been approved without any hassle. Also Elmbridge council was able to give us the approval within 7
weeks, so an added bonus. Thanks Especially to Youno who was very helpful in outlining all the pitfalls and guiding us to this position.
★★★★★
Thank you for your efficient service. Really impressed with the level of service and the speed!
★★★★★
Working with Nadir at Extension Architecture was a truly trouble-free experience. They explained the process and was always at hand whenever I had questions. I trusted their
judgement whenever they provided amendments to my initial plan and was thoroughly happy with the end result! 11/10
★★★★★
Beautiful extension, Thank you!
★★★★★
Previous
Next