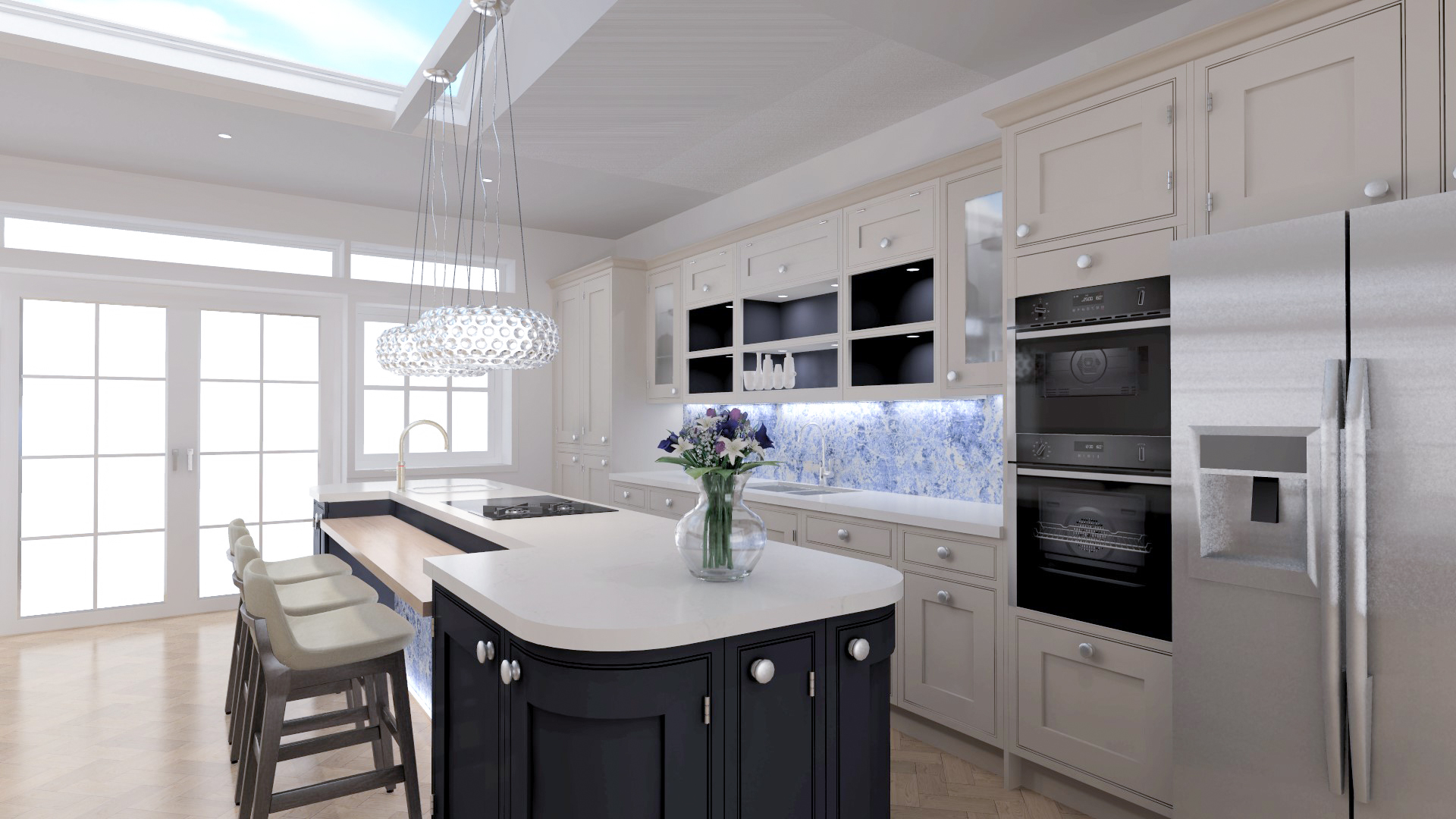 Structural Engineers Near me
Find out our services for Structural Engineers Near me
What are you interested in?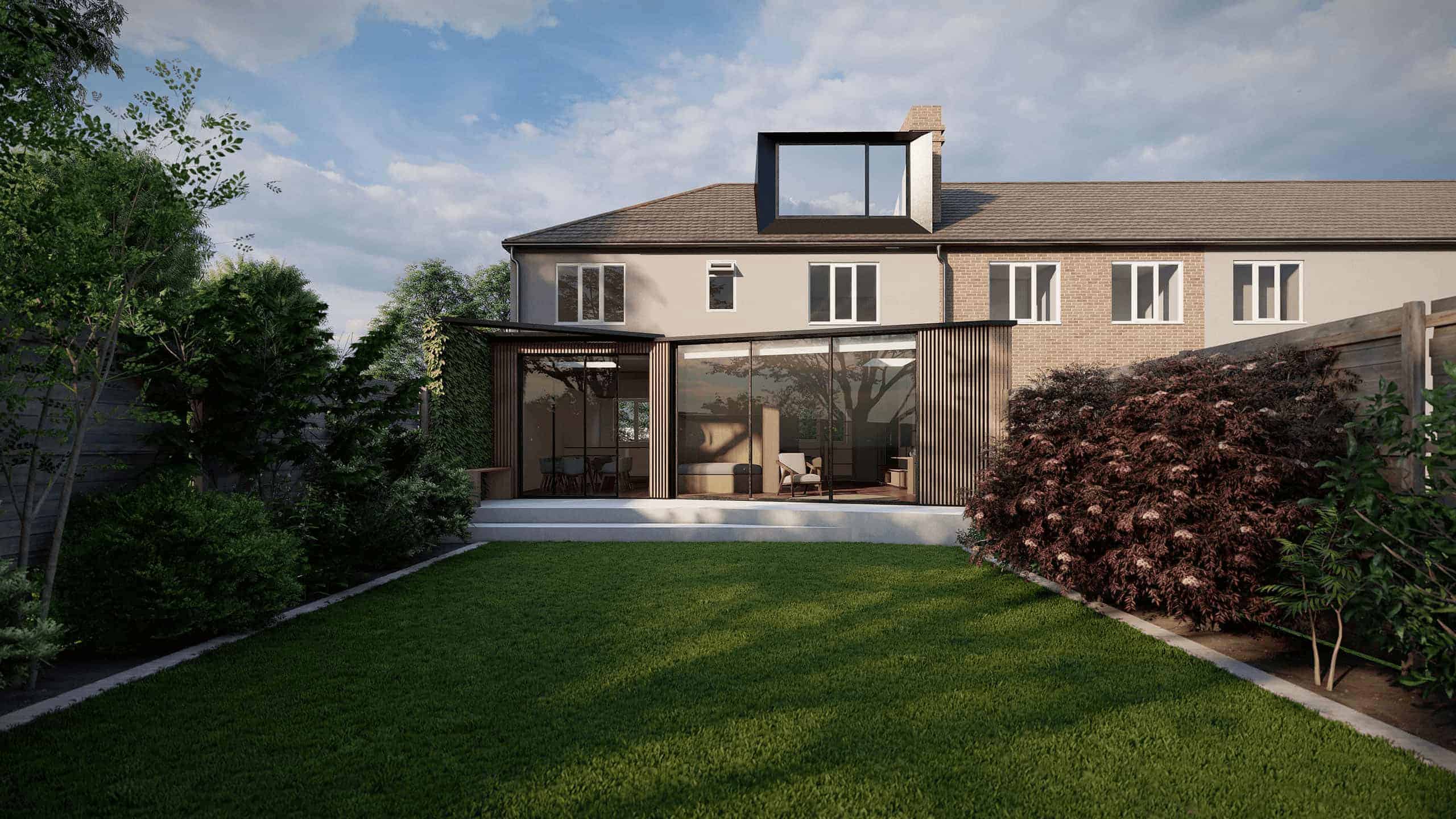 Our Services for Structural Engineers Near me
Structural Engineers Near Me
Congratulations! Your planning application has been approved and you are now entering the significant stage of pre-construction drawings that will be needed to continue your journey.
You will very likely need to consult a local structural engineer if you are planning to carry out building works including:
A single storey extension;

A kitchen extension;

A double storey extension;

A loft conversion;

A new build property;

A basement extension;

Conversion into Flats;

Removing a chimney or chimney breast;

Moving internal walls;

Modifying fenestrations (i.e. windows & doors).
Before commencement of construction, it is vital to appoint a structural engineer who will be responsible for designing the structural fabric of your extension or new build project to ensure safety and durability. Typically, this stage of work will include the design of any structural beams, foundations, and roofs. Our structural engineer London will carry out all of the structural calculations to create a full, detailed plan of the construction stage for your chosen contractor to work from.
Our chartered structural engineers specialise in residential structural engineering, and providing creative solutions to work around your local context. Calculating the stability of vertical elements and identifying load-bearing walls can appear challenging for an untrained person. Here at EA our structural engineers provide this knowledge and more.
Extension architecture has an extensive understanding of local planning and construction throughout London, Greater London and the Home Counties, completing over 2220 projects in London and Surrey alone. We also have a team of in-house, local structural engineers and a wider design team who would have access to niche information about the locality. Such calculated understanding can be instrumental in developing a cogent building control application, and an early understanding of the structure will streamline the entire process from start to finish. If you're looking for a domestic structural engineer near me, then get in touch with our advisors today to see how we can help you!
"If you've ever wondered why more buildings do not fall down here in the UK, it is down to artisan experienced Structural Engineers – accredited professionals who specialise in the structure of buildings to ensure quality design, durability and safety."
Choosing a Local Structural Engineer Near Me
Most residential structural engineers in London specialise in a specific field of structural engineering, so it is important to hire the right professional for your project. If you are about to embark on a home renovation, residential extension or new build project, then you will need a structural engineer that specialises in residential structural engineering. When deciding who to appoint, it is also important to ensure that they are professionally accredited by the Institute of Structural Engineers (IStructE) or the Institute of Civil Engineers (ICE).
In support of the Building Regulations Drawings, the structural engineer design will be submitted to Building Control, who will then assess the accuracy and viability of your structural engineer drawings and calculations before signing off that construction can begin. This vital stage, undertaken simultaneously with the building regulations drawings, will ensure that all of the technical parties are working collaboratively with the same set of details. Furthermore, these details will help to create a breakdown of estimated costs, timelines and health and safety considerations, meaning that structural engineers play a highly important role in the construction world!
"When choosing your structural engineer, it is important to carry out a background check if they have professional accreditation by either the Institute of Structural Engineers (IStructE) or the Institute of Civil Engineers (ICE)."
Why do I need a Structural Engineer?
Here at EA, we can partner with you from day one of your project journey to ensure high standards are maintained from our architects and residential structural engineer London throughout. Our in-house team of structural engineer London & technical architects have years of experience developing structural systems for projects of all shapes and sizes, taking on architectural challenges of various complexities. Our Structural Engineers in London are known for their innovative and effective solutions, whilst being mindful of design objectives and costs, to create an optimised final design.
As well as being needed for renovations to property, a quality structural engineer will be able to advise you on common building structure problems such as subsidence, sagging rooflines and ceilings, cracked or bulging walls. The engineer will inspect your property and advise you on what corrective measures will need to be made to solve the problem.
"Did you know that most structural engineers over-spec their steel elements to cover themselves and their insurance? Here at Extension Architecture, our in-house team checks all of our outputs to ensure an optimised design that is always mindful of the construction budget!"


With the recent hike in material prices across the UK due to many political factors, the price of steel per tonne has reached a peak of £700! This means that many construction projects are significantly more expensive now as opposed to last year, and therefore designing the optimum steel structure can, in turn, save our clients thousands of pounds!
Our architect and structural engineer in London will carry out an initial structural engineer survey to establish the existing structure of your property and build up a complete understanding of the proposed works in context. From here, they will complete a structural engineer report containing calculations & drawings to be submitted to building control for evaluation. They can also comment on the existing structure, and recommend any additional works are necessary.
"Whatever your project entails, we recommend consulting a local qualified structural engineer to conduct an initial structural engineer survey to establish the existing structure and get the ball rolling!"
How much does a Structural Engineer Cost?
Typically, a structural engineers fees are approximately 4% of the construction cost, however, you may find that your structural engineer will charge a fixed fee depending on the scale and complexity of your project. 
Here at Extension Architecture, our in-house structural engineers are on hand to provide competitive quotes with the added reassurance of a high quality and optimised result. 
When creating an extension destined to be personal to you, it is important to consider working with an architect and structural engineer who will work collaboratively throughout the design process to avoid any surprises later on, such as the need for a column or bulkhead where it was never imagined!
"If you are looking for a structural engineer for your residential extension or new build project, get in touch today to receive a personalised quote and get the ball rolling!"
How can Extension Architecture's Residential Structural Engineer London help me?
Residential structural engineers are integral in making sure projects meet the health and safety requirements of buildings throughout the UK by assisting in the preparation of calculations drawings for your building control submission. The building lifecycle stages also involve structural engineers who, assess the behaviour and efficiency of the building over time. 

Lending themselves towards the successful integration of planning professionals and contractors, Residential Structural Engineers are the vital link that is needed to bring planning permission to reality, detailing how your project will not only be built, but stay standing for the foreseeable future. Without a structural engineer near me, you are left with planning permission but no real foundations to build your new extension or home, therefore this stage of the works is something that cannot be overlooked. While engineers are easy to come about, a consistent problem we faced was that residential structural engineers tend to over-specify their steel members in order to cover their PI Insurance if anything were to be incorrect.

Extension Architecture lept on this opportunity to bring engineering to the heart of the company, and with project managers well versed in Steel fabrication and checking calculations, you can be sure that with our structural engineer London you will be getting an optimised, cost effective outcome.
Local Structural Engineers: Essential for Safe and Innovative Construction
The role of local structural engineers in the realm of construction and architectural development is indispensable. When you plan a building project, such as a sophisticated loft conversion, a structural engineer nearby becomes your ally in ensuring safety, compliance, and innovation. These professionals blend their technical expertise with an understanding of local environmental factors and building regulations, making the search for a "structural engineer near me" crucial for any construction venture.

Consider the scenario of adding an extension to your home. A local structural engineer's involvement is vital to maintain structural integrity while realizing your vision. Their knowledge of regional specifics, combined with their skill in structural dynamics, transforms your ideas into feasible, safe designs. They are not just executors of plans but collaborators who enhance the aesthetic and functional value of your project.

Beyond design, these engineers are key players in navigating the intricacies of building regulations and planning permissions. Their detailed calculations and structural plans are essential for successful building control approvals, ensuring your project meets the highest standards of quality and safety.

In essence, local structural engineers are more than service providers; they are partners in your construction journey. Their expertise ensures that your structures are not only aesthetically pleasing but also robust and enduring. The phrase "structural engineer near me" symbolizes a quest for a professional who will be pivotal in turning your architectural dreams into reality, guaranteeing that your buildings are safe, elegant, and efficient.
Frequently Asked Questions about Our Work
What's the cost of a Single Storey Extension?
If on one side the design aspect of the project can be fun, coming up with general costs and budget can be difficult. The general cost of your extension will ultimately depend on your brief. However, some general costs for a single storey rear extension can be summarized as follows:
– UK Average sqm: £ 1,200
– London Average sqm: £ 1,600
These are general costs for an average quality extension. The higher end projects cost in London can go up to 2,300£ sqm.
A further breakdown of general costs can be summarized as follows: The use of your extension will also impact costs. Having an idea of how much you are willing to spend on a new kitchen or a new bathroom will be crucial when planning the cost for your new project. Bathrooms and kitchens are trickier to budget than a bedroom or a living room as there is plumbing to take into consideration as well as appliances and fittings.The cost of adding a kitchen to your extension will start around 10,000 £ for a cheaper kitchen design. The final cost will depend on the quality of the materials and appliances. dding a bathroom to the project will increase the cost of about 5,000£, but this will also depend on the type of finishes you want.
Rule of Thumb: As there are many variables to the costs of your project, it is good to have a general idea of how the budget will be spread and how the costs for professionals will impact the total cost: Architects London average fees 10% / Administration fees: 1% / Structural angineer: 4% / Surveyors: 3% / Contractors:30% / Materials 20% / Fittings 5% / Glazing: 15% / VAT 20%
Do I need planning permission for a Single Storey Extension?
The good news is, if you live in a terrced or semi-detached house in 2020, Local Planning Authorities have relaxed the rules and allow for extensions to go to 6 meters . If you live in a detahced house, single storey rear extensions can be up to 8 meters in depth. Just be aware that if your property type is a flat, maisonette or in a conservation area, then you will need full planning permission.
Side Extensions: Side extensions fall under permitted developent if they do not extend more than half the width of the original house. You can extend a maximum of 3 meters as long as it is a single storey extension and does not extend pas the front elevation.
Will a single storey extension add property value?
Research carried out by Nationwide shows how home improvements and home extensions can add significant value to your property. Adding a double bedroom to your house and an en-suite can increase value by 23%. Adding square footage with a kitchen extension and more in general a single storey rear extension will boost the value of your property by 13%.
Please see our video featuring our work on TV
I'm highly recommending Extension Architecture for their expertise to turn around a difficult planning application that I had refused from 2 other architects and they managed to get my additional new house at the end. A 3 year journey, but it was well worth it! I cannot appreciate enough their planning knowledge, and also now we are breaking ground. Their tender pack has saved me alot of hassle in choosing material inside the house myself. Especially their kitchen design has been great and cannot wait to see it realised. Thanks for all your input so far…
★★★★★
Delighted with the application approval that we got yesterday. As discussed initially, we were dubious of our chances as our property in Weybridge sits in a flood risk area + conservation area. But our full application for the 4m extension to the rear have been approved without any hassle. Also Elmbridge council was able to give us the approval within 7 weeks, so an added bonus. Thanks Especially to Youno who was very helpful in outlining all the pitfalls and guiding us to this position.
★★★★★
Thank you for your efficient service. Really impressed with the level of service and the speed!
★★★★★
Working with Nadir at Extension Architecture was a truly trouble-free experience. They explained the process and was always at hand whenever I had questions. I trusted their judgement whenever they provided amendments to my initial plan and was thoroughly happy with the end result! 11/10
★★★★★
Beautiful extension, Thank you!
★★★★★
Previous
Next