You may have a hidden basement...
The first thing to consider is whether or not you have a basement. Sounds stupid, right? To most people it will be obvious. Got a door in your house with steps going down, not up? Congratulations — you have a basement!
But some cellars are a little sneakier in older houses and can be hidden beneath long forgotten trap doors and coal chutes, so have a good look around your property (don't forget, trap doors could have been concreted over at some point) and consult your local council for blueprints if necessary.
Even if you don't have a basement you can still have a basement extension by excavating down, but this can be much more expensive and complicated. But still worth it if you live in places like Camden or Hammersmith and Fulham, where houses are notoriously expensive.
Planning permission and basement extensions
Planning permission can be tricky and sometimes more of an expense than it is worth. The growing popularity of cellar conversions in London had meant a tightening up of the regulations surrounding them to preserve the integrity of the existing structures.
Often, unless your home is in a conservation area or is listed, you can usually convert an existing basement using permitted development rights. However, if you want to lower the floor to give yourself more room, or need to excavate a cellar area you are very likely to need to apply for planning permission. In this case study, Extension Architecture were hired to extend an existing basement by excavating out further. We applied for and were granted planning permission by Islington Council on behalf of the client.
Then there are all the usual building regulations you would expect and hope for, such as minimal ceiling heights, insulation and a safe means of escape. There must also be adequate ventilation and any heating appliances must be carefully planned and approved to avoid a potential carbon monoxide leak.
The other thing that must be considered is the Party Wall Act, which legally requires you to officially get permission from any adjoining or nearby neighbours. Whether you live in a terrace, semi, or detached will have an impact on whether or not you need to adhere to this and to what extent. Obviously, a terraced house will have two party walls, thus doubling the cost of getting an agreement in place. Your architect should be able to carry out a Party Wall survey and do all the paperwork. Have a look here for how Extension Architecture could help you out.
Introducing light to a basement extension
To escape the feeling you are living in the Bat Cave you are going to want to introduce some natural light to your basement room. This can be easier than you might think.
Clerestory windows sit high up on the wall and can be great if you want to let in light but retain a wall to put your furniture against, or stop neighbours nosying in.  
Structural glazing can replace walls, so instead of having a corner made from bricks and mortar, you have a glass one instead. Or instead of the traditional gable end, you have a giant window. It's a contemporary look which can juxtapose nicely in a traditional house. Self-cleaning glass means you won't have to worry about constantly scrub it down too. What's not to like?
If you're feeling daring you could replace the ceiling with thick glass panels to let light in from the room above. You'll just have to warn people not to wear skirts when they come round for a cuppa.
A more wallet-friendly alternative could be having an open tread staircase to allow light to come in through the cracks, or installing a sun pipe. Sun pipes, sometime called sun tunnels or light tunnels, are great for rooms where it just isn't possible to have structural glazing or your budget doesn't allow for a glass ceiling and they actually let in a surprising amount of light!
More Basement Extension Ideas
Whether you have already explored having a basement extension or you are tentatively looking at your options, give us a call for some more ideas. Or take a look at our articles on the subject.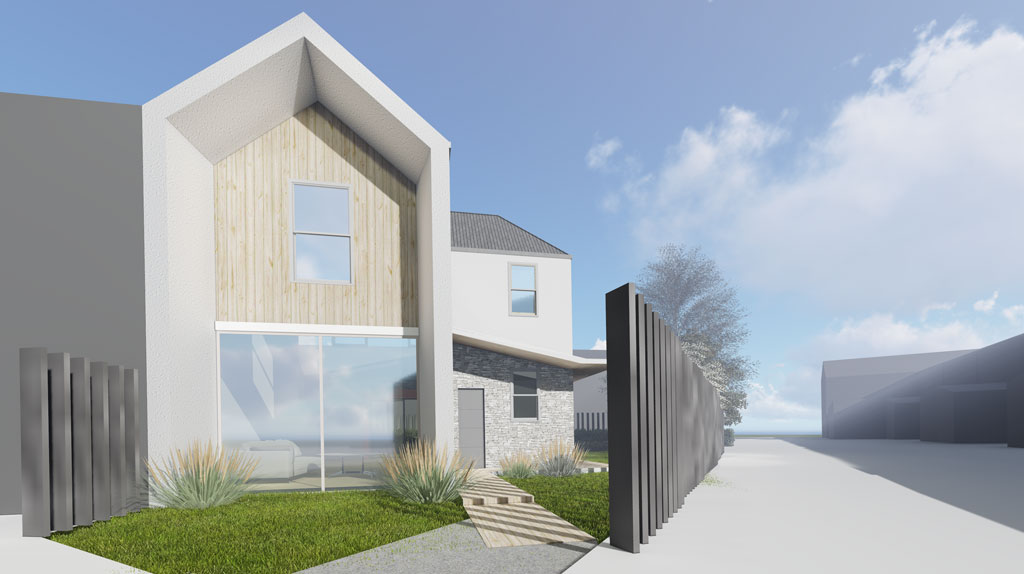 Video
DOUBLE STOREY CASE STUDY BY EXTENSION ARCHITECTURE
Watch Video