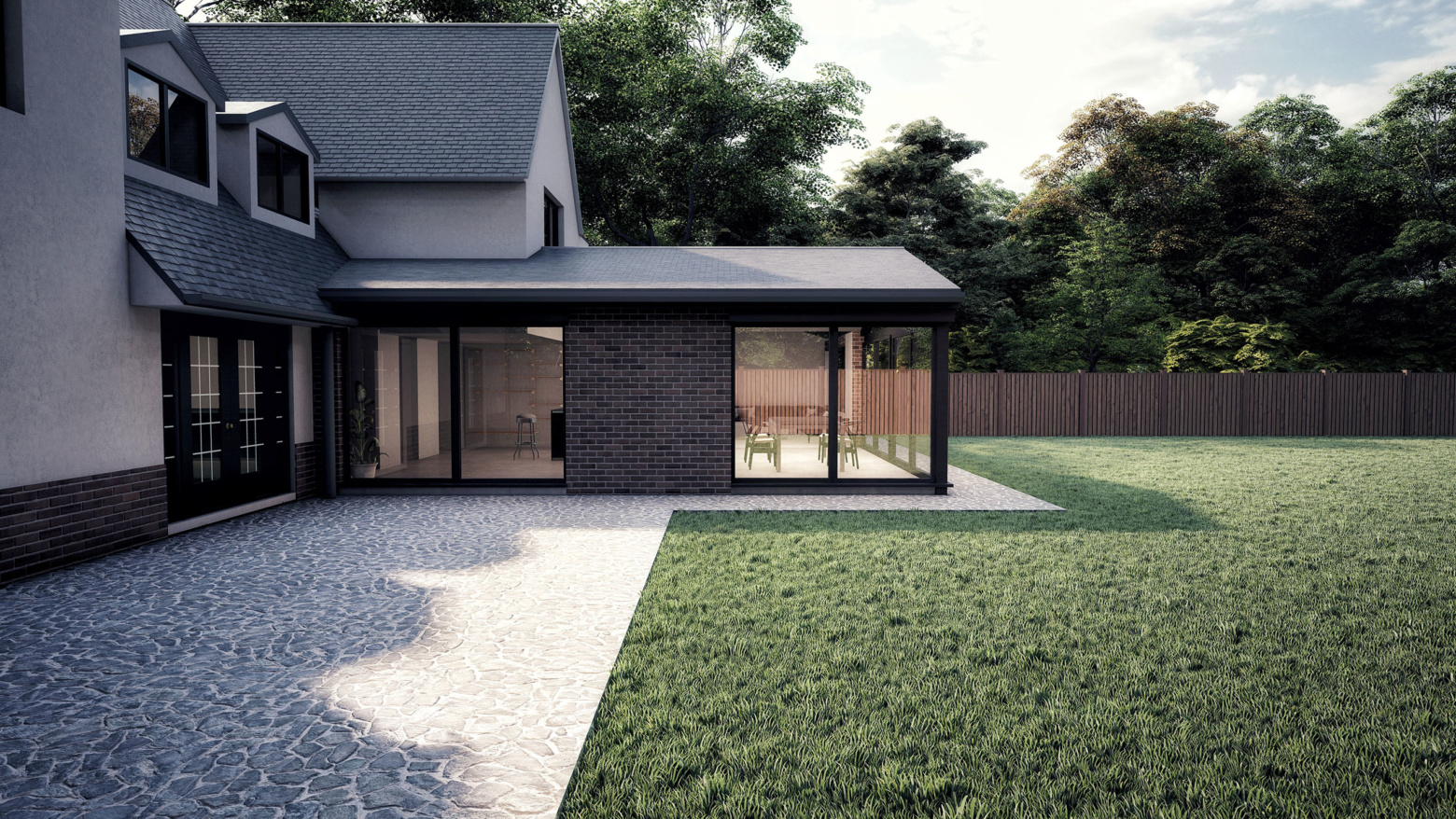 Find out our services for Single Storey Extensions
What are you interested in?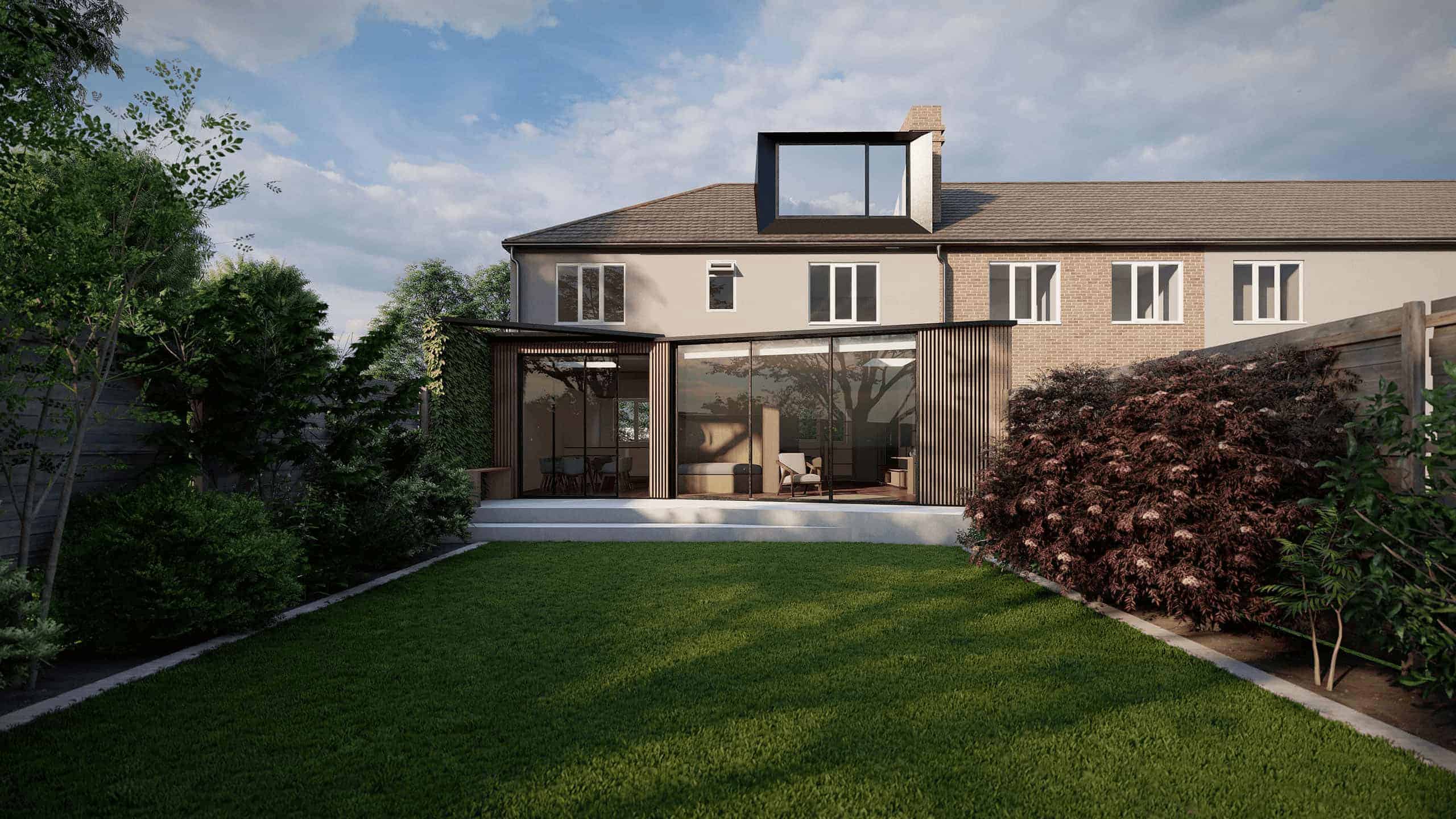 Our Services for Single Storey Extensions
A single storey extension involves extending your home horizontally, creating additional space on one level. It is a popular choice among homeowners who want to maximise their living area without the need for multiple floors.  
A single storey wrap around extension can give you extra room to accommodate your growing family or lifestyle needs. You can create an open-plan living area, a cosy dining space, or even a luxurious entertainment zone. With more space at your disposal, you have the freedom to design your extension to suit your specific needs.  
Our Single Storey Extension Projects
Our Services for Single Storey Extensions 
We offer a comprehensive range of services for single storey extensions. Our team of experienced architects and designers will work closely with you to understand your vision and create a design that aligns with your requirements. From the initial consultation to the final construction, we ensure a seamless and stress-free process.  
Single Storey Kitchen Extension 
If you love to cook and entertain, a single storey kitchen extension can transform your culinary space into a stylish and functional hub. Imagine bright and spacious kitchen extensions with ample storage, modern appliances, and a dining area that seamlessly blends with your outdoor space. Our team will guide you through the process to create your dream kitchen extension. 
Single Storey Rear Extension 
A single storey rear extension is an excellent option for homeowners who wish to extend their living area towards the back of their property. It provides an opportunity to create a versatile space that connects seamlessly with your garden or outdoor area. If you desire a cosy family room, a home gym, or a relaxing sunroom, our team will collaborate with you to design a rear extension that complements your lifestyle. 
Types of Single Storey Extensions 
At Extension Architecture, we offer various types of single storey extensions to cater to the diverse needs of our clients. From side extensions that expand your living area horizontally to front porch extensions for a bit of extra entrance space, our team will guide you in choosing the right option for your home.  
How Long Does it Take To Build a Single Storey Extension? 
The construction timeline for a single storey extension can vary depending on several factors, such as the size and complexity of the project, the availability of materials, and the local regulations. Generally, a single storey extension takes approximately 8-12 weeks to complete.  
What Regulations Should I Be Aware Of?
Building regulations

 - Building regulations need to be complied with to ensure that the extension is structurally sound and safe to occupy.

 

Party Wall Act

 - Property owners should serve notice to their neighbours before carrying out any work that may affect the party wall or boundary.

 

Right of Light

 - Any single storey extension needs to be designed in a way that does not infringe upon a neighbour's right of light. 

 
Living on Site During a Single Storey Extension 
We understand that living on-site during the construction process can be challenging. However, with our expertise in managing projects and minimising disruption, we strive to make the experience as comfortable as possible for you and your family. Our team will establish clear communication channels, implement necessary safety measures, and coordinate the construction process efficiently to minimise inconvenience. 
Help With Designing a Single Storey Extension 
Designing a single storey extension requires careful consideration of numerous factors, including your lifestyle, architectural style, and budget. Our team of talented architects and designers will work closely with you to create a design that reflects your vision while maximising the potential of your space. We will provide expert advice on layout, materials, lighting, and finishes to ensure a functional extension that enhances your home. 
Why Choose Extension Architecture 
With our dedication to customer satisfaction, attention to detail, and expertise in the field, we have successfully completed numerous projects to the delight of our clients. We prioritise open communication, transparency, and collaboration throughout the entire process, ensuring that your vision becomes a reality. Contact us today to discuss your extension! 
Single Storey Extension FAQs
How much does a single storey extension cost?
The cost of a single storey extension varies depending on factors such as size, complexity, and chosen materials. Our team will provide you with a detailed cost estimate based on your specific requirements during the initial consultation. 
How large can a single story extension be without planning?
A single storey extension can be up to 4 meters in length for a detached property or 3 meters in length for a semi-detached or terraced property without planning permission. However, there are certain exceptions, so it's important to consult with an experienced architect. 
Please see our video for your Single Storey Extension
I'm highly recommending Extension Architecture for their expertise to turn around a difficult planning application that I had refused from 2 other architects and they managed to get my additional new house at the end. A 3 year journey, but it was well worth it! I cannot appreciate enough their planning knowledge, and also now we are breaking ground. Their tender pack has saved me alot of hassle in choosing material inside the house myself. Especially their kitchen design has been great and cannot wait to see it realised. Thanks for all your input so far…
★★★★★
Delighted with the application approval that we got yesterday. As discussed initially, we were dubious of our chances as our property in Weybridge sits in a flood risk area + conservation area. But our full application for the 4m extension to the rear have been approved without any hassle. Also Elmbridge council was able to give us the approval within 7 weeks, so an added bonus. Thanks Especially to Youno who was very helpful in outlining all the pitfalls and guiding us to this position.
★★★★★
Thank you for your efficient service. Really impressed with the level of service and the speed!
★★★★★
Working with Nadir at Extension Architecture was a truly trouble-free experience. They explained the process and was always at hand whenever I had questions. I trusted their judgement whenever they provided amendments to my initial plan and was thoroughly happy with the end result! 11/10
★★★★★
Beautiful extension, Thank you!
★★★★★
Previous
Next