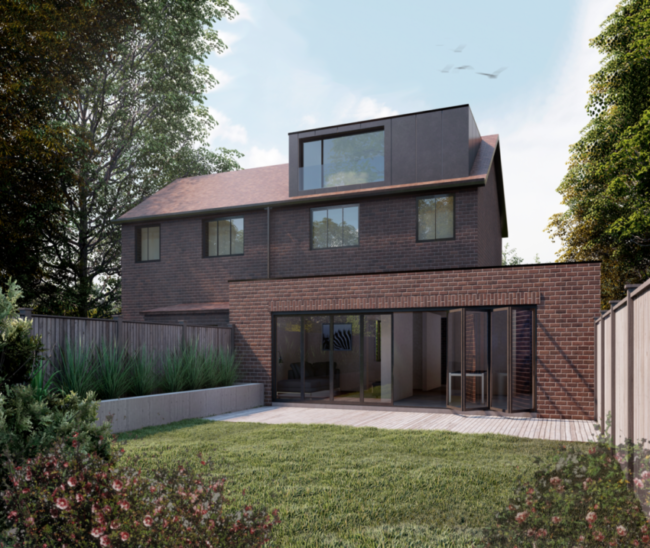 Find out our services for Wrap Around Extensions
What are you interested in?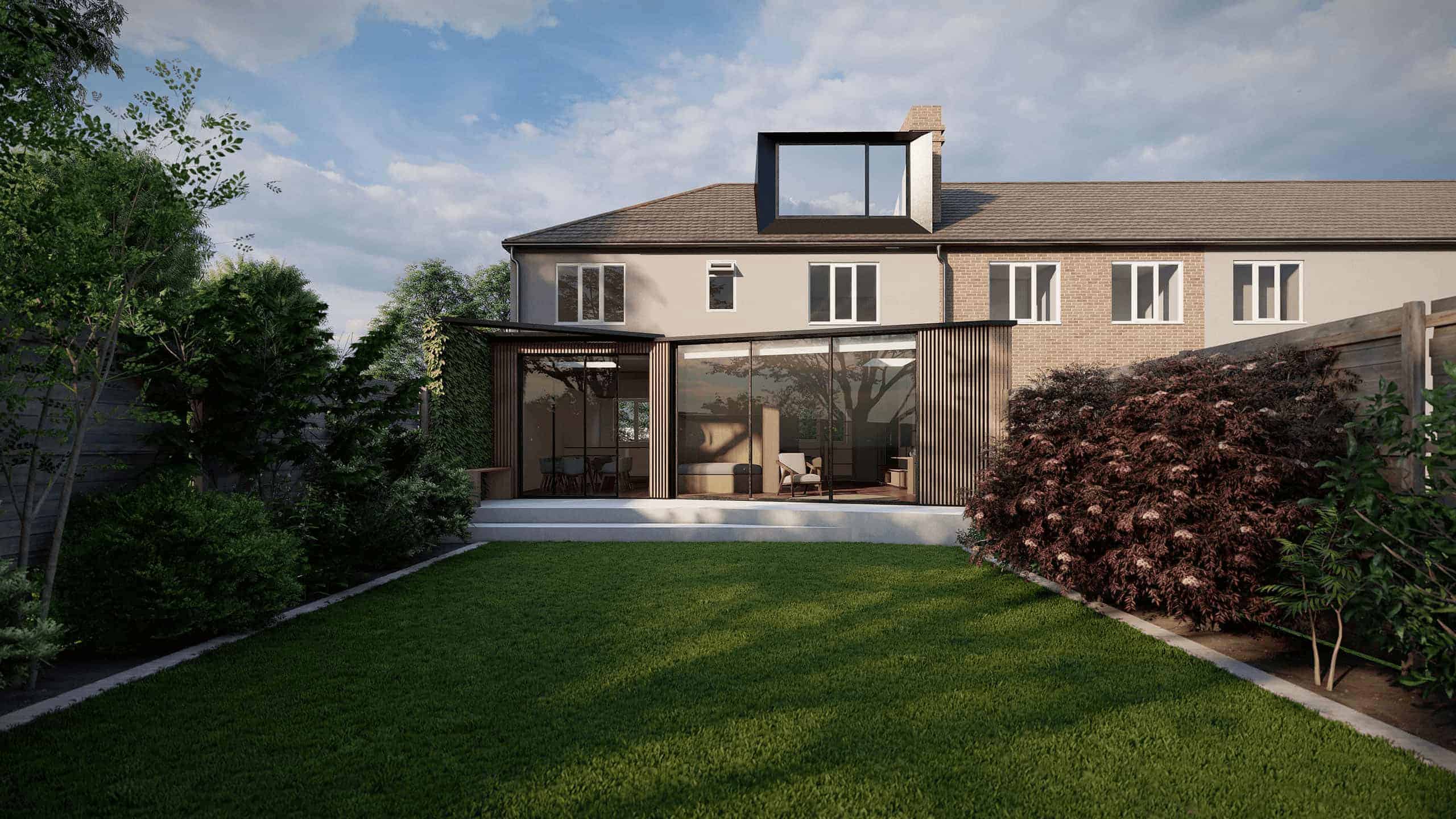 Our Services for Wrap Around Extensions
A wrap around extension is a popular architectural solution that can significantly enhance both the space and functionality of your home. By extending your property on multiple sides, a wrap around house extension wraps around the existing structure, creating additional rooms and living space. This type of extension offers numerous benefits, including increased living space, improved aesthetics, and enhanced property value. 
By extending your home on multiple sides, you can create additional rooms that can be utilised for various purposes. For spacious kitchens, a cosy dining area, a home office, or a relaxing lounge, a wrap around extension could be just what you need. Contact our team today to talk to us about our wrap around and front porch extensions! 
Our Services for Wrap Around Extensions
Enhance the space and functionality of your home with our wrap around extension services. A wrap around extension presents a favoured architectural solution that can significantly augment both the capacity and practicality of your residence. By expanding your property on multiple facets, this style of extension elegantly encompasses the existing structure, resulting in supplementary rooms and expanded living areas. The advantages of this extension variant are abundant, encompassing amplified living space, elevated aesthetics, and heightened property value.  
Extending your home across multiple sides allows for the creation of extra rooms adaptable to various intentions. Whether you desire a spacious kitchen, an intimate dining alcove, a productive home office, or a serene lounge area, a wrap around extension emerges as an optimal choice. Contact our team today to talk to us about our wrap around and front porch extensions!  

Wrap Around Extension Cost 
We specialise in offering comprehensive solutions for wrap around extensions. Guided by our adept team of architects and designers, we are poised to assist you throughout the entire journey – from the initial conception stage to securing planning permissions and overseeing the construction phase. 
A wrap around extension, renowned for its substantial scale, is commonly affixed to the rear and side sections of a dwelling. Wrap around extension cost per square metre generally ranges from £2000 to £3000. Depending on the scope, wrap around extensions, spanning from minor to expansive, may incur expenses varying between £40,000 and £180,000. 
We recognise the distinct prerequisites and inclinations that each homeowner brings to the realm of wrap around extensions. Profiting from our extensive grasp of local planning statutes and construction regulations, we adeptly navigate the intricacies of the planning permission procedure on your behalf. Our team will collaborate closely with you, comprehending your needs and devising tailored design remedies that unlock your property's full potential. If you want a breakdown of your wrap around extension cost, book a consultation with us today. 
Our Works for Wrap Around Extensions
Why Choose Us for Your Double or Single Storey Wrap Around Extension?
When it comes to selecting a partner for your single or double storey extension needs, Extension Architecture stands out as the reliable source for delivering extraordinary outcomes. Here's why entrusting us is a wise decision: 
Expertise

 – Our team comprises accomplished architects, designers, and construction professionals who boast the acumen and experience to adeptly handle wrap around extension projects for semi-detached properties, irrespective of their scale or intricacy.

 

Tailored Solutions

 – Collaborating closely with you, our team will formulate a design solution that harmonises with your vision and maximises your property's latent potential.

 

Planning Permission

 – The labyrinth of planning permissions can be bewildering, but our adeptness in this arena ensures seamless navigation. We will guide you through the requisite approvals, ensuring compliance with local mandates and relieving you of time and effort.

 

Quality Craftsmanship

– Our objective is to surpass your expectations, fashioning an extension that is not only utilitarian but also aesthetically pleasing.

 
If you possess a semi-detached property and contemplate a wrap around extension, our array of options is tailored to cater to your demands. Our team is poised to aid you in exploring possibilities and devising a wrap around house extension that seamlessly integrates with the existing structure while optimising available space. 
Be it single storey extensions or a multi-storey wrap around extension, we possess the expertise to craft a design that complements your home's architectural identity and fulfils your distinct requisites. We will closely collaborate with you, unravel your vision, and furnish a semi-detached wrap around extension that augments both the functionality and value of your property. 
Wrap Around Extension FAQs
How much value will a wrap around extension add to my property?
According to research conducted by Nationwide, property enhancements and extensions have the potential to significantly increase the value of your home. Incorporating a double bedroom and ensuite can contribute to a remarkable 23% surge in value. Furthermore, the addition of extra square footage through kitchen extensions or a single storey rear extension could enhance your property's value by an impressive 13%. 
Please see our video for your Extension
I'm highly recommending Extension Architecture for their expertise to turn around a difficult planning application that I had refused from 2 other architects and they managed to get my additional new house at the end. A 3 year journey, but it was well worth it! I cannot appreciate enough their planning knowledge, and also now we are breaking ground. Their tender pack has saved me alot of hassle in choosing material inside the house myself. Especially their kitchen design has been great and cannot wait to see it realised. Thanks for all your input so far…
★★★★★
Delighted with the application approval that we got yesterday. As discussed initially, we were dubious of our chances as our property in Weybridge sits in a flood risk area + conservation area. But our full application for the 4m extension to the rear have been approved without any hassle. Also Elmbridge council was able to give us the approval within 7 weeks, so an added bonus. Thanks Especially to Youno who was very helpful in outlining all the pitfalls and guiding us to this position.
★★★★★
Thank you for your efficient service. Really impressed with the level of service and the speed!
★★★★★
Working with Nadir at Extension Architecture was a truly trouble-free experience. They explained the process and was always at hand whenever I had questions. I trusted their judgement whenever they provided amendments to my initial plan and was thoroughly happy with the end result! 11/10
★★★★★
Beautiful extension, Thank you!
★★★★★
Previous
Next