Double Storey Extension Cost
Electing to extend over two storeys is an excellent way of maximising space and the value of your property, and it is possible to achieve a double storey extension on a huge variety of property types, making it a frequent request from our clients. Depending on your local authority's planning policies, Extension Architecture can explore the possibilities and offer a competitive quote for the planning, tender and construction stages to give you a clear indication of cost from the outset.


Get An Architectural Quote For Your Double Storey Extension
"Did you know that the cost of a double storey extension is approximately £1200 per square meter, a great investment when compared with the average £1800 for a single storey extension!"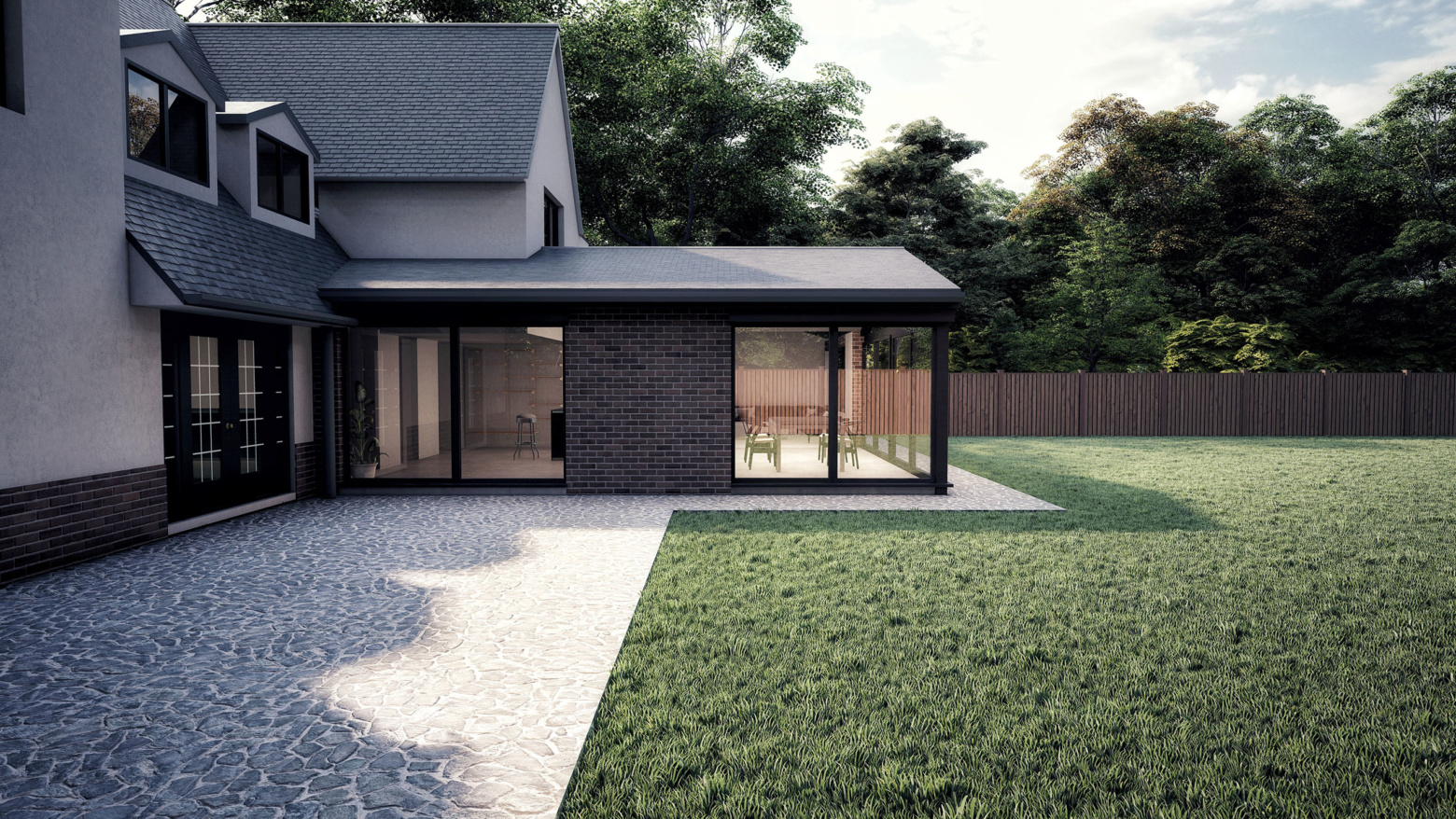 * Double Storey Extension in Purley by Extension Architecture
What are the Benefits of a Double Storey Extension?
Double storey extensions are by far the ultimate option in terms of space gained, value added, and value for money, and a great alternative to moving house if a more personalised outcome is what you are after. Whether your new space is for an office, additional bedrooms, or simply a new family bathroom, our architects, planning consultants and interior designers offer a comprehensive service giving you peace of mind and a hands-on approach from the all important initial phonecall all the way through to construction.
Here at Extension Architecture, we understand that double storey extension cost is a fundamental factor in the decision to invest. However, with experts at your disposal, the benefits of creating a tailored home instead of moving house are huge, including:
Significant increase to the value of your home with added comfort knowing that whatever you design will be tailored to you and your families needs.

Double-up your space offering additional bedrooms, office spaces or additional bathroom space;

On the ground floor, instantly transform your space with a new open plan kitchen/living space;

More flexibility when it comes to material choices and glazing, and a great way to create interesting and value-boosting concepts!
The truth is, to add a double storey extension to your home with planning approval is no easy feat, and the best results are usually on detached homes. However, in some cases, you can achieve permission for a two storey side extension or double storey rear extension on semi-detached, or even terrace, properties, if the council deems it subservient to the host dwelling and your neighbours amenity! If you need expert advice on your project, or need help understanding double storey extension cost, contact us today to get the ball rolling with an initial telephone consultation!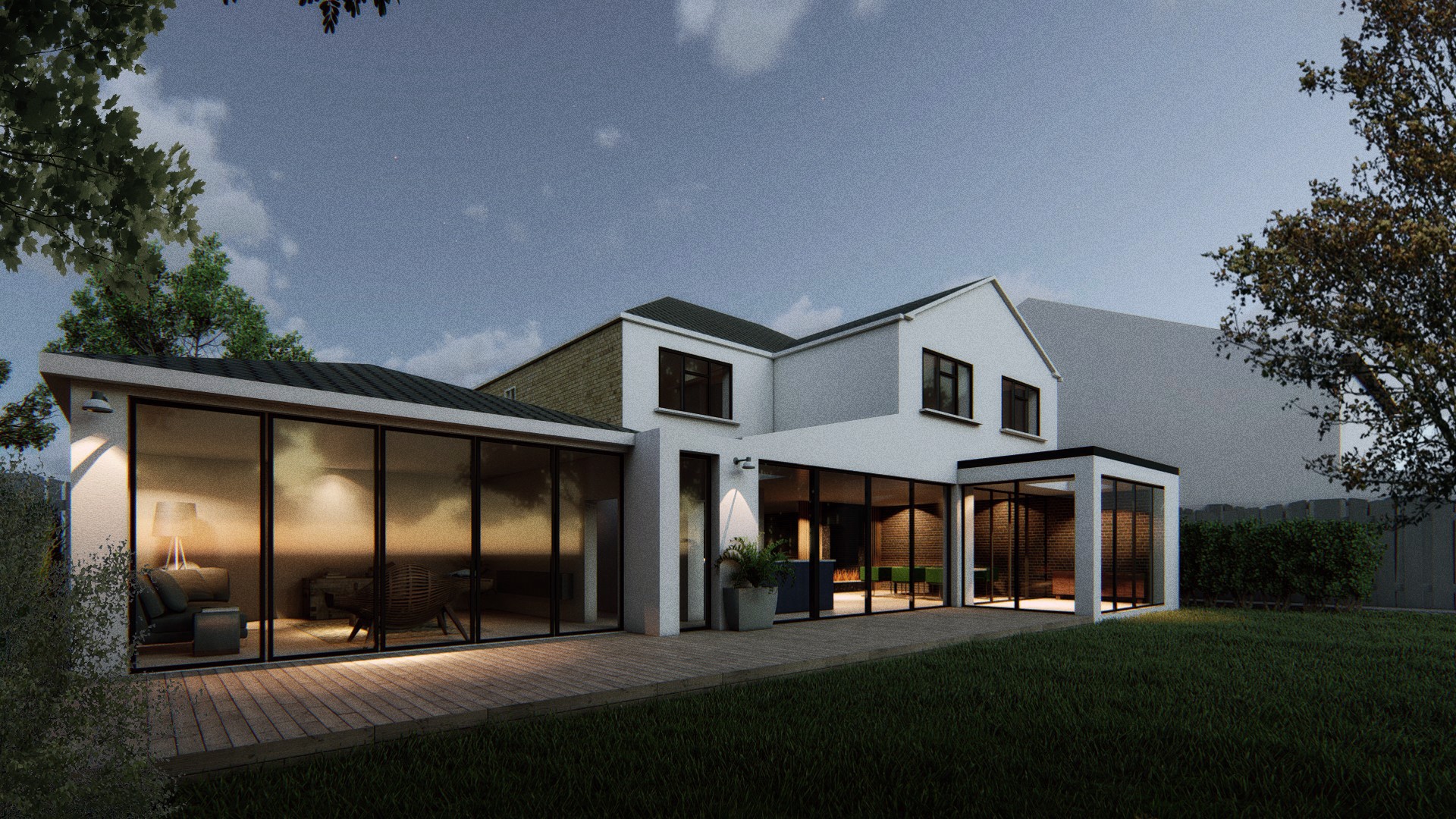 * Double Storey Extension in Enfield by Extension Architecture

Following the planning and design stage, you enter the process of contracting a team of builders. This can be a significant cost and will take up the bulk of your budget for your extension project. After all, this is where materials need purchasing, and the most hours are spent at work. As previously mentioned, prices can vary from £1200/m² to £3000/m², but settling for a cheaper option could cost you more in the long run as you could be missing some key materials or opting for a lower quality of output. It's all about finding the balance between budget, communication and quality.
A double storey extension is of course a significant investment, given that you are essentially building a single storey extension with an additional level above. However, as you only need one set of footings, a more concise structural design, and only one roof in most cases, the overall cost per square meter is decreased. With this in mind, the cost will also hugely depend on the chosen finishes, bespoke vs off-the-shelf windows, doors and furniture, and any additional works which you may want to complete such as a new kitchen or bathroom fit-out.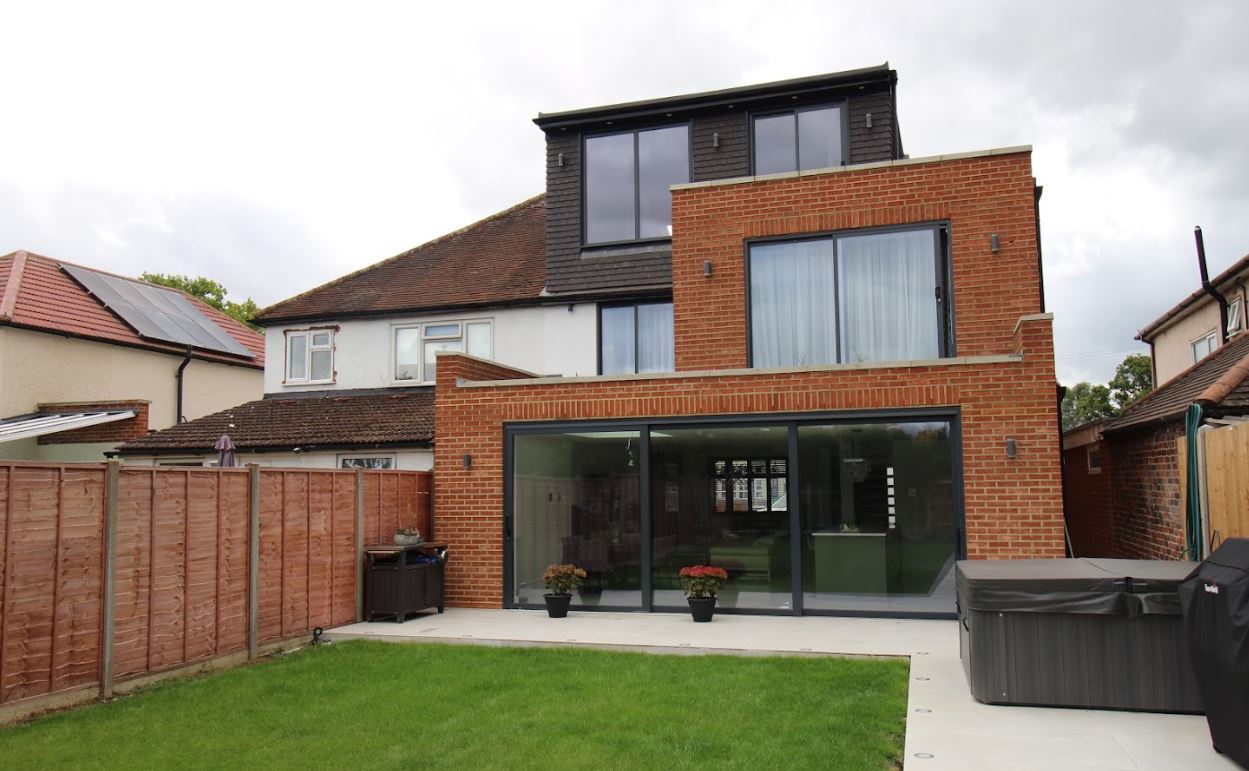 * Double Storey Extension in Worcester Park by Extension Architecture
In 2023, the average double storey extension cost ranges from around £1200/m² to £2200/m² depending on the above factors, on top of the ~£1800/m² of ground floor space.. If you are looking for an estimate for your double storey extension, contact our expert designers today.
You must also be aware that there are additional costs associated with your extension, including planning submission fees (roughly £234), architectural design fees (roughly 7-10% of the construction cost), building regulations drawings, structural calculations, relevant submissions to Thames Water & Building Control, and, finally, party wall agreements. Typically, party wall agreements can cost between £700 to £1400 per neighbour, but there are methods to avoid this.
Other consultant fees are not always needed, but if the council requests them, they can include flood risk assessments, noise impact assessments, ecology or heritage or air quality assessments. These added costs can not always be planned for, but it is important to have an safety net should your application require additional supporting reports.


What are the Types of Double Storey Extension and How Much Do They Cost?
Double Storey Rear Extension Ideas:
A double storey rear extension is a great way to substantially increase the available space within your property and maximise its value. Whilst the design process of double storey rear extensions can be tricky to navigate given strict planning policies, our experts at Extension Architecture will help guide you through the process step-by-step.
The cost of a two storey rear extension will of course vary depending on your chosen finishes and internal specifications, however, a guide cost for the shell is around £1500/m². If you are building on top of an existing single storey extensions with deep enough foundations, then this could be reduced to £1200/m².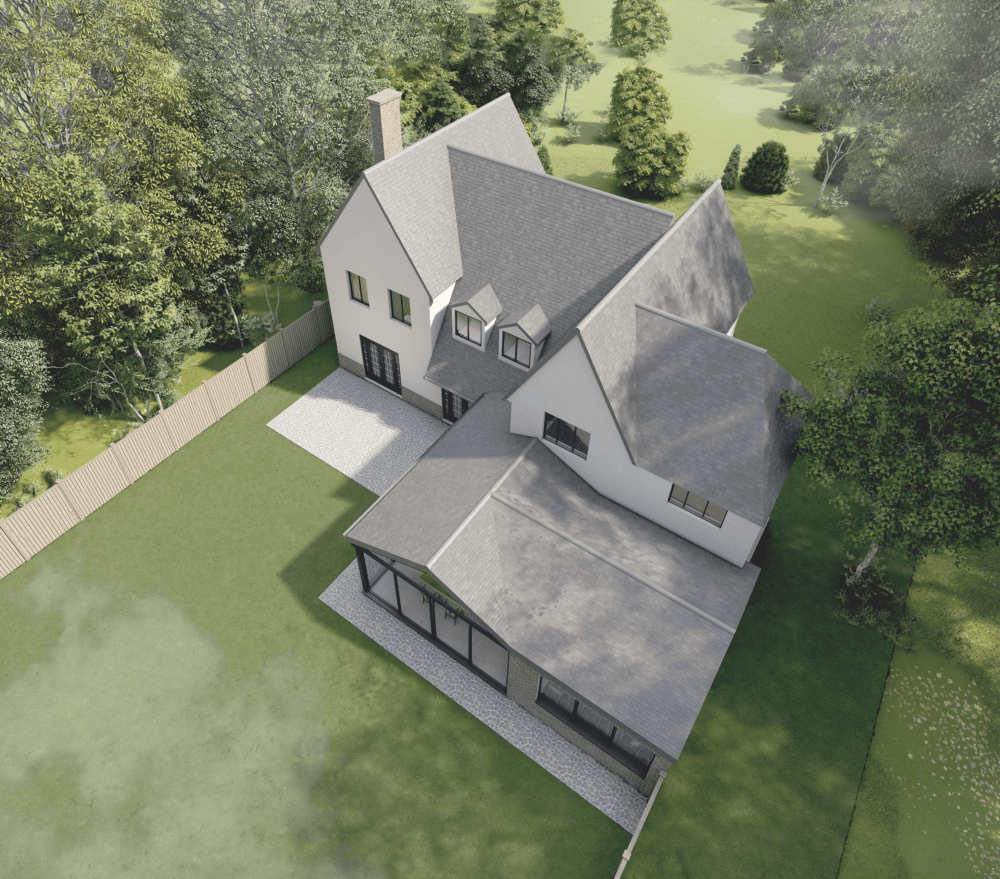 * Double Storey Extension in Purley by Extension Architecture


Adding a Second Floor to your Existing Property:
If your property sits in a very developed area, there may even be potential to build an additional storey to you existing home by means of a double storey extension, adding a huge amount of space and providing an unparallelled return on investment – and that's not even mentioning a completely personalised, one-of-a-kind home!
If you need help understanding the process of adding another floor to your property, contact us today to speak with one of our expert planners to get the ball rolling.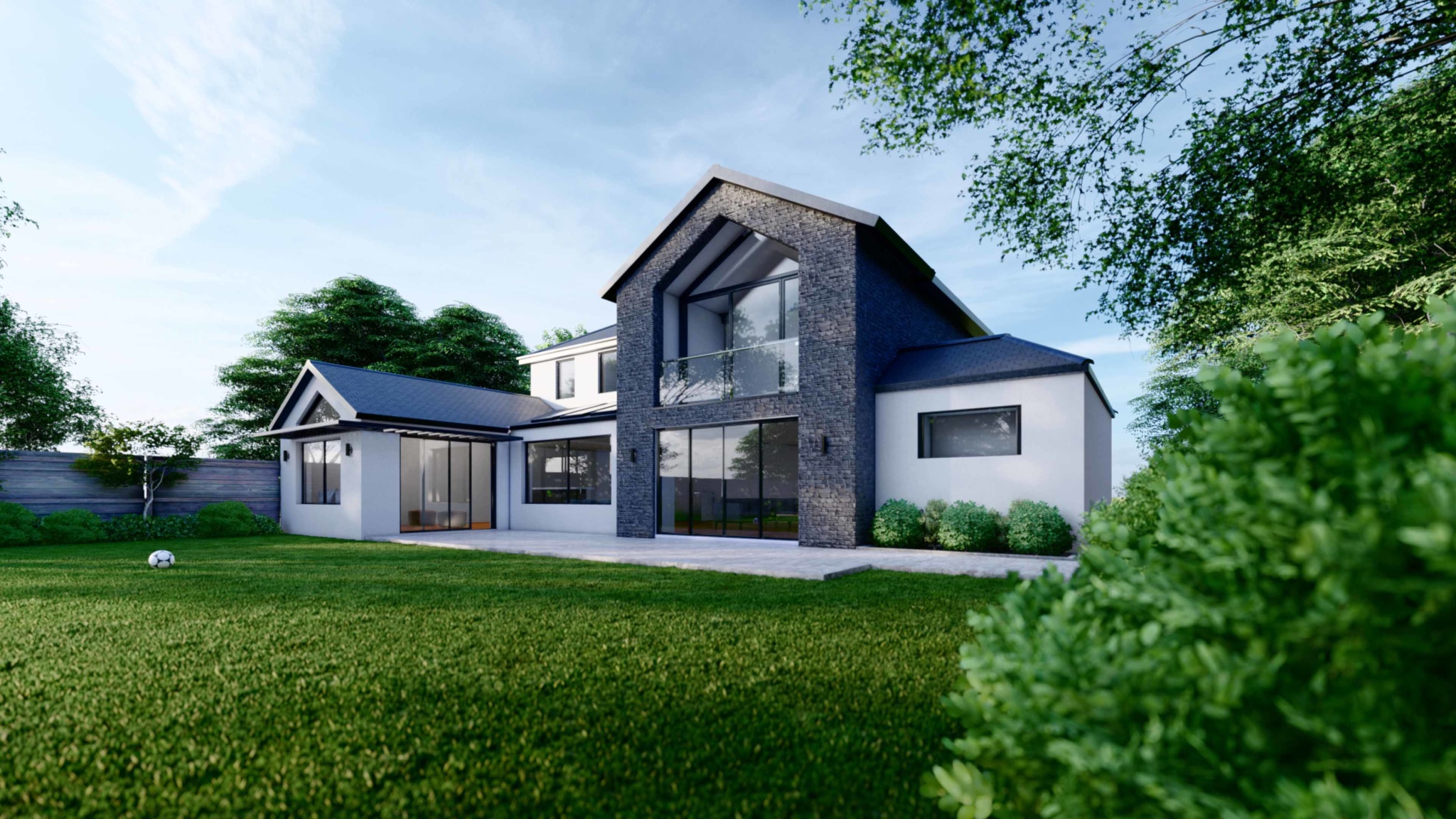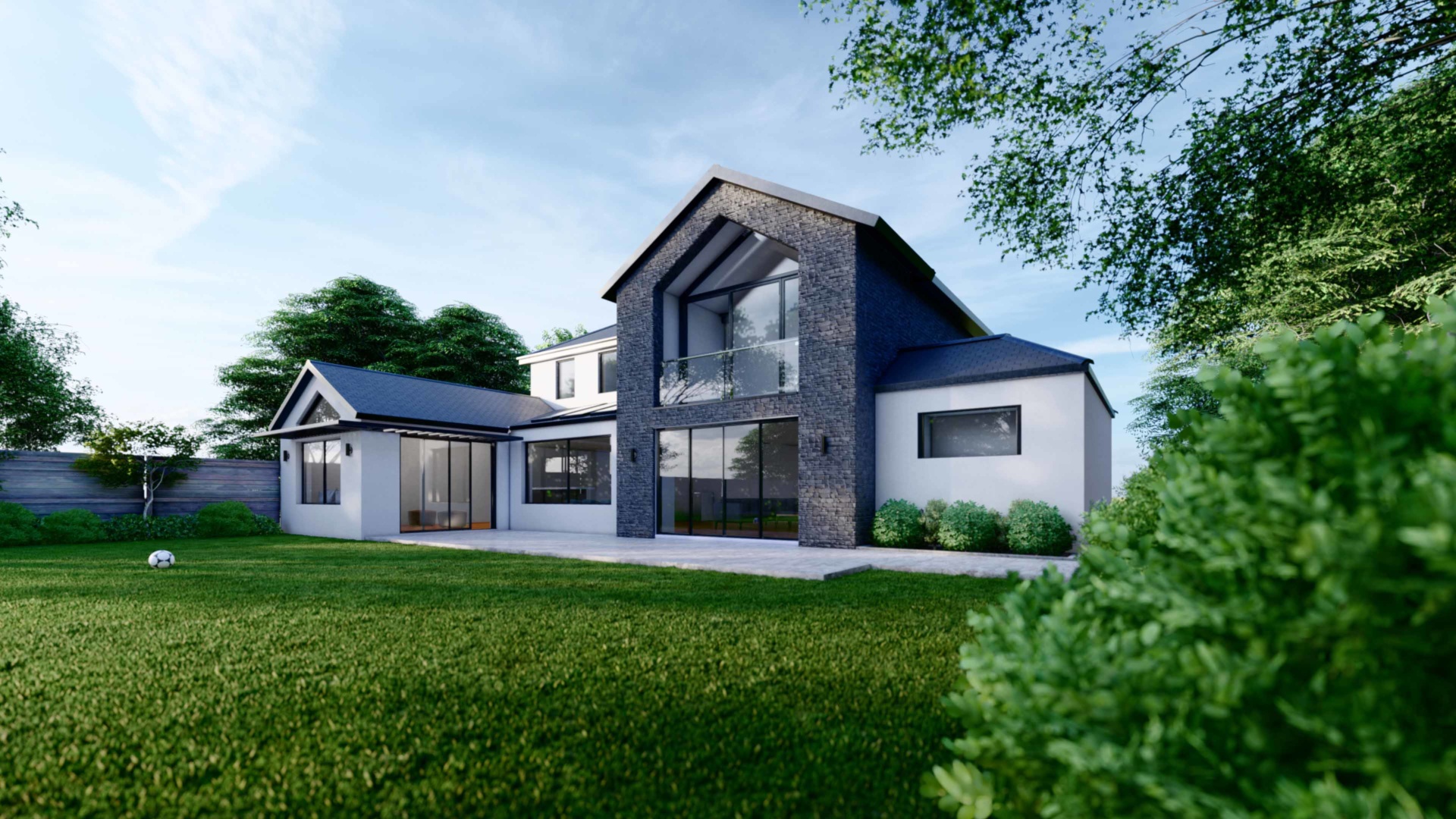 * Double Storey Extension in Surbiton by Extension Architecture

Why Choose Extension Architecture for your Double Storey Extension?
A double storey extension is one of the best ways of adding value to your home and creating additional space for any growing family. Our team can support you from the initial concept design to detailed interiors and kitchen design, followed by project management and completion with our local, fully vetted construction professionals who offer competitive build quotes. No matter the size of your double storey extension, Extension Architecture is here to help. 
Following an initial phone consultation, one of our experienced surveyors will visit your property to get the ball rolling. At this stage, we will work alongside you to develop the brief and ensure that we can generate a feasible proposal that aligns with both your priorities and the requirements of your local planning authority. Contact us today to organise an initial consultation and receive a personalised quote if you are looking for architectural services!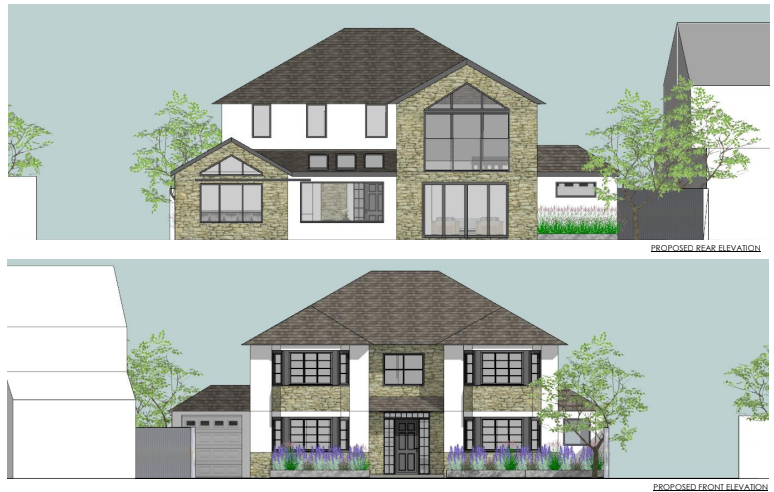 * Double Storey Extension in Surbiton by Extension Architecture


Estimating the Cost of Double-Storey Extensions
When considering a double-storey extension, understanding the cost implications is crucial. The average cost for such extensions in 2023 ranges from approximately £1200/m² to £2200/m², depending on various factors like finishes, bespoke elements, and additional works like kitchen or bathroom fit-outs. This cost is relatively economical compared to the average £1800/m² for a single-storey extension, as the major expenses of foundations and roofing are already accounted for in the double-storey structure.
Factors Influencing the Cost of Double-Storey Extensions
Several factors can significantly impact the overall cost of a double-storey extension. These include the choice of materials, the complexity of the design, and the quality of finishes. Custom windows, doors, and furniture can also add to the cost. Additionally, the need for structural reinforcements, especially in older buildings, can increase expenses. It's important to balance budget considerations with the desired quality and aesthetics of the extension.
Additional Costs to Consider
Beyond the basic construction costs, there are several additional expenses that homeowners should be aware of. These include planning submission fees, architectural design fees (typically 7-10% of the construction cost), building regulations drawings, structural calculations, and submissions to local authorities like Thames Water & Building Control. Party wall agreements, which can cost between £700 to £1400 per neighbour, are another potential expense, especially in densely populated areas.
Types of Double-Storey Extensions and Their Costs
The cost of a double-storey extension can vary based on the type of extension. For example, a double-storey rear extension might cost around £1500/m² for the shell, while adding a second floor to an existing property could be more cost-effective if the existing foundations are suitable. It's important to consult with professionals to understand the specific costs associated with different types of extensions and how they align with your property and planning constraints.
The Value of Professional Guidance
Engaging with professional architects and builders is essential for a successful double-storey extension project. They can provide valuable insights into cost-effective design and construction methods, help navigate planning permissions, and ensure that the extension meets all regulatory requirements. Their expertise can be particularly beneficial in managing costs and maximizing the value added to your property.


Summary of Guidance
If you are considering a double storey rear extension, it is of course important to consider the costs associated with your planned works. This can vary depending on the materials, use of the space and the final finish, and it is important to consult with an architect to ensure your goals are achievable. Here at Extension Architecture, we specialise in all stages from planning to construction and beyond, and will provide you insightful guidance based on years of experience to help you achieve your home's maximum potential.