Kitchen Design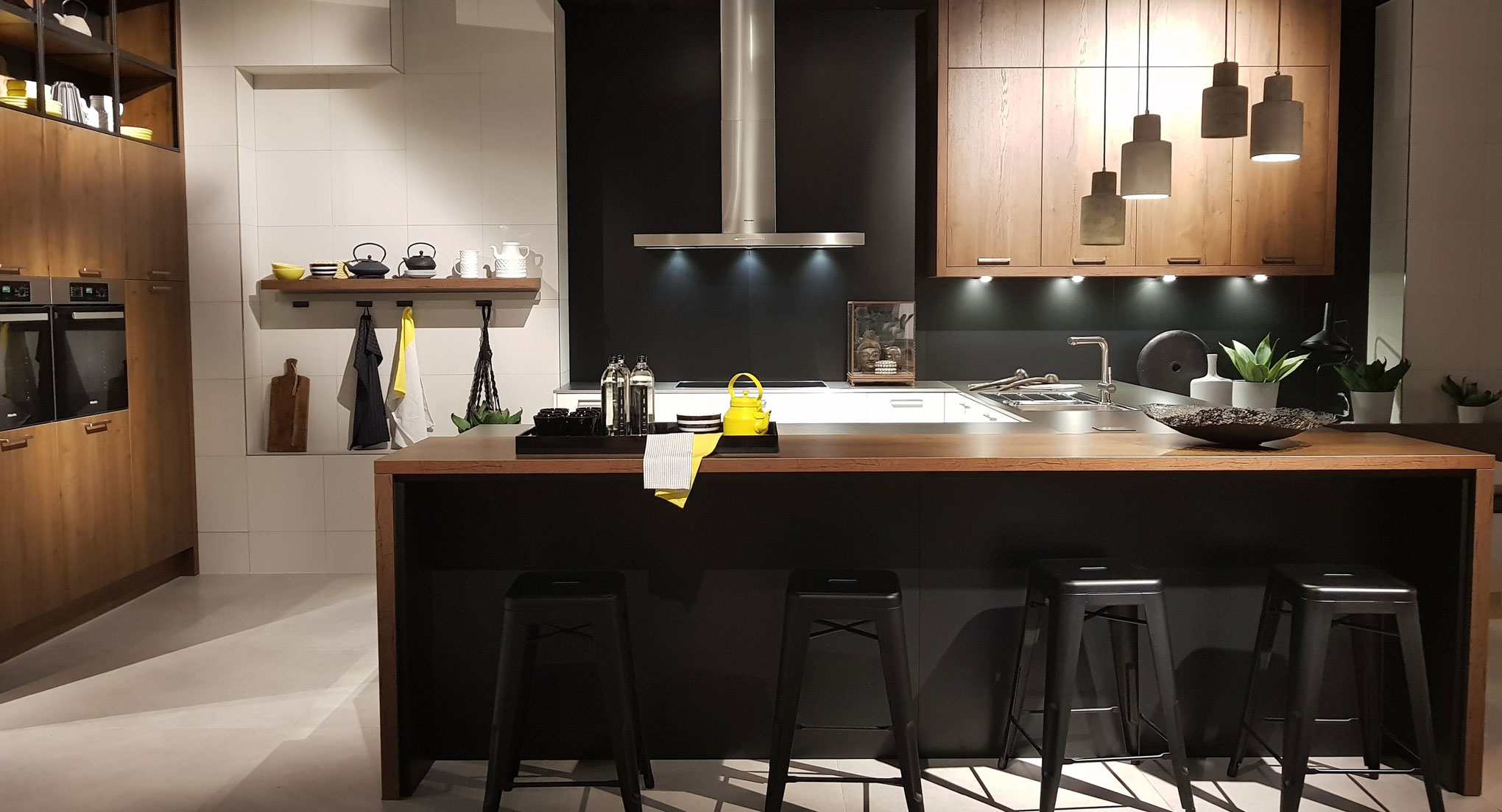 Modern Kitchen Design
The style of a German kitchen Design supplied by us from Hacker famous for their efficiency and ingenuity, are suave and stunningly engineered. Timelessness in its form it has been blended to form a tuneful overall concept. The product is developed completely in-house, is based on the principles of functionality, ergonomics and sustainability. German kitchens are so meticulous yet flexible that they allow projects to be bespoke to your very discrete requests.
There is nothing that is more important to us than to satisfy our customer, we are confident you will take great pleasure in presenting your new German kitchen to your family and friends, and we hope in the future you will be content to recommend us to them.   If you wish to take benefit of our installation package (which includes a Technical site survey) you will be guaranteed that our values are not limited to the excellence of our German Kitchens; our installers are the best in the industry and are proven problem solvers and assure that your German Kitchen is fitted to thorough standards.
Limited Time Offer 50% Off Available
Click to find out more
Consultation
A pre-fit technical survey
Issue of your 24 month workmanship guarantee
Government-backed TrustMark scheme, which means that our installers are selected, approved and monitored to ensure they are 100% trustworthy.
Installation & Project Management
Dedicated Project Manager
Technical survey (peace of mind)
Detailed installation drawings
Flexible installation service; from just installing your kitchen to a turnkey solution
Final site visit and sign off by the Project Manager (quality management and assurance)