Creating More Space In Your Home
We've all been there, the home you love is starting to feel a tad on the small side; perhaps your family has grown or maybe you would like to have the space to work from home? Whatever the reasons, you may start thinking the only option is to search for somewhere bigger.
But finding a larger house and moving can be an incredibly stressful undertaking (not to mention expensive!) so, before you pay a visit to your local estate agent, why not take a look at our top 5 tips to create more space without all the stress of moving house?
Declutter, Re-arrange or Replace your Furniture
It may seem like a simplistic suggestion, but sometimes taking a good look at your home, your belongings and how it is all laid out can be the easiest first step to creating more space in your house. This is the time to be ruthless, do you really need those golf clubs that you haven't touched for over 6 months, those guitars gathering dust against the wall, that ottoman? Now is the perfect time to find those items a new home.
Look at your furniture and how it is arranged; is there dead space that you could be using better use of? Perhaps your sofa is too big and clunky for the room. It may sound like hard work, but in the long term, replacing a few items of furniture is going to be a lot easier and less costly than moving to a new house.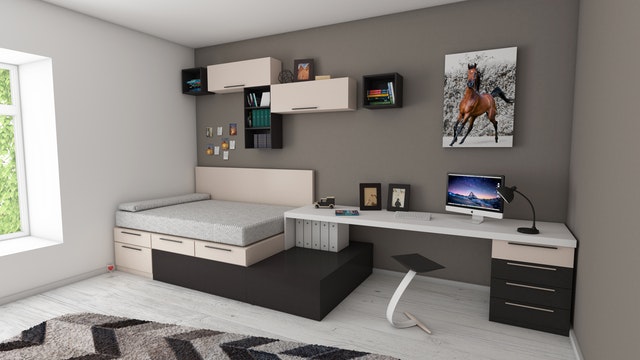 Make your Rooms Multifunctional
One of the best ways to free up space in your home is to make your rooms multifunctional. It's not uncommon for people to have a spare room that is kept pristine and made up ready for those last-minute visitors, but how often do you really use it?
A good way to get the use of that room back is to replace your sofa with one that can be pulled out into a guest bed as and when you need it to. There are plenty of smart and stylish options out there these days so it shouldn't be too hard to find an option that matches your personal style and needs.
For someone who needs somewhere to work from home but can't squeeze in a desk, you could consider getting a wall mounted table that folds away in a moment? Why not check out this blog post from Lancashire based bespoke kitchen manufacturer, PD Designs, on how to create a useful work space in your kitchen, if you're looking for tips on creating a workable office space in your home?
There are so many innovative new ideas springing up all the time when it comes to space saving furniture, that you are bound to find something that can solve whatever problem you have. 
Bespoke Built in Storage
You may not be able to see it, but there might be areas in your home where you can add some sleek bespoke storage, perfect for hiding away all that clutter you couldn't bear to part with. Hallways, alcoves, space under the stairs, these dead spaces could all benefit from having built in shelves or cupboards added. You could even make your staircase into storage, replacing the steps with pull out storage!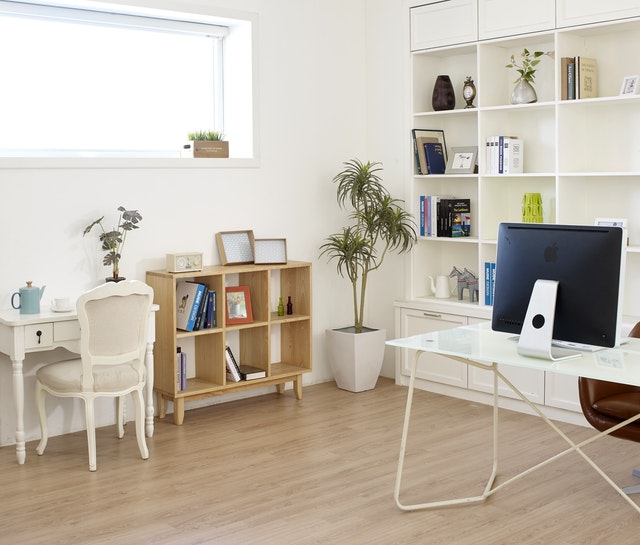 Having an architect take a look at your home is probably the best way to be able to make the most out of the space you have; they won't look at your house in the same way as you do, and they will be able to suggest options that may not have occurred to you, and can then design and plan the perfect project for you. 
Going Up!
Do you have an attic? If yes and it's currently home to a family of house spiders and full of dusty items you've forgotten you own, then it is time to think about a better use for that space. Attic conversions are an excellent way to increase the amount of space you have in your home, and increase its value to boot.
Planning permission is not usually necessary when it comes to loft conversions, however it's always best to seek professional advice before beginning anything. Choosing a good architect who can help with design, planning and completion of an attic conversion is a great help in making sure this type of project is done correctly. Whether you want to create a large master bedroom, guest room, office space or games room, converting your attic is a cost-effective way of creating one room in your house and will also add value to your home should you reach a point where you do decide to sell. 
Extending Your Home
Of course, if you don't have an attic, or perhaps you have already converted it but still need more space, then it may be time to look at extending your property. This all depends on the space you have and the planning restrictions that your council may have in place, and don't forget to speak to your neighbours as any building works are going to affect them as well; there's nothing worse than creating your dream home only to have to deal with angry neighbours afterwards!
Naturally, living in a building site for a while may not be an ideal solution for everyone, but the results should more than make up for a short-lived period of inconvenience. 
Here at Extension Architecture we have a highly skilled team of architects, interior designers and planning consultants who can help you at every step of the way and create the perfect extension to your home. Our services include planning application drawing, building regulation drawings, measured site survey, project management and architectural and interior design.
Get In Touch
If you'd like to find out more about what Extension Architecture can do for you, or if you have any questions regarding home alterations, conversions or extensions, then we would love to hear from you.
You can contact us in any of the usual ways; you can email us at [email protected], phone us on 0203 409 4215, or fill out the contact form on our website and we'll get back to you right away.