You walk into the kitchen one day and it finally hits you. Your kitchen needs an aesthetic overhaul. By remodeling the kitchen to reflect contemporary tastes, you add instant value to your home. From the family gathering for evening meals to friends enjoying you put on a culinary display for the ages, the kitchen is one of the primary focal points of any home. The question is not whether you should modernize your kitchen, but how to incorporate six design ideas that do not bust the home improvement budget.
Six Ideas to Transform Your Kitchen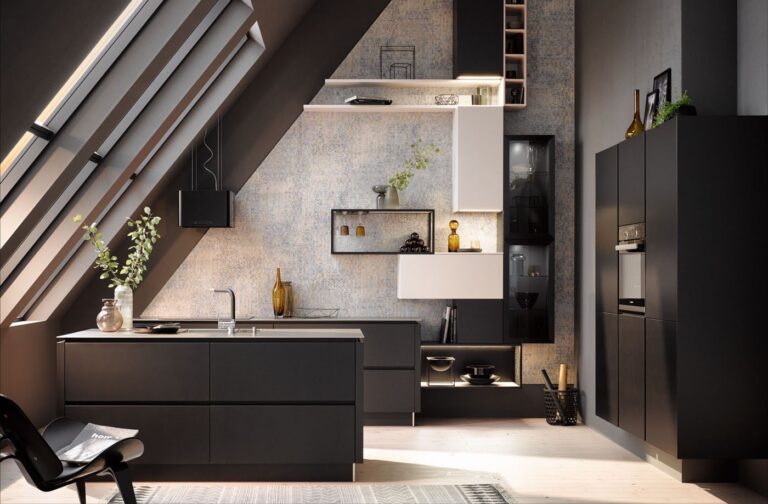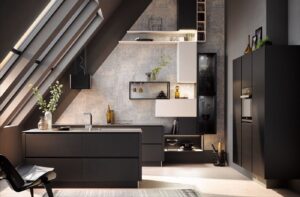 If you think about it, the kitchen is one of, if not the most important room for potential home buyers to inspect. According to a 2017 study conducted by Houzz, 43% of homeowners that responded stated they remodeled the kitchen because they could "no longer stand the old kitchen." Whether you want to bring the countertop design into the 21st century or you want a comprehensive overhaul of the entire kitchen space, we have some ideas that will modernize your kitchen.
It Starts with the Kitchen Countertop
What takes up most of the room in your kitchen? Is it the cabinets, appliances, or refrigeration? The answer is probably none of the above, as the kitchen countertop typically requires more space than any other feature of a kitchen. Most outdated kitchens include countertops covered with cheap materials, such as linoleum or unvarnished wood. Let's look at four other materials that will considerably boost the aesthetic appeal of a kitchen countertop.
Polished Granite
Considered the most popular countertop material, polished granite counters present a higher end appearance that also ensures you work on a durable prepping and cooking surface. Since granite is a natural material, it blends in flawlessly with other kitchen features constructed with different types of natural materials. For example, a polished granite countertop pairs well with stained mahogany cabinets. Natural granite requires a little more care that includes adhering to a regularly scheduled stain removal program. However, the extra work is well worth it in the form of an increase in the value of your home.
Quartz
Essentially a maintenance free countertop material, quartz resists stains, scratches, impacts, and heat damage. With a non-porous surface, quartz never has to be sealed. The wide variety of colors and patterns make the material ideal for homeowners that like to change up the look of their kitchen frequently. Quartz ranks second in popularity as a countertop material behind polished granite.
Soapstone
If you want a kitchen countertop that prevents bacteria growth, look no further than a soapstone countertop. Soapstone is also non-porous, as well as comes in a variety of gray tones that range from very light to deep dark. No sealing is required, but soapstone does need to be treated with mineral oil every now and then to help remove scratches.
Stainless Steel
Homeowners that want to bring their kitchens into the 21st century with a sleek, industrial appearance should consider installing a stainless steel countertop. The shiny metal surface works with just about every other type of kitchen feature, especially stainless steel appliances like the dishwasher and refrigerator. Simply apply a little soapy water on the surface of a stainless steel kitchen countertop to remove stains.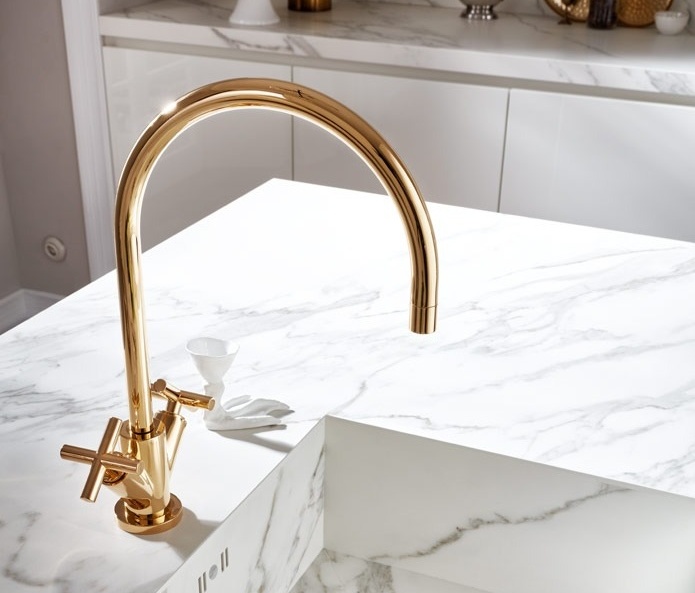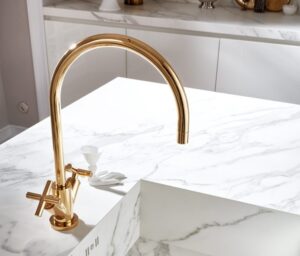 Replace Kitchen Cabinet Doors
You do not have to remove every cabinet to modernize your kitchen. All you have to do is replace wooden cabinet doors with stylish glass panels to make a significant upgrade. Frosted glass exudes panache and it does not cost the proverbial arm and leg. You can also remove cabinet doors and leave the space open to create an airier feel for a room that constantly bustles with activity.
Paint the Cabinets
Okay, so you do not want to spend that much time replacing the cabinet doors. Well, your next best option for modernizing the kitchen involves painting the cabinet doors. You have to consider the appearance of the walls, particularly if you have plastered wallpaper that presents a bold design. The paint you select for painting the cabinet doors can either complement the appearance of a countertop or take over the kitchen as the most prominent feature.
New Pulls and Handles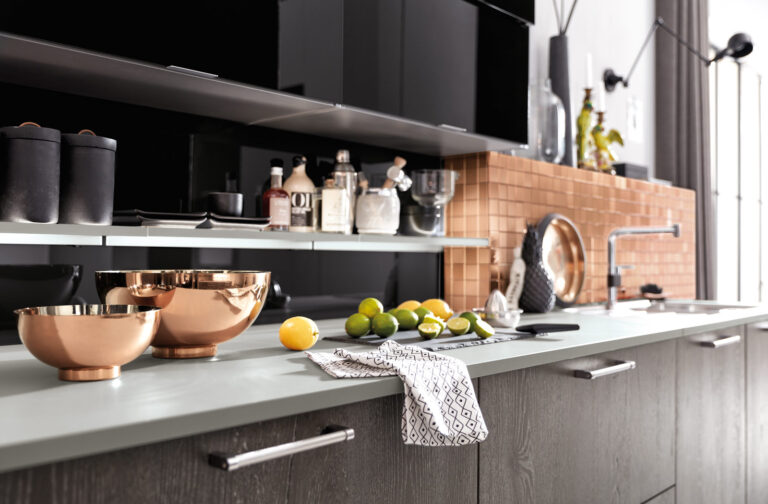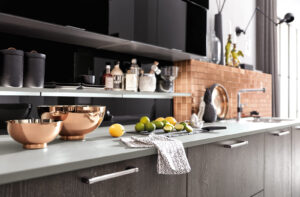 Forget about removing the cabinets and replacing the storage units with more contemporary cabinets. You can make a major change in the way your kitchen looks by changing the pulls and handles. With a wide variety of customized designs available for pulls and handles, you can wow your guests at the next dinner party by adding new pulls and handles that look like eating utensils or mimic the appearance of a cow.
Pendant Lights Brighten the Day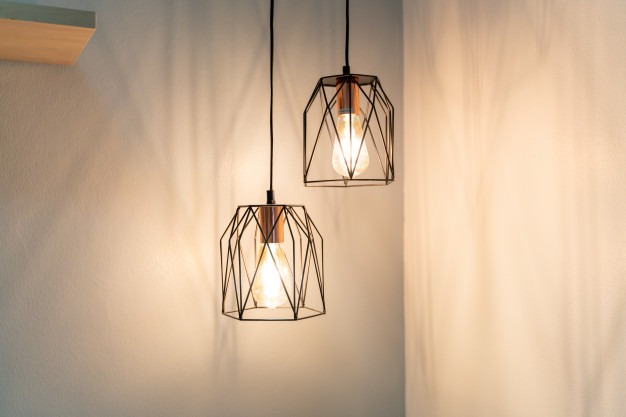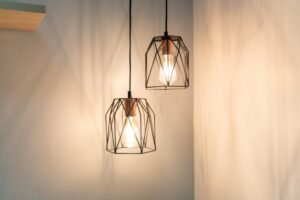 Nothing detracts from the appearance of a kitchen more than a dusty light fixture drooping over the primary dining table.  A colorfully vibrant pendant light is just what the design doctor ordered, as it can dramatically transform the look of a kitchen
Colored Accents on the Walls
Adding a wall accent that is darker than the paint used for one or more walls is an effective way to modernize your kitchen. Start with one wall and see how the finished product looks before going all out with the remaining walls.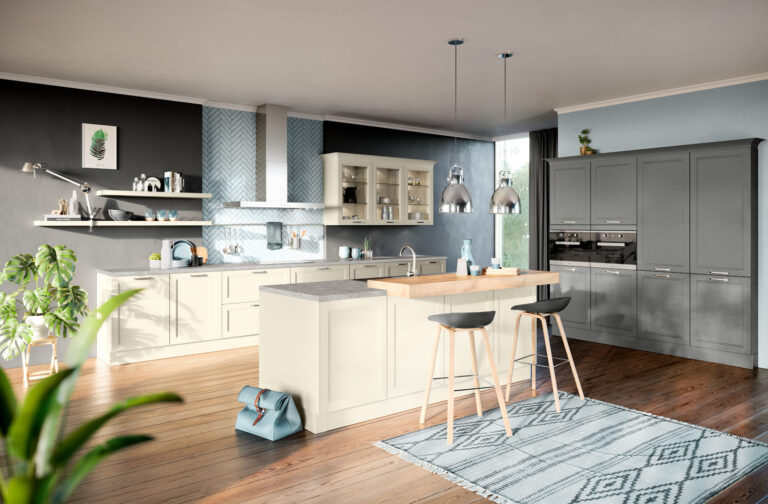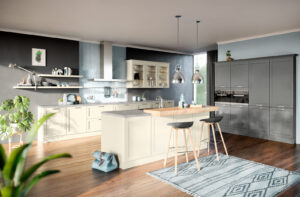 How to Choose the Right Countertop Material
Old school kitchen countertop shopping typically involved a little bit of guesswork. Sure, you took accurate measurements, but you had to guess about color and the material used to construct the surface. Now you have an easy to use tool that is available online, as well as any big box home improvement retailer such as Lowe's and The Home Depot.
It is called a kitchen countertop estimator.
Virtually every kitchen countertop estimator gives you the metric on six important buying factors: size, color, material, edge, equipment needed, and the complexity of the home improvement project. Choosing the right material is the most important factor, as it contributes the most to the final kitchen countertop bill. If you have never worked with a kitchen countertop estimator before, seek advice from a home improvement professional to ensure maximum accuracy.