What is a Design and Access Statement…
…and when do I need one?
---
Since June 2013, you will only require a Design and Access Statement if your building or premises has a GIA (Gross Internal Area) of over 1,000m2. For developers; if you are trying to achieve 9 units or less, your project will not need one. For 10 units or more, or if you have a listed building in a conservation area, as well as a Heritage Statement you would need a Design and Access Statement for listed building consent.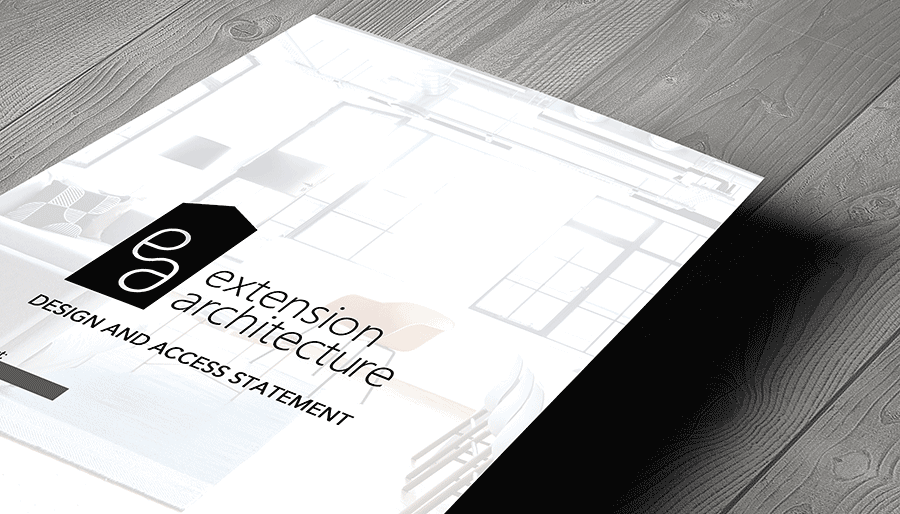 Conservation areas
If you live in a conservation area, you will need one for a single unit (house or flat) or if your building has a GIA above 100m2.
It is worth noting – as a rule of thumb – that your Design and Access Statement will need to be more comprehensive for larger projects and vice versa, which would naturally impact upon the quot-ation from the report writer.
In addition, for your application to be validated, you should supply any sundry information the Planning Department may ask for. However, do be aware that it is your right to object if you believe such information to be superfluous and unnecessary. At that point, the LPA must confirm or cancel their request.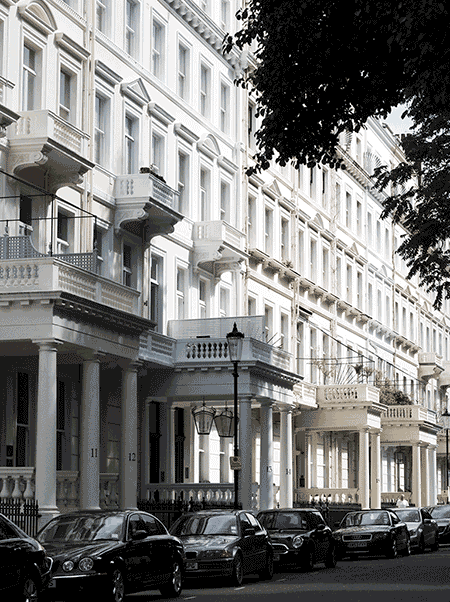 How are they read and applied?
The function of a Design and Access Statement is to reinforce an application for planning per-mission. They present the basis and justification for design themes which have been indicated, and can include sophisticated 3D renders, floorplans, elevations & sections, strat-egic photographs and any other 2D illustrative visuals or even simple sketches as back-up evidence for the project. This should all inspire confidence in the planning officer regarding the proposed development or home improvement project.
Several boroughs
in central London
have many conservation areas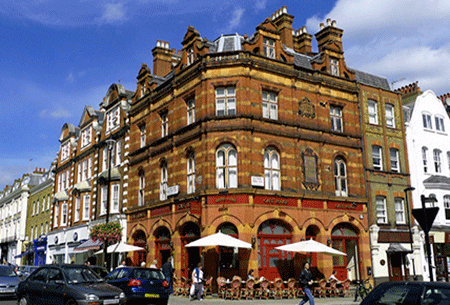 Some conservation areas
protect the character of
the town centre or village High Street
How they are written:
Every Design and Access Statement should demonstrate:
1. The extent of the proposal, e.g. the amount of floor space or the number of units intended.
2. A diagram of the proposed layout design.
3. How easily the design and function for the proposed development will fit within the surrounding premises or dwellings as well as with the local community.
4. Whether the location will be easily accessible via public transport. Also if it is on a very steep hill, that will be hazardous to drivers in winter or to the elderly at any time. Has disability access been considered via ramps etc.
5. Will the project have efficient use of energy and will also be of a controlled temperature so that users will not feel uncomfortably hot or cold.

6. Has security been considered and adequately provided.
7. Show the scale of dimensions of elevations in proportion to the neighbouring buildings.
8. Give detailed sizing information for entrances, exits and windows.
9. Justify why the building is of the height proposed.
10. Explain how the heights will fit with the neighbours and the skyline.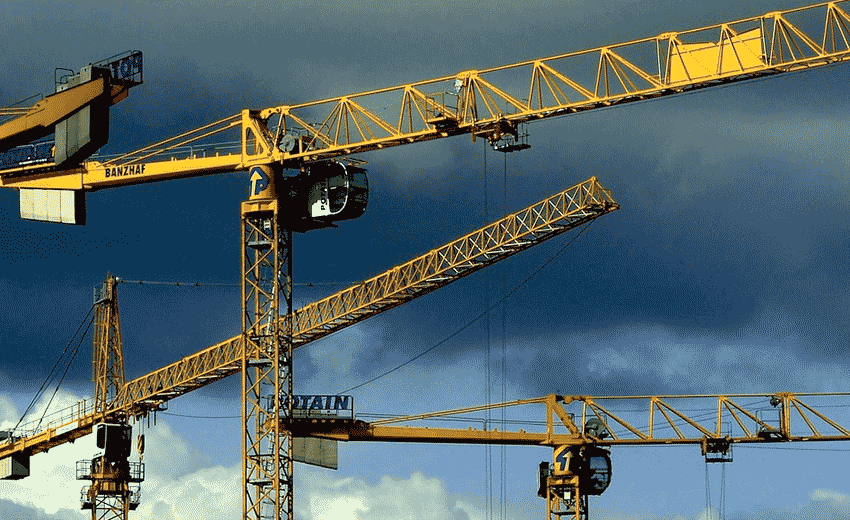 Large developments need a Design and Access Statement
11. Do the heights fit well with the physical heights of the users? Will they feel cramped or dwarfed? Are the internal doors high enough?
12. How will the public frontages and outdoor furniture be landscaped?
13. Will the landscaping design blend with the surroundings of the building?
14. Provide a planting schedule and list of intended materials.
15. Present a visual of the finished proposal.
16. Explain how the visual design will relate to the character of the area.
17. Has disability access been considered when choosing materials and hues e.g. via contrasting colours.
18. How did you attempt to interpret social and physical aspects of the community in addition to relevant planning regulations and did that influence your design.
19. Show some research within the community and relevant groups or associations as well as from the planning and building control departments, design and access and conservation officers and how you have implemented their responses.
20. What openings or limitations have become apparent with this proposal? How are they at odds?
21. What will the primary functions of the development be?
22. Will the entire site be used for these functions?
23. Will there be access between parts of the site with different functions?
24. Do the proposed functions of the site fit with those of its surroundings?
25. Will there be external vehicular and disability access?


26. Has internal access for disability been considered?
27. If local transport links are not close, how has this been accommodated?
28. Can the function be altered if local needs change?
29. Have you made a local consultation or research survey?
30. Can emergency services get access?
31. Will this development be sustainable? Have you considered solar panels or collection of rain water?
The writer may work from a Design and Access Statement template and, as mentioned above, the length should reflect the scope of the project.
Good examples of Design and Access Statements:
1. We commissioned one for a project in Bromley which was to enlarge the existing double storey rear extension, to convert their garage to residential use and to add single storey side and rear extensions and and outbuilding for our client.
2. Our client in Croydon had a large, triangular garden on which they wanted to create a new, attached dwelling. So it was similar to a double storey extension but more elaborate as it was to become a new unit, whilst being sympathetic to the host building's hues, architectural style and building materials used.
3. Our client in Clapham had an ambitious development to demolish a run-down block of 4 flats and build a new, four storey block with 9 bespoke flats and featuring a mansard roof.
What is the difference between Planning Statement and Design and Access Statement?
A Planning Statement also presents technical details in support of an application, including how it will fit in context with its surroundings and local planning policies, but a Design and Access Statement tends to go further to discuss the historical timeline behind the concept for the proposal as well as addressing issues of access and design schemes. They are similar to Planning Statements though 'stronger' and slightly more expensive to commission. When a Design and Access Statement is not required, it is possible that a Planning Statement will be.
If you have an application in mind, we can do the drawings, submission and liaison with the LPA. We can also commission your Design and Access Statement, if one is needed.
Further Reading
SUBSCRIBE TO NEWSLETTER
We will send you the latest planning and architecture news