In an open plan kitchen design, the kitchen typically features an island or a breakfast bar that separates the cooking and food prep area from the rest of the room, while still allowing for interaction with family and guests. The design also often incorporates large windows or glass doors to let in natural light and create a seamless transition between indoor and outdoor living spaces. Here are some tips on designing an open-plan kitchen:


Checklist for your Open Plan Kitchen Design 
Plan the layout: Decide on the placement of appliances, work surfaces, and storage areas to ensure a functional and efficient workspace. Consider the work triangle, which refers to the distance between the sink, stove, and fridge, to create a logical workflow.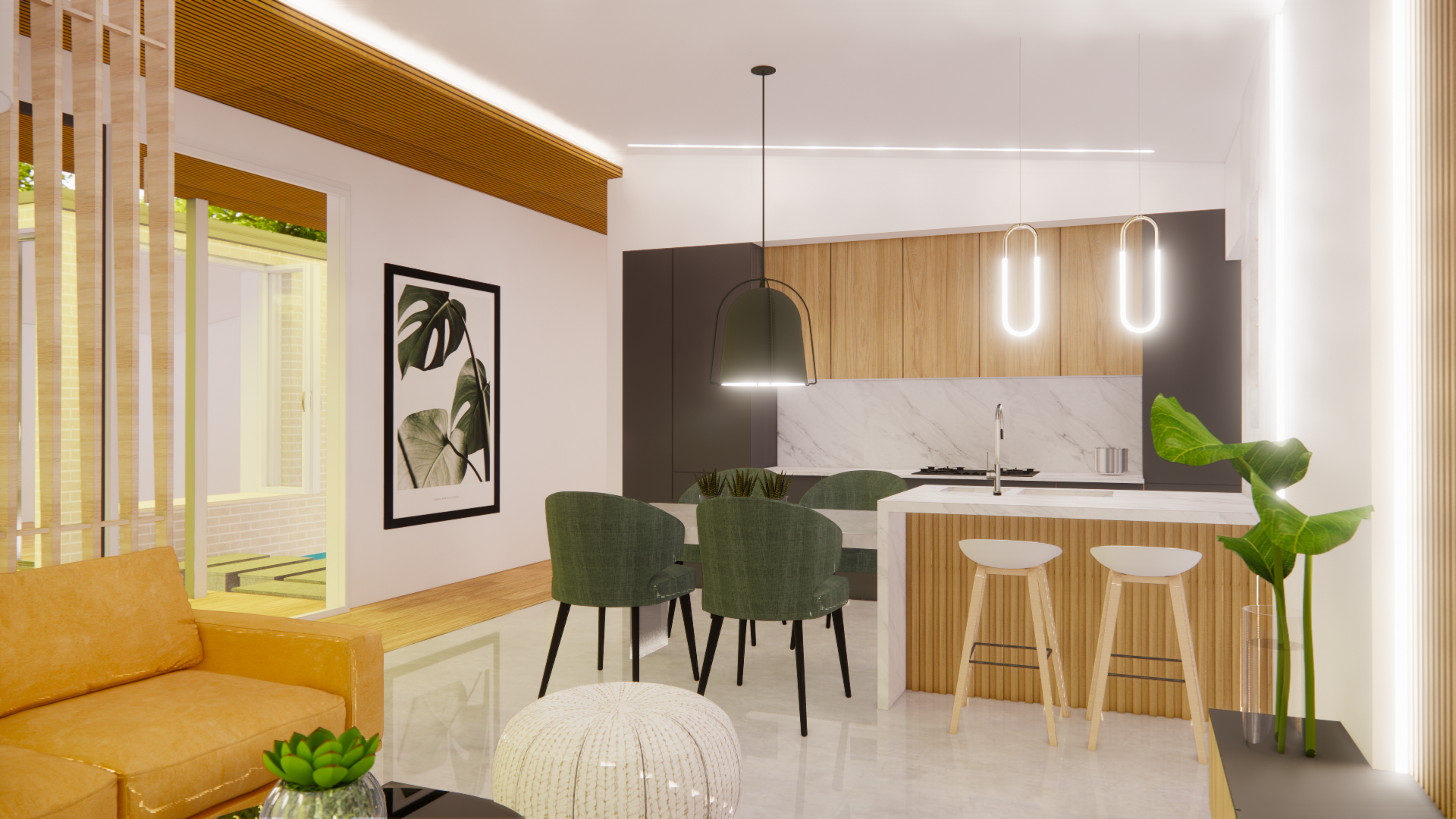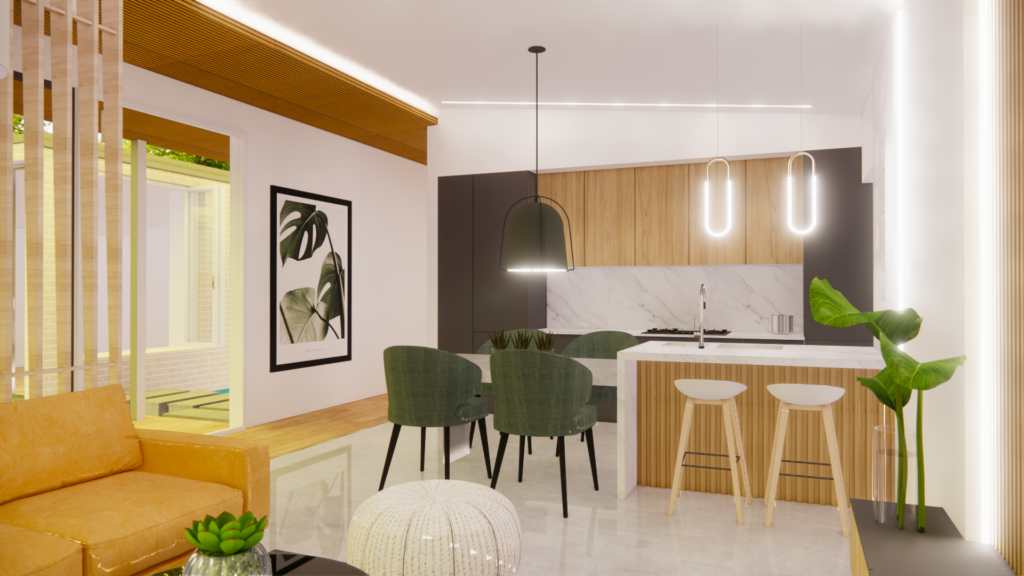 Choose materials wisely: Select materials that are durable, easy to clean, and can withstand heavy use. Flooring, countertops, and backsplashes should be chosen with care to ensure they complement the overall style of the space.
Lighting is key: Good lighting is essential in a kitchen, especially in an open-plan layout where natural light may not be sufficient. Consider task lighting for food preparation areas, and ambient lighting to create a warm and inviting atmosphere.
Create zones: Use furniture, rugs, and lighting to create distinct zones within the open-plan space. This will help to define different areas for cooking, dining, and relaxing.


What are the benefits of a Kitchen Extension?:
More space: Adding an extension to your kitchen can significantly increase the amount of usable space, allowing you to create a larger and more functional kitchen.


Improved layout: A kitchen extension can give you the opportunity to redesign the layout of your kitchen, improving the flow and functionality of the space.


Increased home value: A well-designed kitchen extension can increase the value of your home, making it more appealing to potential buyers.


Better natural light: A kitchen extension can bring in more natural light, making the space brighter and more inviting.


Enhanced entertaining space: An open-plan kitchen extension can create a perfect space for entertaining guests, as it allows for seamless transition between cooking, dining, and socializing.
Keep in mind that a kitchen extension can be a significant investment, both in terms of time and money. It's important to carefully consider your needs, budget, and design options before making a decision.