In this article, we will explore the key considerations for a triumphant flat conversion project, with insights from Extension Architecture, a leading architectural firm specializing in conversions and residential developments.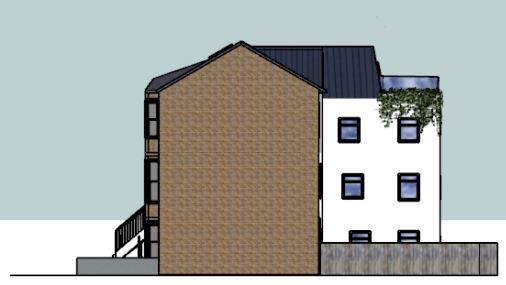 Feasibility Assessment:

Before embarking on a flat conversion project, it is crucial to conduct a thorough feasibility assessment. Extension Architecture's team of experts will evaluate the property's layout, structural integrity, and local planning regulations to determine the potential for conversion. This assessment will provide valuable guidance on the number of units achievable, potential space configurations, and any constraints that need to be addressed during the planning process.
Planning Permission:
Securing planning permission is a critical step in any flat conversion project. Extension Architecture will navigate the complexities of the planning process, ensuring compliance with local regulations and addressing any concerns raised by the local planning authority. Our experienced architects will prepare the necessary documentation, such as architectural drawings, planning statements, and supporting documents, maximizing the chances of a successful planning permission application.
Space Optimization:


Optimizing space is paramount when converting a property into flats. Extension Architecture will collaborate closely with you to create well-designed floor plans that maximize the usable area while providing comfortable and functional living spaces. Our architects will consider factors such as natural light, efficient room layouts, and storage solutions to ensure the flats meet the demands and expectations of potential tenants or buyers.
Structural Considerations:


A successful flat conversion requires careful assessment of the property's structural integrity. Extension Architecture will conduct a thorough structural survey to identify any issues or limitations that may affect the conversion process. Our team will work with structural engineers to develop appropriate solutions, ensuring that the building can safely accommodate the desired layout changes while adhering to building regulations.
Building Regulations Compliance:
Adhering to building regulations is crucial to ensuring the safety and quality of the conversion. Extension Architecture will collaborate with you to address all necessary aspects, such as fire safety, sound insulation, ventilation, and energy efficiency. Our team will prepare the required technical drawings and specifications, facilitating the smooth approval of building regulations and easing the construction process.
Project Management:
A successful flat conversion project requires efficient project management to ensure that each stage is executed smoothly. Extension Architecture provides comprehensive project management services, overseeing the construction process, coordinating with contractors and suppliers, and ensuring that the project stays on track and within budget. Our experienced project managers will keep you updated throughout the process, reducing stress and ensuring a successful outcome.
Conclusion:
Undertaking a flat conversion project can be a lucrative endeavor, but it requires careful consideration and expert guidance. Extension Architecture specializes in providing comprehensive architectural services for successful conversion projects. By addressing key considerations such as feasibility assessment, planning permission, space optimization, structural integrity, building regulations compliance, and project management, we ensure the smooth execution of your flat conversion project. With our experience and expertise, you can transform a property into desirable living spaces that meet the needs of tenants or buyers, ensuring a profitable return on investment.