Here at Extension Architecture, we are an award-winning group of architects, designers & project managers offering a turn-key approach to design & construction. Through careful planning and collaboration at every stage, we offer a tailored experience for each and every client. Your personal designer will be allocated to you to guide you through the process and see things through from planning & interior design all the way to construction and the final hand-over.
As of September 2022, we are proud to announce that we are a RIBA Chartered Practice and registered under the Architects Registration Board (ARB), giving us the opportunity to help even more of you achieve your dream space. Whether you are looking for a home extension, commercial planning consultancy, or a new build development, Extension architecture are here to help.
What Does RIBA Chartered Status Mean?
By definition from the RIBA website, a RIBA Chartered Practice is an, "architectural practice(s) endorsed and promoted by the RIBA (Royal Institute of British Architects). This accreditation sends a strong signal to clients, employees and the wider construction industry and shows that your business is committed to excellence in design and service delivery."
In an age where commitment to good design and sustainable practice are paramount, RIBA Chartered Status gives you the reassurance that due diligence and care will be implemented throughout your journey with us, providing reasonable care and experienced advice to gain the best possible results on time and on budget. 
As a RIBA Chartered Practice, we are bound by the RIBA Code of Professional Conduct, otherwise known as the Architects Code, setting out the requirements of, "Honesty, integrity and competence," in our service to you.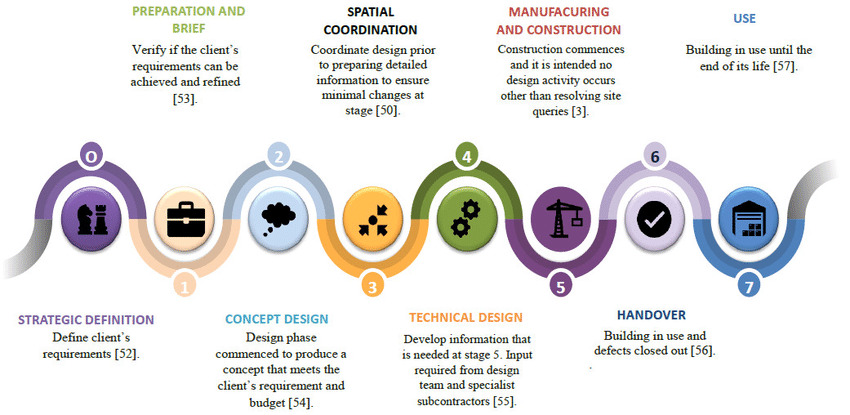 What are the RIBA Stages of Work?
Have you ever questioned how a construction project should be organised from beginning to end?
The RIBA Plan of Work is widely considered to be the baseline of design practices in the UK, setting out 
how
a project should be considered at every stage, from strategic definition and the preparation & briefing (RIBA Stages 0-1), Concept Design, Spatial Coordination & Technical Design (RIBA Stages 2-4, through to Manufacturing & Construction, Handover and Use (RIBA Stages 5-7). These are often split into three generalised stages – Consultancy, Planning & Construction, however, the RIBA Plan of Work establishes exactly what should be considered at each stage, fragmenting the process into 7 distinguished stages.
Of course, extending your home and building a new development of homes are projects of completely different scales, however, architecture practices are expected to implement the RIBA Stages of Work to suit each project in a unique way. However, the stages set out the core strategies every step of the way, including guidance on how to define the brief, core taks throughout the design process, information exchanges and the optimal procurement routes.
What Does RIBA Chartered Status Mean for You?
As a RIBA Chartered Practice, we are bound by the RIBA to offer a completely honest, integral and competent service at every step of our journey with you, and follow the RIBA Stages of Work to deliver exceptional service and results.

In doing so, the RIBA gives you the assurance that we are a qualified practice bound on a professional level to provide you with exceptional service and expert advice from RIBA stages 0-7, no matter what the scale or complexity of your project.




Extension Architecture: RIBA Stages
Here at Extension Architecture, we specialise in managing a project from start to end using the RIBA Stages of work. But what do these mean?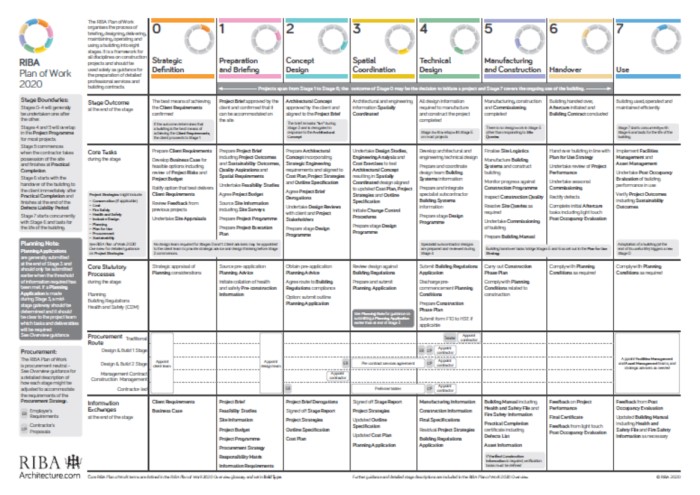 RIBA Stage 0: Strategic Definition
RIBA Stage 0 involves engaging with a potential client to determine the feasibility of the project. This involves listening to the client's requirements and evaluating how this is going to be achievable, prior to beginning the design process. Key tasks involved at this stage include:
Preparing client requirements,
Developing a business case and reviewing project risks & budget requirements,
Examine the best means of meeting the project requirements,
Reviewing past examples and local precedents to determine the feasibility of a project,
Undertaking background research into the proposed development site.
The outcome of RIBA Stage 0 should be the appraisal and confirmation of the best means of meeting project requirements before engaging in the further stages.
RIBA Stage 1: Preparation & Briefing
RIBA Stage 1 is where the client will approve the intentions of the architect, and begin to move forwards by detailing the project outcomes and spatial requirements. This RIBA Stage incorporates:
Finalised feasibility studies,
Agreeing the project budget,
Sourcing all site information including measured site surveys,
Preparing the project programme and estimated timelines,
Sourcing pre-application advice from the local planning authority.
The final outcome of RIBA Stage 1 should be the project brief and programme agreed between the client and architect so that the project can progress into the design phase.
RIBA Stage 2: Concept Design
RIBA Stage 2 is where the design process begins. Using the previously gathered information, we will begin to develop architectural concepts aligned with the project brief and budget requirements. This includes:
Developing architectural drawings and concept designs,
Agreeing the ebst means of meeting the project brief,
Undertaking design reviews with clients and stakeholders,
Preparing the design programme.
The outcome of Stage 2 should be obtaining pre-application advice (if applicable) and agreeing the best route to building regulations compliance, and above all, finalising the design for planning and the further stages.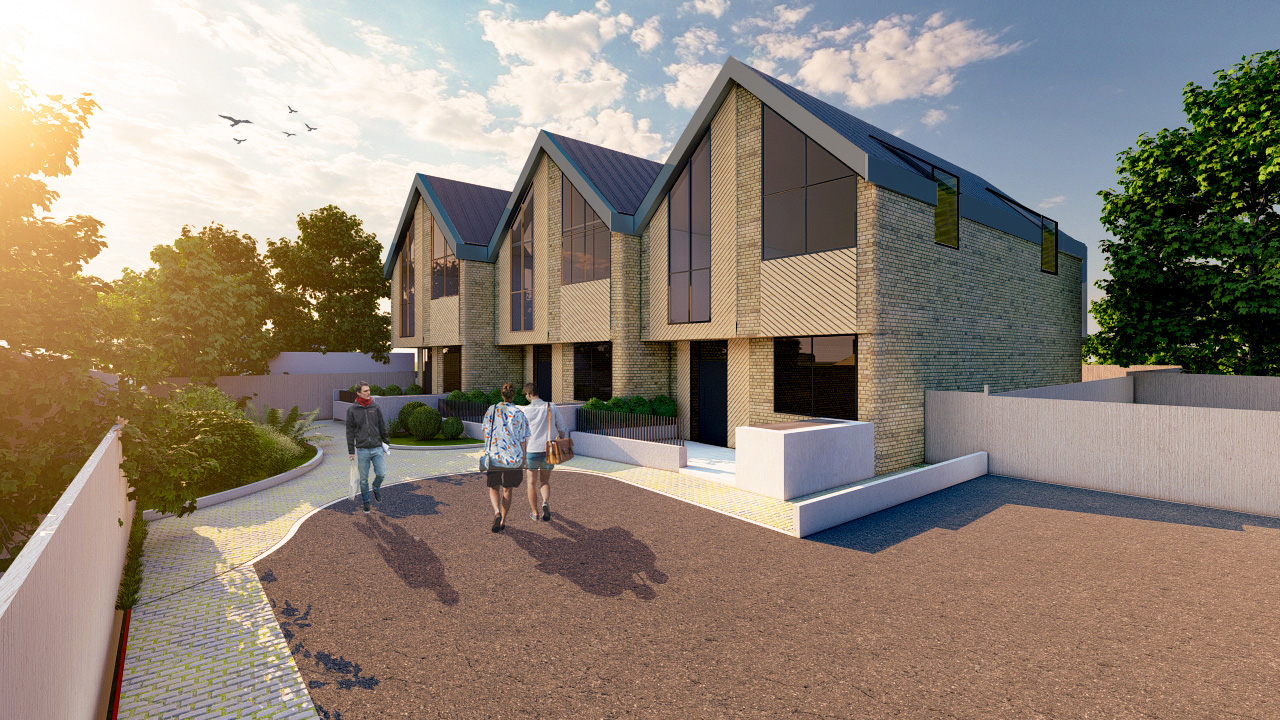 RIBA Stage 3: Spatial Coordination
RIBA Stage 3 will ensure that the design concept sufficiently meets the clients spatial requirements, by undertaking design studies and costing exercises to test the concept outcomes in line with the project requirements. This includes:
Design studies and building control compliance testing,
Updating cost plan, project strategies and outline specifications,
Submission of relevant planning applications.
The typical outcome of RIBA Stage 4 will be that all architectural and engineering information will be coordinated ready to send to the relevant third parties and consideration of the technical design.
RIBA Stage 4: Technical Design
RIBA Stage 4 will detail the architectural and engineering details ready for submission to building control and construction. This includes:
Developing architectural and engineering details,
Preparing systems and detailed design programme.
The outcomes of RIBA Stage 4 include the finalising of all building systems and technical information, including building regulations drawings and structural calculations, for submission to building control and any associated discharge of conditions applications for the planning department at your local council. An outline of the construction phase plan, if applicable, is expected to be considered at this stage.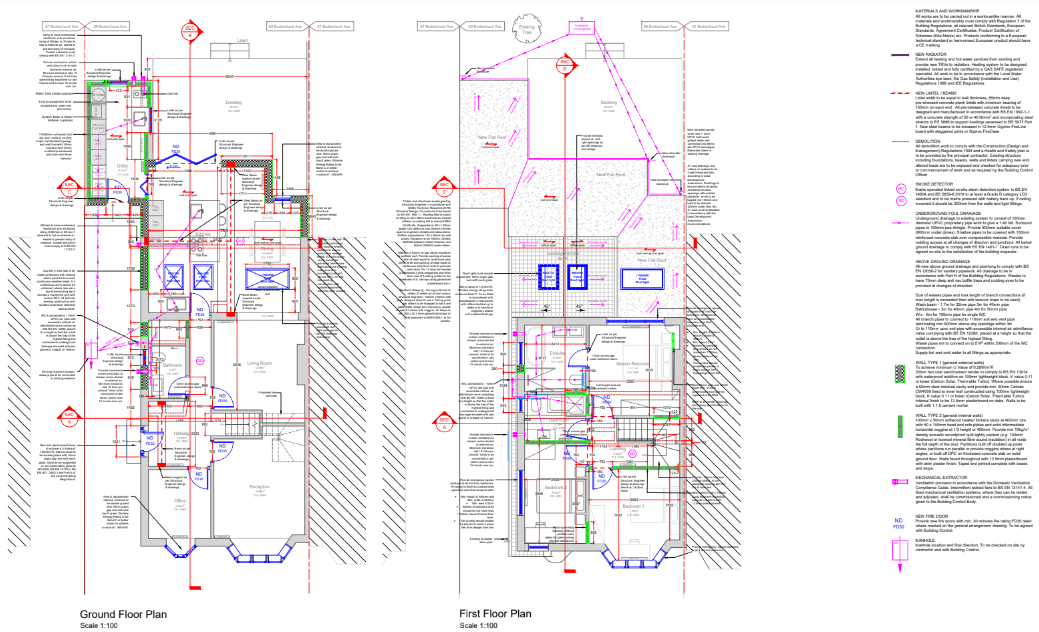 RIBA Stage 5: Manufacturing & Construction
RIBA Stage 5 is commonly referred to as the construction stage, where all information will be implemented and delivered on site by contractors and associated workers. As your architect, Extension Architecture will oversee this process, by:
Finalising site logistics and the construction management plan,
Minitoring site progress against the construction programme,
Inspecting construction quality,
Resolving on-site queries and issues as required,
Beginning preparation of the building manual.
The outcome of RIBA Stage 5 is that manufacturing, construction and commissioning will be completed, and any planning conditions related to construction will be addressed.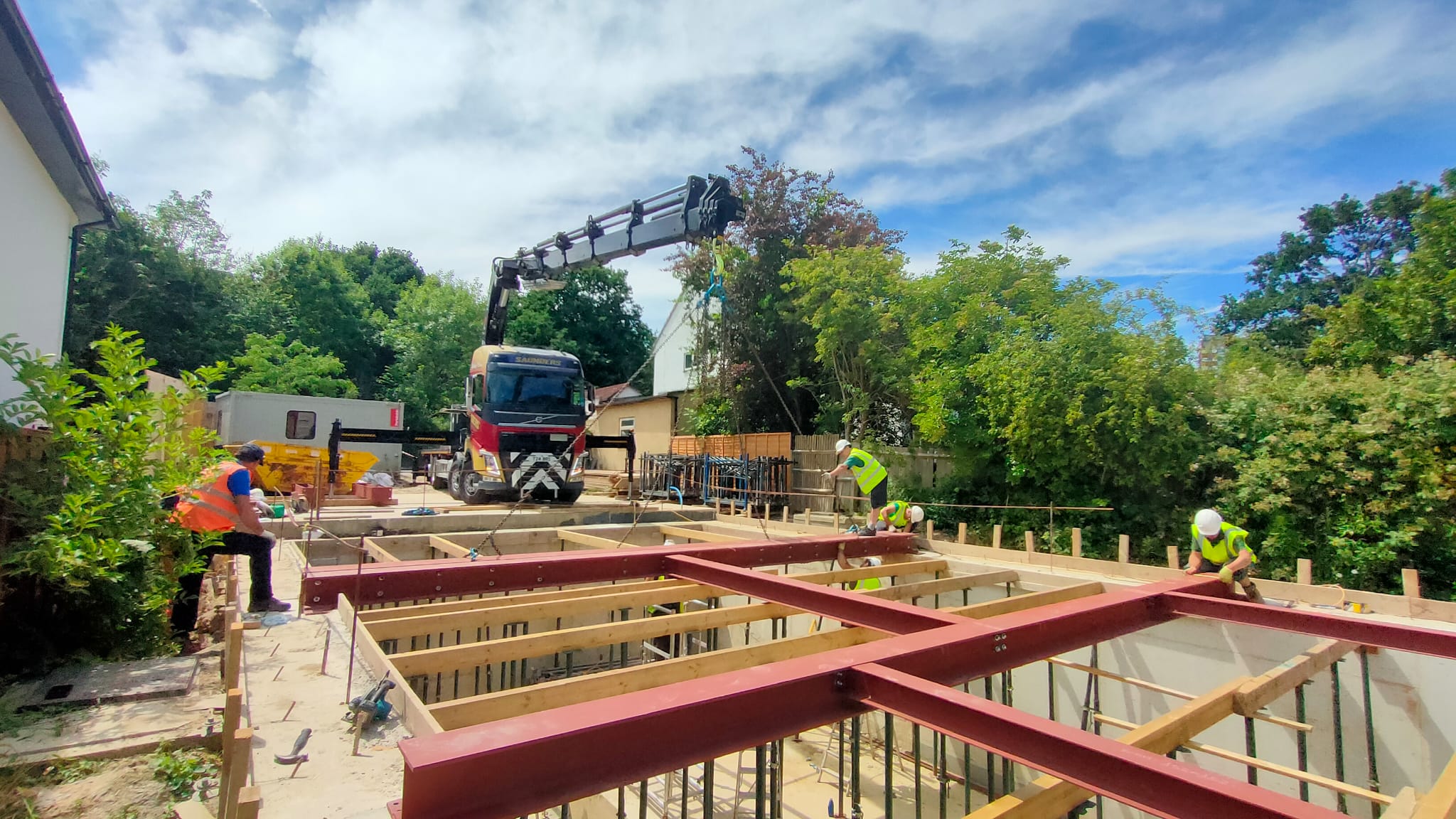 RIBA Stage 6: Handover
RIBA Stage 6 is when construction has been completed and involves the final handover back to the client. All agreed aftercare will be initiated, and the building contract will be concluded. This stage includes:
Handover of the building in line with the Plan for Use strategy,
Undertaking a review of project performance,
Undertaking seasonal commissioning and aftercare,
Final Snagging and the rectification of defects,
Completion of a post-occupancy evaluation and aftercare tasks,
Compliance with final planning conditions as required.
Once complete, outcomes will be the building in occupancy by the client, and all aftercare/rectifications in progress.
RIBA Stage 7: Use
RIBA Stage 7 is where the building will be in-use by its occupants, being used, operated and maintained efficiently. This includes:
Implementation of facilities and asset management,
Undertaking a post occupancy evaluation of the building performance,
Verify project outcomes including sustainability requirements.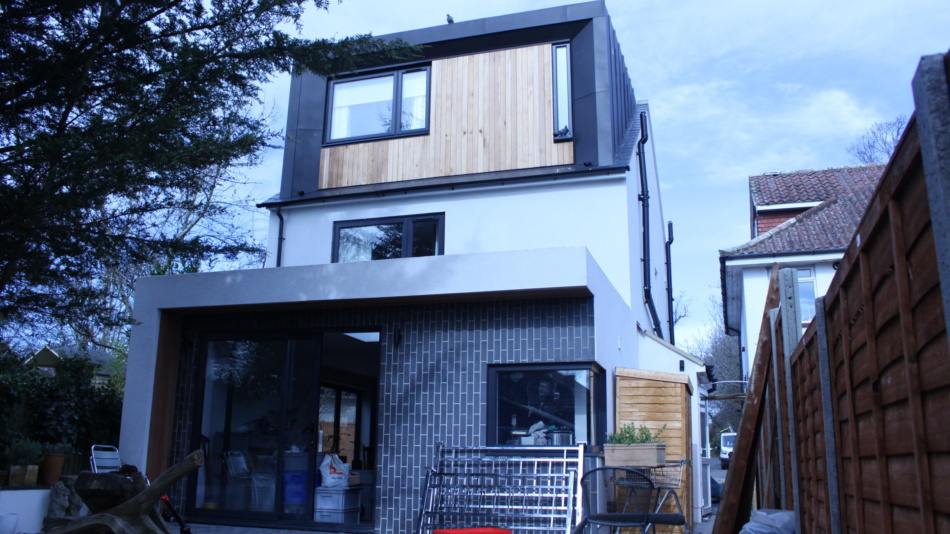 Are you looking for a RIBA Chartered Architect Near You?
If you are looking for a RIBA Chartered Architect to assist you with your plans of a residential or commercial project, then look no further!

Extension Architecture are a London-based RIBA Chartered practice working in the residential and commercial sectors across Greater London and the Home Counties. No matter what your project entails, speak to our specialised team of RIBA Chartered architects, designers, ICE Chartered structural engineers and project managers and find out how we can help you today.