So you have decided you want to extend your home. London house prices mean it is too expensive to move and you are settled where you are; you just need more space. What's the first thing you should do? Decide where to put the extension? Debate whether it should be single or double storey? Fantasise about the value it will add to your property?
The first thing you should do is call your architect and ask them to come and do a full site survey.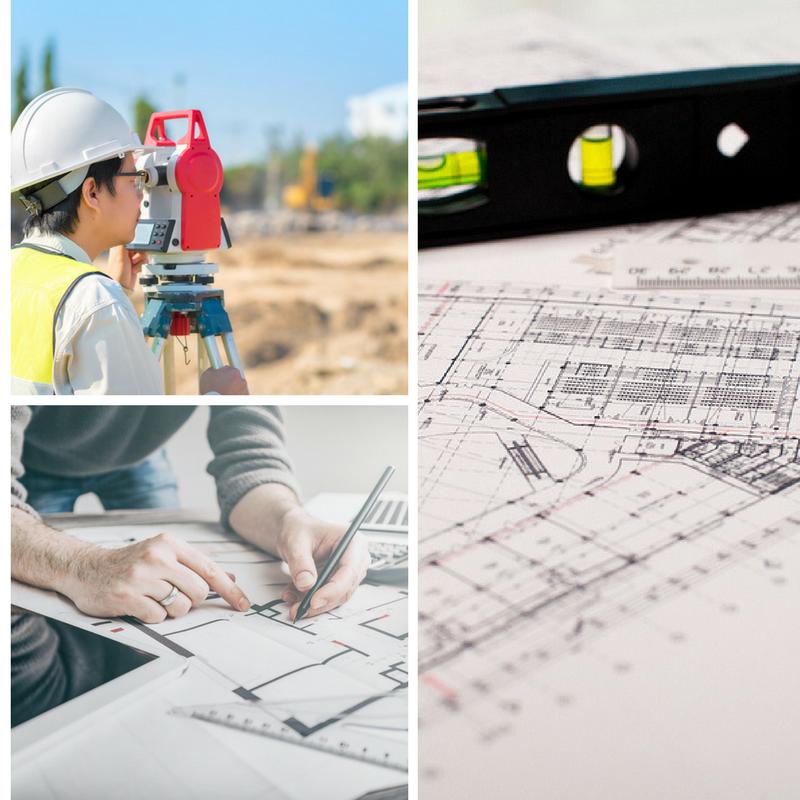 Why have a full site survey done?
Having an architect come and survey the site of your property means your extension is much more likely to be a success. A site survey will mean you can maximise your investment and get the space you have been dreaming of.
A survey will also mean your extension is safe and compliant with building regulations. The local council can order your extension to be removed if it does not comply. But that could be the least of your worries if it slides off your existing property entirely after a couple of years.
What will the architect do on the site survey?
An architect carries out a site survey to help with the design of the proposed extension so needs to look at all aspects of the site. Measurements and photographs of the area will be taken to enable them to draw an accurate visualisation of the designs.
The architect is likely to ask themselves the following questions:
What is the ground like?
The type of soil the house sits on will affect how deep the foundations need to be, or whether you can have a single storey extension or a double storey extension. This is because different soil has different weight bearing capabilities and reacts differently to moisture and other elements. 
The area around your home will be examined too to ensure an extension will not encroach on underground pipes or sewer access. 
What access will be needed or available once the extension is built?
Will you need to get a car near your kitchen extension to unload the shopping? Does your living room extension take up the only available parking space? Can emergency vehicles access the property if necessary? Your architect should discuss these questions with you.
If your new access location requires you to cross somebody else's land you will need to approach them for authorisation.
The practicalities, permissions and safety of access points need to be considered.  Planning regulations have special stipulations about access, some helpful details of which can be found here.
Are there any listed buildings or protected sites nearby?
The construction methods, size and design of your build can be affected if there are buildings nearby which require special consideration. Construction can be seriously restricted if, for example, the vibrations will damage a nearby historic site.
Similarly, being in a nearby conservation area could restrict any planning application made if the construction or finished extension could have a potential impact on wildlife or vegetation. 
Your architect will survey the local area and conduct thorough searches to check for any restrictions.
What is the best orientation for the extension? 
Your architect will examine the site and consider the aspect, views and exposure and incorporate this into their design. For example, a north facing bedroom might need thicker walls or better insulation to keep it cozy in the winter months. An unpleasant view, for example a nearby factory or treatment plant, will be avoided if at all possible. 
Your neighbours need to be considered too. An extension which blocks light into your neighbour's home is likely to be contested. 

Building regulations and planning applications
Building regulations make sure your home is safe and comfortable. Your Extension Architecture architect will do detailed building regulation drawings to ensure your project complies with these. Click here to see our credentials.
We are experts in planning permission applications. Once your site survey is complete and you are happy with the designs, we will submit an application on your behalf, consisting of:
All existing drawings of the property (floor plans, elevations, sections)
All proposed drawings (floor plans, elevations, sections, site plans)
A detailed Design and Access Statement (if required)
Heritage Statement, Flood Risk Assessment, Arboricultural Report etc (we will advise if these are required for your planning applications)
Site plan and block plan, Ordnance Survey Map
Application forms, Notification letters, CIL Questions
 Our expertise and thorough planning will maximise your chances of getting permission granted.
Get In Touch
Do you want to start the process to transform your living space and create something new for your home? Talk to us and let us help you design the perfect extension for your home. We're ready to listen to you.
To learn more click here! 
Email us at [email protected] or phone 0203 409 4215. On our website, you'll also find a Request A Free Quote form, which you can send to us and we'll get back to you right away.