As the heart of your home and a place where family can come together irrespective of age or gender, your new kitchen extension should reflect your personal identity down to the last handle. Whether you prefer a more traditional, shaker style British-made kitchen, or a contemporary German engineered kitchen- that choice is entirely up to you. However, from the worktops to the doors to the handles, every individual element of a kitchen extension is something which will need to be specified, and if chosen wisely, can lead to a stunning and cohesive result that is truly the centerpiece of your home.
"Did you know that the average adult spends approximately 1 hour in the kitchen each day? It is almost always the right time to renovate and give your kitchen some much needed TLC and boost your cooking confidence!"


When people think of home renovations, we frequently think of the kitchen and living spaces as the primary spaces to reimagine. With a new Kitchen costing anywhere from £4,000 to £40,000, it is important to understand that the investment can have an overwhelming impact on the final outcome, and by opting for a higher quality brand, you can be assured that it will be of a high standard, ingenuitive and, above all, it will last you years to come. When making an investment meant to last through time, it is even more important to consider how you will feel using your kitchen extension in the future.



#1: Start Planning your Kitchen Right at the Beginning of your Project!


When planning your kitchen extension, we cannot stress enough the importance of imagining how you want your kitchen to be laid out before making any decisions in terms of room layout or external design!
As the centrepiece of your house, the kitchen is where the average adult spends the majority of their time whilst at home. Therefore, if you leave the kitchen design right until the end of your journey, you risk finding out that there is not enough space to pull everything together just as you imagined it!
By having a solid understanding of layout, size, and budget, our designers will be able to help bring the kitchen and planning permission together as one concise package just how you intended.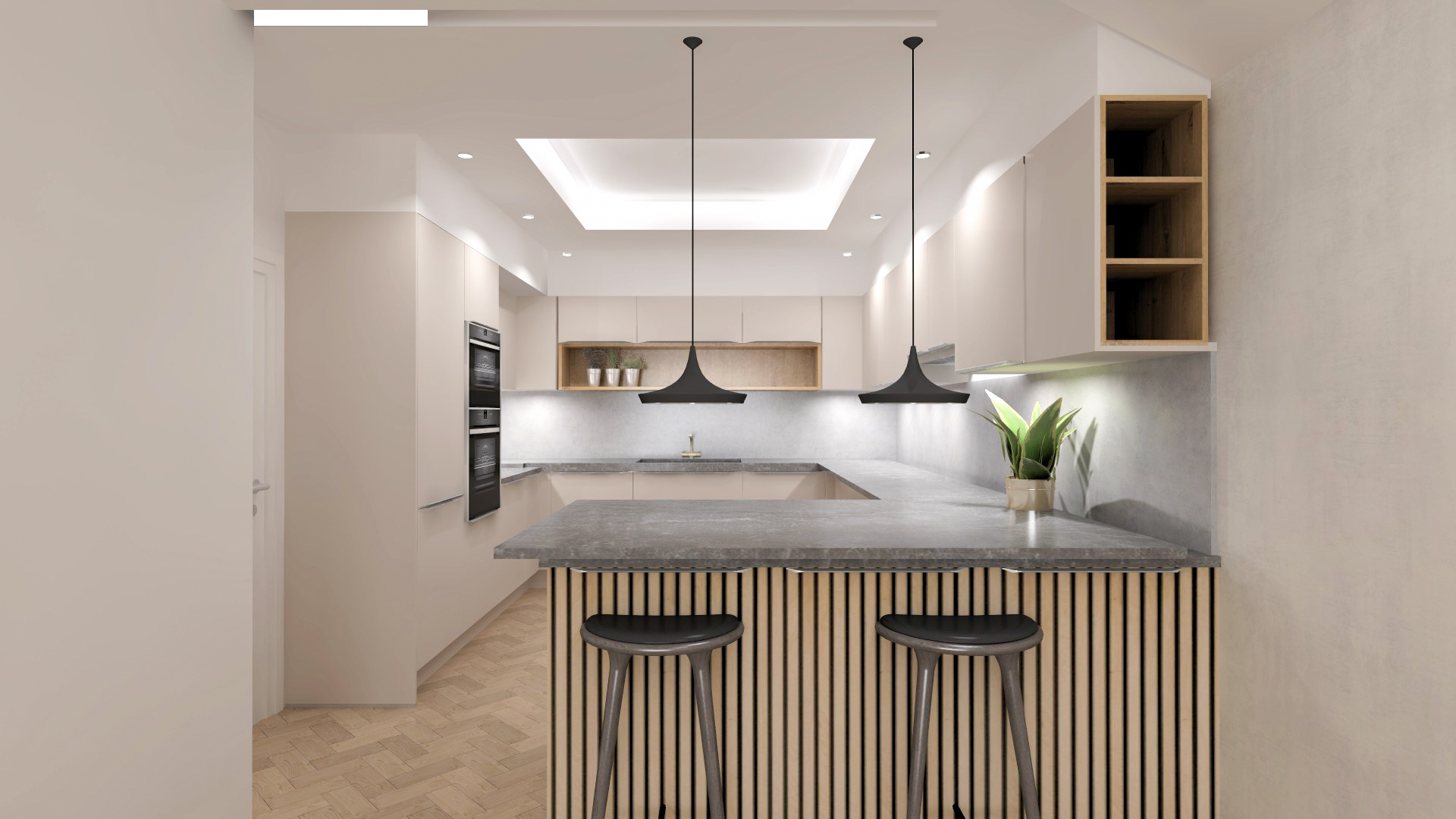 #2: Bring as much natural light in as possible!
The importance of natural light in your bright kitchen extension is unparalleled, and can completely transform the space into a bright, warming atmosphere. The best ways to achieve this is via the inclusion of large skylights and extended glass panels or doors. Some even choose to go to the extreme of creating a kitchen orangery extension or glass kitchen extension, flooding the family oriented space with natural light and colour!
When you are planning your modern kitchen extension, natural light does not only provide a great aesthetic resolution, but also provides the much needed focused task lighting when cooking for  and entertaining your family and friends.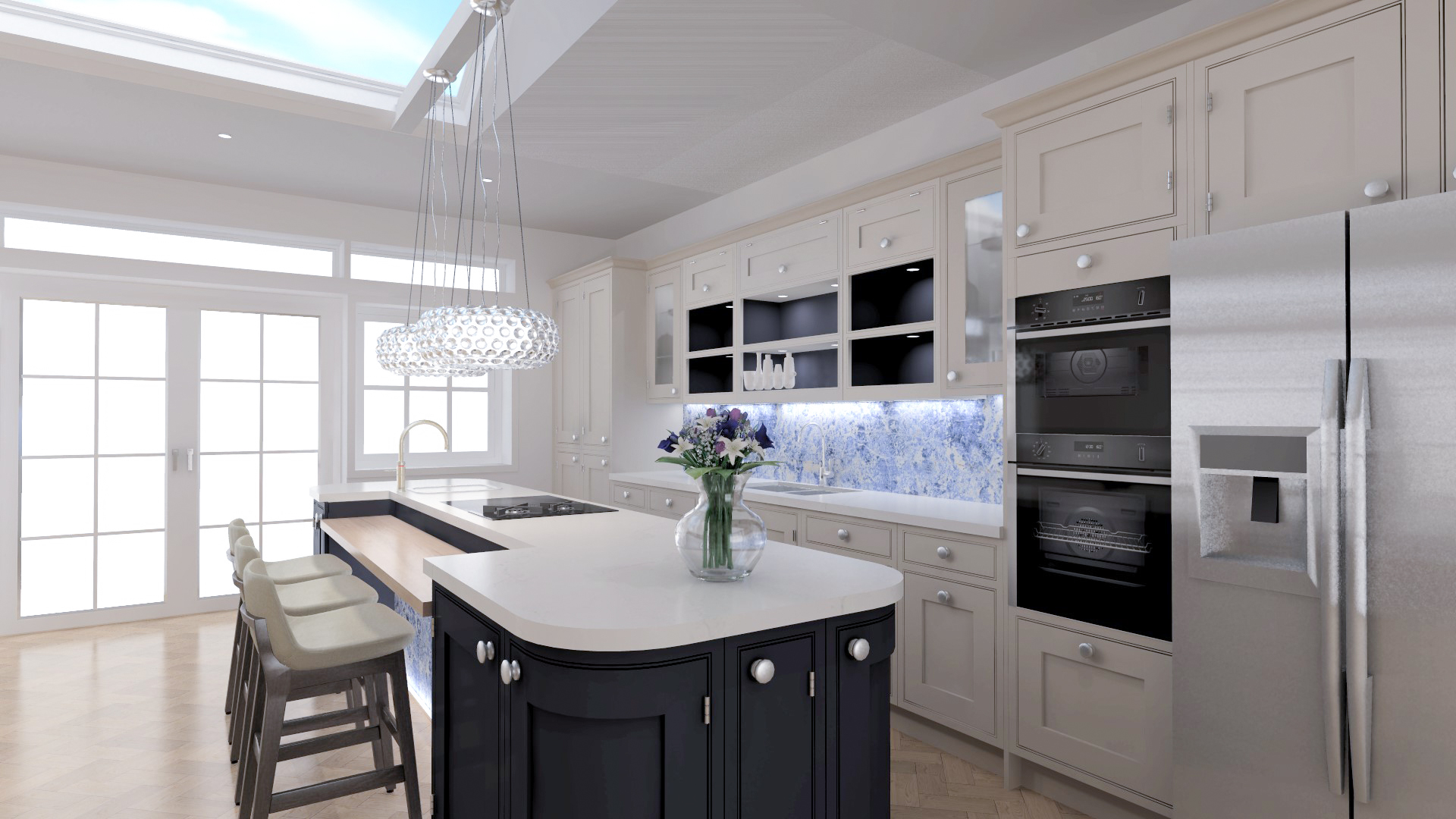 #3: Maximise storage space with Innovative Designs!
Most people underestimate how much storage space they will need when designing their kitchen extension, but here at Extension Architecture we will not only help you to create the perfect space, but maximise storage by using space otherwise unusable through innovative thinking and detailing. Our expert architects and planning consultants are on hand to provide great small kitchen extension ideas aimed at maximising your new space.
Have you ever been at the receiving end of a poorly designed kitchen, with unreachable corner cabinets and cabinets too high to reach the top shelf? We will help to ensure that none of that is the case, incorporating innovative designs and technology wherever possible to bring your kitchen into the modern age.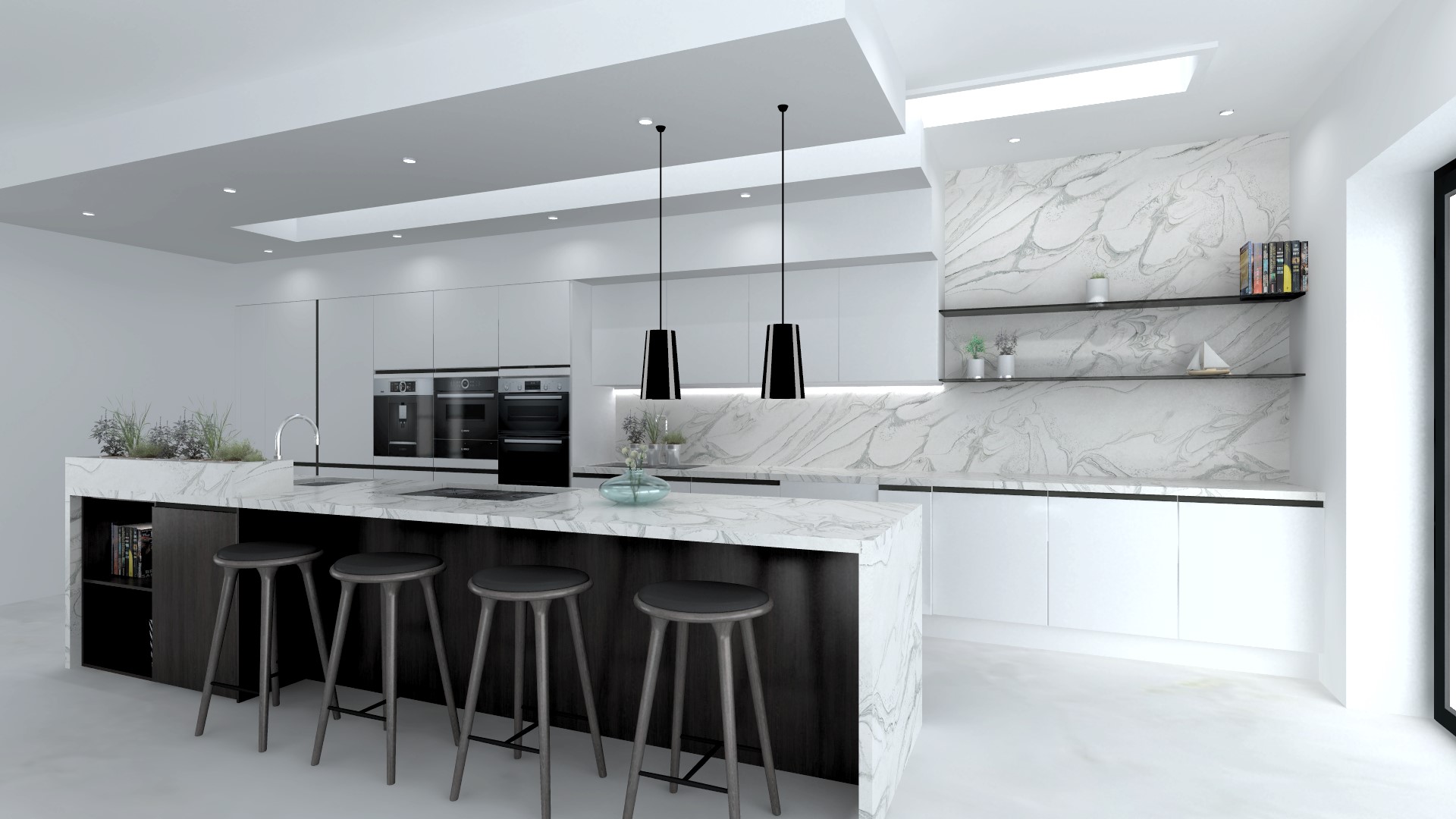 #4: Choose your material palette wiseley!
In addition to Top Tip #4, materials and colours can have an overwhelming impact on the final outcome of your kitchen extension.
It has become a trend to adopt simple and elegant kitchen designs, but here at Extension Architecture, we are not only masters of this, but also love to push the boundaries and throw in individuality at every step of the design process.
Whilst we agree that light tones and timeless designs are important, why not consider adding a feature island with contrasting cabinet colours? Why not add a centrepiece splashback of polished concrete or marble? When designing your kitchen, the possibilities are endless, and most trusted manufacturers offer a bespoke service. Although the word bespoke may sound expensive…. Investing in your kitchen may be one of our best tips of all, as it will not only lead to a timeless and durable result, but also has the opportunity to increase the value of your property by up to £80k!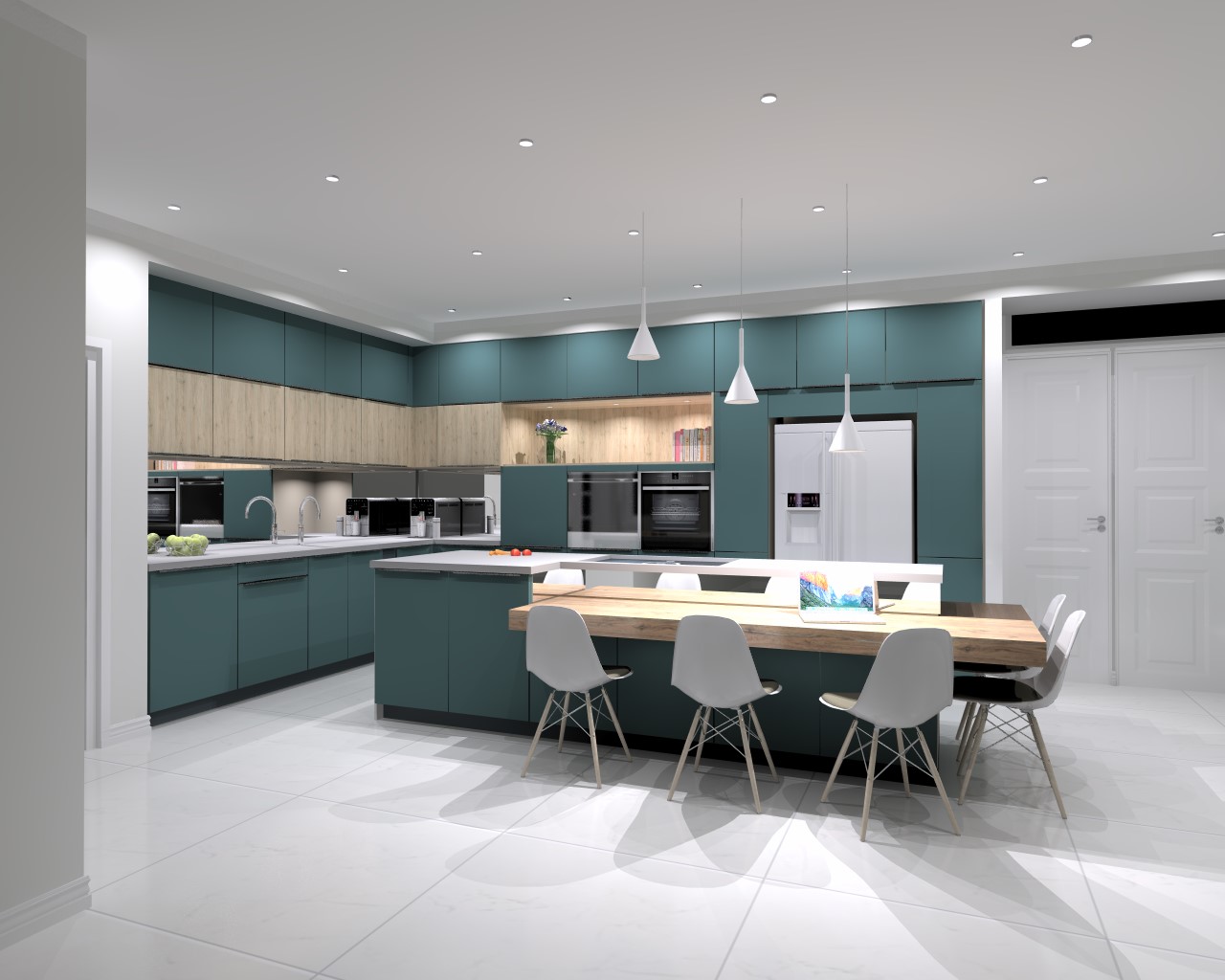 #5: Choose High Quality Fixtures & Fittings!
Similarly to Top Tip #4, choosing high quality fixtures and fittings is one of the best kitchen extension investments you can make, and will make your new kitchen extension truly shine!
Here at Extension Architectures, we have spent years building up a relationship with brands to become trusted suppliers of three market-leading kitchen brands and a variety of appliances including BORA, NEFF, Quooker, Qualitex, Bosch, Samsung & RAK Ceramics, all offering healthy trade discounts!
Not only do the products of these reputable brands look and perform great, they are also designed to be timeless and durable, making them a wise investment and one which will stand the test of time. If you're renovating a property for sale or renting, kitchens featuring high-quality brands will also undoubtedly boost the property value for potential buyers!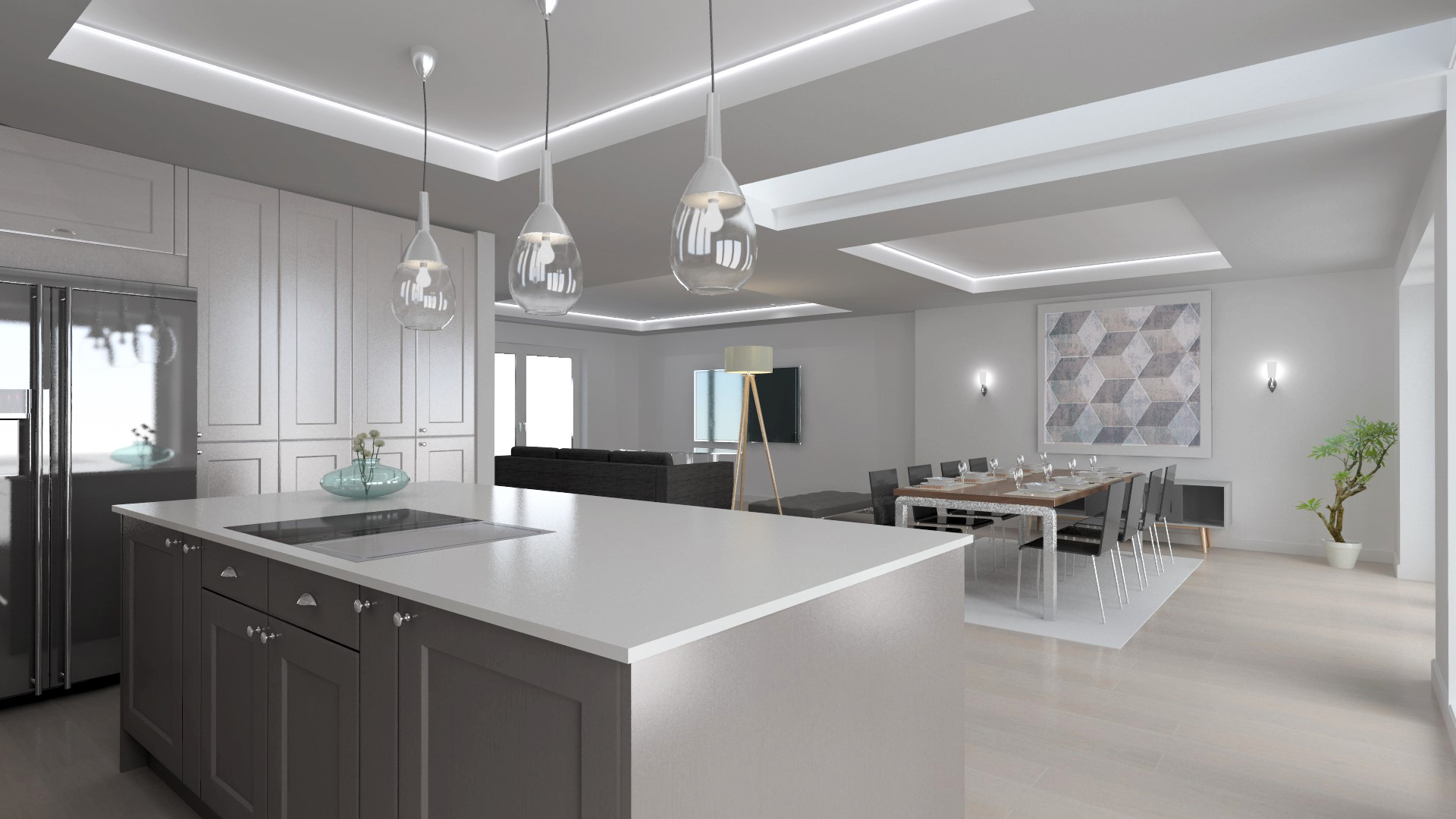 Want more kitchen extension ideas? Get in touch today to hear from our expert designers on how we can help you to maximise your space!
If you need some kitchen extension ideas or need an expert kitchen designer to help plan your dream home, contact Extension Architecture today for a personalised quote and tailored service to get the ball rolling!