Add open living space with a rear extension
If you are looking for an architect for some rear extension ideas, Extension Architecture are architects based in London.
We work in all boroughs within the M25 (and beyond).
Types of Rear Extensions we deal with
Detached house
Semi detached house
Terraced house
Pitched roof
Flat roof
Rear extension with skylights
Rear extension on top of single storey extended room
Featured Case Study:
Rear Extension in Elmbridge
This detached property is located in Molesey, Elmbridge. The client wanted to achieve a space in which he could continue to work from home but in a more user friendly and spacious environment. The client requested for the proposed space to remain private however still connected to the rest of the home.
More Rear Extension Projects
---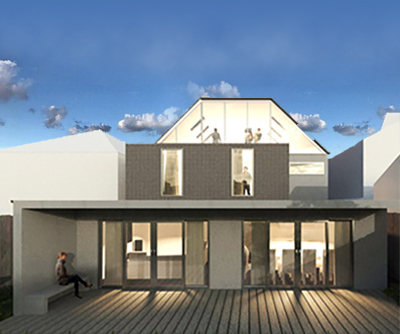 Rear Extension & Loft Conversion in Kingston
The brief was to enlarge the property via a double storey rear extension, loft conversion, internal re-figuration and a porch. Planning permission was granted due to the sensitive response to the site and character of Kingston area.
See Full Case Study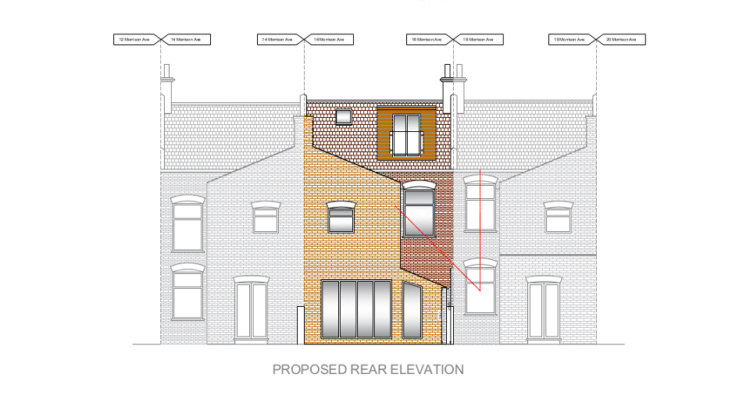 Rear Extension & Loft Conversion in Haringey
Based in Haringey, this attached home is to be extended into a loft as well as a single storey rear extension.Ours was the first planning permission to be accepted on their street.
See Full Case Study
The Benefits
Double storey side or rear house extensions could give your family a good amount of added internal space, even if the upper storey is stepped (to avoid overshadowing). This is especially the case if your house is detached; there is ample space to the boundary; planning consents are given and your funds (for the 2 storey extension cost) can allow for the maximum extension size feasible.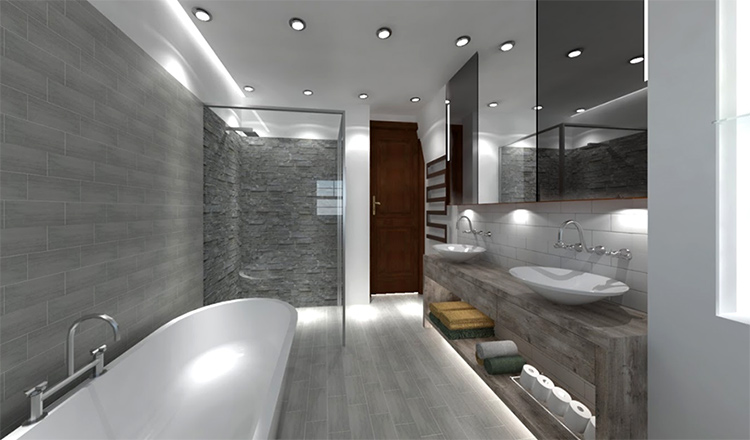 Part of our recent Double Storey extension design in Hertfordshire.
However, there are certain planning routes which a good Planning Consultant can help you with, even if all the above criteria are not the case with you. Therefore it is advisable to find an architect who works with Planning Consultants in order to get you the most added value, and the optimum route for approval. They will know your local policies and what kind of design has been approved the most.
Options for Use
Your new spaces could also incorporate some internal re-configurations to add or subtract wall divisions, creating larger, open living spaces or more rooms respectively. The additional space could be a nursery, a study, a bedroom, an extra bathroom or an open kitchen / diner. If you have considered kitchen extension ideas or are wondering: "How much does a kitchen extension cost?", EA is launching its own kitchen service: which currently has a good promotional discount.
Rear Extension for Terraced or Semi-Detached Houses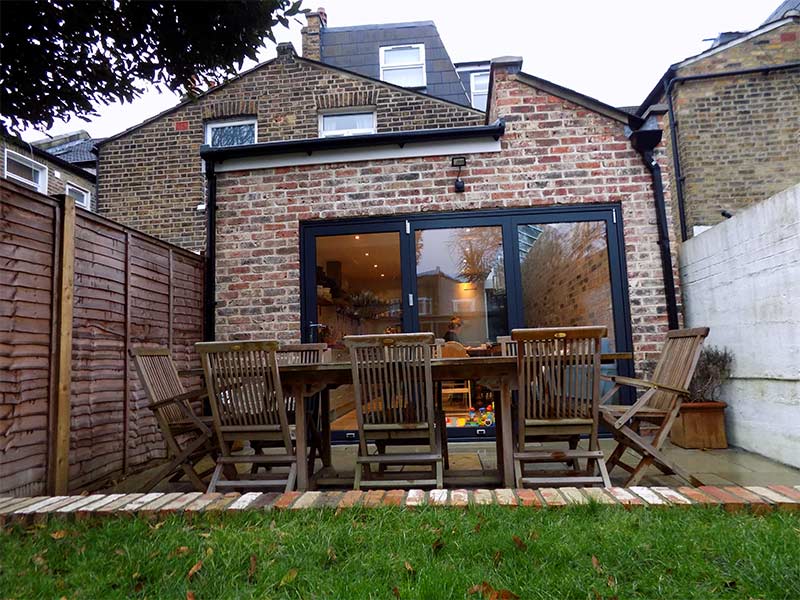 Attractive extensions are feasible, even in a built-up area.
Even if you live in a Victorian terraced house, or would like to see kitchen extension ideas for semi detached houses, it is usually feasible to extend your property with a great new living space.
Rear Extension for Detached Houses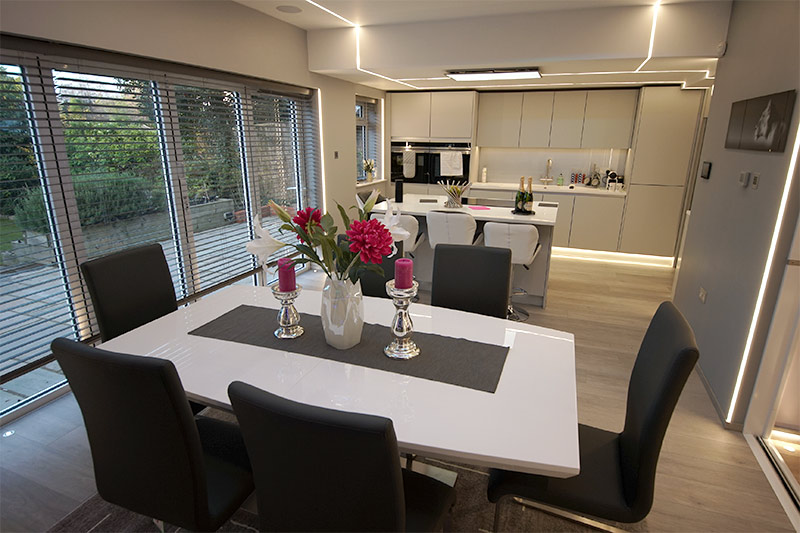 One of our recent extensions used smart home technology.
Granted, if you are in a detached property that is screened by tall trees, there is less contention in terms of getting a larger, contemporary design passed. Our team are good at matching materials on the host building so that even traditional 1930s detached house extension ideas can be up-to-the-minute.
More examples from our portfolio
There are many rear extension ideas that are both practical and stylish. Here are projects from our rear extension ideas page. Our objective is to offer creative planning strategies and for our designs. We achieve the wow factor for every extension, however large or small.