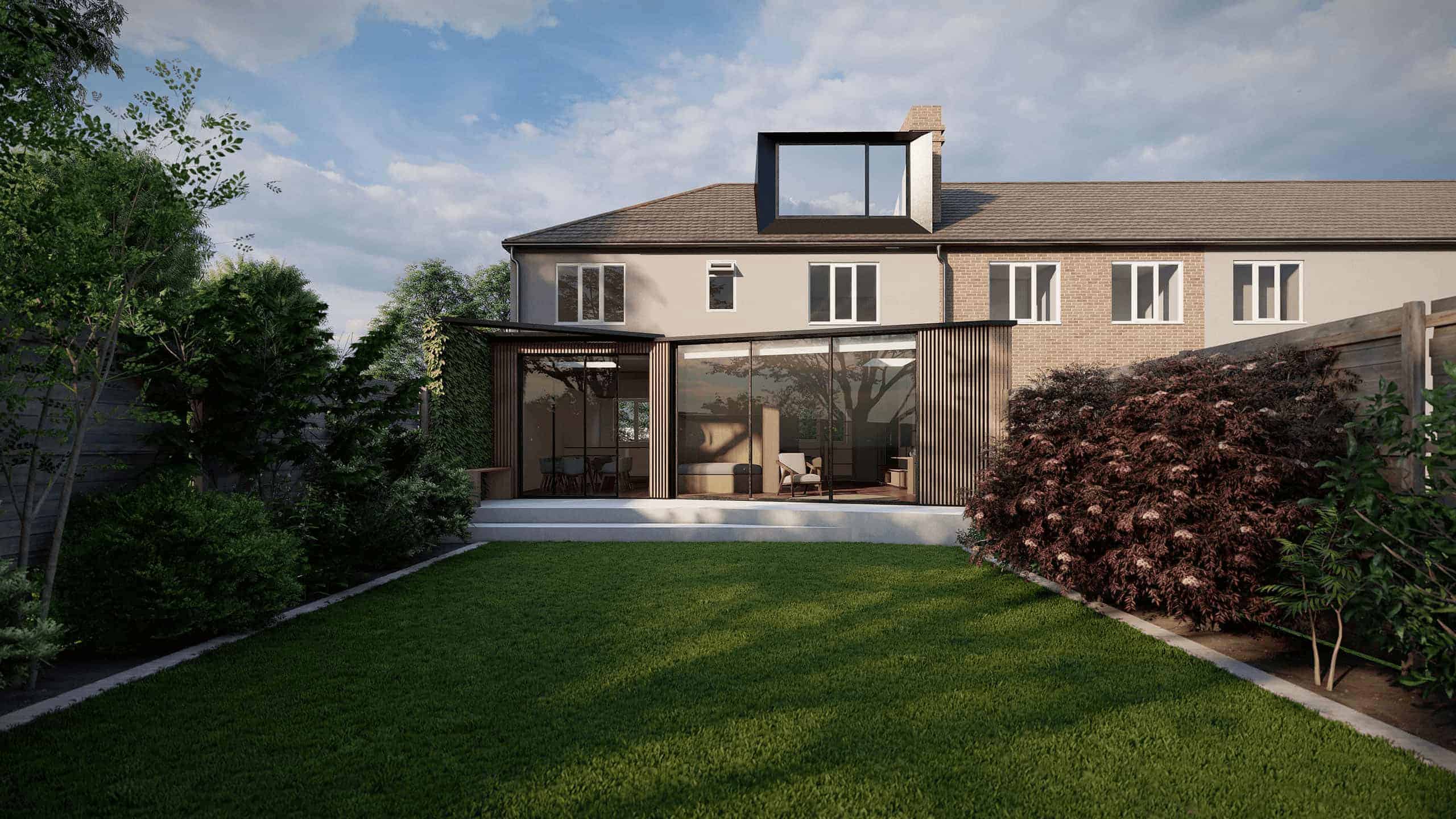 Our Services for Rear Extension
A rear extension is a fantastic way to add extra living space to your home. Whether you're looking for a new kitchen, an extra bedroom, or just a space to relax in, a rear extension is the perfect solution. The best part is you don't have to move house to get the space you need.
Rear extension ideas are plentiful, and the options are endless. From contemporary designs to traditional styles, there's something for everyone. You can create an open-plan living area, add a new kitchen, or even build a separate living space for guests. The choice is yours.
For commercial buildings, a rear extension could prove very popular with your employees and your customers. Offices always benefit from larger London kitchen extensions, while a storefront might want to add a dressing room or widen the footprint of their building for additional floorspace. 
Featured Case Study:
Large Rear Extension & Garage Conversion with Interior Design
Situated in a quiet, residential Street in Wallington, South London, this 1940's detached home required a complete renovation and extension to transform it into a home suitable for modern-day living for a growing family.
Designing Your Rear Extension
In terms of design, the possibilities are endless. You can choose from a range of materials, such as brick, stone, glass, or wood, to match the existing style of your home. Additionally, you can opt for a flat or pitched roof, or even a skylight to let in more natural light.
One of the great things about a rear extension is that you can make it completely unique to your home. You can choose the size, shape, and style that works best for you. Whether you're looking for a minimalist design or a more elaborate one, you're sure to find the perfect solution.
If you're stuck for rear extension ideas, contact our team today and we can set up a consultation to discuss plans for your building. Our architects and designers are industry experts, and our team has completed a wide range of projects.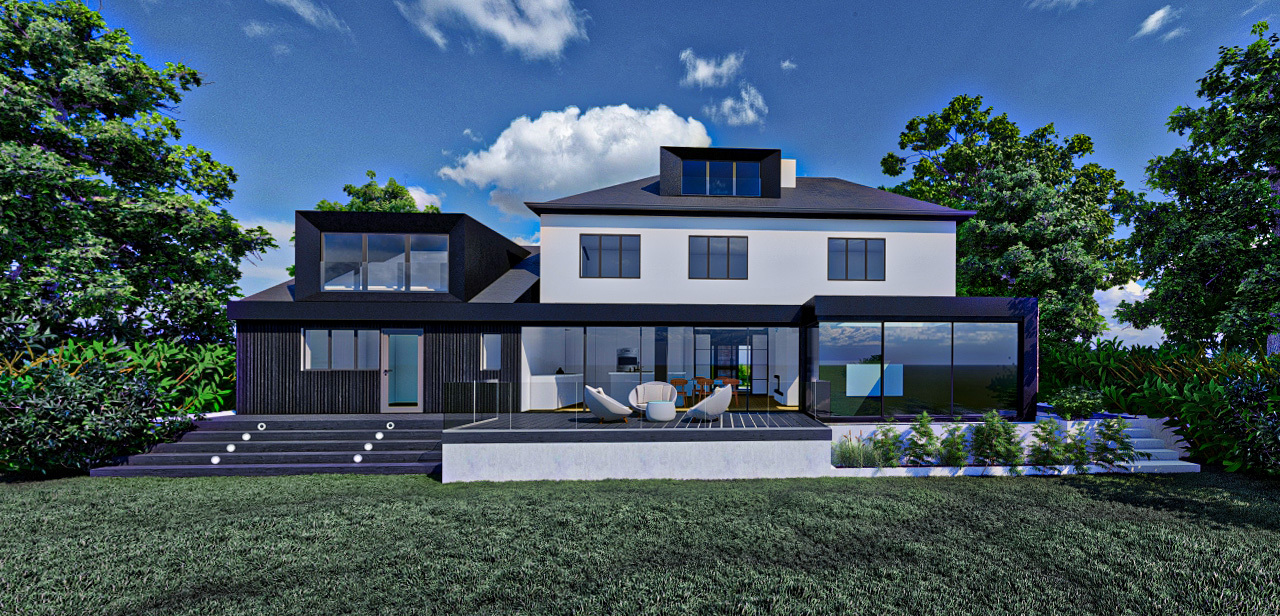 Plan Your Dream Rear Extension Today
If you believe you may need addition space on the ground floor of your building, you could think about adding a single storey rear extension. Single storey extensions like this are a simple, cost-effective way to extend your home or business establishment. 
If you're looking to extend your home, a rear extension is definitely worth considering. With so many options to choose from, you're sure to find the perfect solution to meet your needs. Whether you're looking for a simple single storey extension, or a more elaborate design, there's something for everyone. So, why not start planning your dream extension today?
Our Rear Extension Projects
Please see our video for your Rear Extension
I'm highly recommending Extension Architecture for their expertise to turn around a difficult planning application that I had refused from 2 other architects and they managed to get my additional new house at the end. A 3 year journey, but it was well worth it! I cannot appreciate enough their planning knowledge, and also now we are breaking ground. Their tender pack has saved me alot of hassle in choosing material inside the house myself. Especially their kitchen design has been great and cannot wait to see it realised. Thanks for all your input so far…
★★★★★
Delighted with the application approval that we got yesterday. As discussed initially, we were dubious of our chances as our property in Weybridge sits in a flood risk area +
conservation area. But our full application for the 4m extension to the rear have been approved without any hassle. Also Elmbridge council was able to give us the approval within 7
weeks, so an added bonus. Thanks Especially to Youno who was very helpful in outlining all the pitfalls and guiding us to this position.
★★★★★
Thank you for your efficient service. Really impressed with the level of service and the speed!
★★★★★
Working with Nadir at Extension Architecture was a truly trouble-free experience. They explained the process and was always at hand whenever I had questions. I trusted their
judgement whenever they provided amendments to my initial plan and was thoroughly happy with the end result! 11/10
★★★★★
Beautiful extension, Thank you!
★★★★★
Previous
Next