Rear Extension Designs
Rear extensions in their simplest form are additional rooms or buildings that are built at the back of a house and are connected to the home.
Rear extensions are generally one storey high, as these are the most cost-effective and easily constructed extensions. They don't have to be just one storey though, and families with a need for more bedrooms can also have two-storey rear extensions built to add a new dimension to the upper floors of the house as well.
Rear extensions can be flat-roofed, or they can have a pitched roof. You can also pick the style of doors and windows that are found on the house extension London, either keeping things in the same line as your existing property or adding a whole new look to your home.
The total rear extension costs can vary significantly but are mostly dependent on if it's a one or two-storey extension, as well as what the overall size of the extension is going to be. Other factors to consider are the quantity of work that needs to be done, and what other additions and accessories will be added to the rear extension, such as connecting to mains electricity or installing a bathroom.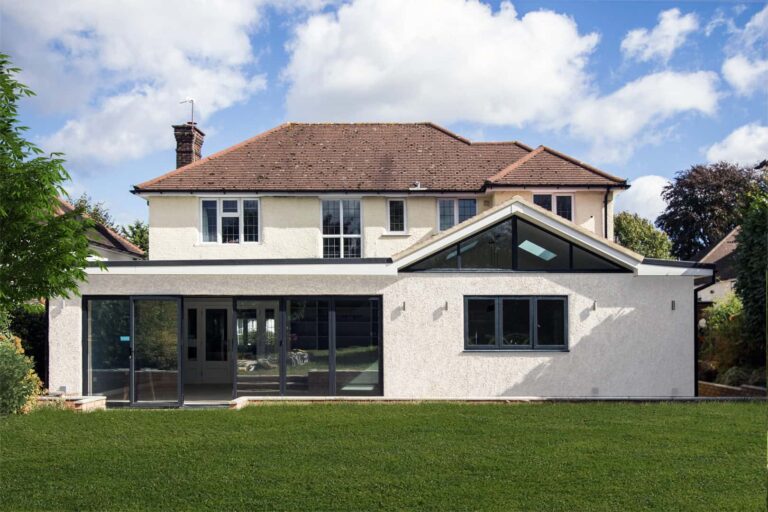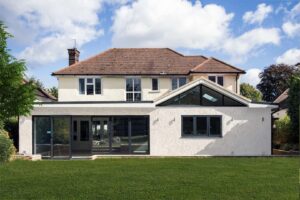 Is Planning Permission Needed For A Rear Extension?
The question of whether you need planning permission or not can be a tricky one, but our expert team know the ins and outs.
For many developments, planning permission isn't needed. Lawful developments, as they are termed, can be constructed without planning permission as long as they are built within set parameters.
Rear extensions must be confined within certain boundaries and not encroach on the neighboring property, for instance, and they must be a certain height and size.
What About Building Regulations For Your Rear Extension?
Building regulations differ from planning permission, and for any rear extension, they are needed. But don't worry too much because Extension Architecture does all the hard work here for you.
Building regulations are essentially a way to ensure that the construction and design of your rear extension are kept in line with health and safety regulations, as well as up to date environmental and energy efficiency regulations laid out by the local council.
Our experts at Extension Architecture are ready to help you with your rear extension. Get in contact with us today to find out more about our professional team of architects.