Decide on the purpose
Deciding on the purpose of your kitchen extension is the number one priority. Of course, as just touched upon one of the first is to just add more space, but extensions are also great for modernising your home, as well as adding value if you're looking to sell in the near future.
Decide on what you want from the final outcome before you get to work and everything will be a lot easier.
Weigh up the costs
Kitchen extensions don't have to cost the Earth – In fact, a single storey extension will cost in the realm of £2k per sqm. If you're looking for a full overhaul, the simple ones are likely to cost around the £20k mark, and more detailed ones around £60k or more.
Despite the cost, the reward is always worth it, and kitchen extensions can add a lot of extra value onto the price of a house when looking to move on.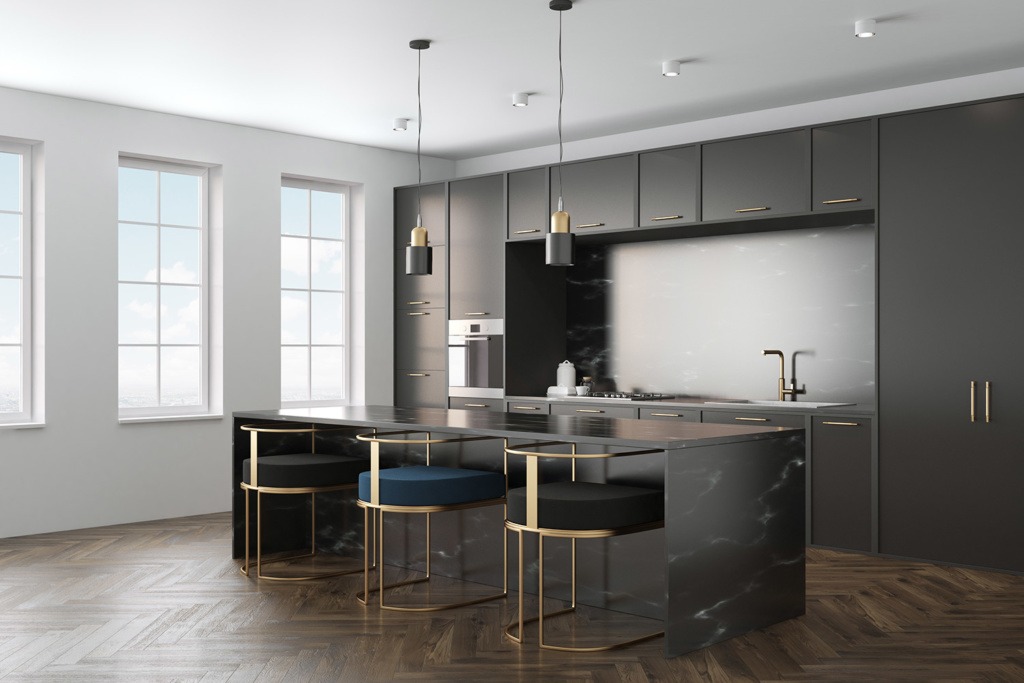 Focus on one design
When designing the extension, decide what you want it to do – Is it to hide pots and pans, is it to incorporate a large fridge/freezer or other storage (wine fridge perhaps)? Is it to make space for more appliances? Or perhaps you want more light flooding in?
Whatever the choice, don't go overboard when it comes to design – keep it one or two objectives for maximum impact.
Choose where to extend
Deciding where to extend depends on the size and design of your house. Go out to the side to avoid losing garden space if you're in detached or semi, or even at the end of a terrace (check how close you'll be going to the neighbour's first). Or, if you're in a townhouse, you could explore the prospect of a basement extension for maximum space efficiency.
You need to research planning permission if it's a larger property too – smaller ones likely won't need them, but always check before you source any quotes.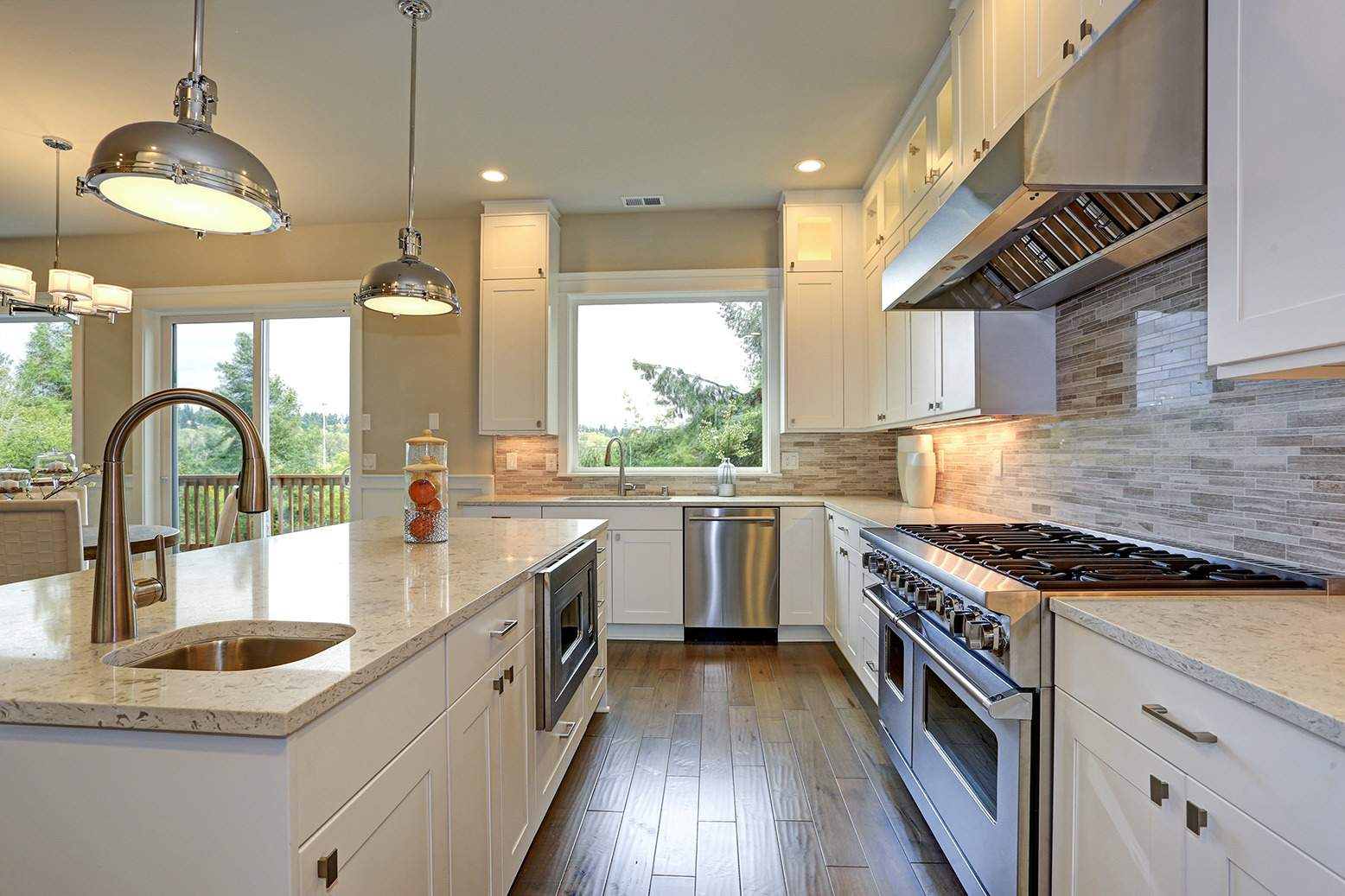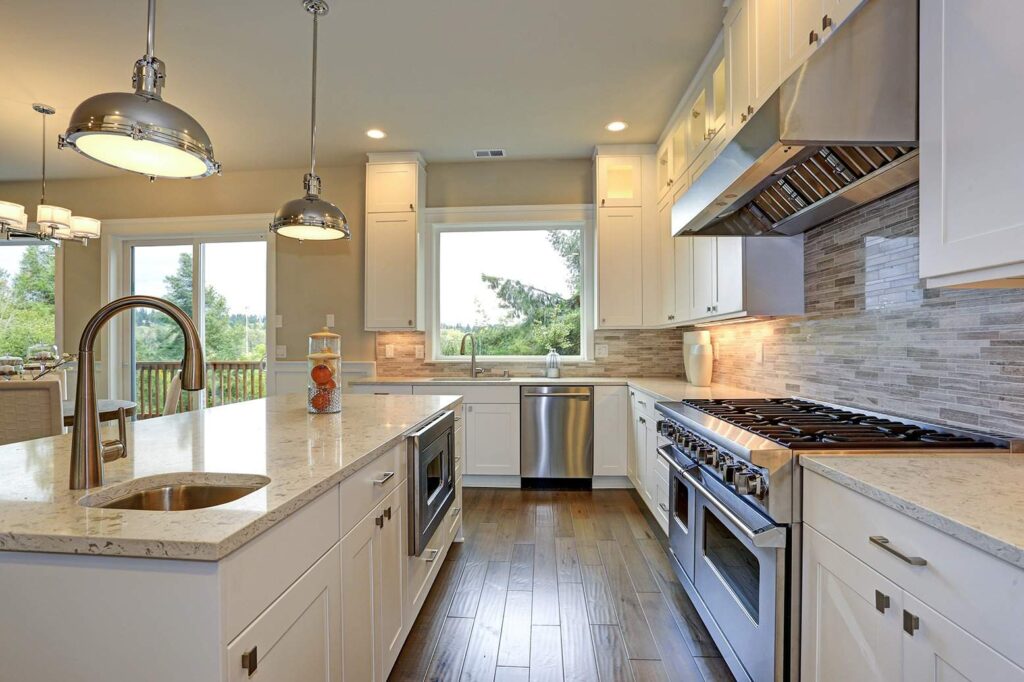 Invest in colour
Building a kitchen extension means you can be really adventurous with colour if you so wish. Go for a feature wall, with a bright solid shade, or a special wallpaper design. If you want more than one shade (which isn't just a colour with a neutral), pick palettes which complement one another.
Don't be afraid to go dark either, if you have lots of light flooding in from the ceiling or the doors it won't look like you're stuck in a basement.
Choose a centrepiece
Kitchen islands make a room seem even bigger when implemented correctly, and are a great use of space.
Choose an island which matches the overall design, but also serves a particular purpose. For example, they're great for additional storage, additional appliances, and add plenty of definition to the overall space. They're also a very sociable addition – think of everyone gathered around here chatting, snacking and drinking!
Pick your doors carefully
Bi-folding are bang on trend right now, and can add a lot of value for future sales, but any sort of large patio or French doors will allow additional light to flood in. This can create a lovely little suntrap and heat up the room no matter the time of year (which allows you to save on heating, too).
Large open doors as part of an extension are also very sociable in the summer months, where you can open them up and switch between inside and out.
Open plan is best
Open plan extensions are great for creating space, and can even give the illusion of more space if there's not much to play with, in the first place.
Open-plan designs help create an area for the family to gather in; a hub of the home if you like. They also allow plenty of light in, create a lovely atmosphere and create a relaxing, stress-free environment for the whole house to enjoy.
For more information and further ideas and tips, have a read of the rest of the blog. Or, to find out more about how a kitchen extension could benefit your home, just get in touch.