When extending your home many people go for a side or rear extension but it is possible to combine the two ideas and create a wrap around extension. This solution is typically used if a property has an alleyway leading to the back of the home or an L-shaped property. Both of which can be very common in traditional Victorian homes.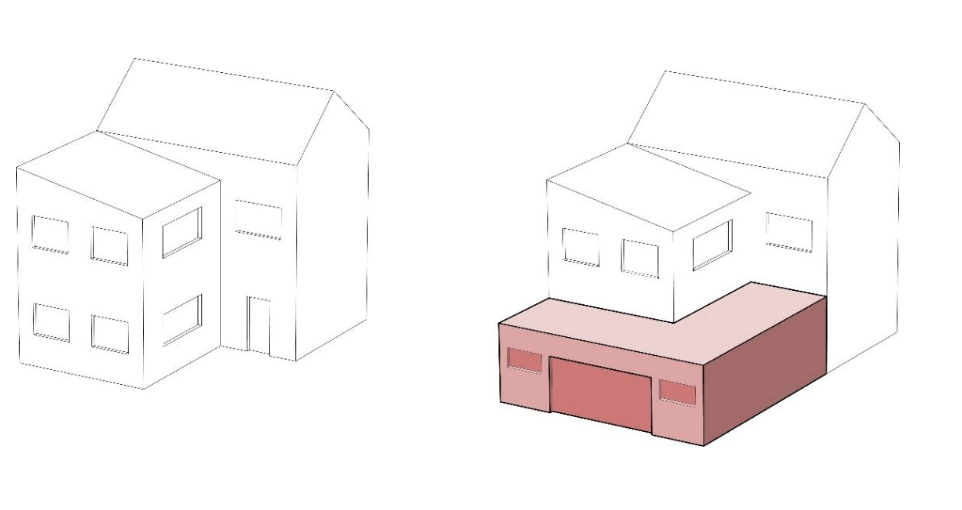 What are the advantages of a wraparound extension?
There are several advantages to wraparound extensions:
It can utilise side alleyways to their maximum potential

We can create a courtyard within the extension to maximise natural light in the existing and new spaces

Allows for open plan design for kitchen and dining room areas

Can be a practical solution if your garden space is short

The extra width of your home can be used to create new spaces for an extra bathroom or storage

Allows for plenty of design options

There are some risks to wraparound extensions. Firstly, the extension may block natural light for your neighbours but this can often be solved by creating a pitched roof on your extension instead of a flat roof.
Also, the noise from washing machines or tumble dryers can become a nuisance in open plan home layouts. However, a utility room can be developed below a staircase or at the edges of your home.
Do I need planning permission?
Unlike many other types of extensions, which can be submitted under permitted development rights, wraparounds will require planning permission. We will ensure your application runs smoothly.
What can we do for you?
With our extensive planning experience, we can maximise the size of your extension and create a comfortable living space. This space could be used as a brand-new kitchen, living room or both. At Extension Architecture, we can create the perfect addition for your home!
Get in touch and find out what we can do for you!