Why Choose A Hip to Gable Conversion?
There are many benefits to a hip to gable loft conversion. The first is that it's unlikely you'll have to secure planning permission to go ahead (more details on this subject later on). Another plus is that is doesn't require an additional space. Obviously lots of types of conversions require land adjacent to the property on which to build. As the hip to gable conversion is adding space vertically, this isn't an issue, which is perfect if you haven't got room to spare. Also, in comparison to other building work, the hip to gable conversion takes a lesser amount of time. Depending on the size of the project it could take between five to six weeks. If your property is suitable it will have an existing hipped roof which is at least 2.3 meters at its highest point. It will also be a house and not a flat or maisonette.
How Do I Design A Hip To Gable Conversion?
There are a few key things to consider when you are designing your hip to gable conversion. Firstly you'll need to think about access. Clearly, in an ideal world, you'd be able to install a full staircase but your London architect will first have to ensure there is sufficient room. Secondly, consider what you want to use the space for. What are the requirements for this kind of space? If you want to turn it into a gym, will it have room for the equipment you'd like to use? If you want it to be a master bedroom with an en suite, where would you position the door? Another thing to consider is the eventual ceiling height. If the head height is less than 2.3 meters, it will be strictly against building regulations.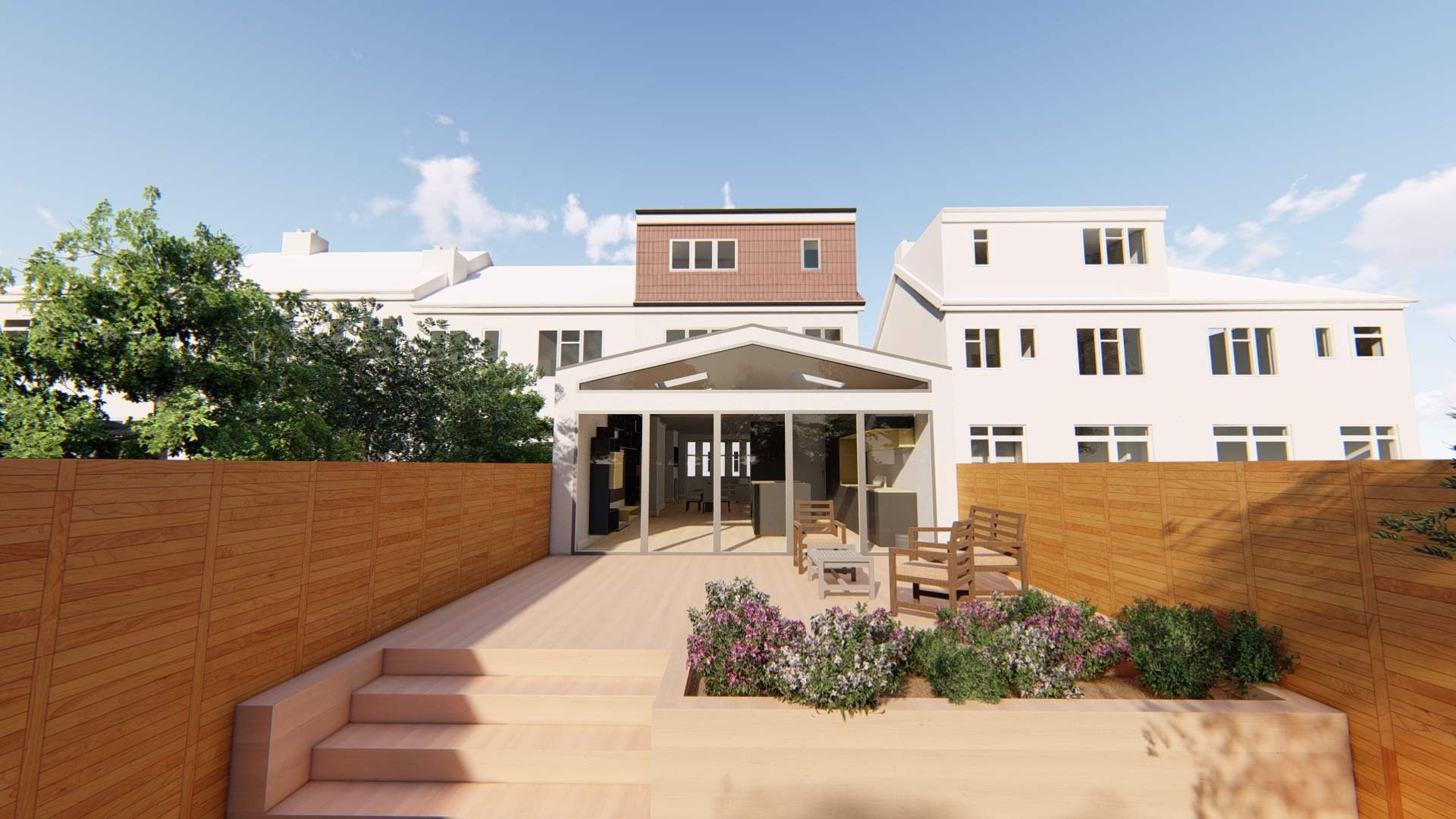 What Planning Permission Will I Need?
As a general rule, this kind of conversion sits within your Permitted Development Rights. However, you'll still need to have your planning drawings finished so that you can secure your Certificate of Lawfulness. This is a document that will state your conversion is permitted. It's also best to check with your local council before making any steps as some areas may have specific regulations that relate to hip to gable conversions. Especially if you live in a listed or historic building as well as properties that fall into a conversation area.