The metropolitan green belt's definitive aim is to restrict the urban sprawl of cities. In turn, this safeguards the surrounding countryside from development, enforcing the reuse of derelict land or 'brownfield sites'. Additionally, the green belt acts as a barrier, stopping neighbouring towns and cities from merging. The green belt notion also protects settlements with special historic character from overdevelopment. Today, spanning across over 1.6 million hectares of the UK's land, green belt land covers about 13% of England. 
Now with all of that terminology out of the way, green belt land also has a huge amount of buildable potential. If you can navigate the policies carefully, they can provide countless, high-reward investment opportunities, often in stunning areas.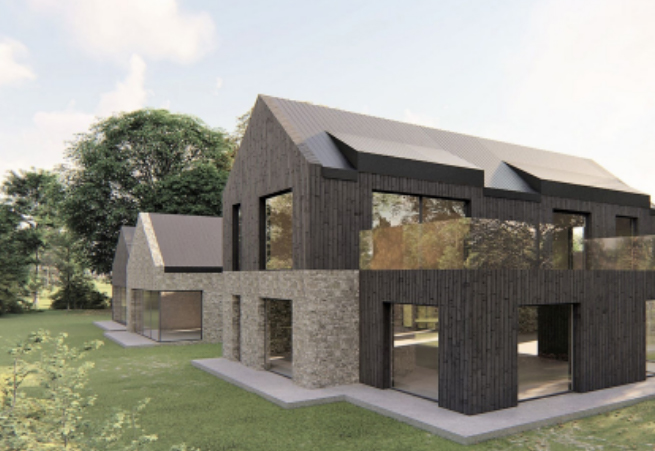 Did you know that just shy of 13% of land in England is designated as Green Belt Land? Through innovative design and careful planning considerations, development is possible, and the importance of working with a knowledgeable architect who understands all of the greenbelt planning loopholes is unparalleled. 
Why is it Difficult to Build on the Green Belt?
The green belt's ethos is one of openness and greenery. The addition of any building is innately not open nor green. Hence, it can be very difficult – but by no means impossible.
The National Planning Policy Framework (NPPF) provides guidance, on which local planning authorities base their green belt policies. Chapter 89 states that an inappropriate development is one that is, by definition, harmful to the green belt and should not be approved unless under exceptional circumstances.
Chapter 88 of the NPPF dictates that these 'exceptional circumstances' can exist if the potential benefit of a development clearly outweighs any harm to the green belt by way of inappropriateness.
Greenbelt land exists not to halt all development, but to restrict the loss of openness through overdevelopment, and, in essence, promote high quality, sustainable design of a nationally acclaimed standard.
Building on Green Belt Land
How Can You Obtain Planning Permission on Greenbelt Land? What are the Green Belt Planning Loopholes in 2022?
If Permitted as per Council Policy
Sports and transport facilities that add to the openness and can be enjoyed as recreational spaces are usually supported under green belt policy.

Additionally, small scale residential developments that either support or are supported by local communities through a Community Right to Build Order
Brownfield sites
A brownfield site is a piece of land that has outlived its use or become a vacant or derelict eyesore. Redevelopments are often acceptable if one can show that the new design holds a volume less than 20% of the original and adds to the openness of the green belt.

It should be noted that councils are now moving away from a fixed assessment approach based on volume. They are now starting to observe projects on a case-by-case basis, and how individual developments affect their surroundings by means of positive or negative contributions to the surrounding context.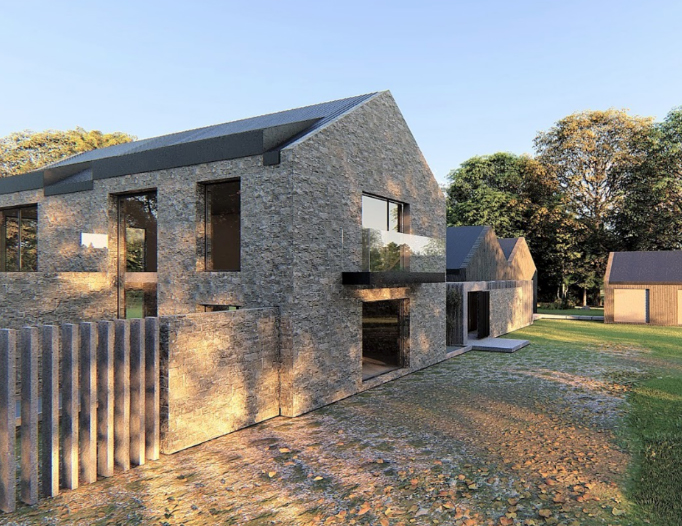 Permitted Development (PD)
For householders; you are in luck! Most councils do not remove your permitted development rights if you are situated in a green belt. However, individual areas can be protected further, by means of special land designations such as conservation areas and article 4 directions.

In 2014, PD rights were revised. This allowed for the conversion of agricultural buildings to residential usage without the needing for full planning permission – another of the fantastic greenbelt planning loopholes!

This allows for the conversion of up to 3 dwellings, of no more than 450m2 of floor area. One must not increase the volume of the existing building – though a prior approval may allow for this.
Exceptional Architectural Character
Paragraph 55 & 79 of the NPPF allows for new dwellings that show innovation and quality in design, particularly those that benefit neighbouring settlements. This is by far one of the most important

greenbelt planning loopholes to remember when designing your project!

For example, the creation of new, affordable settlements that respond well to the vernacular of an area. These aid in responding to the national housing crisis, which is now considered an 'exceptional circumstance'.

When designing on

Greenbelt land

, it is important to consider sustainability and ecology at every stage. By considering factors such as materiality, enhancing biodiversity, blending in with the existing landscape and implementing sustainable energy and construction solutions, this further leads to a high quality and innovative result with a higher chance of receiving support from both your neighbours and the local authority.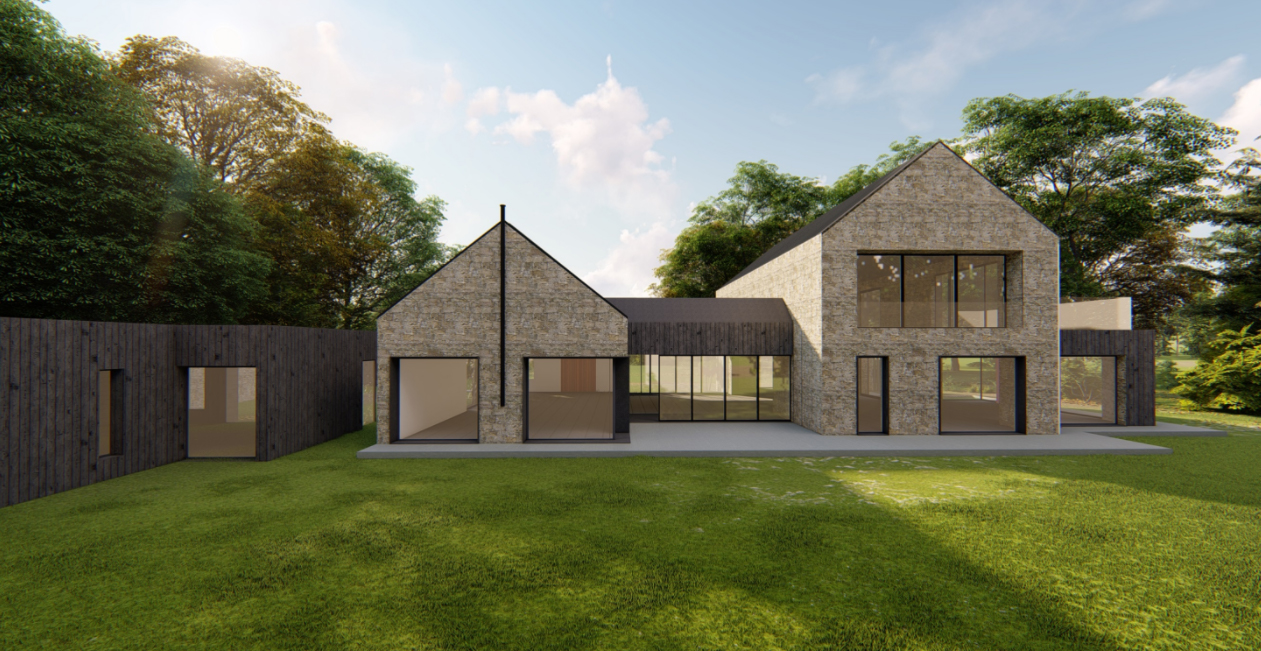 Navigating the maze of policies set by local and national governments surrounding Greenbelt land can be a tricky task. If done incorrectly, it can not only delay a project, but end in a complete refusal – potentially wasting both time and money.
No two sites are the same, but at EA we have developed a strategy to tackle these difficult plots. Our initial feasibility study delves into ecological studies and site history investigations, helping to inform our decisions in the future stages. Further to this, we work closely with trusted companies who can provide services such as Arboricultural and Topographical surveys at discounted rates, giving you the full picture of your land with regard to existing trees and sloping ground. When working with greenbelt land, it is important to be as detailed as you can throughout the planning stage. By doing so, you will maximise the chances of greenbelt planning permission approval and understand from the outset how to budget for your new greenbelt development.
Our team of experienced architects in london, planning consultants, technologists, interior designers and project managers are well versed in all of the constraints of developing on green belt land and are aware of all the various greenbelt planning loopholes. Get in touch to receive a personalised quote or speak to one of our green belt planning specialists today!