There are three main soil types:
However, this material only makes up the initial 30% of the ground. Beneath this, there is a mixture of soil and aggregates, such as chalk, that make up the subsoil, followed by a layer of weathered rock and finally the bedrock level.
In reality, it is very likely that your property resides in an area where there is a mixture of these materials making up the structure of the ground. A system has been formed whereby certain proportions of this material are found clashing together, forming what we know as the soil matrix, a classification of the UKs soil types, varying between regions based on the geological history of the landscape.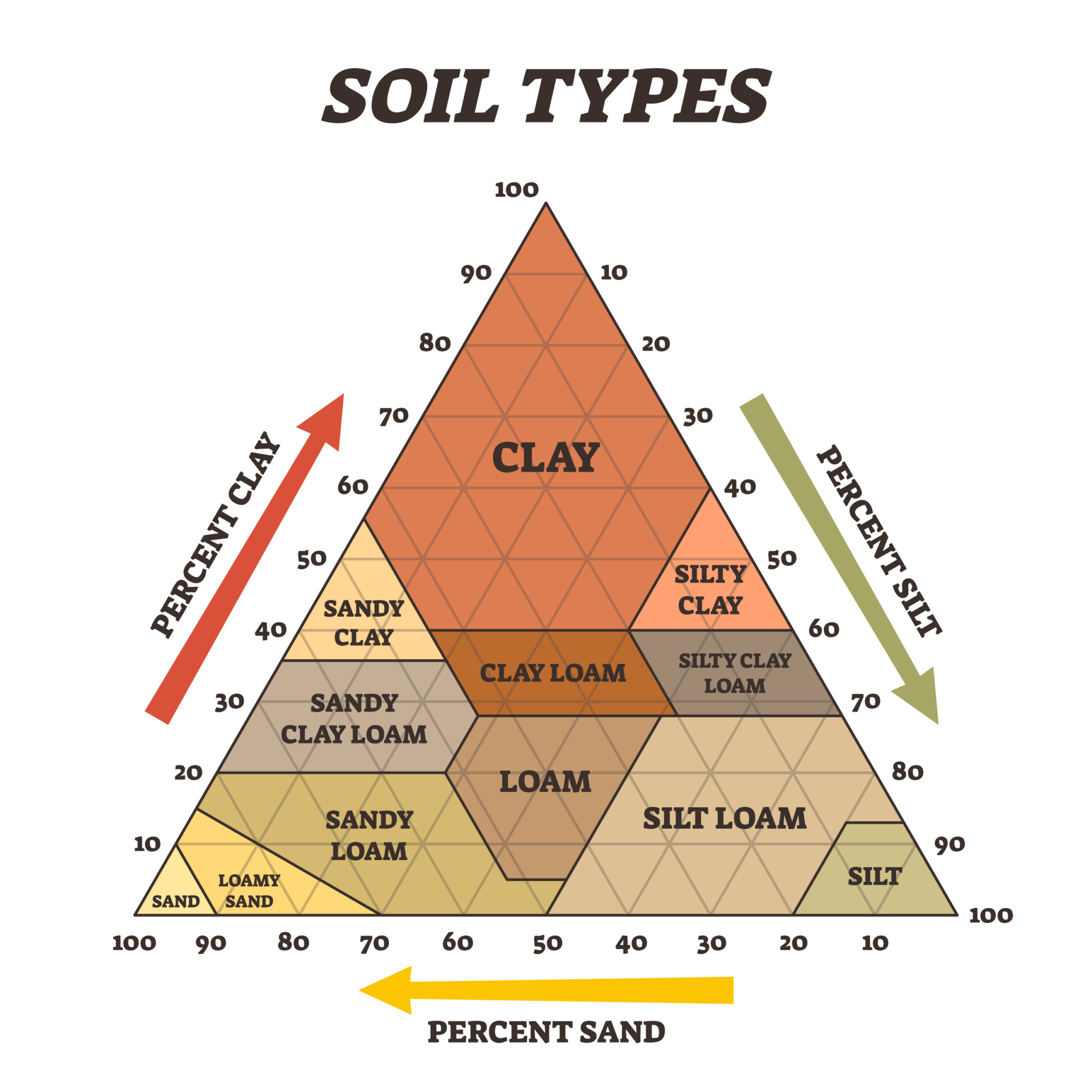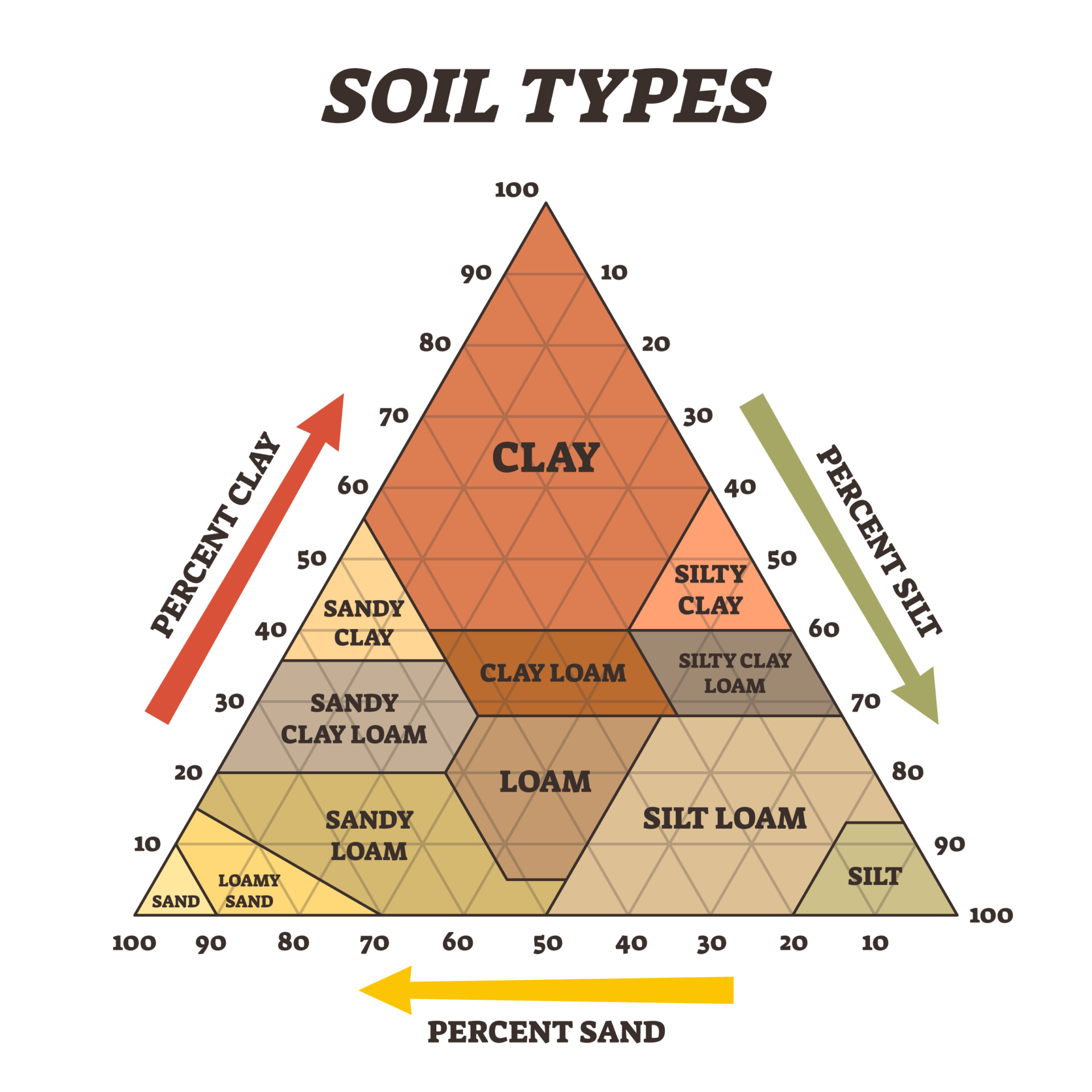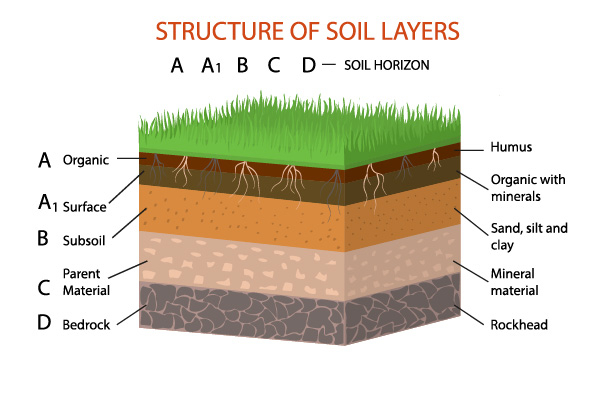 Here at Extension Architecture, our project management team knows the in-and-outs of building on varying soil types, and are eager to help you understand what is required to ensure the structural integrity of your project, no matter what the scale. By conducting an initial site investigation prior to the beginning of construction, we are able to determine what needs to be done to avoid any surprises or arguments with your contractor when they begin to pour the concrete!
Soil Type

Pros

Cons

Clay

Foundations can be protected by lining the trenches.

Tendency to shift depending on water concentration.

Generally deeper foundations are necessary.

Absorbs water easily.

Silt

As a part of loamy soil in moderation provides positive qualities.

Prolonged retention of water.

Tendancy to shift and expand.

Sand

Sand & aggregates allows water to drain well.

High level of aeration.

Uncompacted sand is prone to being washed away.

Rock/Bedrock

High load-bearing capacity.

More stable.

Resistant to water damage.

Uneven surfaces can lead to issues with the foundations.
Building on Loamy, Clay Soil in London
The majority of central London, including City, Kensington & Chelsea, Wandsworth, Merton, Bromley & most of the surrounding areas rests upon clay soils, which can be tricky to build upon given its proneness to erosion and ability to absorb water rapidly. When it comes to clay soils, additional care must be taken during the excavation stage. Over time, any nearby trees may interfere with the clay's natural water content, causing it to expand and contract over a seasonal cycle.
Due to this constant shifting in the soil, a building's foundations must be designed to withstand any effects of this. The need for a soil investigation or trial pit is highly recommended for clay soils, as there are minimum foundation depths for different compositions, denoted in both the British Standards and Building Regulations.
On the subject of drainage, it is important to note that building control often refuses the integration of soakaways in areas with clay soils as they simply aren't sufficient enough. It is always best to ensure that any drainage is directed towards the main sewer network to avoid any disappointing revisions needing to be made to your design.
However, as mentioned above, all soil will fall somewhere in the soil matrix. It is widely considered that the more loamy the soil is, the better it is suited for constructions due to its ideal combination of the three main types. The combination, in the right quantities, brings together all of the best qualities and provides the ideal balance to support your foundation. It is less prone to shifting, water holding and seasonal expansion/contraction, making it ideal.
Did you know that by cutting down nearby trees you could in fact make the ground conditions less favourable for an extension? The removal of large trees could disrupt the ground's natural water course, potentially leading to cases of flooding or sliding, and thereafter, structural damage.
Building on Chalky Soil in Surrey & the South East
Chalk is a naturally occurring white, powdery stone that can be found all over the UK, but most notably, in Surrey and the South-East of England, that makes up a significant part of the subsoil in these areas.
When digging in chalky grounds, you must be cautious of caves and hollows, and if these are present or the chalk is relatively soft, it is important to dig the foundations until stronger chalk is reached, as to ensure their durability. 
The most common type of foundation used in chalk are strip foundations, and, providing the chalk is of an acceptable density/quality, foundation widths of 450mm and depths of 700m are generally acceptable.
Basement Extensions?
If you are considering a basement extension, we recommend a full soil investigation including several borehole trial pits to determine the quality of the soil before construction. Your chosen engineer will need a full report of the soil structure in order to make informed calculations in terms of the foundations, structural elements and retaining walls, so as to give you the most practical and affordable solutions.
If you are planning to create a basement for your property, contact us today to arrange a full feasibility study and soil investigation to get the ball rolling. With our experienced construction managers and great relationships with local professionals, we are more than happy to help.
How can we help you?
Here at Extension Architecture, we have project managers and structural engineers that understand the complications that can arise on site once construction begins as a result of not knowing the soil type, hence we take particular care at the beginning to avoid any potential delays or money-wasting later on. We have a great knowledge of building on the above mentioned soil types, giving us a grounded knowledge of the subject and allowing us to provide creative solutions for your extension in London and the surrounding areas.
With most architectural practises, an engineer will usually base their structural design on assumptions of the soil. However, if you are in a particularly vulnerable area with a very specific soil type, it is of utmost importance to ensure that they are provided with the necessary facts to make an informed final decision. If you believe that your property is in a vulnerable area, such as with an unconventional soil type or in a flood risk zone, contact us today to arrange an initial consultation and we will advise you on the best process going forward.
If we predict that your property resides on an area of particularly vulnerable or unconventional soil, we will recommend either a trial pit or a full soil investigation to determine the type of foundations necessary!