Planning Applications and Architectural Services in Islington
Islington is a small but diverse and popular borough with some impressive traditional local architects, in particular its attractive Georgian garden squares [right and top]. Its classical style tends to be well-proportioned 3-4 storey houses with regular windows and London (butterfly) roofs. It has also managed to retain the street layout set down in the 19th C, and still has many historical buildings such as Sadlers Wells theatre, rebuilt no less than 5 times.
There are some contemporary financial buildings along Islington's City border, yet the planning department has succeeded in retaining the character of Islington by implementing planning policies that refuse poorly designed or inappropriate applications. It is worth noting that they do approve planning applications which improve neglected areas, or reflect local historical tradition.
Islington's regeneration policy therefore ensures vibrant – yet conservative – forward development, in terms of aesthetics and functionality. There is much pressure from developers, which the council endeavours to answer by not only rigorously preserving but even enhancing the distinction of its characteristic appeal and traditional aesthetic image.
ISLINGTON PLANNING DEPARTMENT
Islington Planning likes:
| | | | | | |
| --- | --- | --- | --- | --- | --- |
| Clear information, see 1. | Definition & Safety, see 2. | Green walls & roofs, see 3. | Improvement applications, see 4. | Well-lit paths, see 5. | Natural Surveillance, see 6. |
Islington appreciates clear and transparent information in its applications, which are individual to the site and not prescriptive or generic. Information should focus on the design solution along with policy requirements.
Islington likes developments which define a space and promote community safety. [This can be enabled by avoiding dark, unlit corners in a new design.] They should fit in the background or in context with public life in order to connect communities. These are so important that Islington considers them as design features, along with aesthetics.
Islington also promotes green walls and roofs to reduce pollution levels and promote cooling in urban centres. The residential density is high, and the ratio per capita of open spaces is low, hence green infrastructure is very much encouraged.
Applications which improve and reintegrate low standard sites with the good character of the rest of the area.
Well-lit pedestrian routes with clear sightlines [no alleys or tunnels with corners].
Natural surveillance. Communal courtyards or adjacent spaces should not be walled but have windows to inhibit crime or unsocial activity.
Islington Planning resists:
| | | | | |
| --- | --- | --- | --- | --- |
| Flat Conversions, see 1. | HMOs, see 2. | Gated Communities, see 3. | Gated Routes, see 4. | Unlit corners, see 5. |
Flat conversions are a popular application theme, as are HMOs (Houses in Multiple Occupation). This is probably due to prospective revenue, but also possible because of the demand for single units. However because of the shortage of larger units, these tend to be resisted by council planning departments, particularly if there are already conversions along the same street, because each road tends to have a certain quota.
Moreover, Islington will not allow an HMO if it negates larger units, which invariably it would in nearly 100% of cases! Exceptions to this would be if it was a change of use from non-residential, or if it was a new build.
Gated communities; as these undermine natural surveillance and disconnect communities.
Gated routes; which are not a solution to design or community flaws and obstruct thoroughfare.
Unlit corners: these promote crime and adversely impact feelings of safety.
Islington Planning advantages:
| | |
| --- | --- |
| Variety, see 1. | Inclusion, see 2. |
A good thing about Islington's attitude to design is that they do not wish for a blanket style across an entire area. In this way, they actively encourage innovative design solutions instead of the monotonous procedure of ticking boxes. Again, the result goes beyond pleasing aesthetics as the planning department understands the social and economic impact of good design in its four commercial town centres and the smaller local groups of businesses in residential regions that are pivotal to the borough's strong economy.
Another inspirational initiative on the part of Islington is their cohesive approach that affordable housing should not be of a lower standard than private accommodation. This social policy has positive and far-reaching implications to reduce ubiquitous social segregation in the near future.
Islington Planning on flat conversions
If you wish to do a flat conversion, the property needs to be at least 125m2, and one of the units must be 2 beds (or larger). If the house is 140+m2, 2 of the units must be 1 x 2 bed and 1 x 3 bed, which is clearly due to the pressure on housing stock for larger units.
The borough policies aim to ensure good accommodation to enhance quality of life. To this end, amenity space must be provided as follows:
LevelI – 2 OccupantsAdditional OccupantsFamily Units (3+ bed)
| | | | |
| --- | --- | --- | --- |
| Ground Floor | 15m2 | 5m2 for each | 30+m2 combined total |
| Upper Floor | 5m2 | 1m2 for each | (see above) |
Planning architectural practice in Islington
Extension Architecture provides a full range of services in the Islington area; including:
We provide a full range of services with regards to all manner of planning permission and drawing types in the Redbridge area, including:
Planning Application Drawings (including Plans, Sections, Elevations etc.)
Retrospective Planning
Building Regulation Drawings for Building Control in Hammersmith and Fulham
Consultancy for Commercial Development
3D Visualisations (Immersive Design)
Interior Design
Spatial Planning and Layout
Feasibility Consultancy
We only deliver excellence
Projects completed in Islington
Our total projects completed in London & Surrey

Our Selected project in Islington
★★★★★
I'm highly recommending Extension Architecture for their expertise to turn around a difficult planning application that I had refused from 2 other architects and they managed to get my additional new house at the end. A 3 year journey, but it was well worth it! I cannot appreciate enough their planning knowledge, and also now we are breaking ground. Their tender pack has saved me alot of hassle in choosing material inside the house myself. Especially their kitchen design has been great and cannot wait to see it realised. Thanks for all your input so far…
★★★★★
Delighted with the application approval that we got yesterday. As discussed initially, we were dubious of our chances as our property in Weybridge sits in a flood risk area + conservation area. But our full application for the 4m extension to the rear have been approved without any hassle. Also Elmbridge council was able to give us the approval within 7 weeks, so an added bonus. Thanks Especially to Youno who was very helpful in outlining all the pitfalls and guiding us to this position.
★★★★★
Thank you for your efficient service. Really impressed with the level of service and the speed!
★★★★★
Working with Nadir at Extension Architecture was a truly trouble-free experience. They explained the process and was always at hand whenever I had questions. I trusted their judgement whenever they provided amendments to my initial plan and was thoroughly happy with the end result! 11/10
★★★★★
Beautiful extension, Thank you!
Previous
Next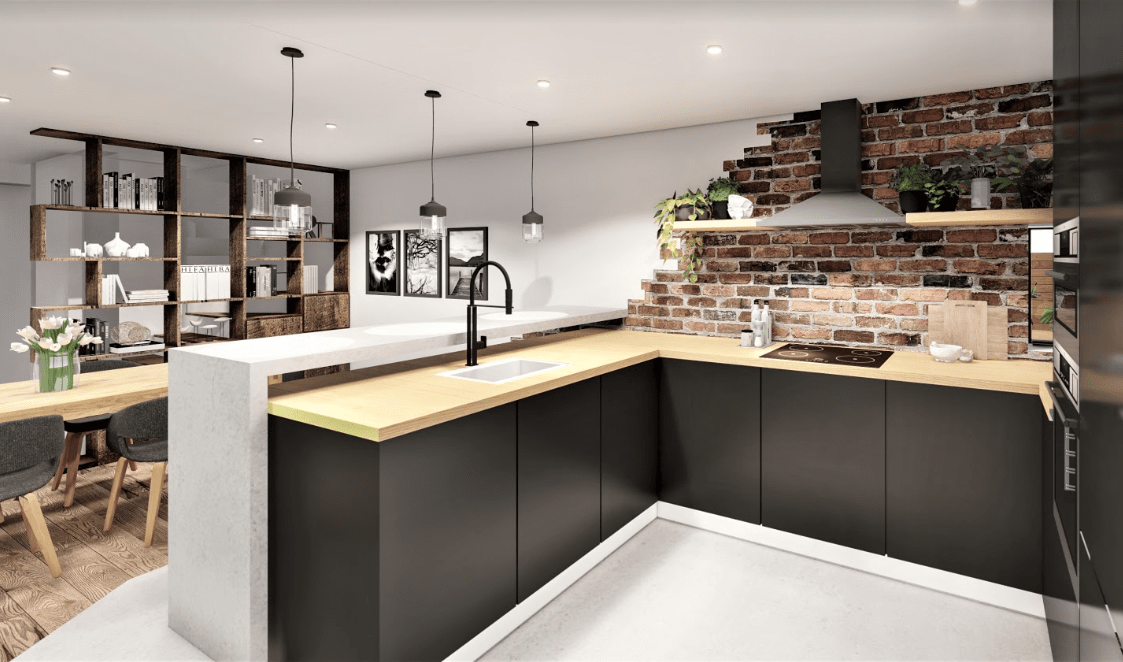 How we work in this area
Our Architectural services in Islington
Extension Architecture's portfolio includes several planning applications with Islington Council and designs in the London Borough of Islington. Therefore, we have a good under-standing of Islington Planning Department's changing policies.
By keeping up with relevant planning and con-servation legislation changes, we have retained a high rate of approved applications. Our projects in Islington have included extensions and retail applications in conservation areas.
If you are looking at Islington architectural practices or architectural designers in London, we can advise you of Islington's conditions and size requirements for flat conversions, HMOs or new properties.
Before you do an Islington Council planning search, speak to our planning team who can explain things like Community Infrastructure Levy (CIL), and whether it would apply to your application or not.


Our planning & architectural services in Islington
We provide a full range of services in Islington
Planning Application Drawings (including Plans, Sections, Elevations etc.)
3D Visualiations (Immersive Design)
Restrospective Planning
Building Regulation Drawings for Building Control
Consultancy for Commercial Development
Interior Design
Spatial Planning and Layout
Feasibiity Consultancy
Why choose our architect services?
We know your local area and the rule of planning permission of your borough
We've had more than 1600 successful planning applications approved since we started to help clients turn their dream home projects into a reality. We're very proud of our success rate and how we can cater to all your planning needs. Take a look at some examples of the projects we were granted planning permission for in this case study..
We provides a comprehensive range of expert planning consultancy services.
Your personal planning consultant will visit your property, home or office at a time that suits you and discuss your project in further details. Later the technician will come and complete a full site survey. Our teams then discuss and agree what works and changes could be included in.
We're the leading residential Architecture Studio in London
We at Extension Architecture provide a wide range of project, development and management services. Whether dealing with fast track refurbishment projects or large- scale mixed use developments, we work closely with all partners from the outset to lay the required processes and structures in place to ensure timely delivery.