Planning Applications and Permissions in Southwark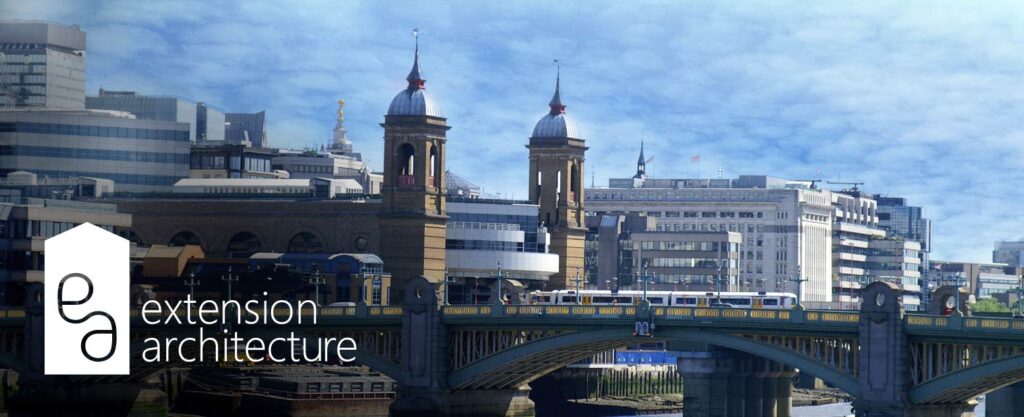 See below to find out more about architecture and successful applications to Southwark Planning
Planning & Architecture in Southwark
---
THE AREA
The London Borough of Southwark is home to communication hubs such as London Bridge station, the UK's tallest high rise, and weekend finds such as Borough Market or Bermondsey Antiques Market. There is plenty for visitors and residents to see… from the Golden Hind 16th C galleon and Southwark Cathedral to the Tower of London, The London Dungeon, HMS Belfast and the Tate Modern. Living in the borough can be as affordable as the vibrant market buzz of Deptford; as artistic as Camberwell, with the South London Gallery extending to the old fire station, and the new face of Camberwell College of Art with its extensive interior and exterior reconfiguration and refurbishment complete; or as exclusive as East Dulwich, with neighbours: West Dulwich and Peckham looking similar – in places – but being more affordable.
Southwark Planning
Designing applications for Southwark
Green roofs provide microhabitats for insect life, and reduce flood risks.
Southwark Planning encourages brown and green roofs and walls, which – like meadows – provide eco-systems and for diverse insect microhabitats. They also help reduce flood risks. It may be worth including one as part of your planning application design.
Points to consider:
FOR YOUR APPLICATION
Loft Conversions
Southwark Planning has 19 scenarios in which they resist loft conversions. If you have been thinking of converting your loft, do call us and we can check if any of these apply to your property. Where permission is given, there are 8 conditions to observe in order to pass (Section 3.4 of Southwark Supplementary Planning Document). Get in touch and we can design your proposal to meet those conditions.
Extensions
Extensions should:
Extensions should not:

look as though they were part of the original host building in terms of materials, windows etc;
be subordinate to the host building in terms of size
Consider a successful modern design contrast, which can be discussed with the planning officer
Have side roofs in similar pitches and shapes
Have rear roofs where the eave and ridge level is lower than that of the host

be overbearing in their massing;
take up over 50% garden space;
obstruct daylight to neighbours;
compromise the original house in terms of loss of windows
have a poor design – Southwark Planning mentions a feeling of enclosure caused by inadequate, mismatching designs.
Infill gaps between houses if this is a feature of local character.
Flat Conversions
<th "width:45%" align="left">Important points <th "width:45%" align="left">Comment:
Southwark Planning's minimum size is 130m2 net internal floorspace
Internal amenity space minimums should be met

Of single dwelling house, due to known shortage of small family homes with gardens in Southwark
See Sections 2.6, 3.1, 3.2 of Southwark Supplementary Planning Document

Basements in Southwark:

Do not convert as one unit but join to the above floor as maisonette or duplex.
Have adequate natural light via a light-well or similar.

Lofts / Attics in Southwark:

Do not convert as one unit but join to the floor below as maisonette or duplex.
ADDITIONAL ASPECTS
In addition to the above recommendations, Southwark Planning rigorously observes the following aspects of residential development applications:
<th "width:45%" align="left">Construction and design points <th "width:45%" align="left">Comment:
| | |
| --- | --- |
| Housing density | when assessing the number of possible units |
| PTAL (Public Transport Accessibility Rating)* | when assessing the number of possible units |
*[For example, a PTAL rating of 6b means you would not need to provide parking, since public transport is sufficient.]
Planning aspects, continued:
Design standards:

exterior façade to fit with surrounding context and character, flow and traffic…
Good quality accommodation…

…if it is in:

an 'opportunity area'
an 'intensification area'
an 'action area'
above maximum housing density range
Other Standards:
| | |
| --- | --- |
| Room and dwelling size minimums | See Section 2.3 of Southwark Supplementary Planning Document |
| Lifetime Homes Standard | For access adaptability, see Section 2.3 of Southwark Supplementary Planning Document |
| Standards of privacy, overlooking, adequate front and rear space | See Section 2.3 of Southwark Supplementary Planning Document |
| Standards of daylight and sunlight | See Section 2.7 of Southwark Supplementary Planning Document |
| Standards of ventilation | See Sections 2.1, 2.4 and 2.7 of Southwark Supplementary Planning Document |
PROVISIONS REQUIRED:
| | |
| --- | --- |
| Safety and security requirements such as having windows onto open spaces (for 'passive surveillance') – and lighting up dark – secluded areas to reduce crime | Consider obtaining Secured By Design certificate, necessary for council and housing association residences. |
| Provide well-designed amenity space minimums in flatted developments | See Section 2.6, 3.2 of Southwark Supplementary Planning Document |
| Pollution limitation | See Southwark Supplementary Planning Document on Sustainable Design |
| Incorporate good landscaping | For successful fusing of various residential densities |
| Incorporate a green or brown roof or wall to your design | To help the environment and your chance of approval |
Larger developments
Southwark Planning also observes the following in larger ('major') residential block developments of 10+ units:
<th "width:45%" align="left">Construction and design points <th "width:45%" align="left">Comment:
| | |
| --- | --- |
| Comprise of 2-3 bed units | 60+% |
| Studio flats | < 5% maximum |
| Units with disabled access | 10+% |
| Comprise of 2-3 bed units | 60+% |
Larger Units
| | | |
| --- | --- | --- |
| 3, 4 and 5 bed family units with gardens | Provide the minimum 10% to address shortfall in Southwark. | See Sections 2.3, 2.6, 3.1, 3.2, 3.4 of Southwark Supplementary Planning Document |
GLOSSARY
| Term | Definition | Examples |
| --- | --- | --- |
| Intensification Area | Where density can be increased, e.g. the location of a new high rise. | Canada Water, Surrey Quays |
| Opportunity Area | With good capacity for commercial or housing development and transport improvement. | Potters Field, London Bridge, Elephant & Castle, Blackfriars Road |
| Action Area | With plan to regenerate dated core areas, creating new town centres, family attractions, leisure facilities, open spaces, and better transport links. | Peckham, Nunhead, Aylesbury Estate, Canada Water, Old Kent Road |
Southwark Conservation
Southwark Planning Department conserves the historic aspect of the borough by ensuring the saved policies in the Southwark Plan are followed. For more information, you can consult the Core Strategy (Strategic Policies 5, 7) and the Southwark Plan (Saved Policies 4.2, 4.3). See also the London Plan, the Development Plan, the Supplementary Planning Document and area action plans in the Local Development Framework. See also "Planning: A Guide for Householders" available from this link, for details on Permitted Development and other planning news.
PLANNING & ARCHITECTURE IN SOUTHWARK
Extension Architecture can provide these architects' services in Southwark:
Planning Application Drawings (Plans, Sections & Elevations)
Retrospective Planning Applications
Building Regulation Drawings for Building Control
Commercial Applications
3D Renders (Immersive Design)
Interior Design Service
Internal Space Planning and Layout Design
Feasibility Reports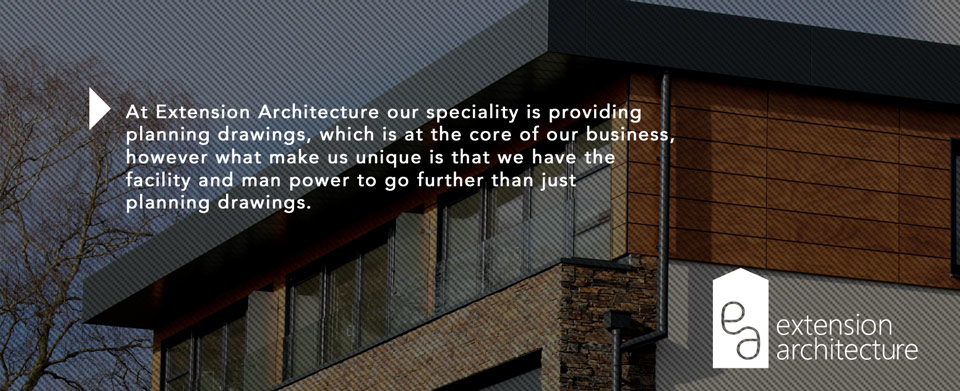 EXTENSION ARCHITECTURE IN SOUTHWARK
& The London Area
---
We can help and give free advice in the following Southwark Wards & post codes: Get in touch for a free consultation
| | | | |
| --- | --- | --- | --- |
| Bankside | Crystal Palace | Nunhead | The Lane Ward |
| Bermondsey | East Dulwich | Peckham Road | SE1 |
| Borough | East Walworth | Peckham Rye | SE15 |
| Brunswick Park | Elephant & Castle | Riverside | SE16 |
| Camberwell Green | Faraday Ward | Rotherhithe | SE17 |
| Camberwell | Grange Ward | South Bermondsey | SE21 |
| Cathedrals Ward | Herne Hill | South Camberwell | SE22 |
| Chaucer Ward | Kennington | Surrey Docks | SE5 |
| College Ward | Livesey Ward | Surrey Quays |   |
Further Information & Case Studies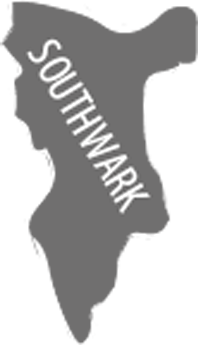 [email protected]
In Southwark Borough:
If you need planning permission in South-wark, we have done several projects in that area. Our teams are in touch with planning revisions to get you the best chances of approval in the shortest time feasible. We can also make the submission on your behalf.
You can call us on 0203 409 4215 to get you started, or simply leave your details via the button and the planning team will contact you shortly. We can help with free planning advice to give you a realistic idea of how much you could apply for.
Extension Architecture has sizeable teams of planning consultants, architectS and creative interior designers who are happy to guide you from initial design ideas through the planning process, building control and the final construction of your project. Have a look at our CASE STUDIES for an idea of what we can get for you too.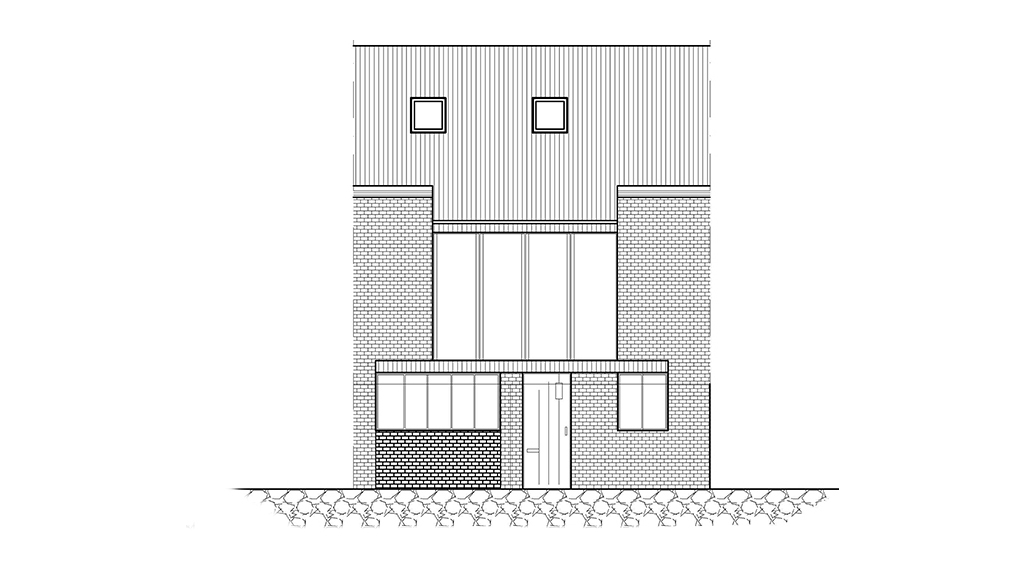 Southwark Loft Extension
Extension Architecture were granted planning permission by the London Borough of Southwark for a proposed loft conversion for modern terrace house.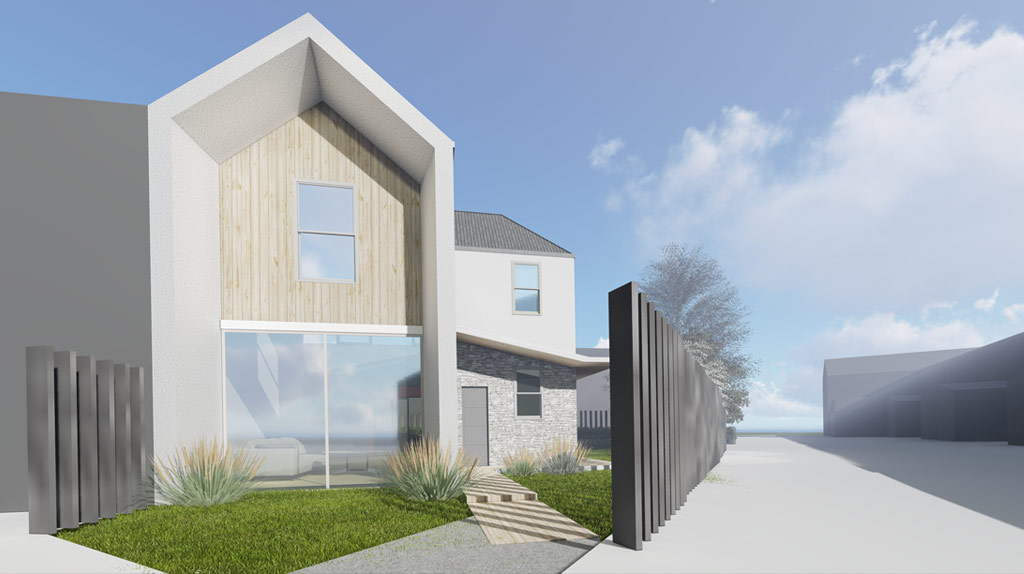 New Build Semi Detached House in Southwark
The brief included design for a newly built semi-detached house with an open space ground floor accommodating the kitchen, living and dinning rooms, as well as three bedrooms.
DESIGN SERVICES IN SOUTHWARK
Our Process
For any project we start in Southwark, we do a site assessment of the history and context of the property, relative to its surroundings. In relation to the latest policies, we create a sympathetic design proposal which either matches or tastefully contrasts the character of the neighbouring buildings. If we make a contemporary solution, we would match the adjacent hues with natural materials.
Because we have invested in planning consultants, our success rate for extensions, basements, loft and garage conversions, new builds and commercial change-of-use applications is high. Our architectural team have completed many planning applications, which has given them valuable experience and efficiency. Your planning application will be stronger if you request our 3D Immersive Render service.
As well as creating your building regulations drawings, we can commission structural engineer's services for you. If your builders request construction drawings, we can make those too. We can take care of the aesthetics for your residential work or commercial fit-out with our interior design service. Have a chat with our planning team on 0203 409 4215, or leave your details and they will come back to you.
Get in touch for a free consultation
FURTHER CASE STUDIES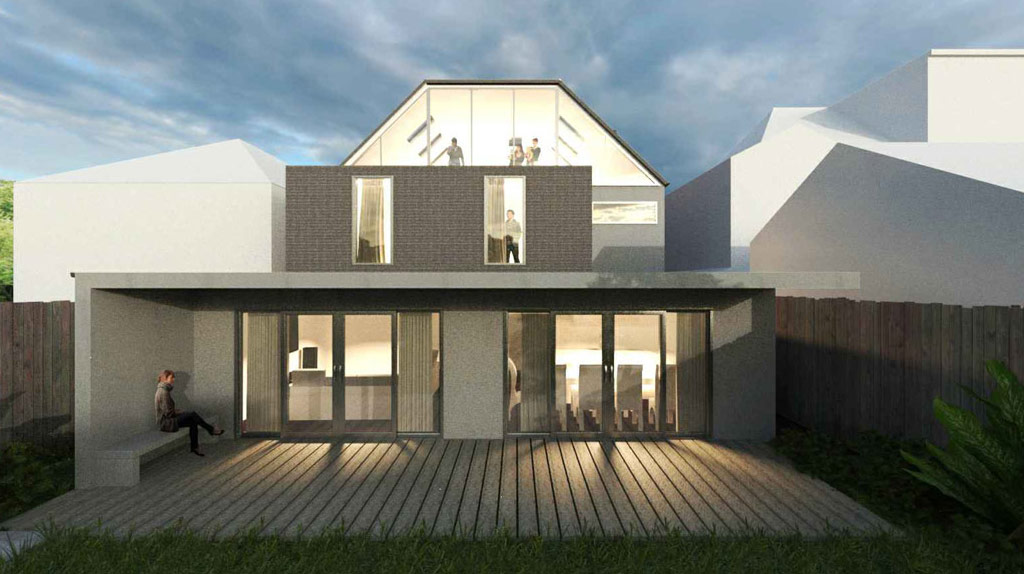 Double Storey Rear Extension and
Loft Conversion
The brief for the project included enlargement of a detached house.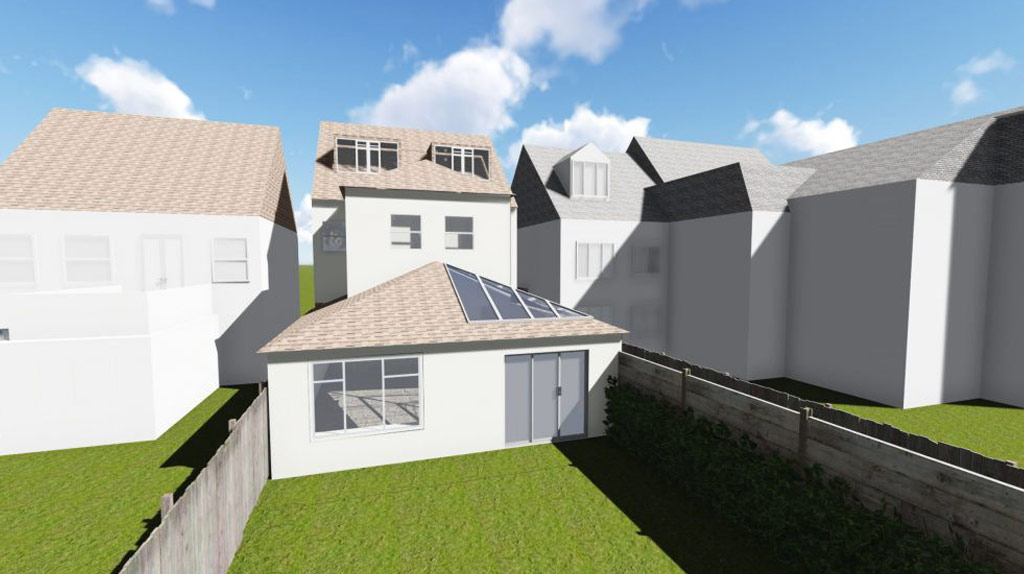 Skylight feature for single storey
rear extension
The project involved a conversion of a semi-detached house in the urban area, into 3 flats consisting of 2×2 bedroom and 1×1 bedroom with existing parking space for 2 cars.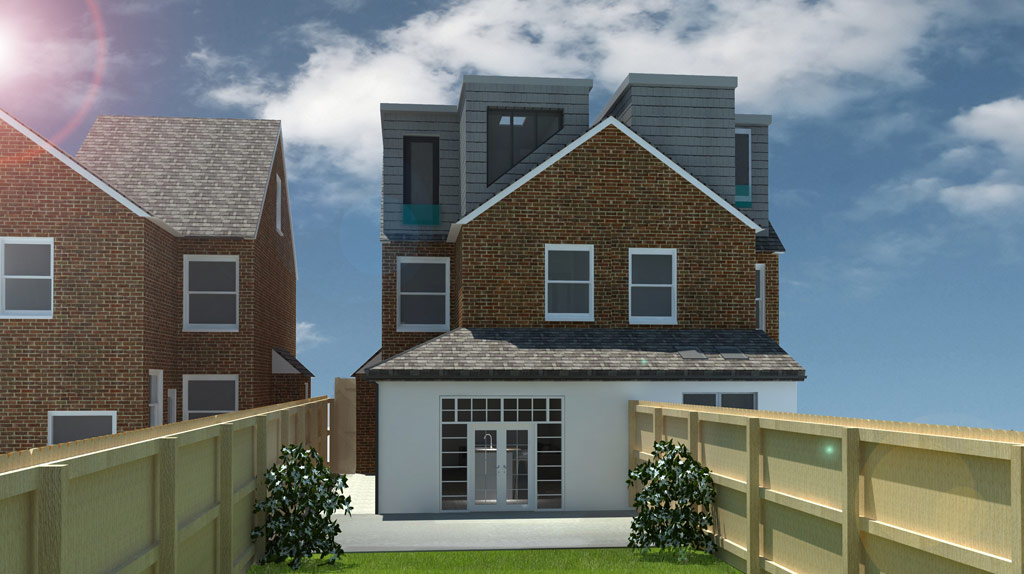 Side Extension & Loft Conversion
Property is a detached Victorian building located in an area with mixed residential and commercial developments.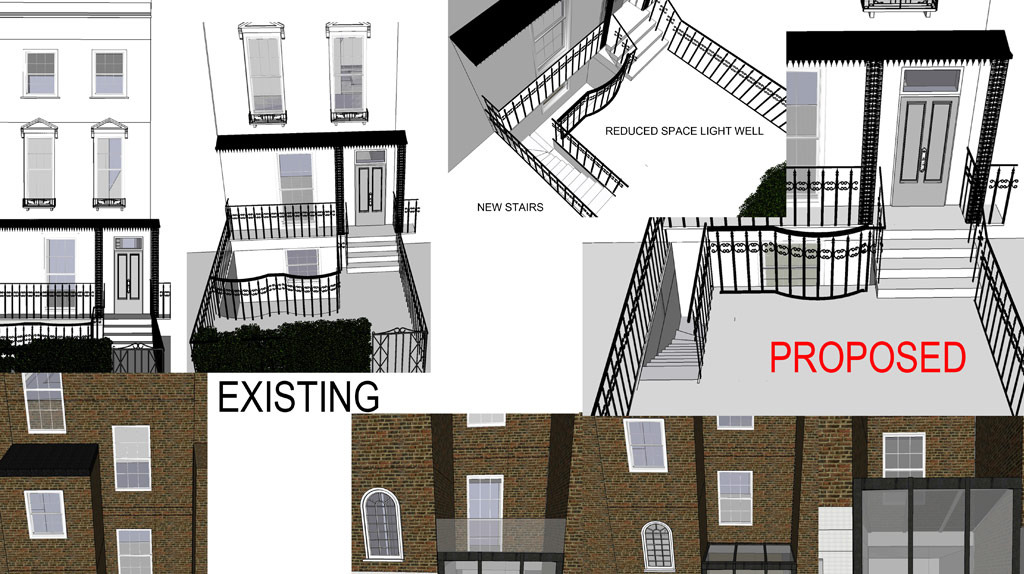 Restoration & Extension of a Mid-19th Century Terrace House
The project involved restoration and extension of a mid-19th century terrace house the property is a Grade II listed building.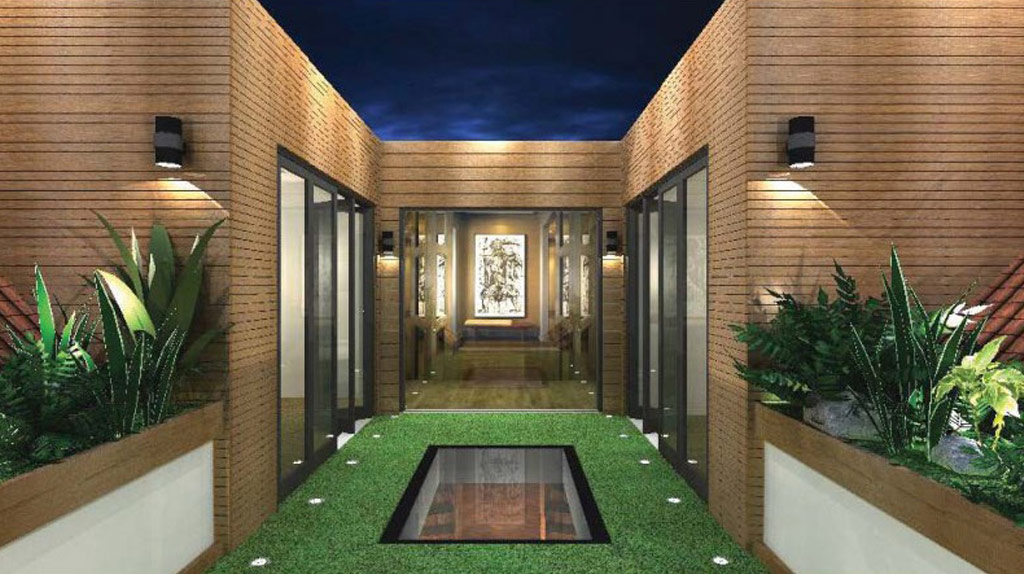 Roof Conversion
We were appointed to produced a number of visualizations for our client for a property which our Interior Designer re-designed and presented to the client for approval.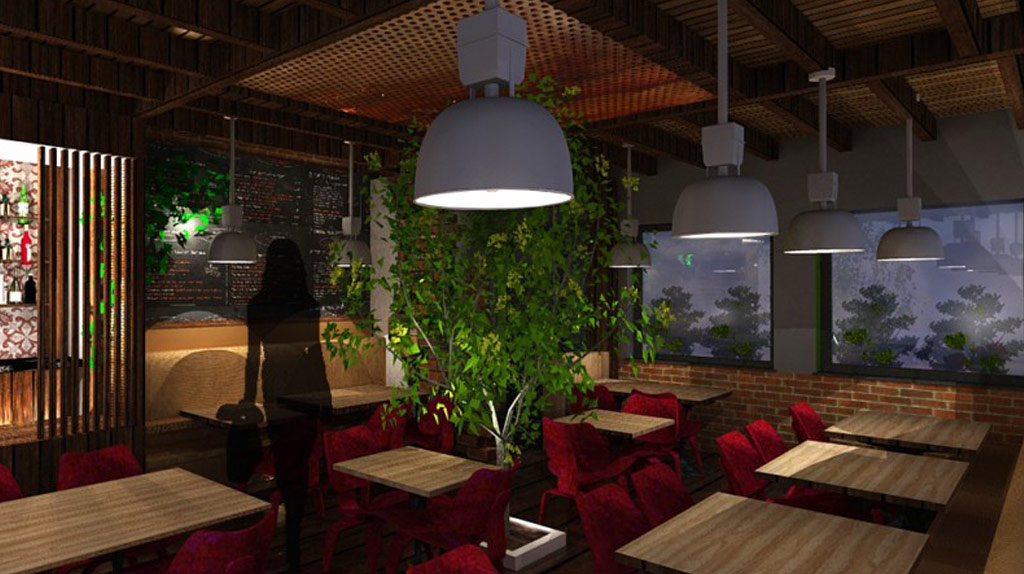 Planning application for a Cafe
We are experienced in creatively collating ideas and translating your brief(s) into actualisations with our Architectural and Interior Design services.
Other Case Studies
---
►

RESIDENTIAL
Single Storey Extension

Double Storey Extension

Convert to Flat

Loft Conversion

Basement Extension

3D Visualisation

►

DEVELOPERS
New Builds

Change of Use