Planning Applications and Permissions in Westminster
PLANNING & ARCHITECTS' SERVICES IN WESTMINSTER
We provide a full range of services in the Westminster area including:
Planning Application Drawings (including Plans, Sections, Elevations etc.)
Retrospective Planning
Building Regulation Drawings for Building Control in Westminster
Consultancy for Commercial Development
3D Visualisations (Immersive Design)
Interior Design
Spatial Planning and Layout
Feasibility Consultancy
With a wealth of experience of successfully completing many residential extension and home conversion projects within Westminster, Extension Architecture has the expertise you need to ensure your next building project will be an immediate success.
Having worked extensively throughout the many London boroughs, Extension Architecture's experienced team have an in-depth knowledge of the specific needs and nuances involved in building new and renovating old buildings in Westminster.
London may be becoming ever more unified under the Greater London banner, but the planning and building regulations in each London Borough Council remain unique for each district. That's why, if you live in Westminster and are looking to extend your home with an extension or renovation project, you need a London based architects' practice with specialist knowledge of Westminster's particular regulations. Thanks to Extension Architecture's involvement in many projects in Westminster to date, their dedicated multi-disciplinary team have the in-depth understanding of the specific building regulations and planning restrictions imposed by the Westminster council that you need to ensure you secure the planning permission your project requires.
As experts in their chosen fields, Extension Architecture's seasoned professional team make sure they stay up-to-date with all the latest planning legislation and ensure they are aware of any changes implemented by Westminster Borough Council. Moreover, the EA team keep abreast of all the planning applications submitted to Westminster council, whether they be approved or rejected, so they are always one step ahead when it comes to planning applications that may be successful, or that are likely to prove problematic. It is because of this stockpile of invaluable local knowledge that Extension Architecture are able to ensure your new home extension project will go ahead without a hitch.
Despite its inherent architectural diversity, it is crucial that your London architect understands the significance of this. Particularly in this area of London, the historical significance of many buildings is fundamental to the conservation of the area's character, hence any area of special interest must be acknowledged and accommodated in London architecture. Extension Architecture's multi-skilled team are experienced in London projects, so they are well-versed in securing planning permission for conservation areas, listed buildings, or sites that are close to areas of historical significance. We will ensure that your extension is a success, and that it will blend beautifully with the buildings in the surrounding borough.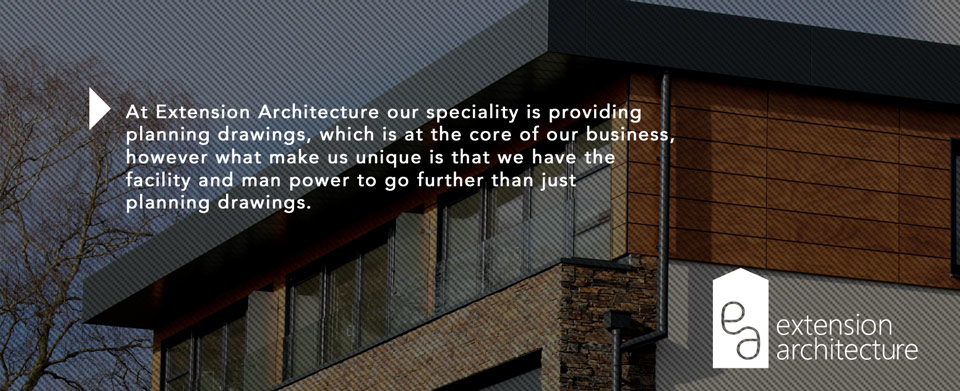 Our Range of Service in Westminster & London Area
We provide a full range of services in the Westminster area
Our experienced IN HOUSE TEAM of experts are ready to help you and provide FREE planning advice. We are here to help so pick up the phone and call us at 0203 409 4215. Our experience is proven, see our CASE STUDIES to find out what we can do for you!
We can help and give free advice in: Paddington, Fitzrovia, Marylebone, Westbourne, Covent Garden, Charing Cross, Mayfair, Strand, Temple, Soho, Pimlico, Victoria and the following postcodes: NW1, NW8, W1, W2, SW1, W9 and W10.
Residential Service: planning permissions and designs for single/double storey side/ rear extension, basement extension, loft conversion, dormer extension, rooftop terrace. House conversion into flats, window/door elevations. annex/maisonette/conservatory/garage conversion, interior/exterior design, garden design, new build development
Commercial Service: planning permissions and designs for restaurant, bar, cafe, retail shops, stores, hotel. change of use, Planning applications, building regulation drawings.