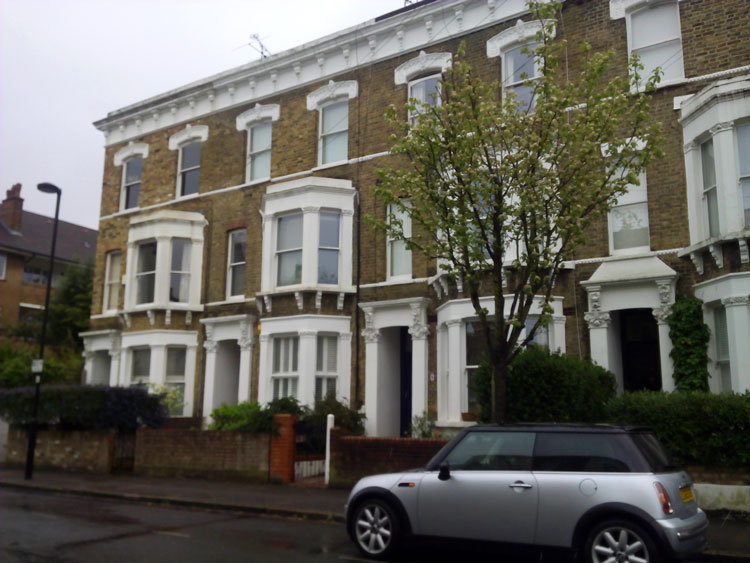 This Lambeth planning application features a terraced property with this attractive style of façade, and slightly larger front doors.

Brief
---
Our client instructed us to create a loft conversion in her property. We started with a Feasibility Study then carried out a measured site survey. The planning application was successful, then we helped her with Building Regulations Drawings for Building Control, along with Structural Calculations from one of our external engineers.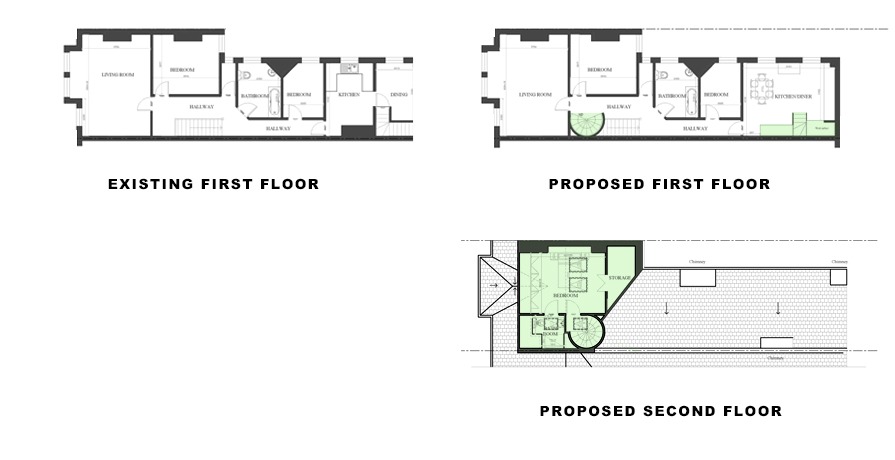 We can build with you too
If you have been looking at Lambeth Planning Applications or are wondering about the best planning consultants London has to offer, we can tell you how to get planning permission. We can explain to you how permitted development rules affect your proposal. If you live nearby, we have submitted many Wandsworth planning applications too. In fact we have rapports with several planning departments in South London, and across Greater London.
If you are wondering do you need planning permission for a loft conversion, we have a team of planning consultants to guide you. Would you like a loft conversion specialist to help you add space for your teenagers? Or have you bought a house with an illicit loft conversion? We can help you gain retrospective approval with a certificate of lawlulness.

Contact a specialist for your loft conversion
Have you consulted the London architects list to kick-start your project: Dream Home? London architects Extension Architecture are expert at overcoming objections via justifying planning feasibility with our knowledge of all the route options and our rapports with the planning depts in London. EA have worked extensively on double storey rear extensions, loft conversions and double storey side extensions. If you are looking for a residential architect to advise you on your ideas, wondering how much does a basement cost, do call us for indications.
3D Design for a Lambeth Planning Application
A great tool to convince Lambeth Planning – or most planning departments – about the aesthetic blending of a proposal with its surrounding neighbours is our 3D Immersive Design tool. These animated walk-throughs are useful to visualise your project ahead of the build, and are good to show neighbours and family as well as the planning officers. For some examples, please follow the link.
Related Projects
---