Structural Engineer North London
Find out about planning application of North London and get a quote
North London Planning Applications and Architectural Services
Architectural projects in North London require a high level of expertise to ensure that they are structurally sound, safe and meet all necessary building regulations. This is why having a chartered structural engineer is essential. We will discuss the importance of having a chartered structural engineer for architectural projects in North London.
We only deliver excellence
Projects completed in North London
Our total projects completed in London & Surrey
Districts in North London
Our Selected Case Studies in North London
Structural Engineers in North London
 

If you are considering engaging with an architect and/or structural engineer, we can assist with:
Steel design and analysis

Foundation design

Load calculations

Structural inspections and assessments

Reinforcement and retrofitting of existing structures.
First and foremost, a chartered structural engineer has the required knowledge and expertise to ensure that the architectural project is designed to meet all necessary safety and structural requirements. They will use their expertise to identify any potential issues with the design and recommend suitable solutions to ensure that the project is safe and structurally sound.

In addition to safety, a chartered structural engineer will also ensure that the architectural project meets all necessary building regulations. This is important to avoid any legal issues that may arise if the project does not meet these regulations. A chartered structural engineer will have a thorough understanding of all relevant regulations and will ensure that the project meets them.
Another important aspect of having a chartered structural engineer for architectural projects in North London is that they can provide cost-effective solutions for your construction project. They will use their expertise to identify the most efficient and cost-effective way to design the project, which can save the client both time and money. This is especially important for large projects where costs can quickly spiral out of control. That being said, sometimes even professional structural engineers in North London over-spec structural elements to cover their insurance should anything go wrong, but when added up, all of these small increases can lead to higher construction costs. Here at Extension Architecture, our structural engineers in North London have the necessary experience and knowledge to avoid this, and will always give you the most optimised, cost-effective design.
A chartered structural engineer can also provide valuable guidance and advice early on throughout the design stage of your home extension project. They will work closely with the architect, builder, and other members of the project team to ensure that the project runs smoothly and any issues are addressed promptly, eliminating the chances of delays on site which can cost you dearly. They can also provide technical advice and support to the project team when needed, overcoming any unusual situation.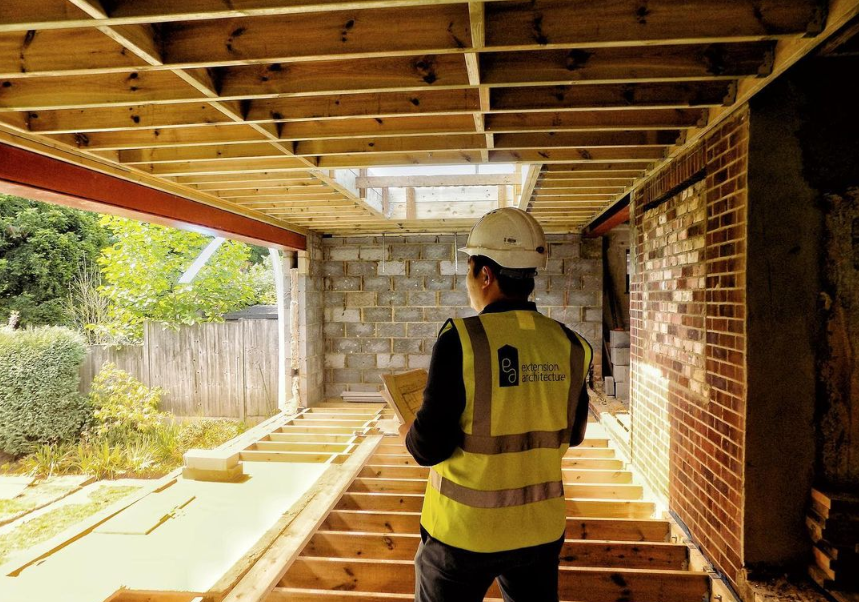 How we work in this area
Our Architectural services in North London
Why should I choose a local Structural Engineer North London?
When choosing a reputable structural engineer to work with on your exciting project, one of the most crucial decisions is who to go with. This can be influenced by fees, however, the most important factor is actually location.
One of the important jobs a structural engineer North London will calculate for you is the type, depth and size of the foundations for your project. This will ultimately be influenced by a range of factors, including ground conditions and nearby trees. To avoid worst-case scenarios, we always recommend a local North London Structural Engineer who can visit your property before undertaking any calculations, guaranteeing that all of the existing conditions are considered throughout the initial design. 
Our North London Structural Engineers are well-versed in the conditions of the region, and as such have the confidence to deliver an optimised structural design for you, something which can be especially important for complex projects where the stakes are high. If you are planning an architectural project in North London, be sure to work with a chartered structural engineer to ensure that your project is a success.
Our planning & architectural services in North London
We provide a full range of services in North London
Planning Application Drawings (including Plans, Sections, Elevations etc.)
3D Visualiations (Immersive Design)
Restrospective Planning
Building Regulation Drawings for Building Control
Consultancy for Commercial Development
Interior Design
Spatial Planning and Layout
Feasibiity Consultancy
Why choose our architect services?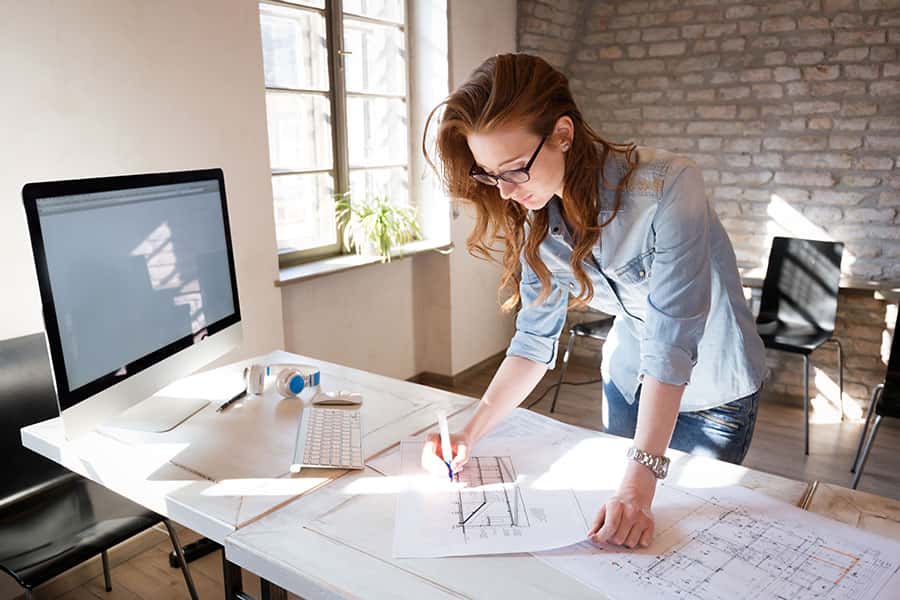 We know your local area and the rule of planning permission of your borough
We've had more than 1600 successful planning applications approved since we started to help clients turn their dream home projects into a reality. We're very proud of our success rate and how we can cater to all your planning needs. Take a look at some examples of the projects we were granted planning permission for in this case study..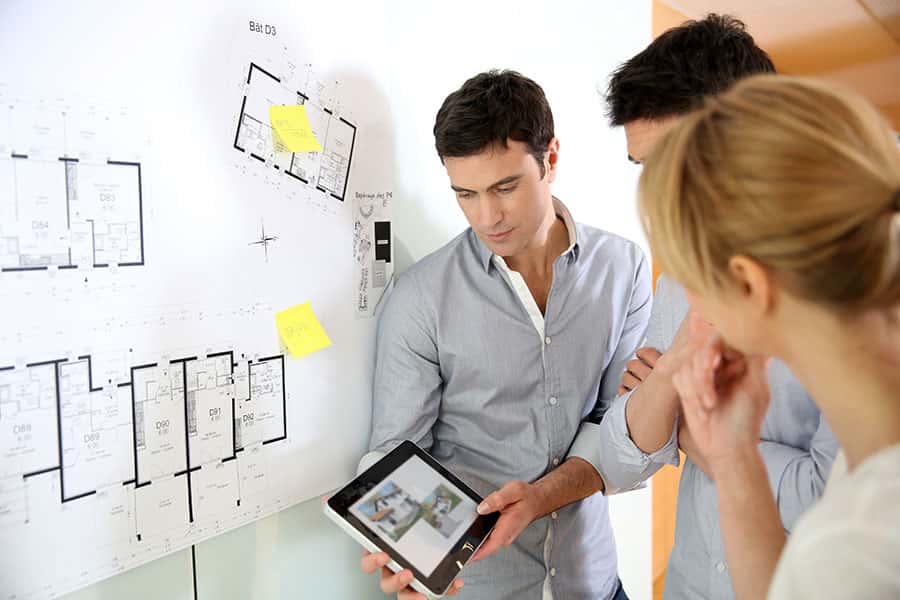 We provides a comprehensive range of expert planning consultancy services.
Your personal planning consultant will visit your property, home or office at a time that suits you and discuss your project in further details. Later the technician will come and complete a full site survey. Our teams then discuss and agree what works and changes could be included in.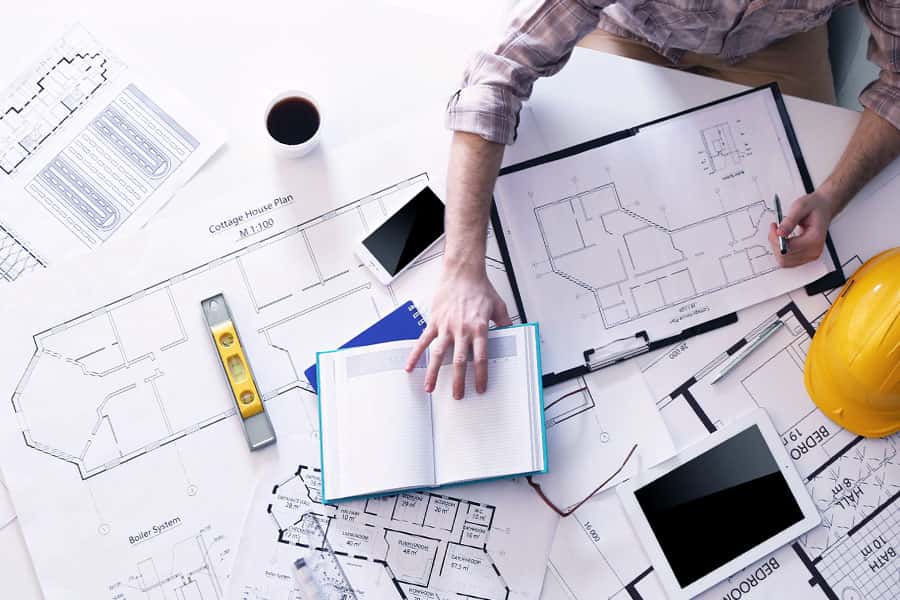 We're the leading residential Architecture Studio in London
We at Extension Architecture provide a wide range of project, development and management services. Whether dealing with fast track refurbishment projects or large- scale mixed use developments, we work closely with all partners from the outset to lay the required processes and structures in place to ensure timely delivery.