If you are one of the lucky individuals who own or have the necessary funds to purchase a large piece of land, or even if you simply have a large garden, you may unknowingly be sitting on a potential goldmine investment opportunity!
In the most recent release of the London Plan, council's are beginning to stress over the importance of providing additional, high-quality family homes to meet the ever growing population. Whether this is high-end, one-off self builds, or larger developments of affordable housing, many areas have become known as "areas of potential intensification," making it easier than ever to venture into a new self build home project.
Welcome to Extension Architecture's Ultimate Guide to Self Build Homes in 2023!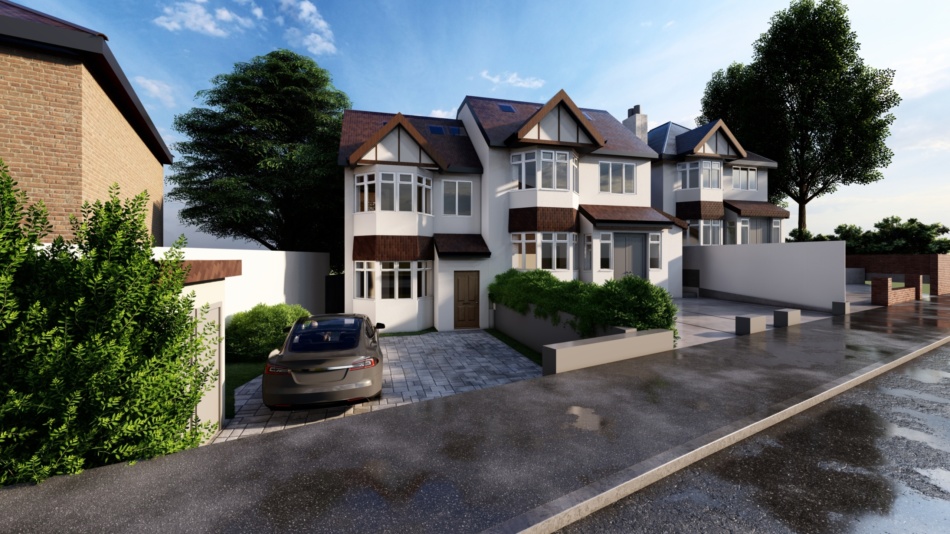 Planning Permission for New Build Homes
Most homeowners in possession of a large plot of land often dream of being able to build a backland development, but many factors often deter them from even beginning the journey with an architect. This may be down to changes of heart around losing your garden space, or even simply not knowing where to start. All we know is that any opportunity is worth seeking out, with return on investments often reaching the £100-200k mark in the majority of cases, and often even more.
In our recent article Tips & Tricks to Build a New Home in your Garden we take you through the most important considerations when designing your new build home, summarised as the elements you MUST contemplate if you want your local planning authority to understand why certain decisions have been made, and ultimately grant you planning permission for new builds.
Most notably, these are:
Space standards for low cost self build homes

Right to light & privacy of neighbours

Car/bicycle parking & refuse storage

Sustainable & considerate design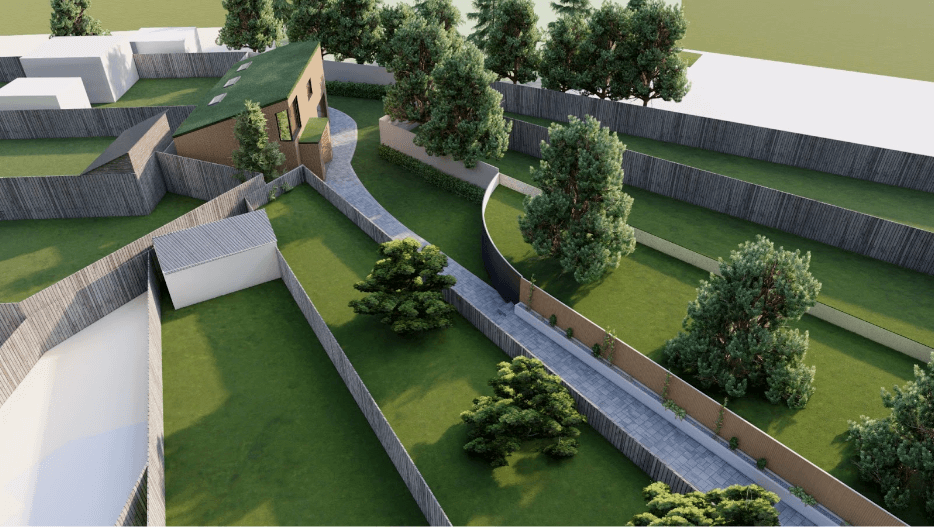 More often than not, by thinking about these factors earlier on, you have a significantly increased chance of obtaining planning approval  for your self build home. If you are going to be utilising the council's pre-application advice service – which we always recommend for new builds –  then the more information you provide in the first consultation, the more detailed a response you will get in return in order to develop the scheme further. If, on the contrary, you miss out key information from your submission, then you are left blind to certain concerns that the case officer may have. It is standard practice that case officers around the UK will only base their advice on what has been provided, thus it is quite uncommon that they will comment on additional matters.


Another vital consideration when thinking about your potential new build home is if your property is situated within the metropolitan green belt. What is greenbelt land? Greenbelt land is a special land designation whereby the UK government will limit new development in order to ensure natural conservation and prevent urban sprawl – read more here! Here at Extension Architecture, we are experts and can guide you through the maze by discussing various greenbelt planning loopholes in order to help you obtain planning consent for your self-build home in 2023.

With an experienced architect & planning consultant advising you from the outset, any and all details will be included to maximise your chances of planning success. 

Guide to Self Build Homes in 2023: What can I get with my Budget?
The final cost estimate of your new build home will depend on many different elements all coming together as one, and it is quite often that we find ourselves deliberating the financial feasibility of any such project early on to avoid miscommunication and issues down the road.
It is worth mentioning, first and foremost, that a higher investment and decreased immediate ROI is often more rewarding over time than you may think. Therefore, it is important to understand your goals and plan early on, so that we can guide you through the process and tailor our methods to your individual requirements.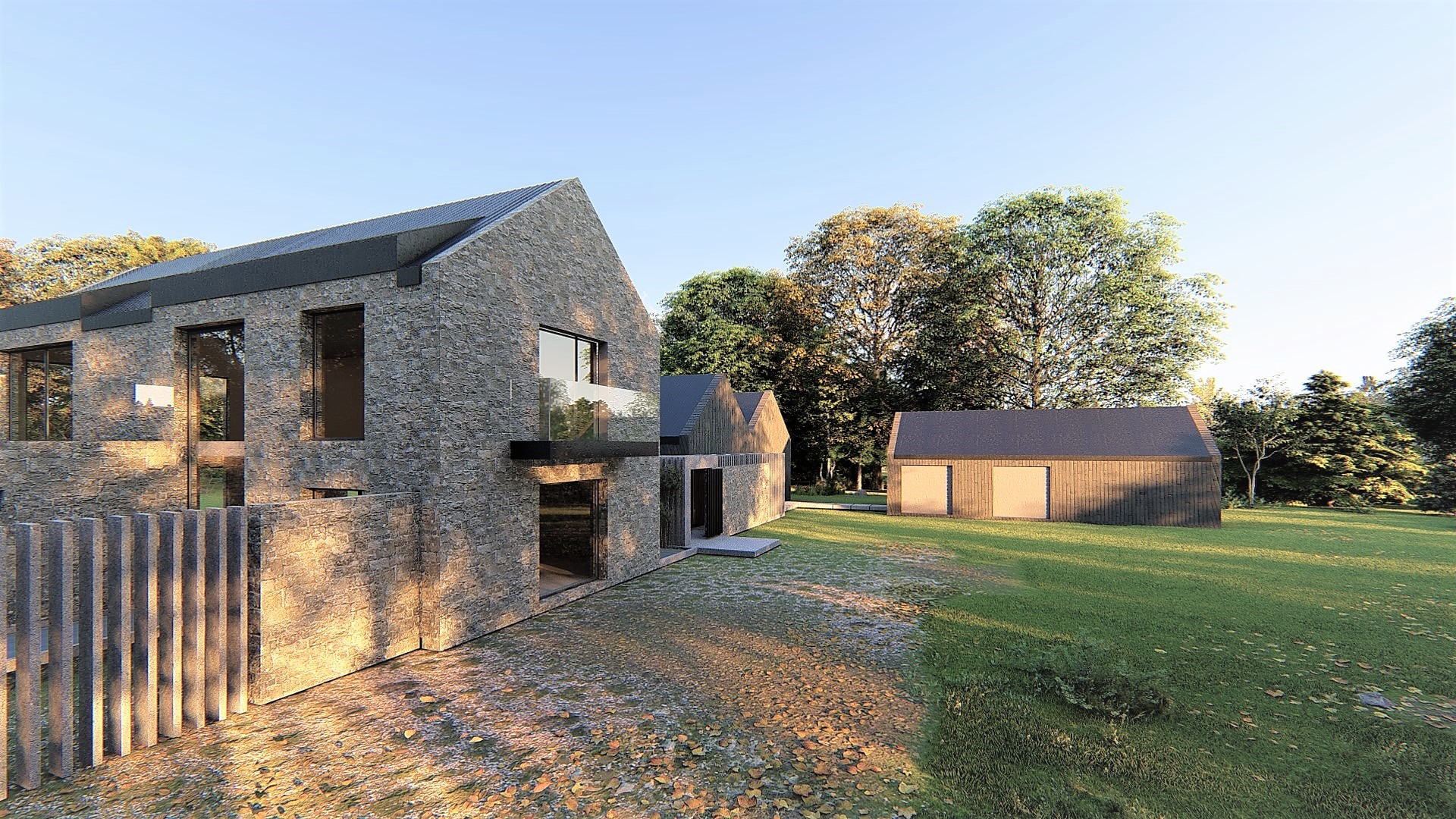 A typical self-build home can cost you anywhere from £250k to £1,000,000 or over, and the final costs will depend on everything from the shell cost, construction methods, foundation depths and the size of the dwelling, but more importantly, we feel as though any project is not complete without matching, carefully orchestrated interiors. If you are investing in a new build project, then you don't want a fabulous exterior with poorly designed interior spaces, and this will be reflected by your investment returns.
Of course, the VAT exemption may mean that you have more to spend than you think. If you need help understanding how much you may need, calculating the financial feasibility or risk of your project, be it a new build or single storey extension, through to planning consultancy and obtaining planning permission, get in touch today and book in an initial consultation to learn more!


Sustainable Self Build Homes UK 2023
Planning your own low cost self build home in 2023 gives you the best opportunity to futureproof your home by integrating sustainable technology in every aspect of design. From sustainable energy to boosted thermal efficiency, your investment can lead to, not only a great return on your investment, but also life-long decreased energy bills – something that is definitely helpful given the existing global market!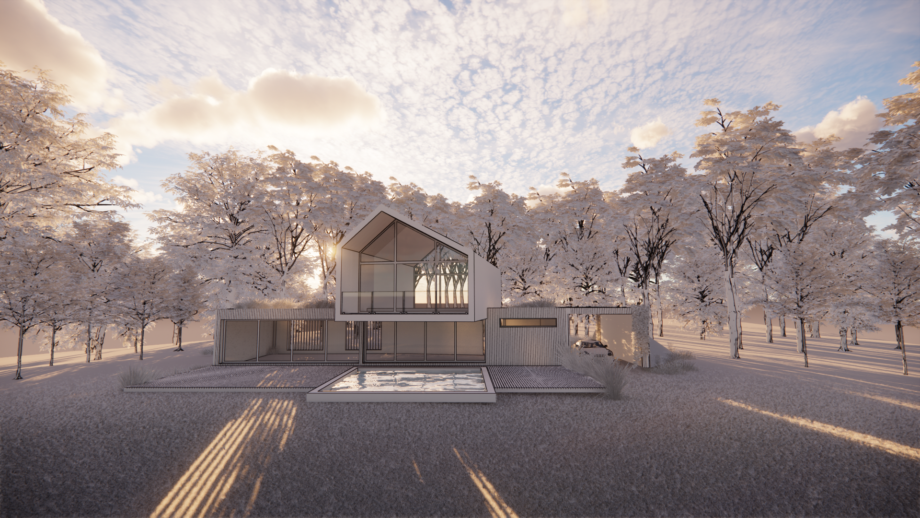 Many government schemes now help everyday homeowners develop their land with a sustainability focus, in turn reducing your carbon footprint and that of your local area. With most local authorities in London looking to become carbon neutral by 2050, it is a great time to invest, with loads of government incentives up for grabs.
One of these which many of our clients present interest in is the UK governments 'Future Support for Low Carbon Heat' incentive scheme, which looks to provide homeowners with cash grants for upgrading their boiler to a more sustainable option. This comes as the  government also concluded that the installation of gas boilers will be banned in new homes from 2025, sparking industry-wide changes and new options being considered daily. These include biomass boilers, air source heat pumps, and solar water heaters, to name but a few.
Other ways in which you can ensure that your low cost self build home is as environmentally friendly as possible include:
Make the most of south facing plots and natural light;

Utilise sustainable, locally sourced materials & components;

Increase air tightness, reducing heat-loss and boosting thermal efficiency;

Use high quality insulation to retain as much heat as possible;

Install water saving systems such as grey water systems and low flush W/Cs;

Propose biodiversity enhancers to reduce the impact on wildlife and the environment;

Integrate sustainable technology where possible.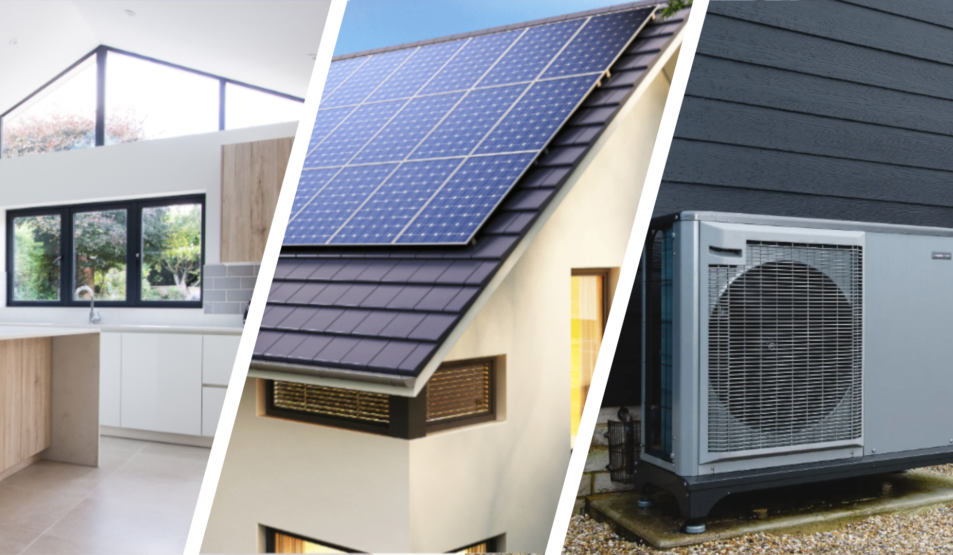 VAT Exemption for Self Build Homes – How Does it Work?
If you intend to build a new self build home, it is a little known fact that you will be exempt from paying VAT on the construction costs, saving you a massive 20% overall.
When building a new home, several factors must be considered to determine the exemption eligibility. For new homes, these are: 
The home must be separate and self-contained;

The home should be solely for you and your family to live or holiday in;

The property must not be for business purposes, e.g. offices or retail based.
If this is the case with your self-build home, then the contractors you choose should automatically be zero-rated, meaning that you should not pay VAT on any of their services.
For conversions, you may also be eligible for VAT exemption, however, eligibility requirements state that:
The building being converted must (in most cases) be a non-residential building, defined as having not been lived in for a period of 10 years+;
If this fits your situation, then the VAT paid can be reclaimed by getting in touch with HMRC within 3 months of completing the works.
What does this mean? This means that you save a grand total of 20% on all of your contractors fees, meaning that for a typical £200k build, you will pay just £160k, allowing you to either save further or invest in high quality furniture and fittings, in turn boosting your return on investment even further.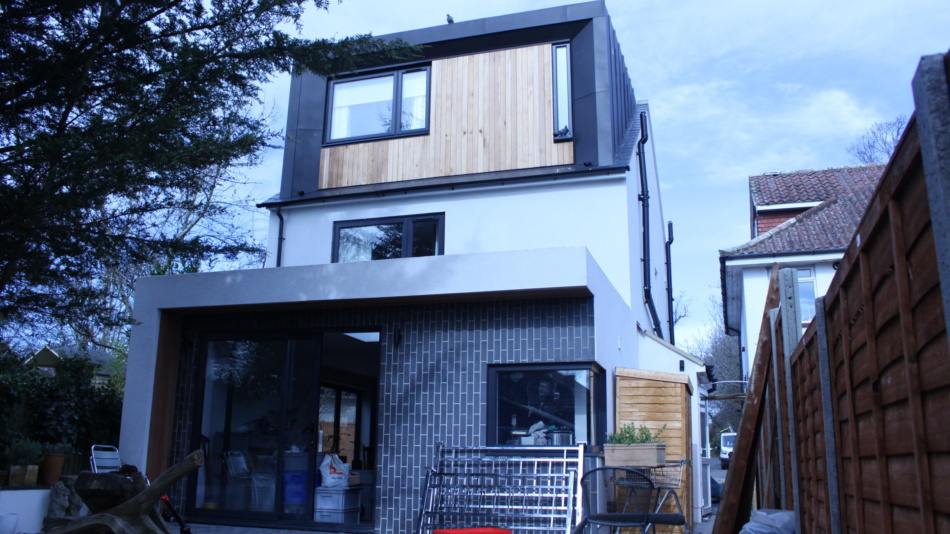 If you have a project in mind, contact our professional advisors today to get the ball rolling!
We can't wait to hear from you.