First and foremost, one must understand why anybody would want to add value to a home in the first place. Whilst the answer may seem obvious, there are in fact multiple reasons and multiple types of value to consider, whether this is for financial benefits or practicality reasons are amongst the most notable.

The best and most financially rewarding method of adding value to your home is via extending, such as the addition of a single storey extension, double storey extension or using barn conversion architects to transform unused barns. However, why not boost the return on your investment even further by means of a new kitchen extension, built-in furnishings or designing-in other admirable qualities that future buyers will indefinitely pay extra for?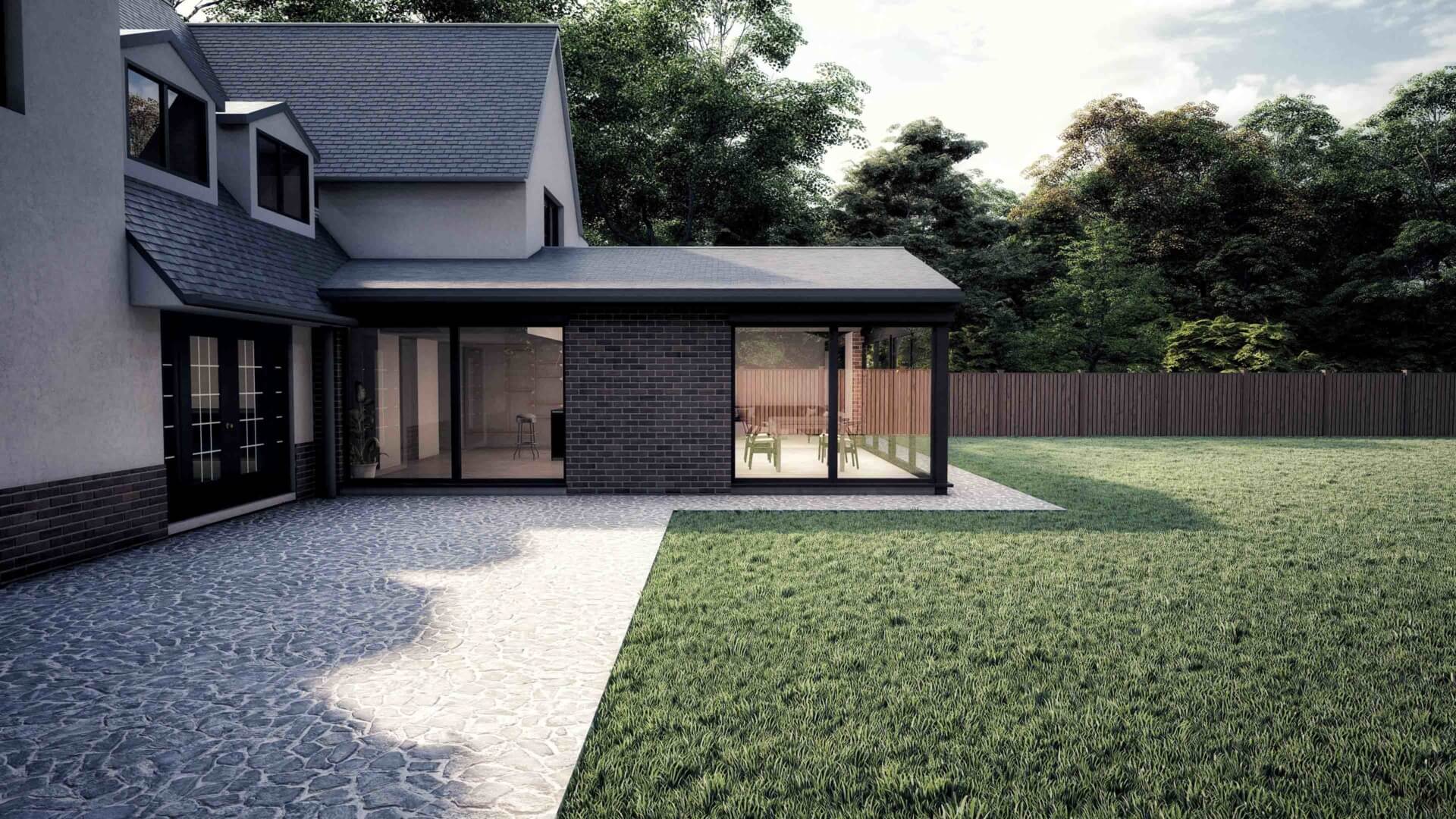 Adding Value to your Home: An Architects Perspective
Single Storey Extensions & Double Storey Extensions are forms of adding value to your home through facilitating an open plan living arrangement, a new utility room or pantry, or adding to the number of bedrooms – three great ways to entice a new range of potential buyers and appeal to a broader market. An open plan arrangement has the ability to transform your home and add other opportunities within a space, such as clear and unobstructed circulation throughout, drastically improving the overall perceptions of your home and adding value. Open plan arrangements also allow for greater design flexibility which can be defined as how design can change over time through movable partitions and multi-use spaces. Improving 3 main aspects of future proofing; adaptability, transformability and convertibility– all key factors that can add value to a home.
A single storey extension is defined as an enlargement solely to the ground floor or your home, and a double extension would be the same only over the first and second floor together. Aside from the obvious added value via the addition of more space which could add anywhere from £1,500 – £10,000 /sqm depending where your property is situated, deciding on the materiality of your extension, such as by incorporating large format marble tiles, natural timber cladding or exposed concrete either internally or externally, can add even more value. In addition to this, the value could be boosted further via the implementation of smart materials, improved insulation or sustainable energy services, increasing the environmental aspect of the property and thus reducing any future occupier's energy usage – a very desirable feature especially in today's climate!
Other design features that can add value as they tend to be highly desirable by new buyers are crittall or bi-folding doors and feature glazing components, aiming to maximise the amount of natural light entering the inhabitable spaces and, 'bringing the outdoors in.' This allows for flexibility throughout the year especially in summer months. As a general principle there is a high initial cost of approximately £1,200/sqm of frame width (with high spec glass and quality framework) however, in the long run this would result in adding value to your home.


A Loft Conversion is another great way of adding value to your home, whether you intend to make space for a simple study or a master bedroom with en-suite will depend on the footprint available to work with. In conjunction with natural light from dormer windows or skylights which can aerate the space making the space more liveable, the additional space will undoubtedly add value to your property and it is uncommon that you will not recuperate your investment. By improving your loft and replacing insulation and windows with more modern alternatives such as triple-glazing, can also both add value and increase overall energy efficiency, adding value from a sustainability perspective. In addition, smart technology can be implemented into homes for cost savings providing homeowners. These tangible benefits can offer a unique selling point for homeowners in order to add value.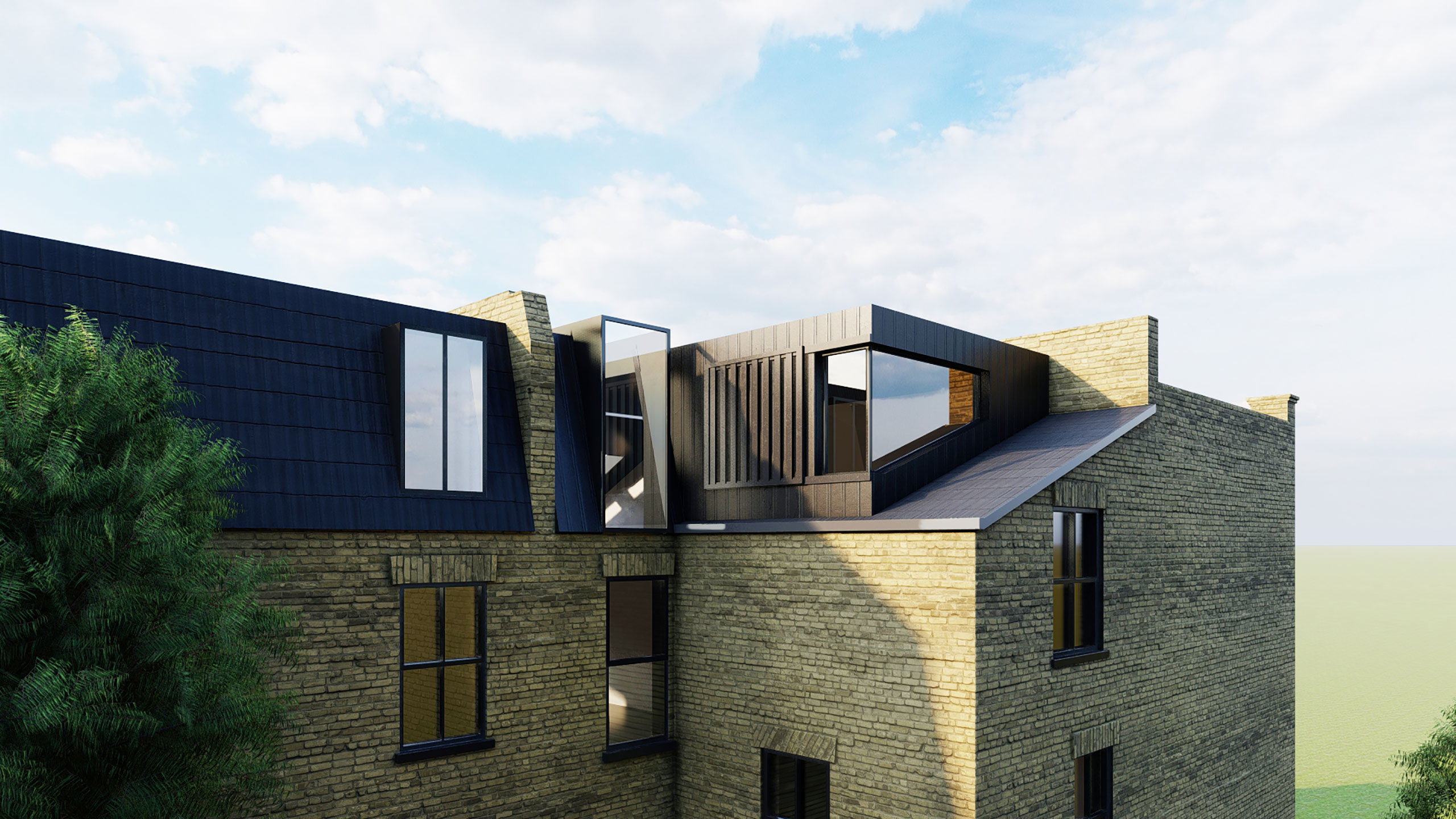 Adding Value to your Home: An Interior Designers Perspective
The kitchen is arguably the centrepiece of any home, and as such requires special attention through its design and detailing in order to add value to your home. Typically, high quality kitchen design incorporates modern technology and timeless materials to achieve optimum results and practicality. Materials such as hardwoods are effective as kitchen cabinets due to their durability, appearing stylish while also sustainable. Hardwoods such as Oak, Ash and Walnut when properly sourced can complement the aesthetic design of a space while extending the lifetime of your kitchen extension.

Marble and Granite are also successful in kitchen design as worktops, appearing as a hallmark of luxury with neutral colours complementing any type of appliance or sanitaryware. Marble and Granite cost around £300 to £600 per square meter respectively. These materials should be applied to table tops, backsplashes, and countertops. Accompanied with stainless steel or matte-black sanitaryware such as taps and sinks being low maintenance, resistant to rust and corrosion while being relatively inexpensive ranging from £50-£500 and featuring a superb level of design consideration, thus boosting the value of your home.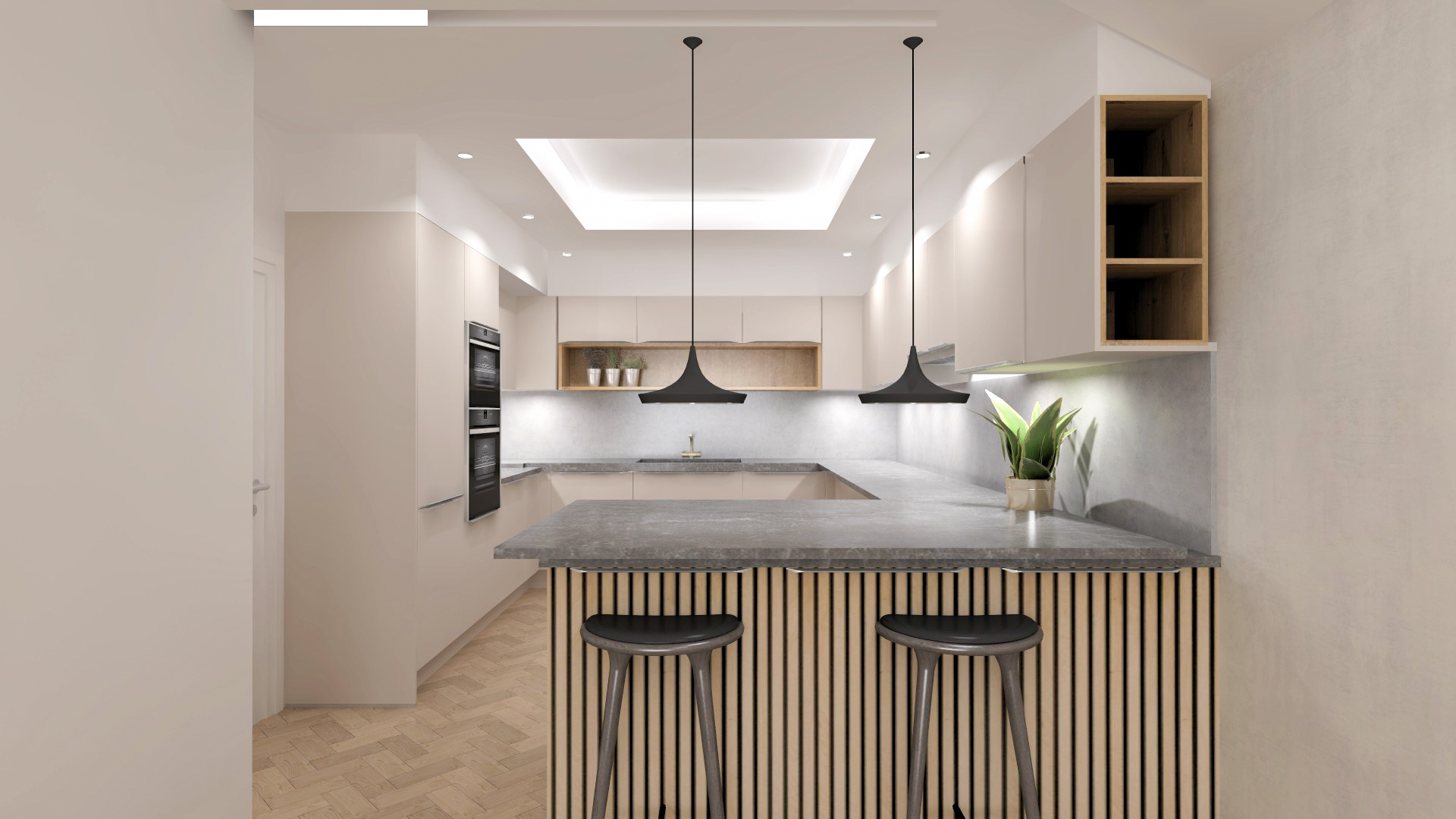 Bathrooms can also add value to homes through precise material choice. Quartz, Porcelain and Glass are high quality materials that should be incorporated into a bathroom design. The materials are suited to wet environments appearing stain proof while lacking porosity. Quartz should be used for countertops; glass can be used for shower dividers and windows. Porcelain can be used in flooring and sink backsplashes. Principally a quartz worktop will set you back approximately £500 per square meter, whilst Porcelain can cost between £50-£100 per square meter.
Living rooms however have greater variability of materials, being able to incorporate hard and soft woods into the flooring along with furniture. At Extension Architecture we are suppliers of many different branded appliances, with materials sourced from the highest-level manufacturers from all over the world, including German, Italian and British kitchen brands and luxury bathroom products! Contact us today to visit our display and witness our hand-picked favourites!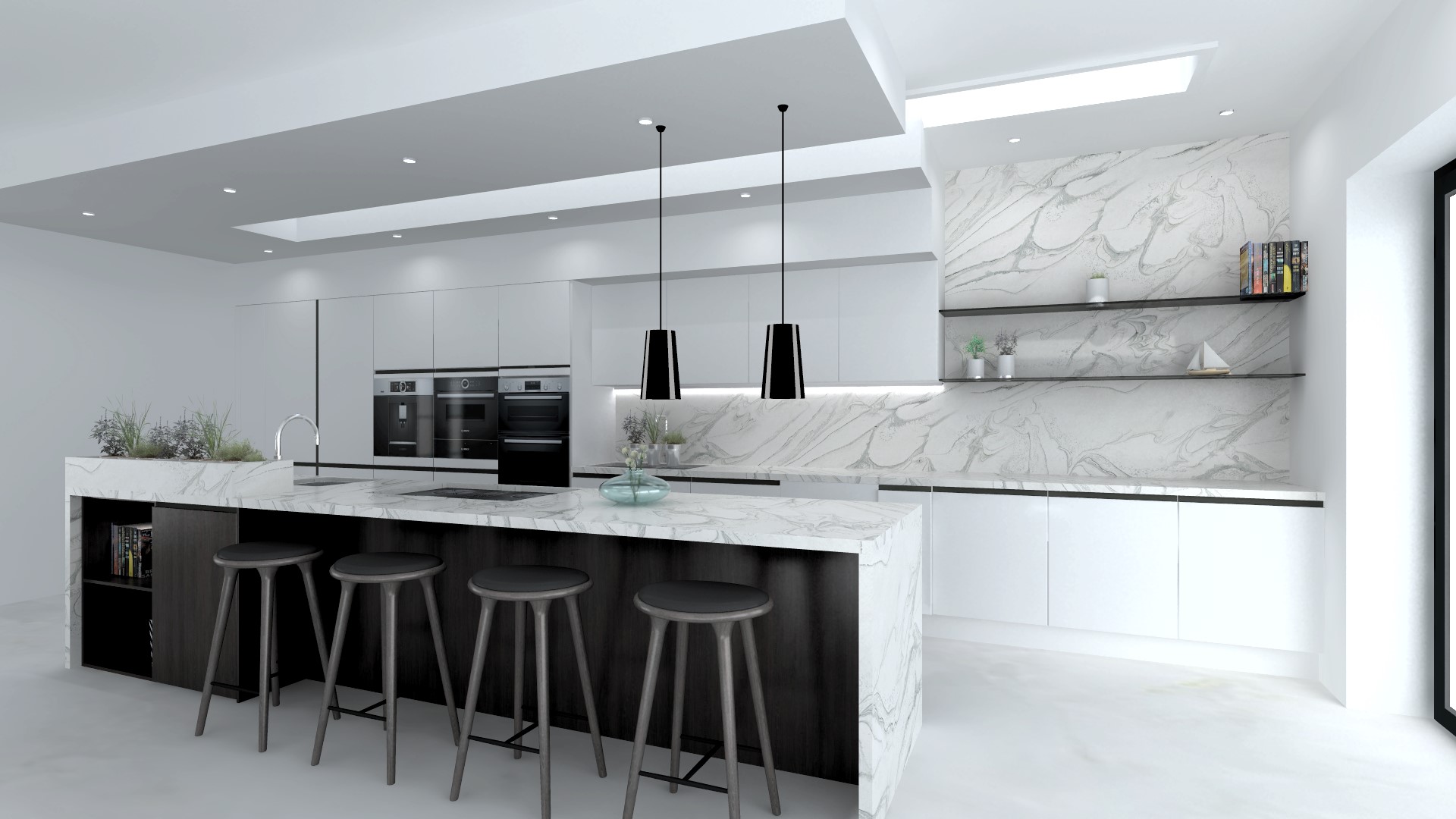 Adding Value to your Home: A Technologists Perspective


Futureproofing your new space is by any means the best method of adding value to your home. This could be via ventilation strategies, optimising solar gain and natural light, sustainable energy provision such as via solar panels or ground/air source heat pumps, and optimising the thermal efficiency of your home via re-insulating.
Whilst these factors may sound expensive to incorporate into your designs, they will more than likely double the return on your investment, whilst also reducing your average living costs by improving the energy efficiency of your property. In addition to this, the government is offering a variety of green incentive schemes looking to improve the quality of homes across the country, which may help to offset some of those increased costs and keep more of your money in your pocket!
Altering the overall experience of a space. Principally, passive, or natural, ventilation strategies such as the use of vented skylights and the stack effect can add value to your home through improved air quality (IAQ) and energy savings, also facilitating improved productivity and focus if you are like many of us working from home. In addition, building orientation is key within extensions to add value, as fenestrations can be orientated to receive maximal sunlight throughout the day and optimise solar gain.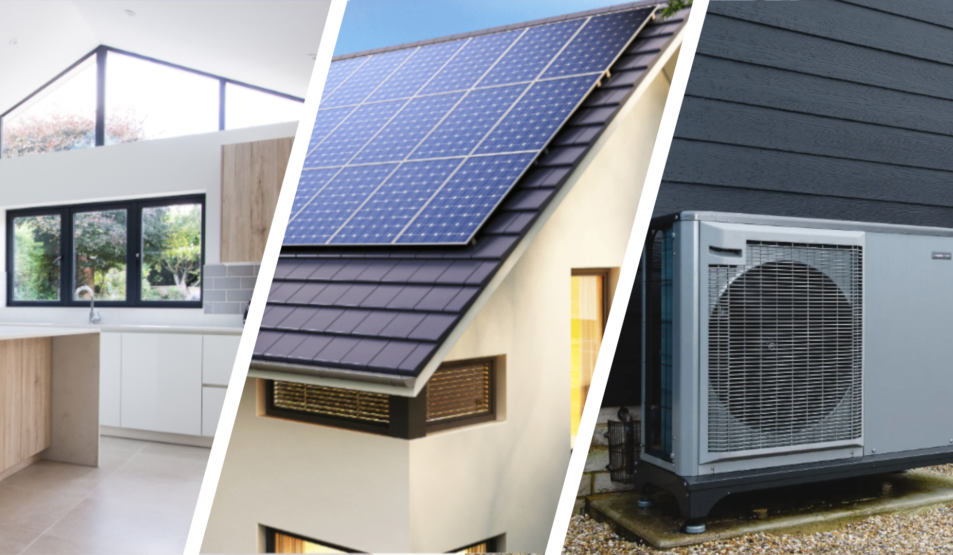 In conclusion, adding value to your home and ensuring that your new space is tailored to you are the two salient aspects of our industry. Above all, residential extensions and modern kitchen design are two of the most effective forms of adding value to a home, but the key route to maximised results lies within the details. Adequate ventilation and optimal natural light exposure are elemental qualities that improve the aesthetic qualities of a space and can entice prospective buyers to pay that little bit more. However, other tangible design decisions can be made to improve the quality of a space, including open plan arrangements and architectural components such as skylights, material choices and smart home appliances. 


If you have an upcoming project that you are hoping will maximise your space and add significant value to your home, get in touch today to receive a personalised quotation and detailed advice to get the ball rolling!