Open-Plan Living
One of the most popular layout ideas for small barn conversions is an open-plan living space. This layout involves combining the kitchen, dining, and living areas into one large, open room. By removing walls and creating a more fluid space, you can make the most of the available square footage and create a comfortable and sociable living area.
When designing an open-plan living space, it's important to consider the placement of furniture and the flow of the room. You may want to use furniture to define different zones within the space, such as a sofa and armchairs for the living area and a dining table and chairs for the dining area. Using natural materials such as wood and stone can also help to create a warm and inviting atmosphere.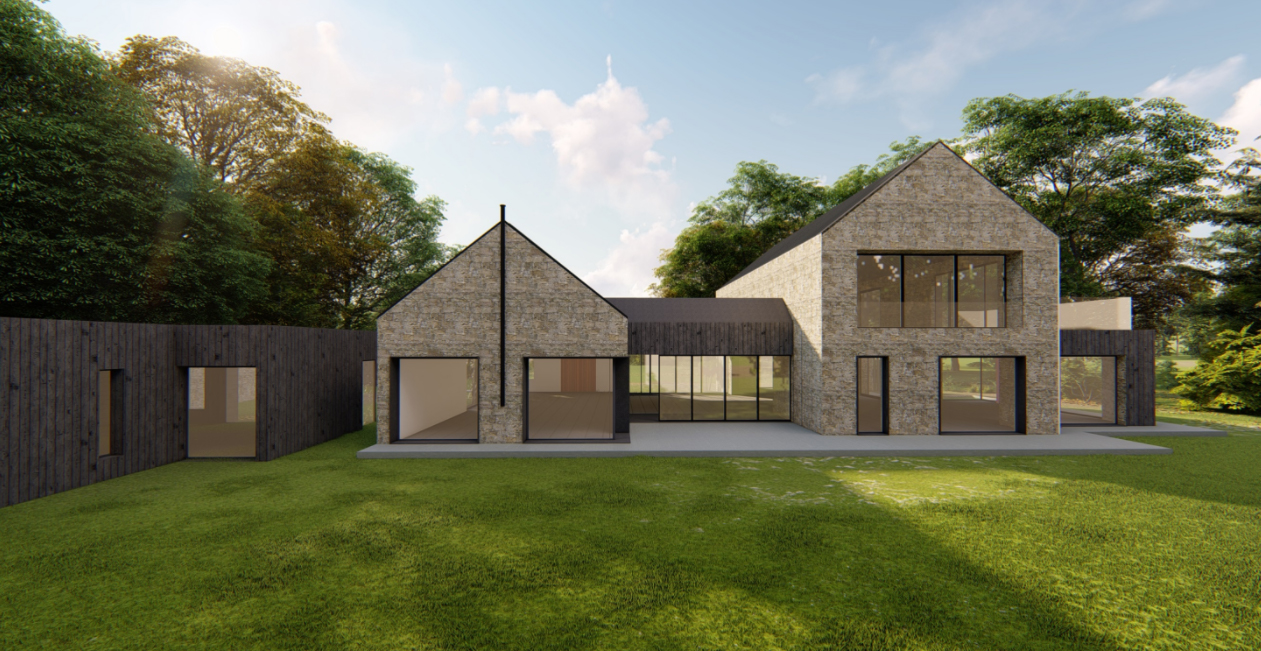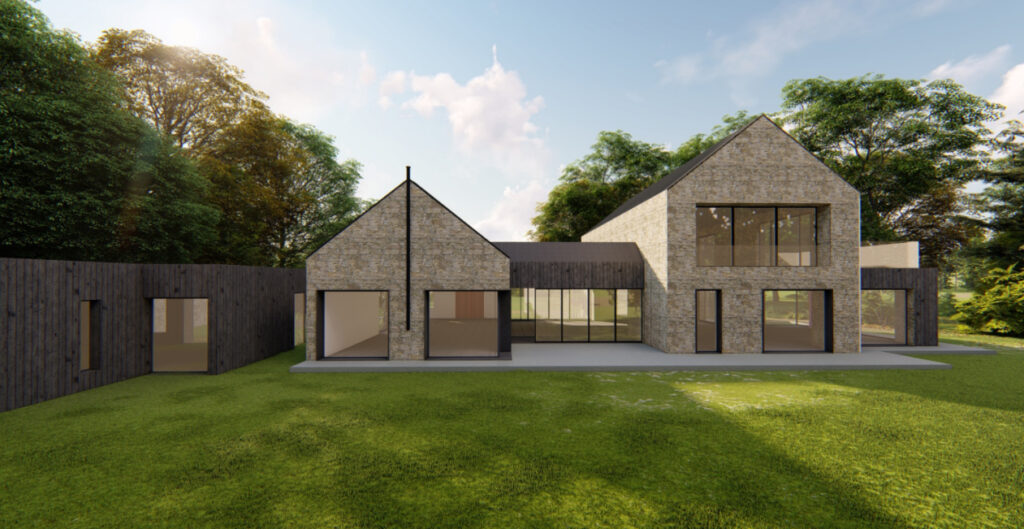 Mezzanine Bedroom
If your small modern barn conversion has high ceilings, you may want to consider a mezzanine bedroom. This layout involves adding a small bedroom or sleeping area above the main living space, accessed by a ladder or staircase. This can be a best way to make create additional living space without taking up valuable floor space.
When designing a mezzanine bedroom, it's important to consider the height of the space and the placement of windows. You'll want to ensure that the room has enough headroom for comfortable living, and that there is adequate natural light and ventilation. You should consider to adding a skylight or roof window to bring in additional light.
Split-Level Living
Another layout idea for small barn conversions is split-level living. This involves creating different levels within the space, with each level serving a different purpose. For example, you may have a raised living area with a lower dining area, or a sunken seating area with a raised kitchen.
Split-level living can be a great way to create visual interest within a small space, while also making the most of the available square footage. When designing a split-level living space, it's important to consider the placement of furniture and the flow of the room. You may want to use different materials or colours to define each level, or create a seamless transition between the different areas.
Compact Living
If your small barn conversion is truly tiny, you may want to consider a compact living layout. This involves making the most of every inch of available space, with multi-functional furniture and clever storage solutions. For example, you may have a sofa bed for sleeping, a fold-down table for dining, and a built-in wardrobe for storage.
When designing a compact living space, it's important to be innovative & think outside of the box. Look for furniture and storage solutions that are designed for small spaces, such as wall-mounted shelves or hidden storage compartments. You may also want to consider using mirrors or reflective surfaces to create the illusion of more space.



Outdoor living
When it comes to outdoor living, there are several ways you can incorporate the outdoors into your small barn conversion layout.
Covered Outdoor Living Space: Consider creating a covered outdoor living space that can be accessed from inside the barn. This can be done by extending the roofline of the barn or adding a separate structure such as a pergola or awning. This covered area can provide protection elements and also allowing you to enjoy the outdoors.
Large Windows: Installing large windows in the barn conversion can bring in plenty of natural light and offer views of the surrounding landscape. Additionally, these windows can be designed to open up and allow fresh air to flow into the living space.
Outdoor Kitchen: An outdoor kitchen can be a great addition to a small barn conversion, especially if you enjoy cooking and entertaining outdoors. You can include a grill, sink, countertop space, and storage cabinets to create a fully functional outdoor kitchen.
Patio or Deck: Consider building a patio or deck outside the barn conversion, which can be a great place to relax and entertain. A patio can be built using materials such as concrete or pavers, while a deck can be made from wood or composite materials.


Landscaping: The surrounding landscape can also play a role in creating a great outdoor living space. Consider planting trees, shrubs, and flowers to add color and texture to the outdoor area. Additionally, you can create a garden or install a little and water feature to add a peaceful ambiance to the outdoor space.
Overall, incorporating outdoor living into a small barn conversion layout can be a great way to maximize your living space and create a unique and enjoyable living experience. With careful planning and design, you can create an outdoor space that complements your barn conversion and allows you to fully enjoy the natural beauty of your surroundings.