What's the difference between an architect and an interior designer? Do I need to hire both?
If you're thinking of building an extension, you might well be asking what is the difference between an Interior Designer and an Architect and whether or not you can combine the two or if you need to hire both.
Just imagine, for a second, that you have decided to take the plunge and extend your kitchen in Harrow, expand your living-room in Merton, convert your loft in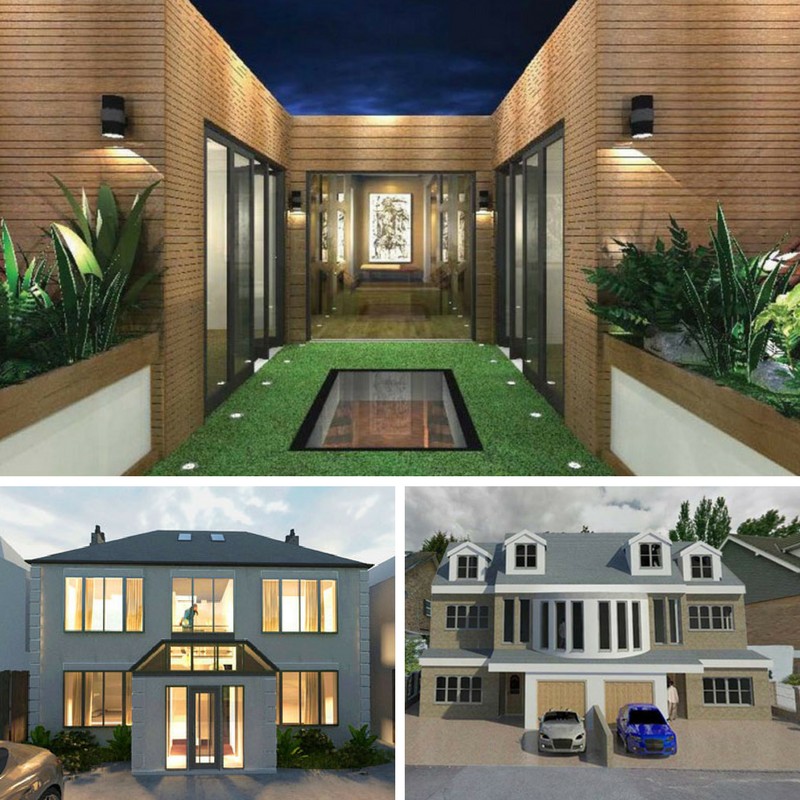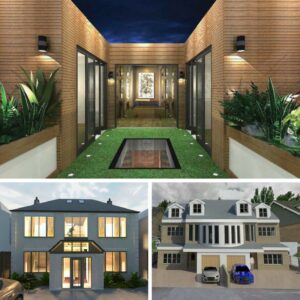 Sutton, or even add an extra bedroom in Barnet. You engage an architect who can design the outside, plumbing, and interior walls. Then you engage an interior designer who will make the inside stylish, sophisticated, and fit for purpose.   The only problem is, they clash. They each have their own style, priorities and way of working.  At best, this creates a headache for you. At worst, it increases cost, delays the project and results in an extension you are less than happy with.   It is likely that you are investing a lot of time, money and hope into this project. Maybe it is going to allow you to stay in the home in which your eldest took their first steps whilst you add to your brood. Perhaps it is going to allow you to take care of an elderly parent. Or maybe it is just a symbol of all your hard work-a reward. Whatever your reason for investing in your home, you want it to be perfect. You want to walk into your new space and feel giddy with excitement and overwhelmed with how beautiful it is. Not feel that the styles are mismatched or you have In this blog, we will explain the difference between the two and why it is sometimes best to combine services.  
What does an Architect do?
  An architect has studied long and hard to be qualified to design the structure of a property. Each practicing architect must be registered with the Architects Registration Board (ARB), which protects the integrity of the industry and our homes. Architects can shift and plan interior and exterior walls, roofs and services. They design and maximise the space in which we live and are ultimately responsible for the external aesthetics of the house or building. In the case of building extensions, they will make sure the exterior matches the original house. They will listen to your requirements, carry out a
site consultation
, produce technical plans and project manage the build by liaising with service and goods providers. A really good architect will even apply for planning permission for you. Take a look here for an example of
services an architect should offer.
An architect is also responsible for looking at the health, safety, and environmental aspects of the proposed build. They make sure it is compliant and should produce
Building Regulation Drawings
to ensure the completed building is signed off as safe and compliant by a building inspector. Imagine the horror of finally completing your extension, only to be instructed to alter or remove it because it isn't compliant with building regulations!  
What does an Interior Designer do?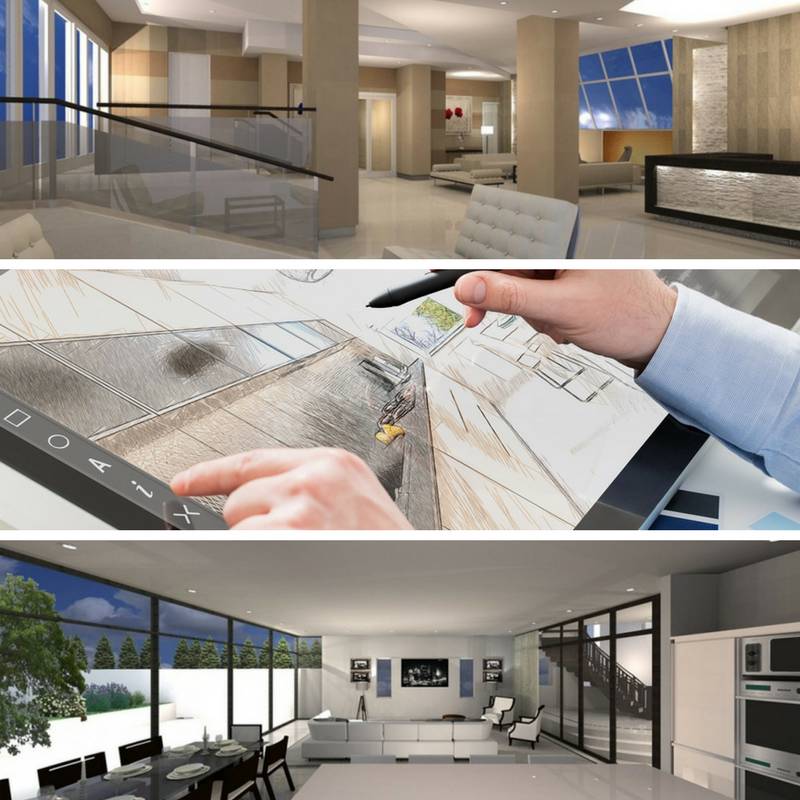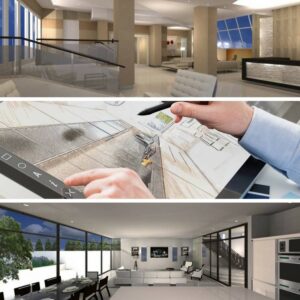 An interior designer designs the layout and aesthetics of a room or space. This might be selecting wall finishes, colour schemes, soft furnishings, flooring, and layout. By combining textures, colours, and shapes they can create beautiful, function spaces for you to live and work in. They might also work with your architect to design the inside dimensions and ensure there are strategically placed windows and rooflights to let in enough light. An interior designer will also offer lighting solutions to suit the use of the room. For example an office will need to be brightly lit with focused spotlights on key areas, such as over desks and bookshelves, where as a bedroom might want softer lighting to encourage sleep or romance.  
Where is the cross over?
  There are some aspects of building an extension where architects and interior designers cross over. They can both design cabinetry (fitted cupboards and shelves), although you might expect a designer to give you a more thoughtful result. Both can plan in where plug sockets should go to enable you to use the space fully. Anyone who has lived in a house built before the 1960s will understand the inconvenience of not having anywhere near enough plug sockets in each room to be able to plug in or charge all our mod-cons without creating a fire hazard with extension plugs. Many architects can also do some of the things an interior designer would typically do, such as plan in furniture placement, choose tile and woodwork finishes, and select interior doors. Again, one would imagine a designer would give a finish which is more in keeping with your existing style, or more daring and stylish, if that is what you desire. This cross over between architects and interior designers can lead to confusion, incoherent design choices, and a power struggle. Even knowing which to hire first can lead to a major headache for you.  
What is the solution?
  If you're planning on building an extension, the best solution is to find an end to end architect service. One which can do all the technical drawings and deliver a strong design, can apply for planning permission, and can complete the interior design too. London based architects, Extension Architecture's
end to end service
means the design will be thoughtful, seamless and reflect your family and way of living. Our staff body consists of both architects and designers, meaning we can, for example, design and choose:
Exterior rendering, paving, and landscaping
Interior wall coverings
Cabinetry and interior elevations
Window and socket placement
Floor coverings and interior doors
Interior and exterior lighting
Blending the existing style of property with the new one
Soft furnishings and furniture
  An end to end service means you can be confident that your final extension is going to be coherent, stylish, and fit the life you want to lead.  
Get in Touch
Do you want to start the process to transform your living space and create something new for your home? Talk to us and let us help you design the perfect extension for your home. We're ready to listen to you.   Email us at
[email protected]
or phone 0203 409 4215. On our website, you'll also find a
Request A Free Quote form,
which you can send to us and we'll get back to you right away.