WHAT WE DO?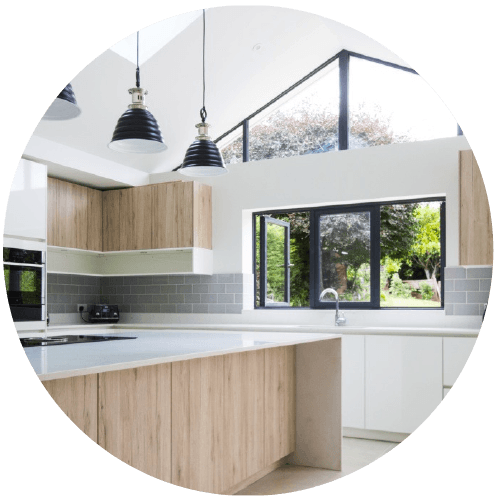 We are dedicated to cater our services to the population of Epsom and Ewell. As the market leaders in architectural planning and construction business, we have achieved a success rate of as high as 100% in the development and fulfilment of projects. We consider construction to be a lifetime event for ages to come and therefore, Bring our all into the process of planning, executing and finally unveiling the construction for the world to witness.
HOW WE WORK ?
As an experienced player in the construction business, we take the initiative to conduct a high graded site assessment, of the location and the surrounding. This helps us to understand the aspects that we need to address in our designs. We do not once overlook the historical importance and aesthetics attached to the site making our projects to go through be a well researched and structured process of planning, mapping, and building.
WHAT MAKES US DIFFERENT?
We have been in the industry for years now and abide by the regulations set in different councils for construction. Being a group of architects, we work hard to make sure to promote historical conservations are promoted and practices as much as possible. Therefore, we put this principle into practice as well. With the years of expertise, we have achieved a near to 100% success rate in all sorts of construction and conservation projects.
KEY EPSOM AND EWELL COUNCIL PLANNING DEPARTMENT CONTACT DETAILS
Epsom and Ewell Council Planning Department Phone
01372 732000
Epsom and Ewell Council Planning Dept Fax
Epsom and Ewell Council Planning Department Website
http://www.epsom-ewell.gov.uk/EEBC/Planning/
Epsom and Ewell Council Planning Dept Email

[email protected]

Epsom and Ewell Council Planning Department Address
Epsom & Ewell Borough Council                          
Town Hall 
The Parade 
Epsom 
Surrey 
KT18 5BY
Epsom and Ewell Council Planning Dept Opening Hours
9am-5pm, Monday to Friday 
WHAT OUR CUSTOMERS SAID

I just would like to thank you for your initial help with my garage project. It's been drama filled with dodgy builder, Julian advising me, different architect getting bailiffs on me! Hiring private investigators etc. I'm glad Extension Architecture were able to help me.
Lawrence Manny & Corazon

Highly recommend. Especially to present planning applications to ensure highest possibility of being passed. The team listened and presented several designs and when presented with a challenging planning person at the council were courteous and professional throughout. Would definitely use again.
Sherilee Mace
Side Extension

Thank you for your professional job and winning case with Waltham Forest Council. With Warmest Regards.
Natalie E