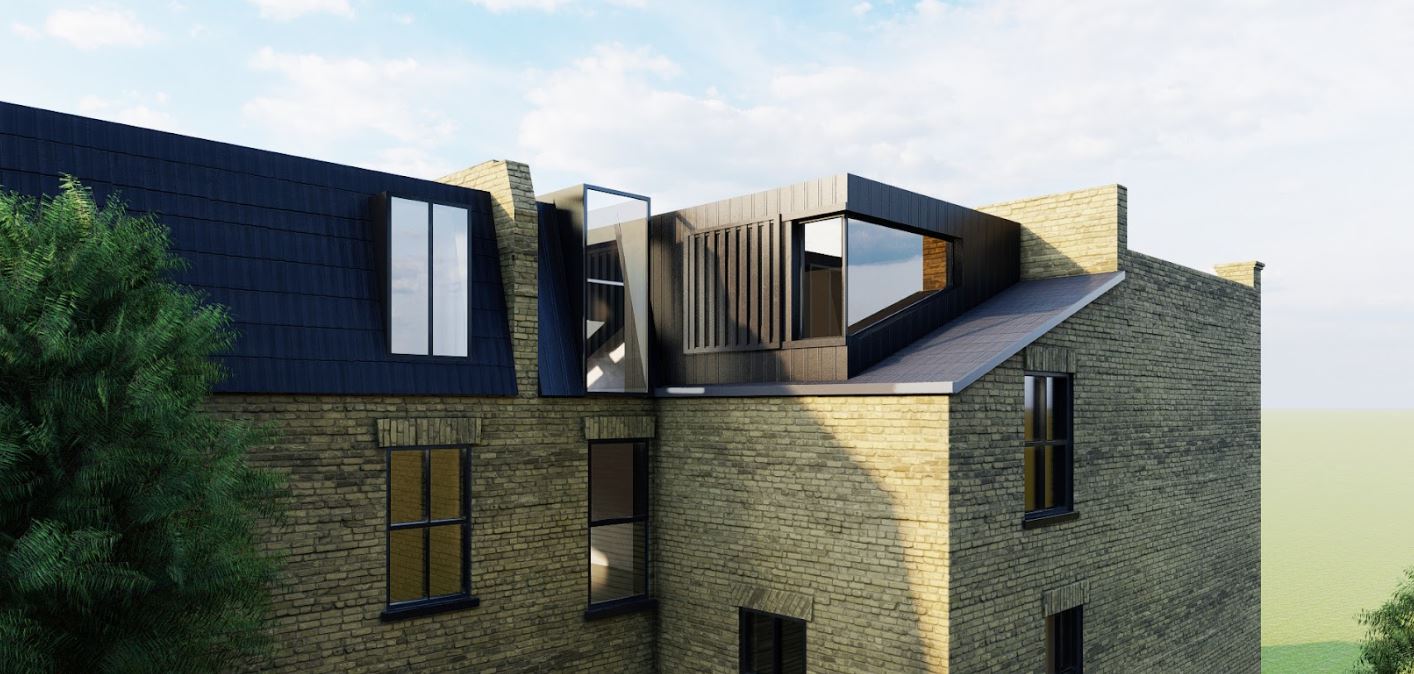 Find out about planning application of Wimbledon and get a quote
Wimbledon Planning Applications and Architectural Services
Wimbledon is a district and town in the Southwest of London, in the Borough of Merton. There are approximately 112 listed buildings in the vicinity of Wimbledon, and much of the centre is protected under a dedicated conservation area, which, together, can often generate bumps in the road throughout the planning process. It is therefore important to choose architects in Wimbledon and a planning consultant with considerable experience working in the area to help guide you along the way and get the most out of your property.
Whether you are looking for a modest kitchen extension, a space doubling two-storey extension, or an ambition for a new build investment, at Extension Architecture, we have the people to help. We offer valuable, personalised advice and planning consultancy for your architectural projects throughout the borough including Colliers Wood, Merton Park, Mitcham, Morden, Motspur Park, Pollards Hill, Raynes Park, Summerstown, West Barnes and Wimbledon Village.
Historically one of the wealthiest villages in the Greater London area, Wimbledon is home to merchants and noblemen alike. It has grown into the town it is today, with large residential complexes, gated communities, and unparalleled planning opportunities. With the highly sought-after postcodes of SW19 and SW20, it lives up to its reputation of being the suburban home of the wealthy to this day. Having the guidance of expert architects in Wimbledon is a necessity to ensure your project goes to plan.
Extension Architecture has dealt with at least 50 planning applications in the Wimbledon area. Needless to say, we've had our fair share of experience dealing with projects of varying complexities in and around the town. You can learn more about architects near you in the UK by entering your postcode and getting a free quote today. 

Did you know that Extension Architecture has worked on over 50 projects in Wimbledon & the surrounding areas? See below two of our most beloved projects where we helped our wonderful client dream big and achieved a huge return on investment!
Your Dreams Captured by Our Architects in Wimbledon
Just a quick journey down the A3 from our Battersea Studio, and with long-term experience working throughout the area for the past decade, our Wimbledon-based architects are fully equipped to guide and work with you to create a space designed with you in mind. Our team will be with you every step of the way to make sure the process runs as smoothly and efficiently as possible, and with over 1600 projects approved throughout London and Surrey, we boast comprehensive planning knowledge and the experience to back it up – but don't just take our word for it; see our case studies page for many examples of the projects we've worked on.
Whether you are looking to create a kitchen extension or loft conversion, increase your property value, or build a new house within your existing land, we can look to help. Our architects in Wimbledon can even assist with your plans to convert your property into apartments for that extra income stream you've been planning. By enquiring today, you will receive a personalised quote and initial phone consultation to discuss the feasibility of your project. Whilst we do specialise in home extensions, we are also well versed with the guidelines of new build developments and commercial architecture too. If you have a project in mind and want to explore this further, our architects in Wimbledon are here to help.
The London Borough of Merton is notably a great negotiator when it comes to planning applications, and as advocates for high-quality design, we can guide you to achieve your property's maximum potential, no matter what the scope!
Architects Wimbledon – Our Work
We are ardent believers in long-term friendly relations and therefore, we back our clients from planning to converting a dream into reality. We are more than happy to mention our near to 100% success rate in all sorts of construction. No matter if it is your basement, garage, office space or a remodelling project, we put our all into making it an unmatched success.
New Build House in Wimbledon – Merton
We were appointed to produced a number of visume or business. These are needed for: electrical work, extending or erecting buildings, new drainage, heating applianalisations for our client for a property which our interior designer re-designed and presented to the client for approval.
Double Storey Extension and Loft Conversion in Merton
Double storey extension and loft conversion project for a client in Merton
Copse Hill Loft Conversion – Merton Council
Extension Architecture helped a client realise their desire to extend their loft in Merton.
We only deliver excellence
Projects completed in Wimbledon
Our total projects completed in London & Surrey
Our Selected Case Studies in Wimbledon
Extension Architecture is an architecture company that provides extension and new build services in Wimbledon. As Wimbledon architects, they offer a wide range of architecture services, including:

Initial Consultation: The architects at Extension Architecture meet with clients to discuss their requirements, budget, and vision for their project. They also assess the feasibility of the project and provide advice on planning permission requirements.

Design and Planning: In this phase, the architects create design concepts and options that align with the client's vision, requirements, and budget. They also prepare and submit planning applications to the local authorities if needed.

Technical Drawings: Once the design is agreed upon, the architects produce detailed technical drawings that include floor plans, elevations, sections, and construction details.

Building Regulations: The architects advise clients on building regulations and prepare all necessary documentation to obtain building regulations approval.

Tender and Construction: During this phase, the architects create tender documents, review bids from contractors, and help the client select a contractor. They also provide ongoing support throughout the construction process to ensure that the project is delivered to a high standard.

Post-Completion: Once the construction is complete, the architects carry out inspections to ensure that the project meets all relevant regulations and standards.



In addition to the above services, Extension Architecture also offers new build services for those clients who wish to build a new property from scratch.
As Wimbledon architects, Extension Architecture has extensive experience in designing and building projects in the Wimbledon area, and they are well-versed in the specific planning and building regulations that apply to the area.
Did you know that we are not only Wimbledon architects, but also technologists, planning consultants, interior designers, and project managers? With a complete in-house set-up, you can rest assured your project is in capable hands from the initial concept right through to project completion!

Contact us today to book a free initial consultation to get your project started. Some of the services our architects in Wimbledon and planning consultants provide include:
Wimbledon Planning Drawings for Submission to your Local Council
Retrospective Planning
Building Regulation Drawings for Building Control
Structural Engineer Services in Wimbledon
Consultancy for Commercial Development
3D Visualisations & Immersive Design
Interior Design
Spatial Planning and Layout
Feasibility Consultancy
We work all over London & Surrey and work within the Wimbledon postcodes of SW19, SW20, SW17, SW18, SW21, and SW22, as well as all surrounding areas. For all of your design, planning & construction needs, get in touch today to see how Extension Architecture can help you get your project on track with architects in Wimbledon.
How we work in this area
Our Architectural services in Wimbledon
Working with Your Local Wimbledon Architects
If you have a potential project in Wimbledon or the surrounding areas, having a local architect in Wimbledon can help you achieve your dream. We can provide you with the highest level of expertise and give you the best chance of planning approval so that your project goes to plan.
Wimbledon has a rich heritage and detailed planning policies meaning you'll need expert advice each step of the way. This is where we can help with our unique perspective, unparalleled experience, and knowledgeable team at Extension Architecture. Together, we can help you achieve your dream space.
By working with our Wimbledon Architects, we will give you all of the possible options for your project to not only create the valuable space that you require but also help increase your property's value. With our in-house specialists and established connections within the local council, you can be sure that your Wimbledon project is in capable hands. Our departmentalised approach towards the design and construction process will ensure you have everything you need at every stage of your project's journey.
Learn more about planning applications in Wimbledon and get a quote today.
Get a Free Quote or call us on 0203 409 4215
Architects in Wimbledon: Residential & Commercial Planning Experts
From consultation and design to technical drawings and project management, our Wimbledon Architects, Designers & Project Managers have the experience and understanding to deliver your Wimbledon architectural project on time and within budget. Whilst adhering to local planning policies and building regulations, we can advise you on all aspects of the design ensuring an efficient and well-informed outcome. With our help, you can boost the value of your home and create the meaningful space you have been dreaming of!

Whether you are looking for a Wimbledon single-storey extension, a more complex Wimbledon two-storey extension, or even commercial planning assistance in the area, our architects in Wimbledon are here to help you today.
Learn more about planning applications in Wimbledon and get a quote.
Get a Free Quote today or call us on 0203 409 4215
Our planning & architectural services in Wimbledon
We provide a full range of services in Wimbledon
Planning Application Drawings (including Plans, Sections, Elevations etc.)
3D Visualiations (Immersive Design)
Restrospective Planning
Building Regulation Drawings for Building Control
Consultancy for Commercial Development
Interior Design
Spatial Planning and Layout
Feasibiity Consultancy
Why choose our architect services?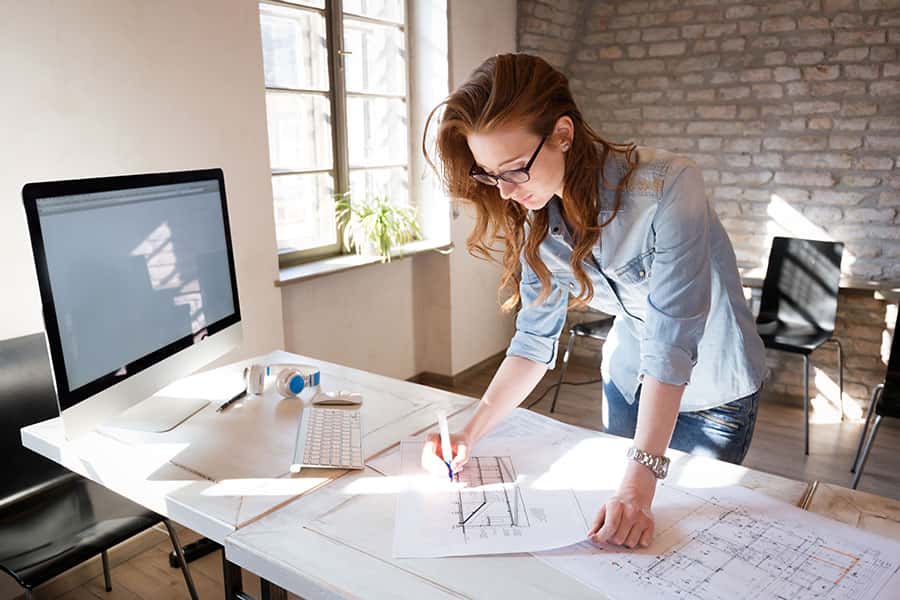 We know your local area and the rule of planning permission of your borough
We've had more than 1600 successful planning applications approved since we started to help clients turn their dream home projects into a reality. We're very proud of our success rate and how we can cater to all your planning needs. Take a look at some examples of the projects we were granted planning permission for in this case study..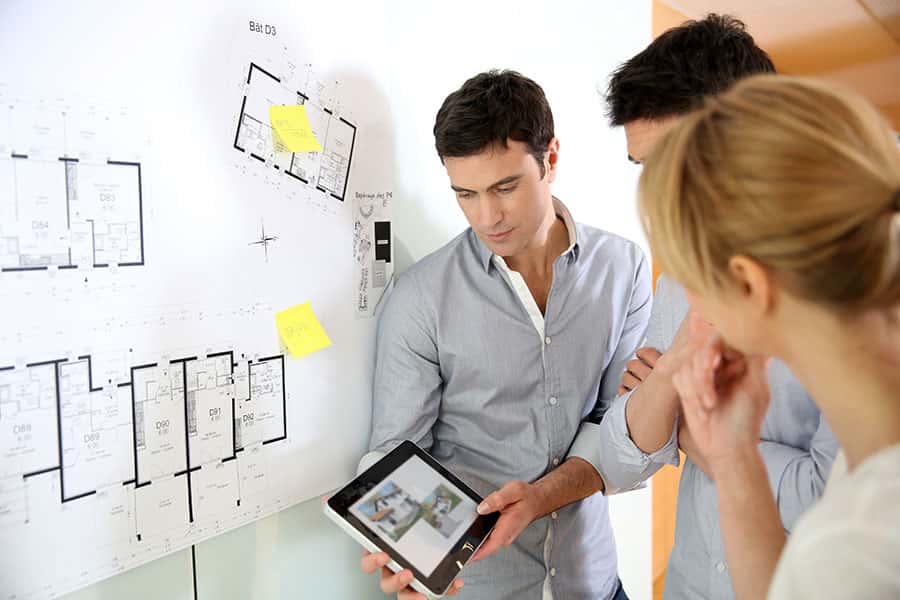 We provides a comprehensive range of expert planning consultancy services.
Your personal planning consultant will visit your property, home or office at a time that suits you and discuss your project in further details. Later the technician will come and complete a full site survey. Our teams then discuss and agree what works and changes could be included in.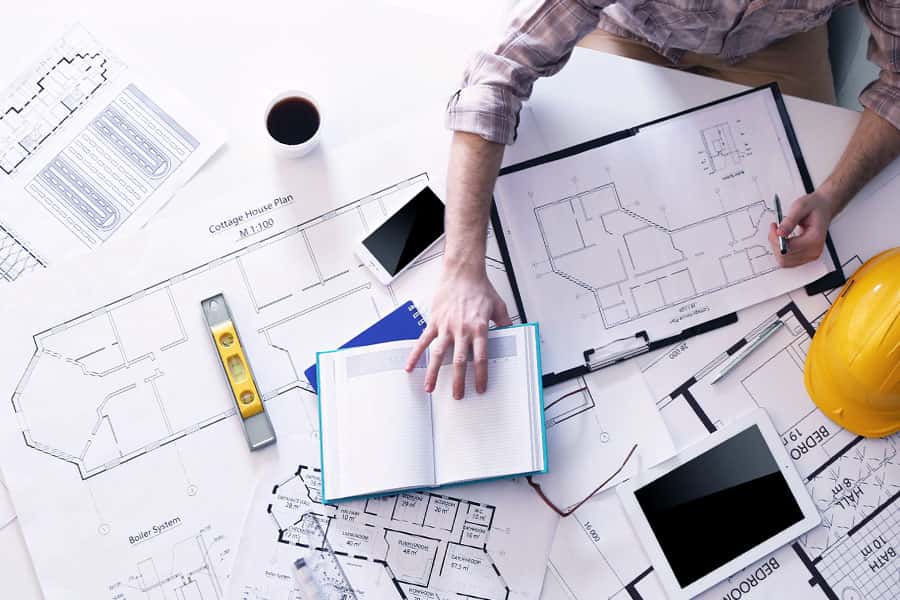 We're the leading residential Architecture Studio in London
We at Extension Architecture provide a wide range of project, development and management services. Whether dealing with fast track refurbishment projects or large- scale mixed use developments, we work closely with all partners from the outset to lay the required processes and structures in place to ensure timely delivery.